Wireless DJ
Wireless DJ is low-latency multi-touch MIDI controller for iPad. Сonnect with Traktor on your notebook and mix tunes all night long: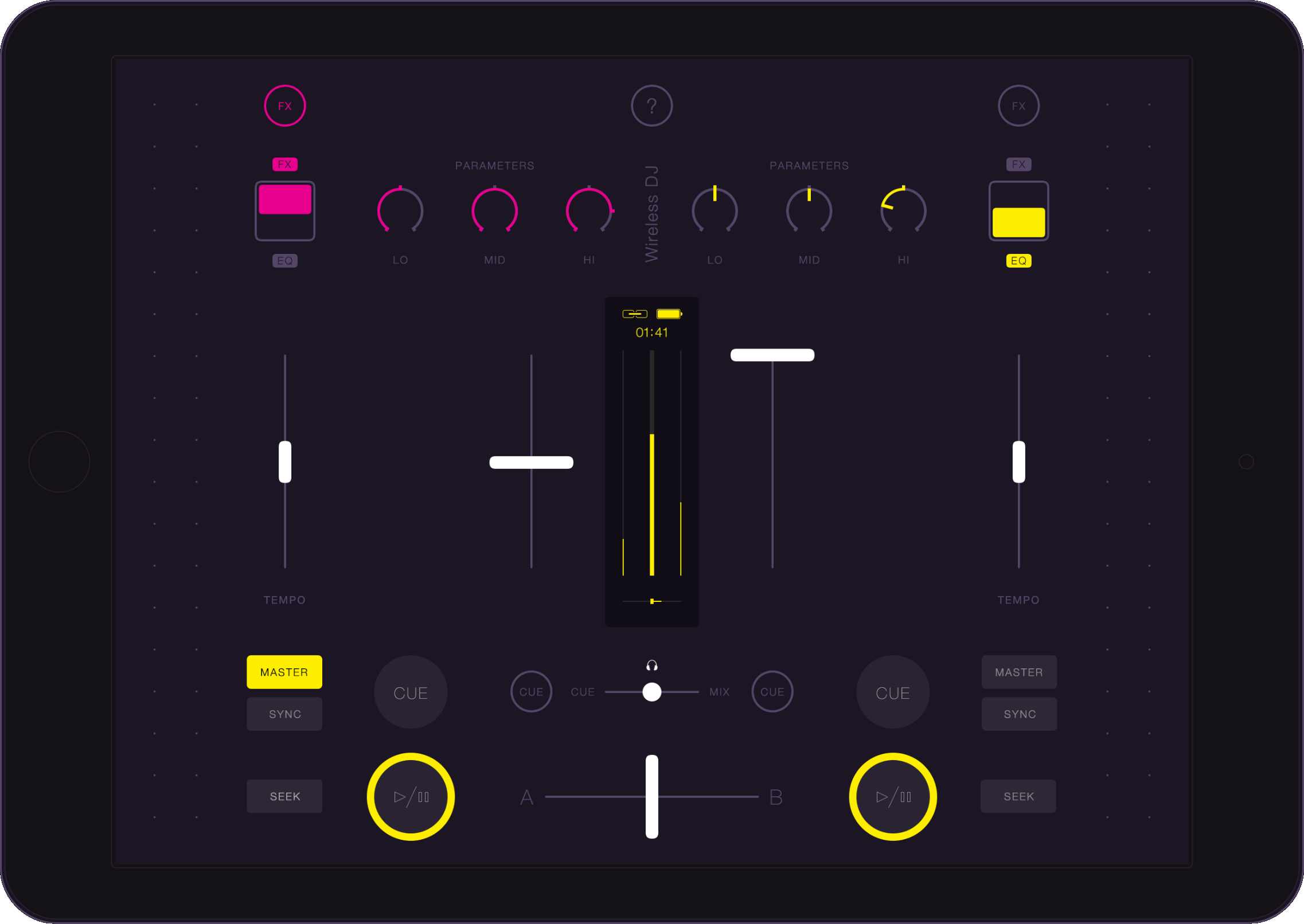 "Set up and running great in under 5 mins,
the response time is equivalent to a hard wired
at a fraction of the price"
Key features:
Multi-touch mixer and decks

Faders, EQ, FX, headphone and playback controls, needle search and pitch bend — it's all there.

Magic Strips

We have a better idea than simulating jog dials: Magic Strips. One finger for pitch bending, two for ultra-precise tempo adjustment.

Simple configuration

No additional software to install on a Mac, no hassle with IP addresses, no controller mapping nightmare with supported Traktor Pro — get the configuration files.

Traktor or whatever else

In addition to using provided mappings for Traktor Pro, map Wireless DJ's controls the way you like to any MIDI-enabled DJ software.
"The magic strips are incredibly handy"
"Amazing app!
This is the smallest mixer that I ever had"

Ilya Birman
User interface designer