Palermo
Palermo is a city of neglected beauty: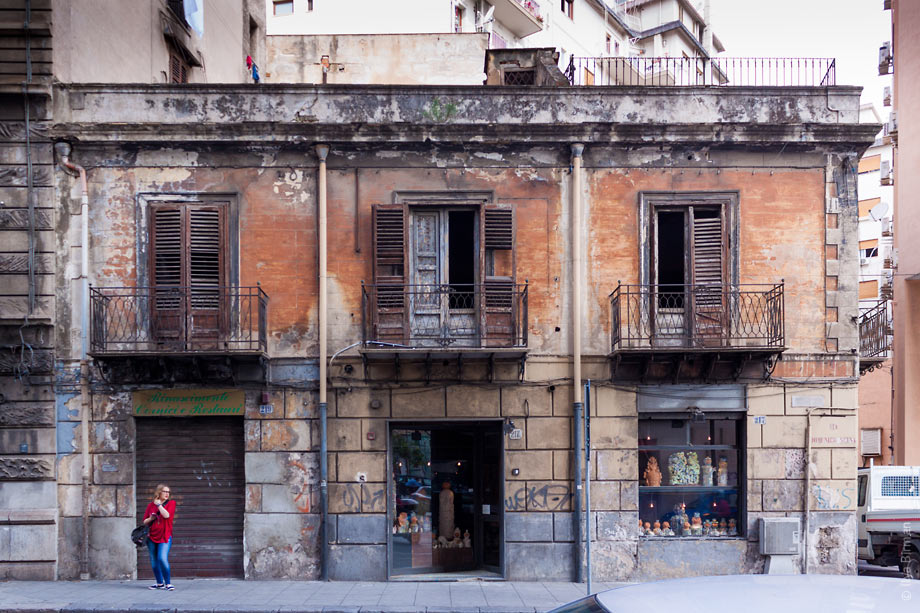 Some streets are neat: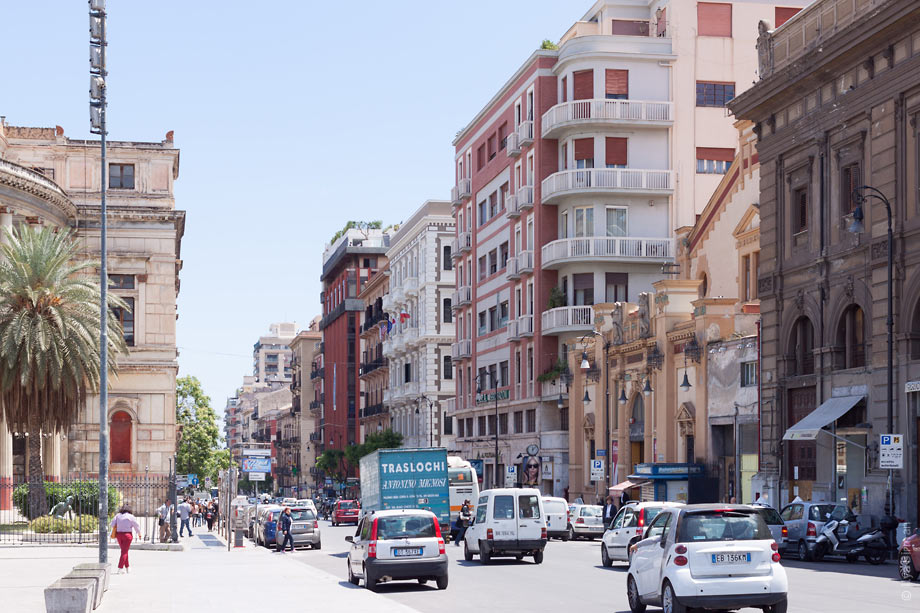 But most are not: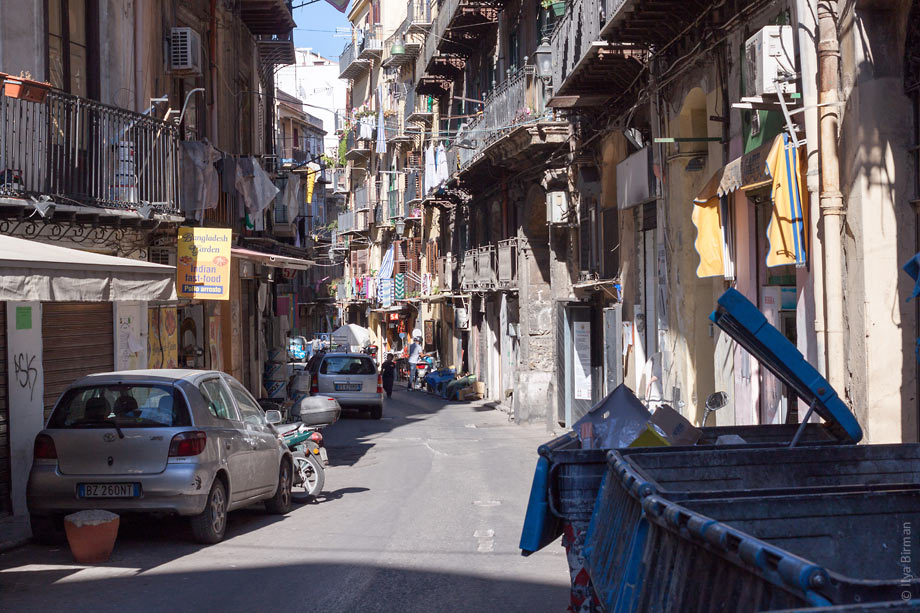 Even worse: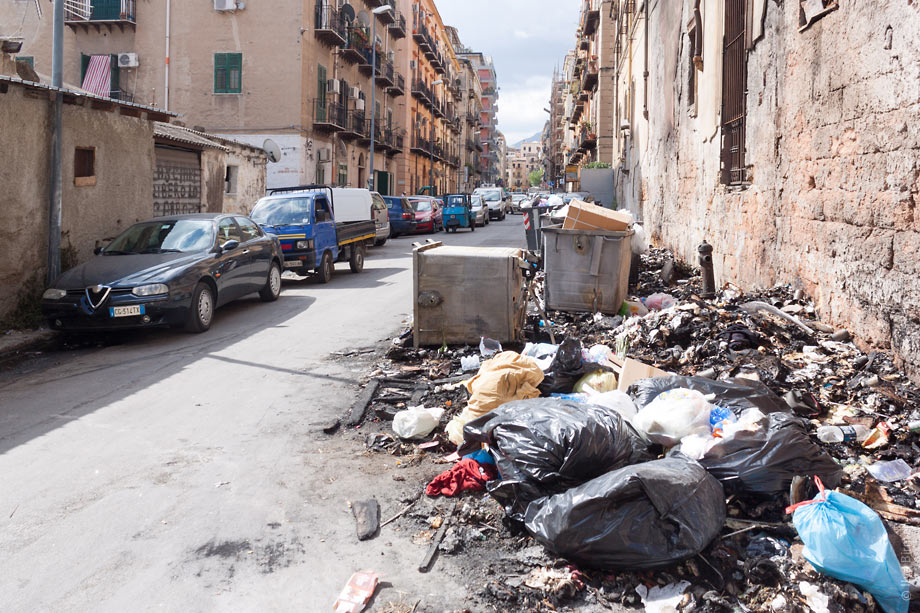 Cars occupy all the space: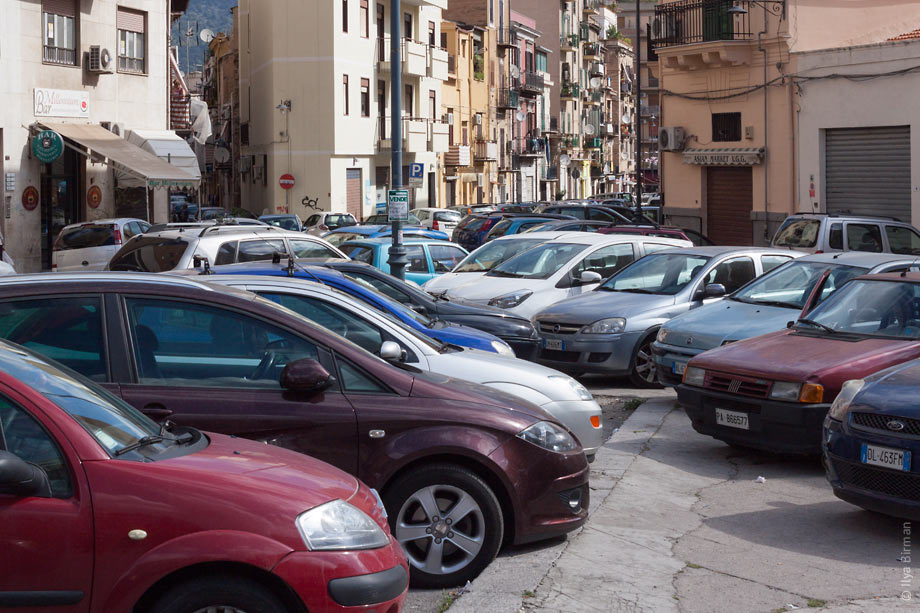 Clothes get dry outside: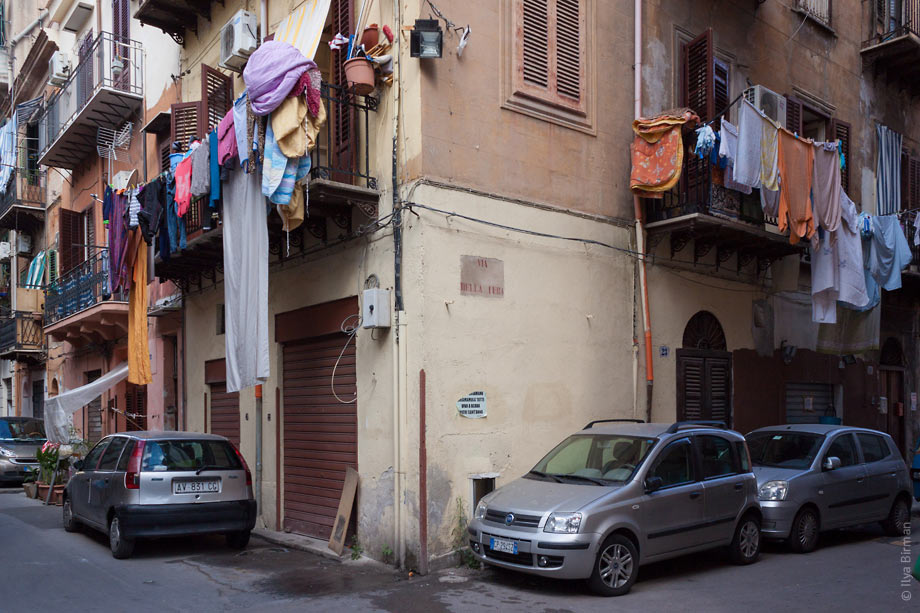 Clocks are ubiquitous, but show random time: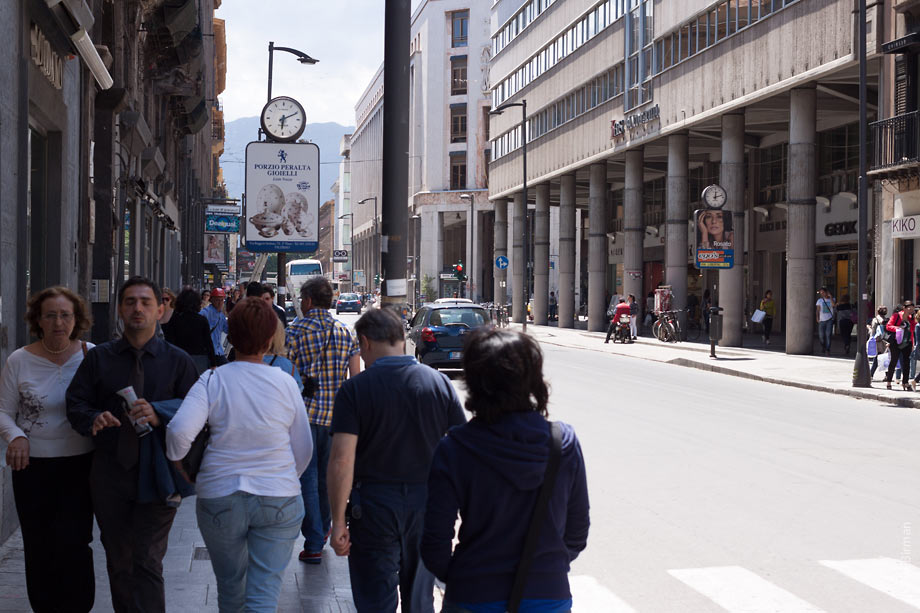 This pedestrian crossing leads to a wall: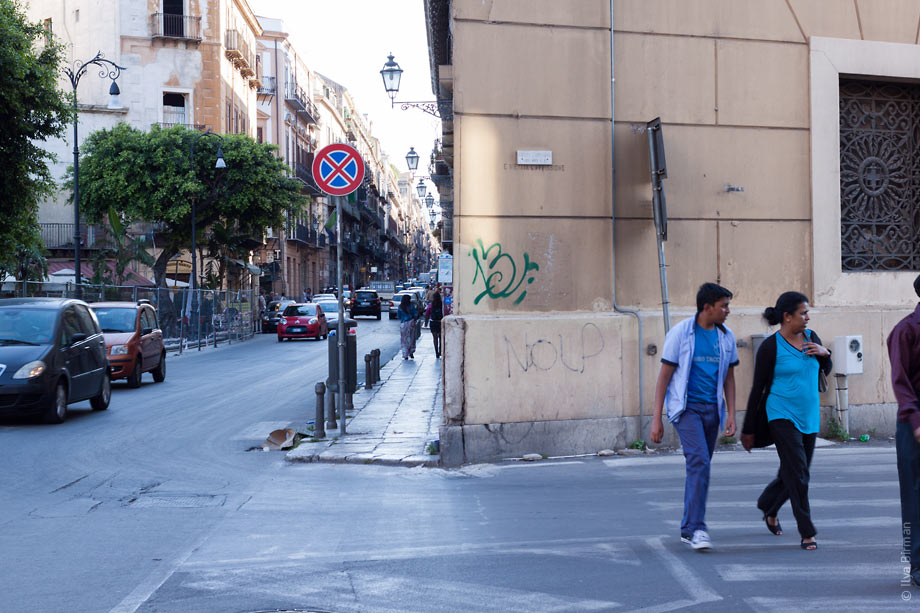 These men play cards on a sidewalk less than a meter wide. Others pass them around by the road surface: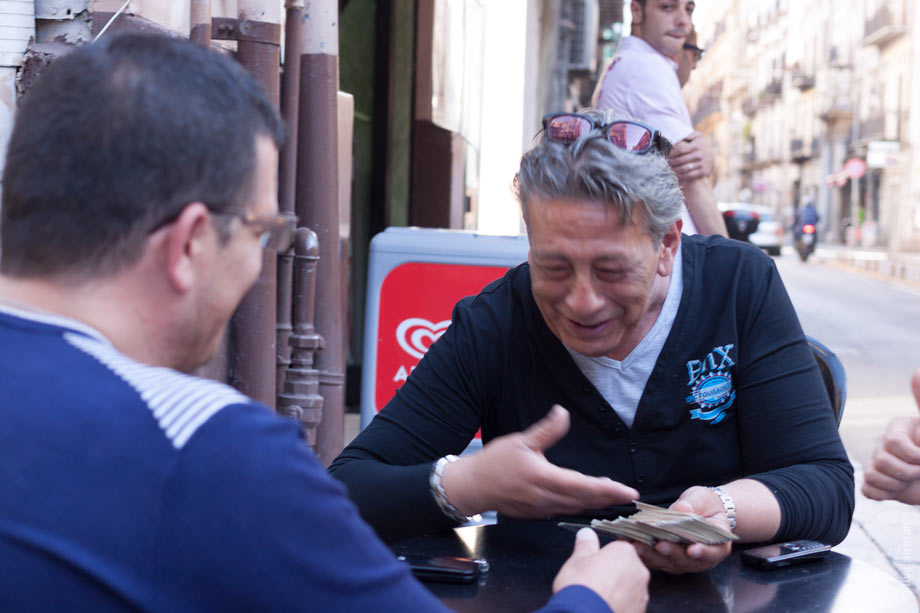 Where a sidewalk is wider, it gets filled with junk for sale: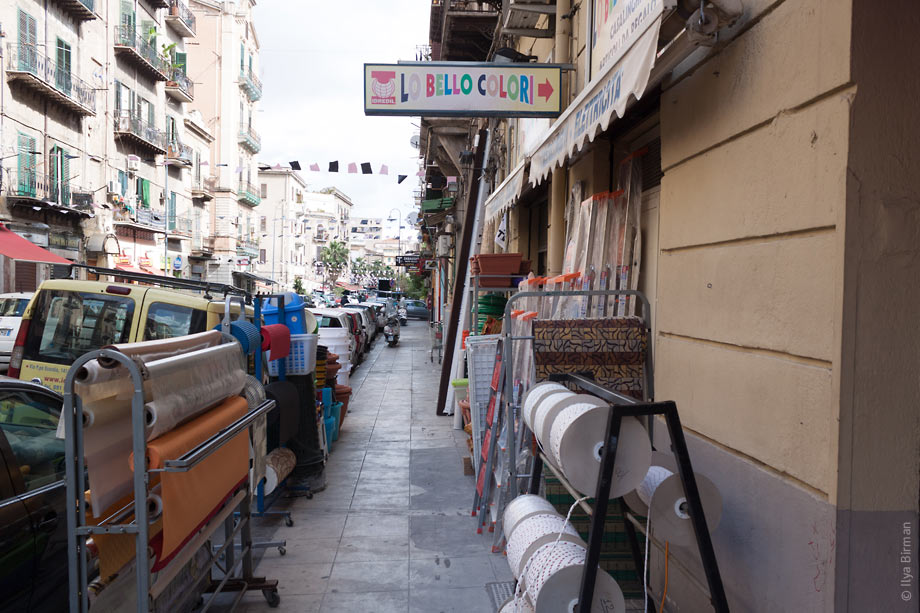 Staircase: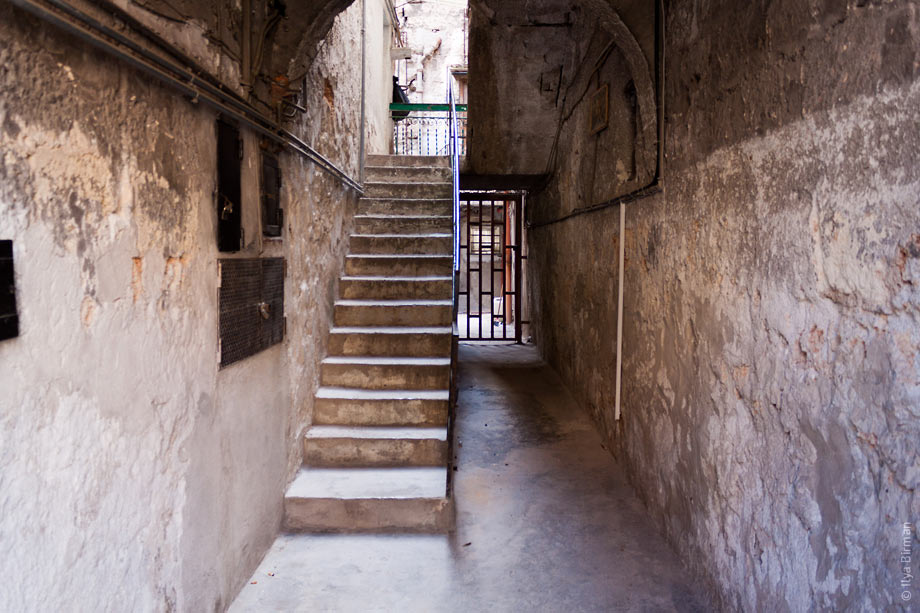 Garage: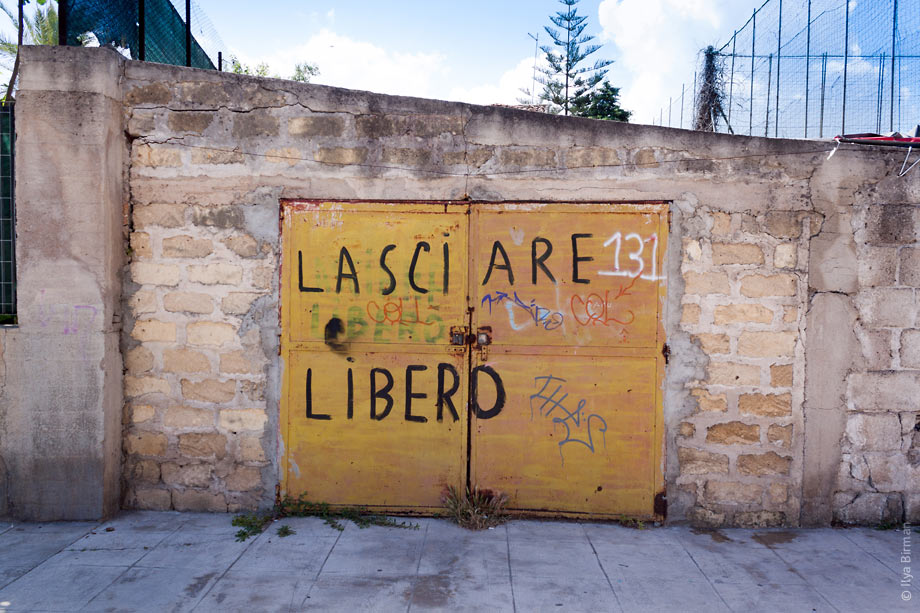 Parking lot: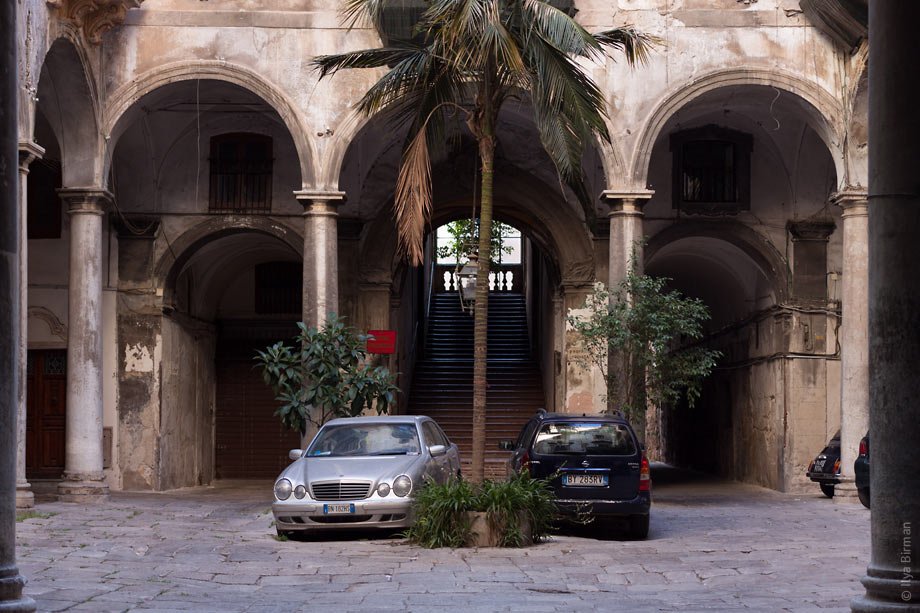 What a bottle: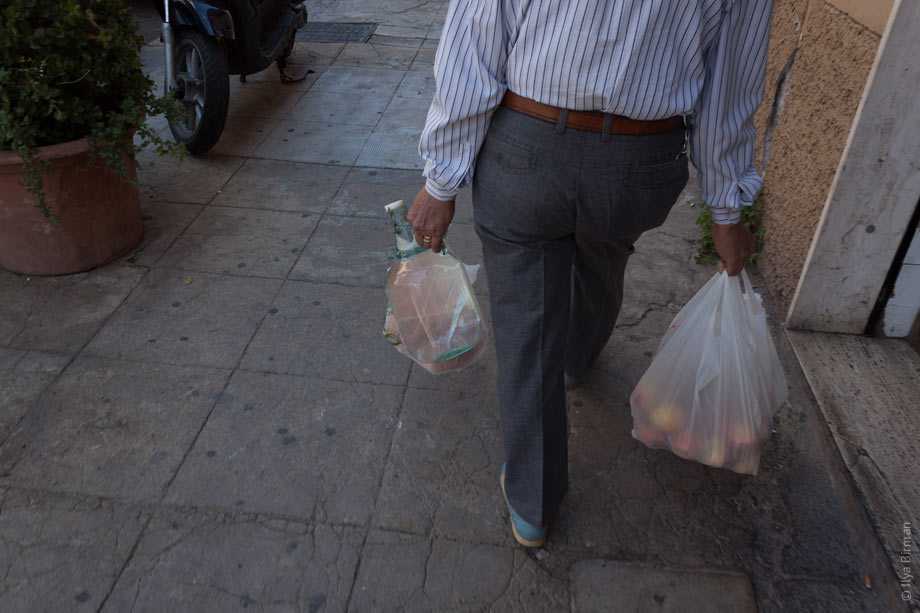 Snails, anyone?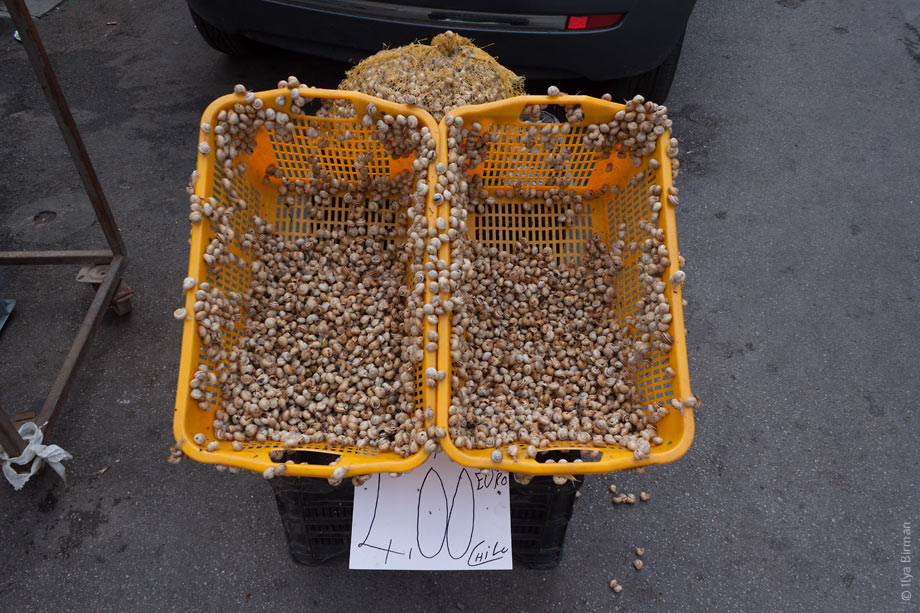 Make-up shop sign: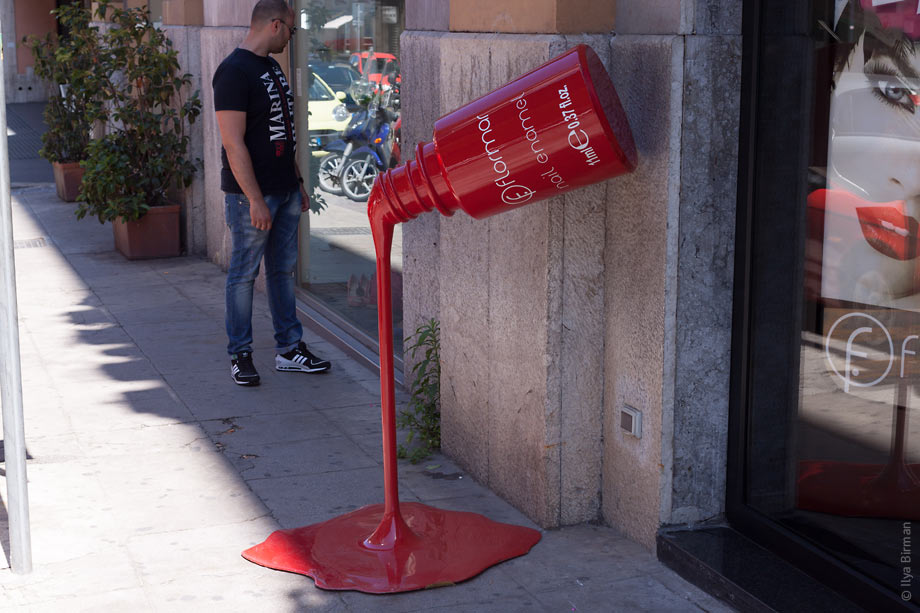 Car repairs sign: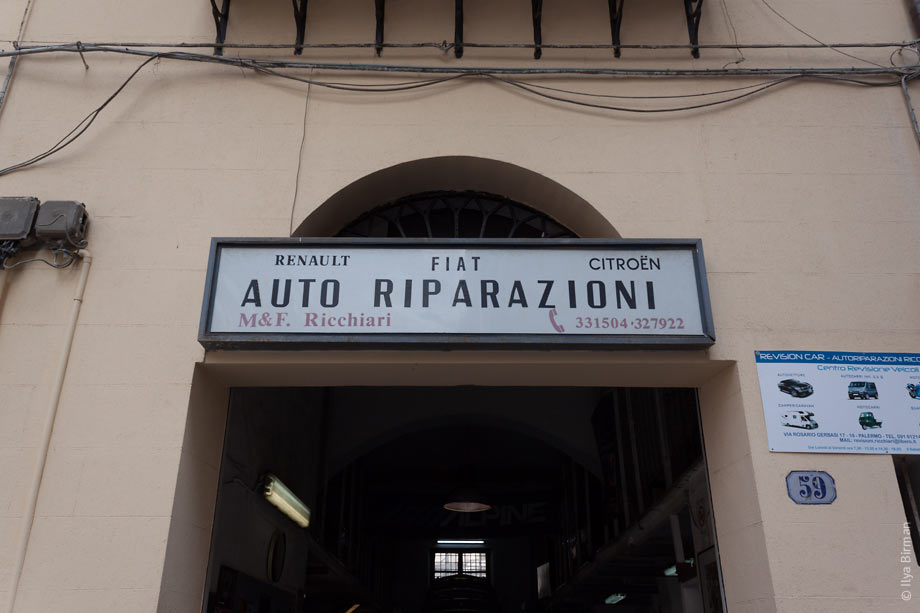 Newsstand: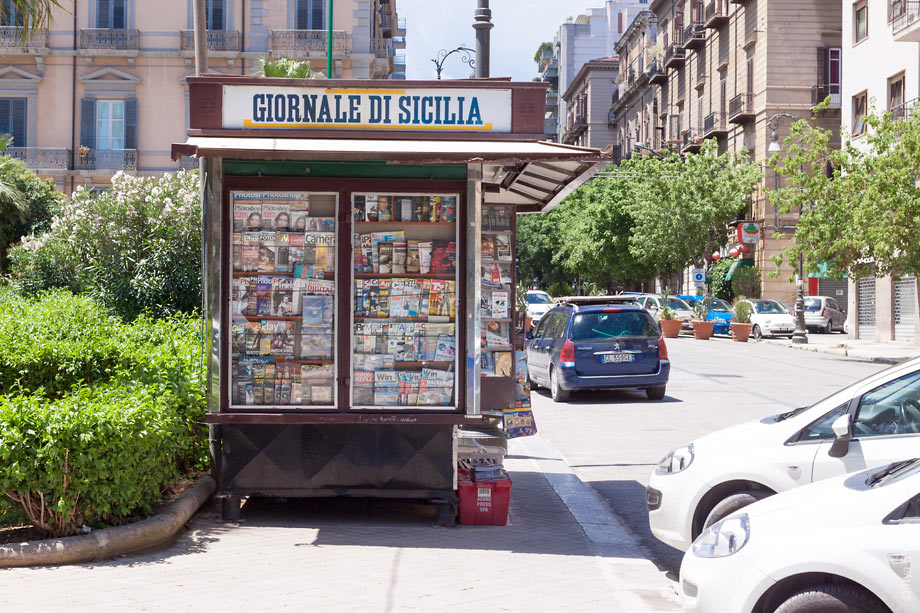 Tobacco kiosk: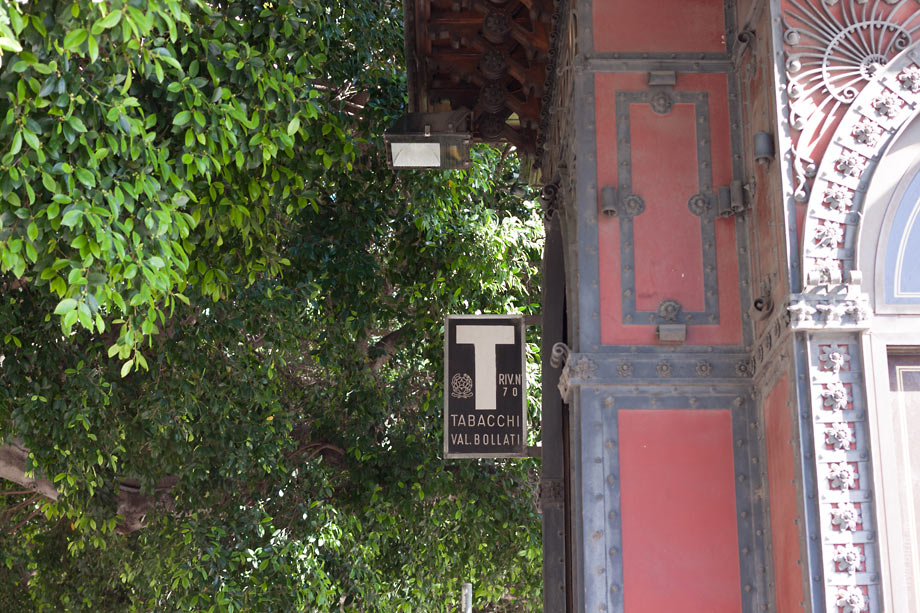 Street name on a building: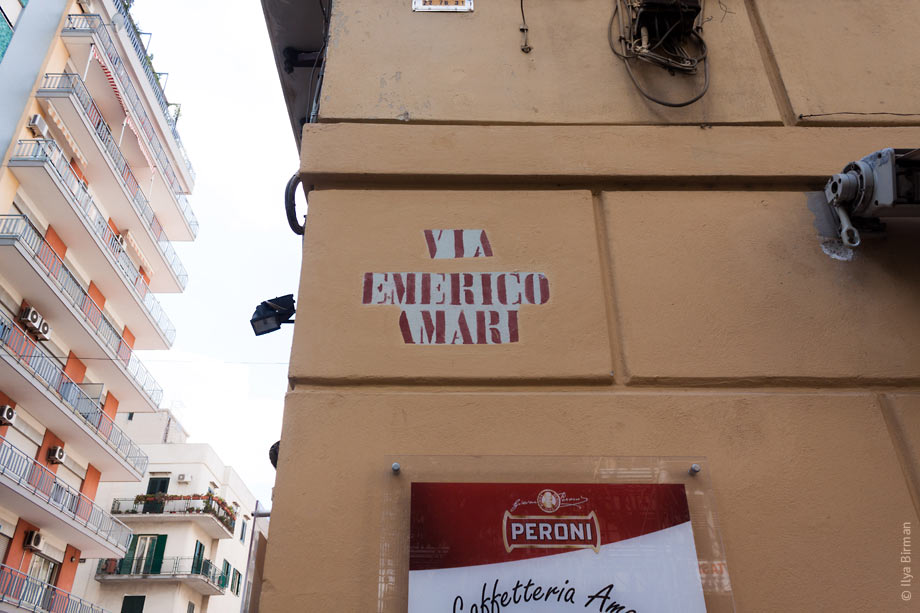 Pixelated numbers: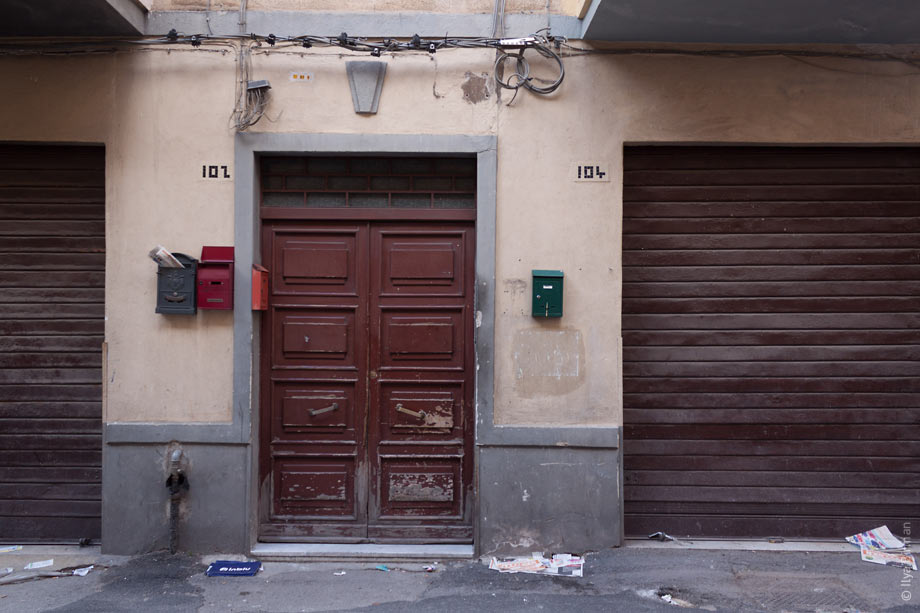 Pictogram of a bus with air conditioning: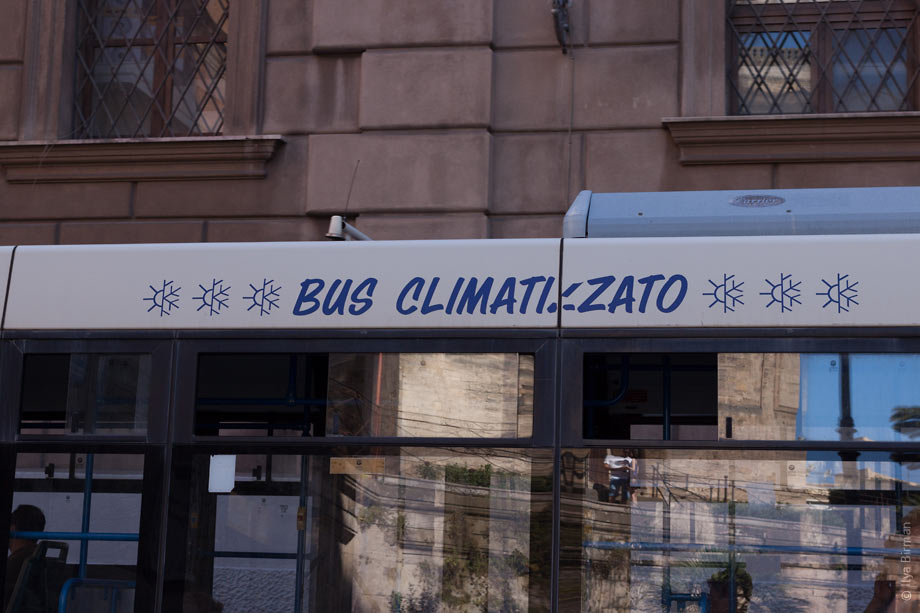 Bus stop: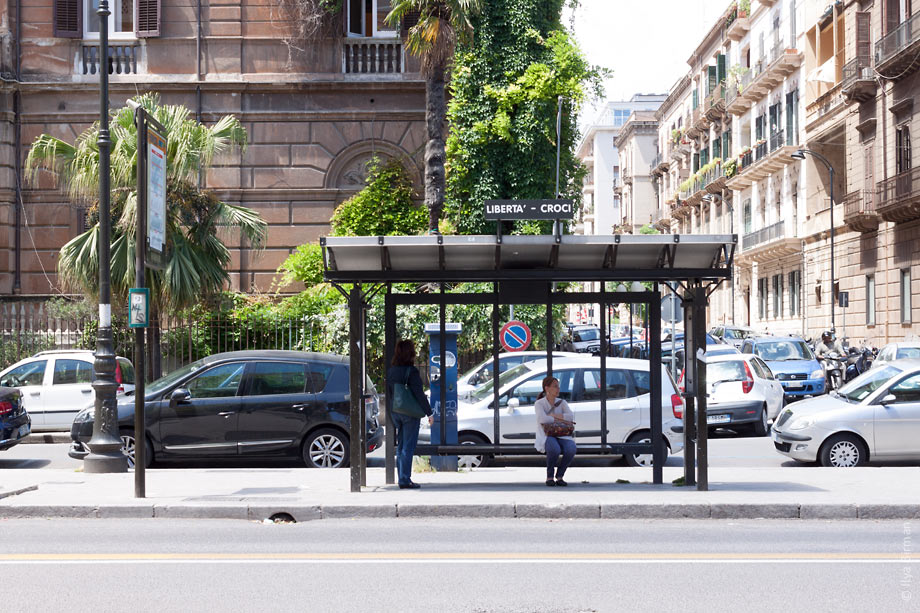 Arrivals and departures table in the rail terminal: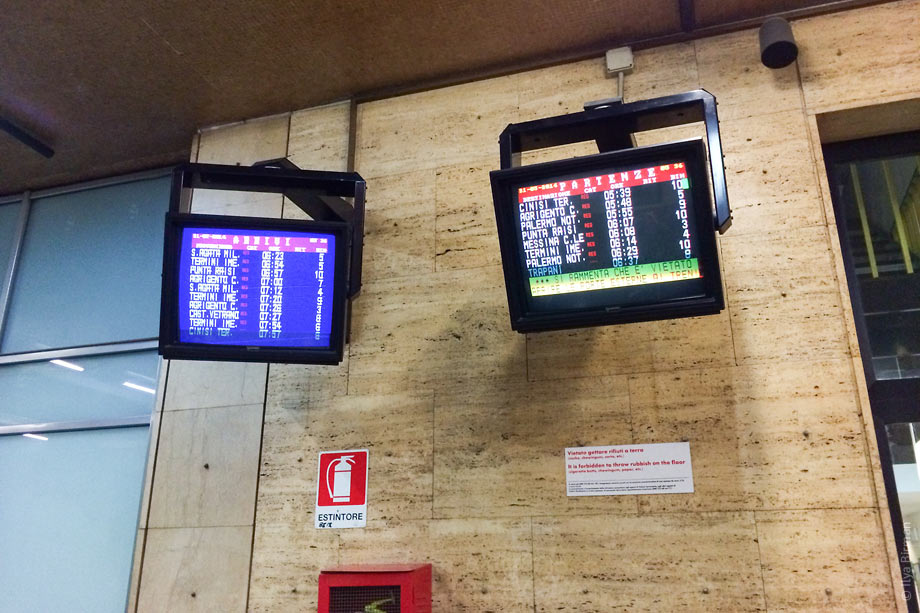 A boy and a girl: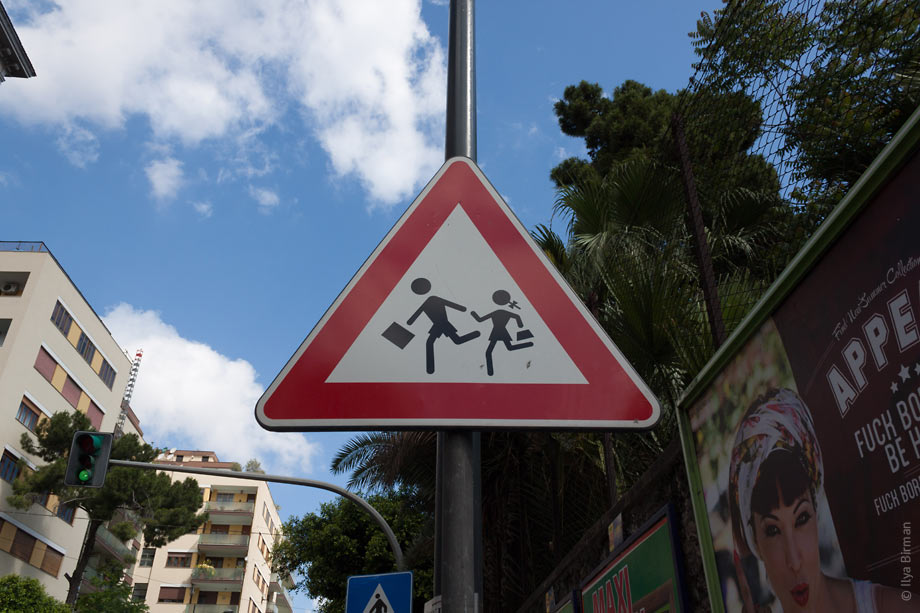 Usually, street food markets work at day time. You need to hurry up and come early, as good food sells quickly. In Palermo, however, there is a small square with a night time street food market.
Noise and smell will guide you: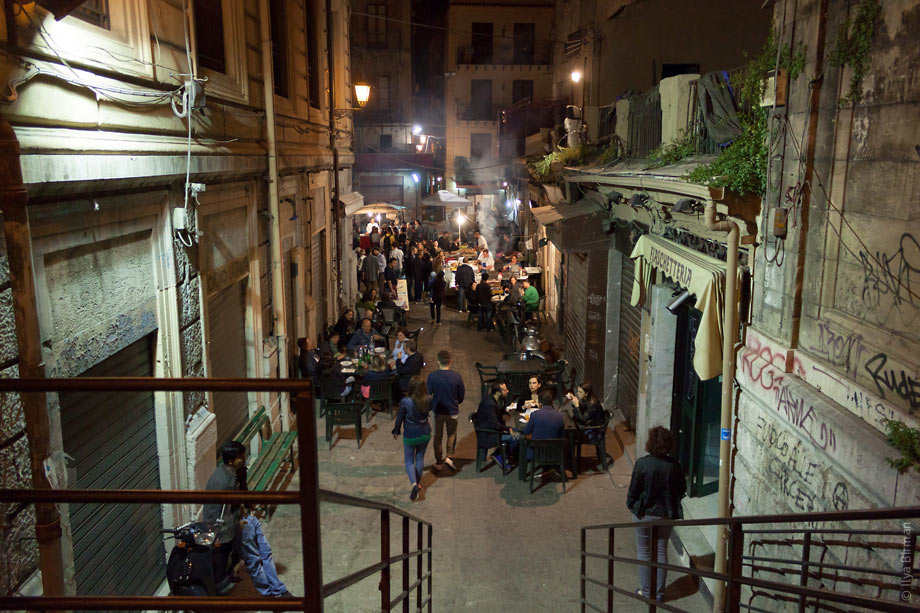 People arrive: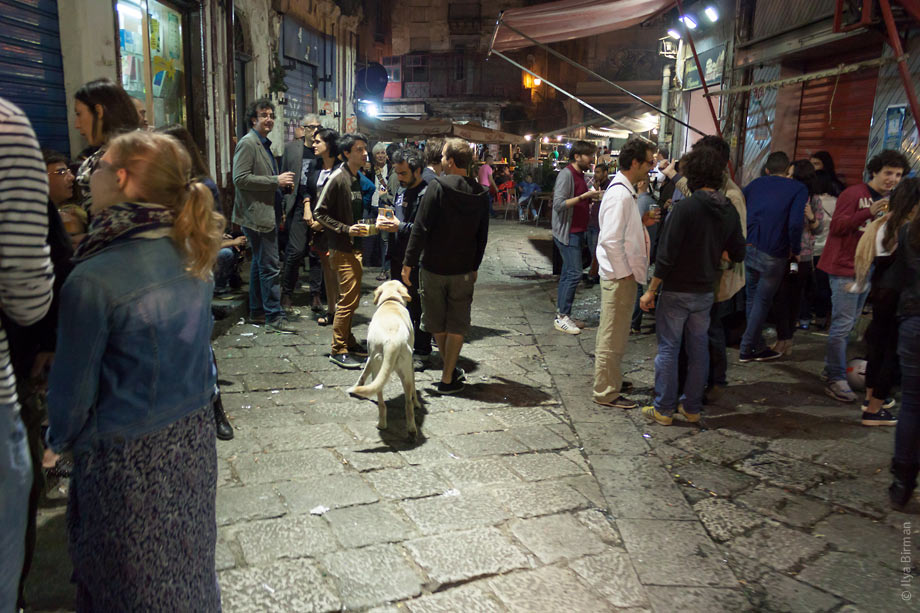 Sources: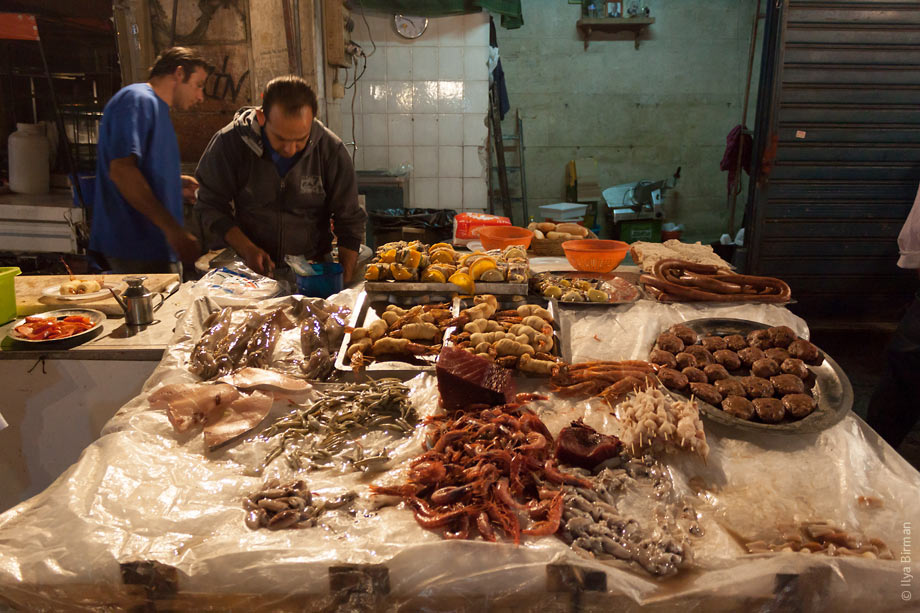 Cleaning: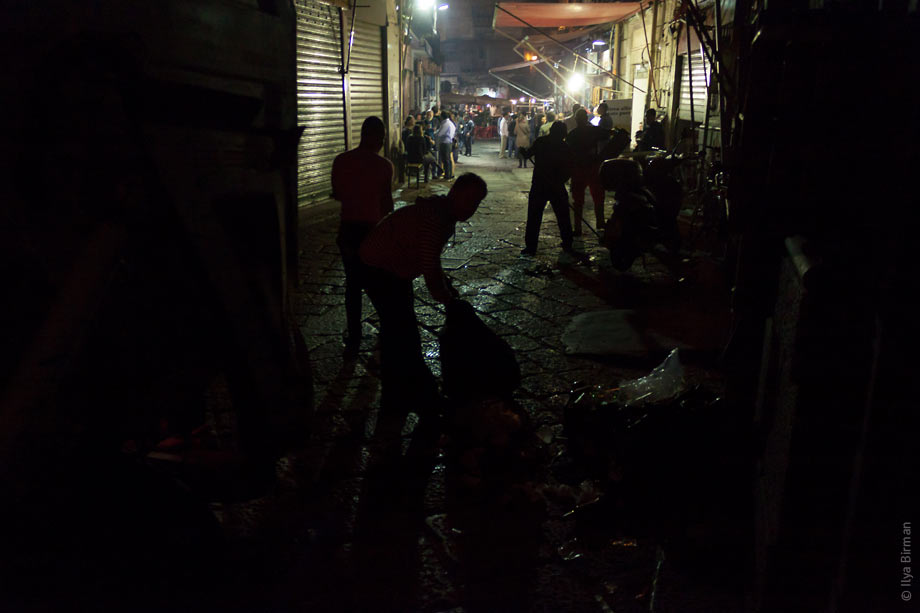 The marketeers take uncooked fish and meat with their bare hands, then give you your change with the same very hards — nice: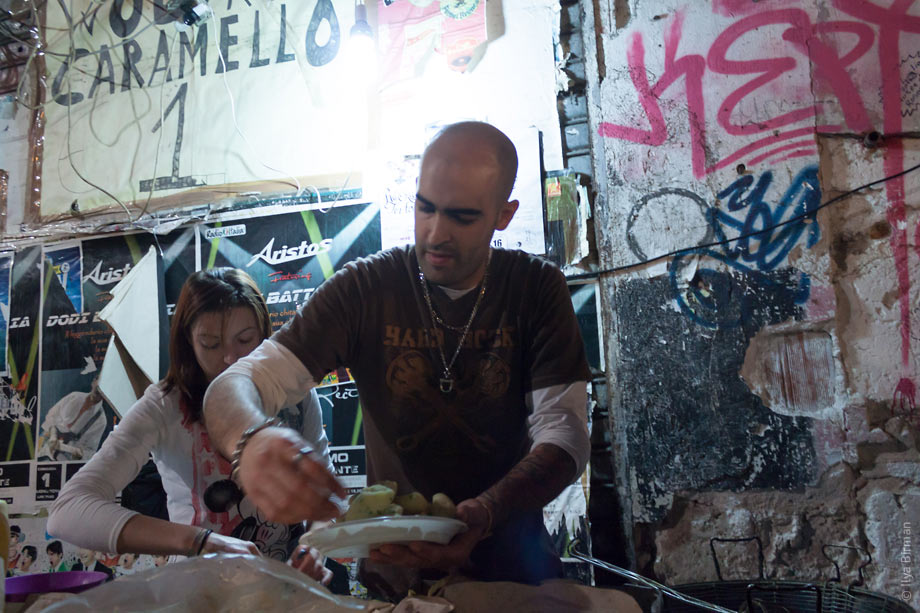 A cook: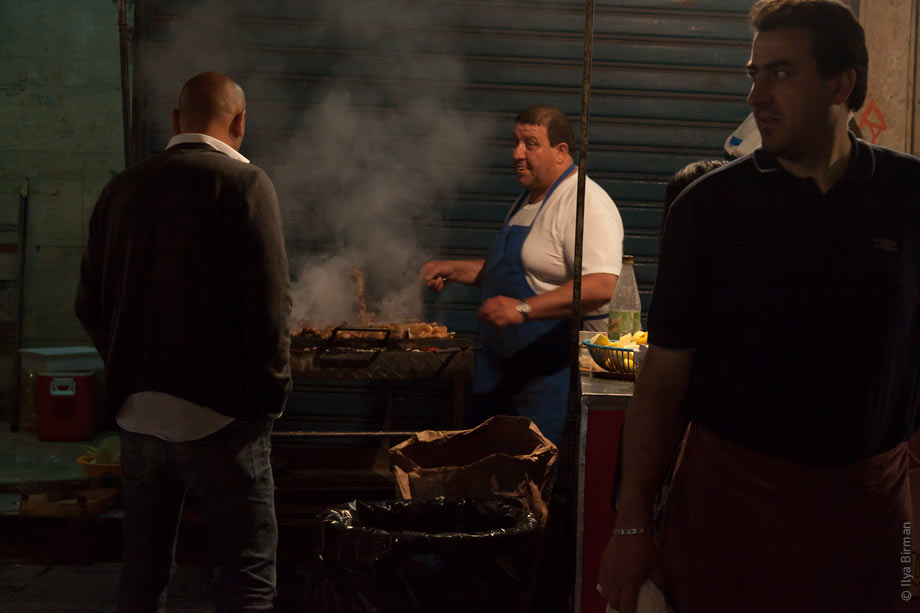 Almost done: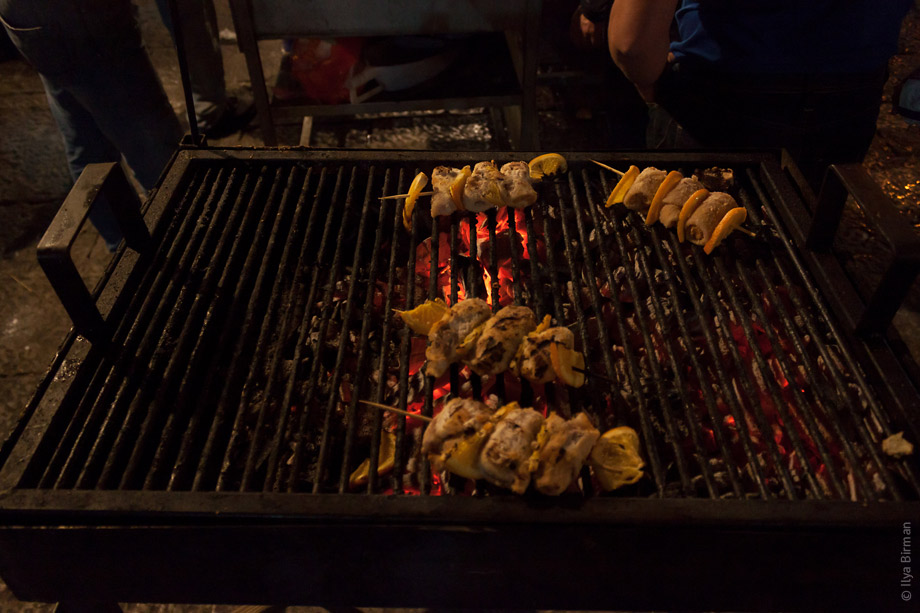 Yummy!