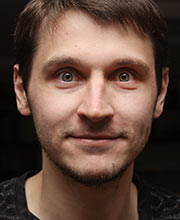 About me
I'm a product, web and app designer. Among my professional interests are information display, web, user interface, typography, typefaces and layout. I'm fascinated by transportation, signage and wayfinding.
I finish projects on time.
I enjoy music and sometimes compose my own.
I live in Chelyabinsk, Russia 
, work at the Bureau.