Riga
Riga is overrated.
Some streets look European: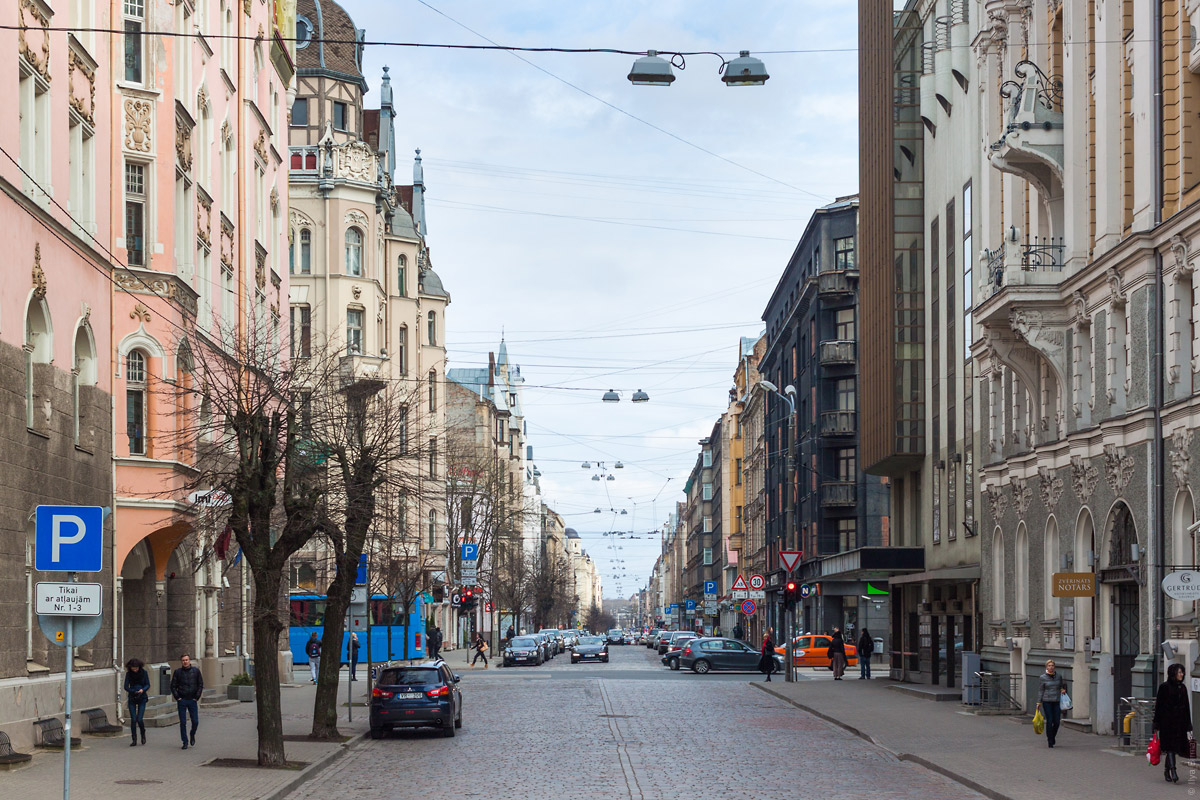 Architecture: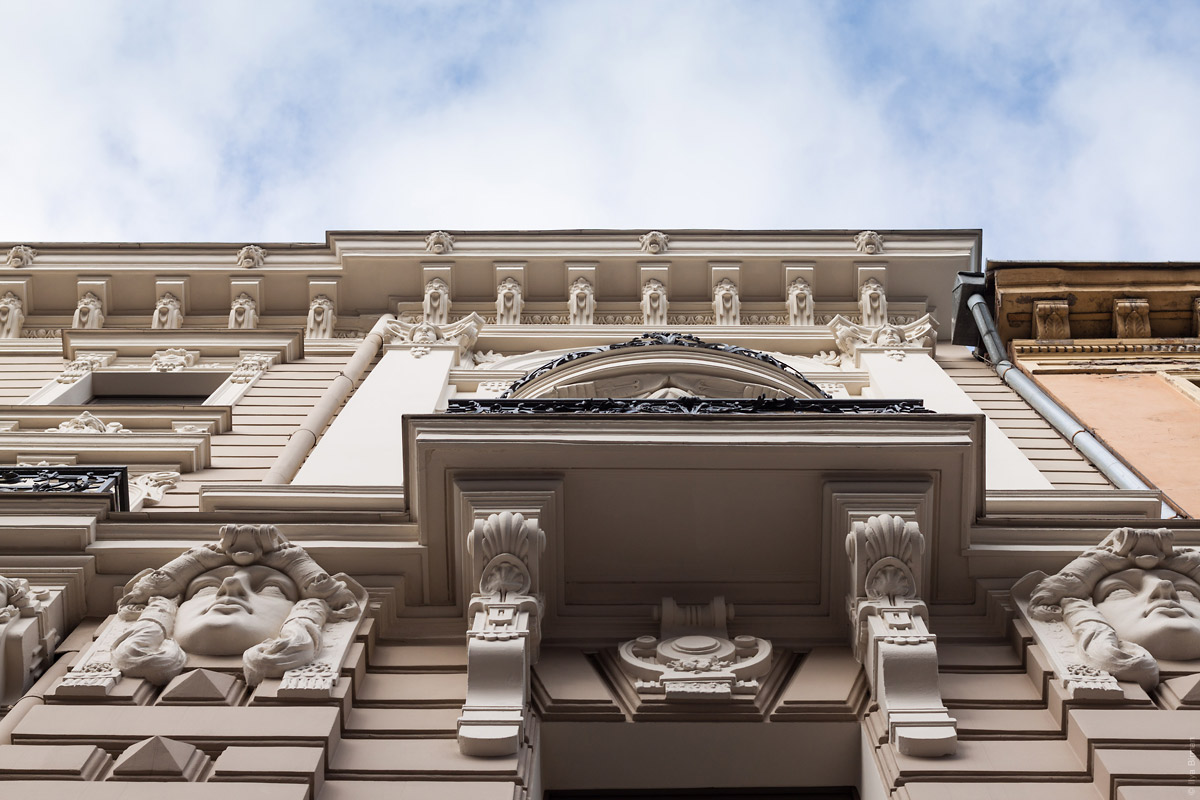 Nice entrance: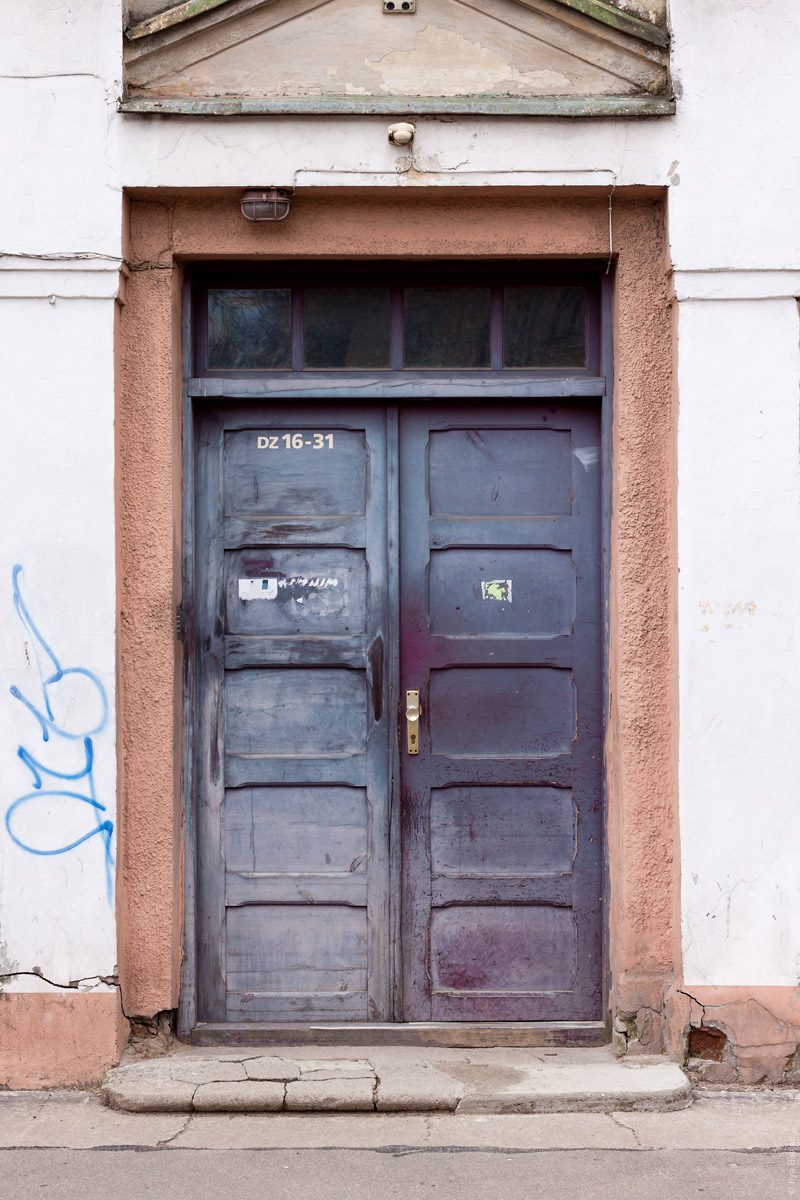 Old town: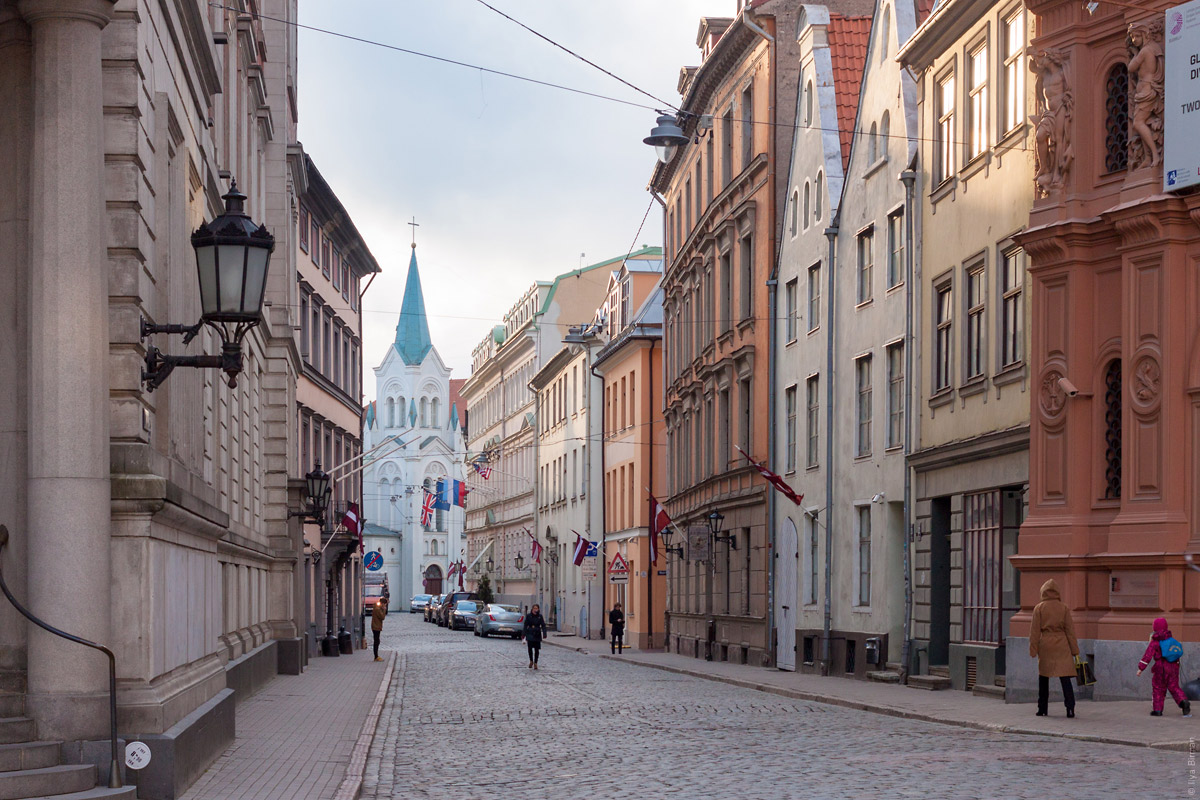 A side-street: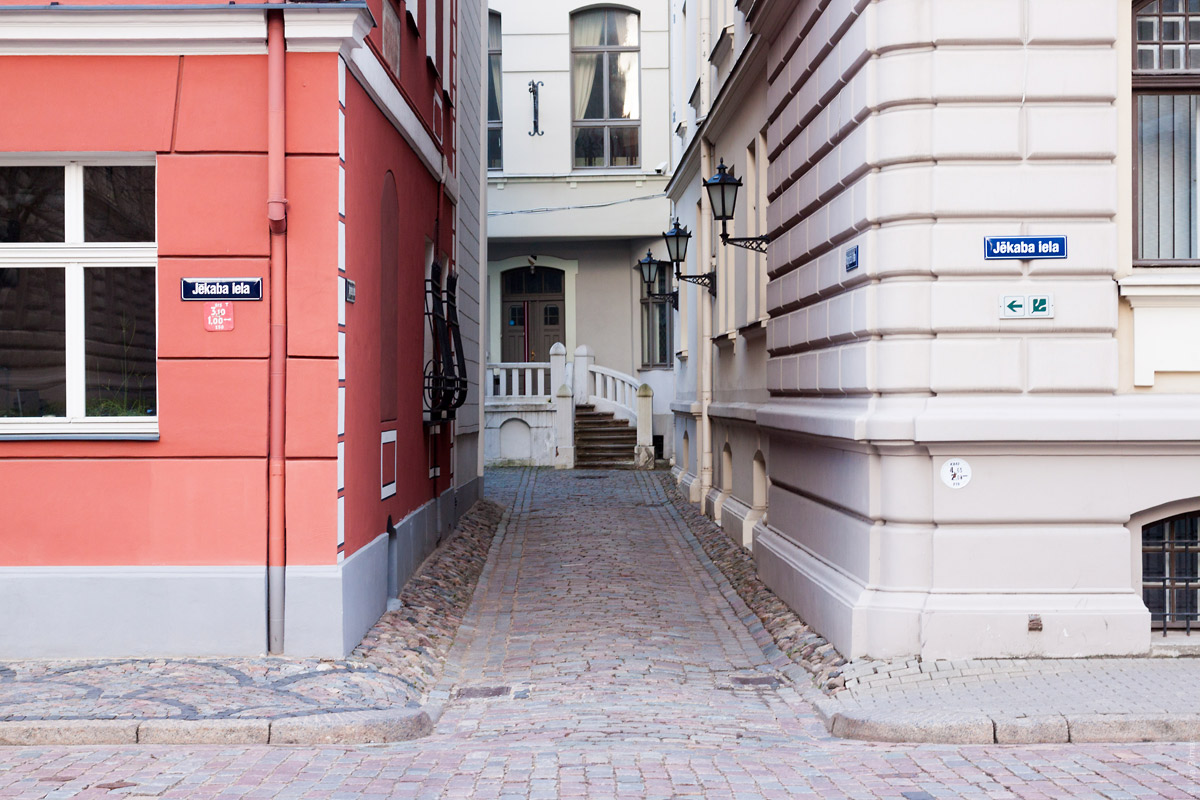 Some places look Russian: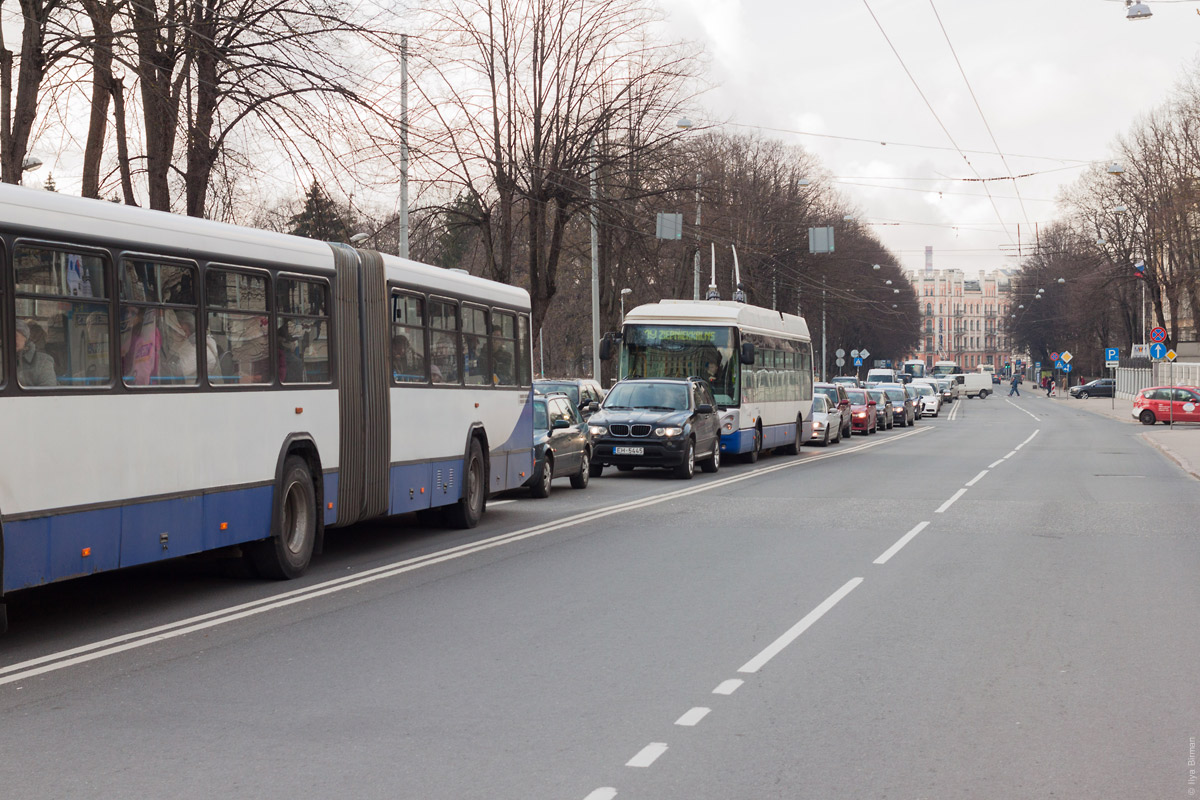 Only a tenth of people at this bus stop fit in the shelter: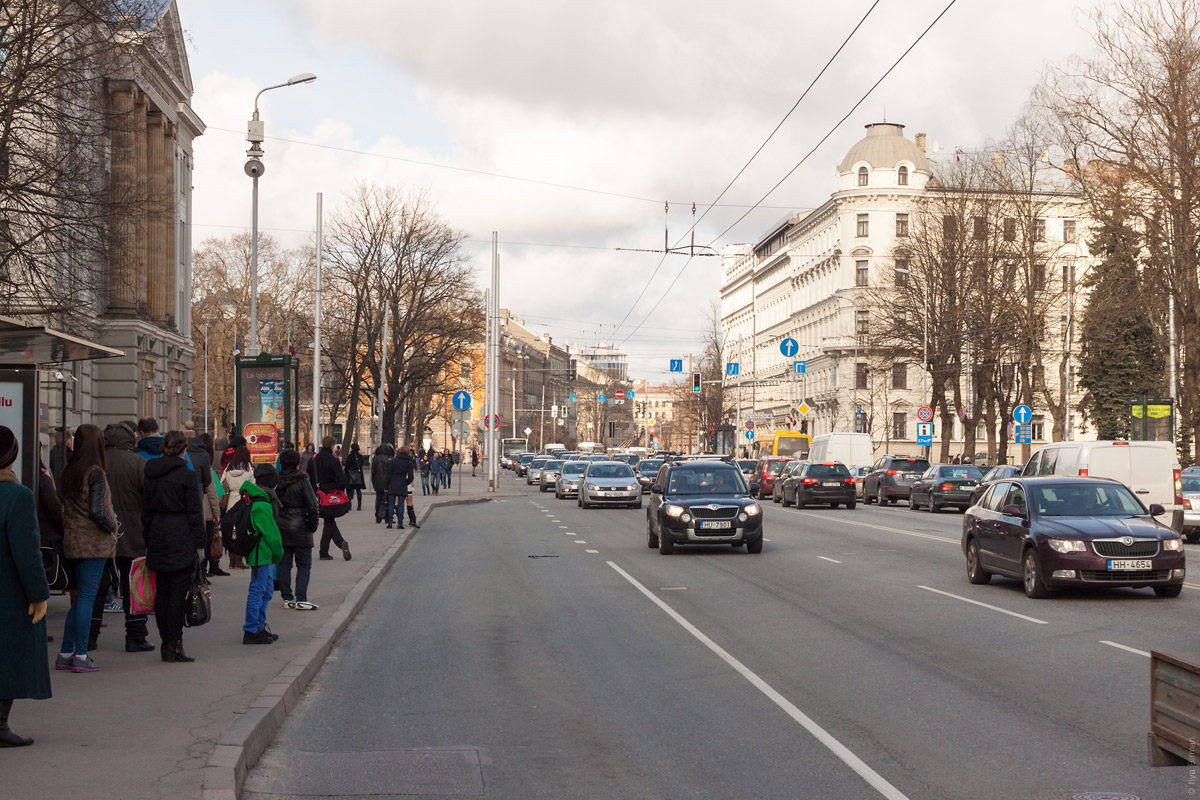 Rubbish bin and sidewalk: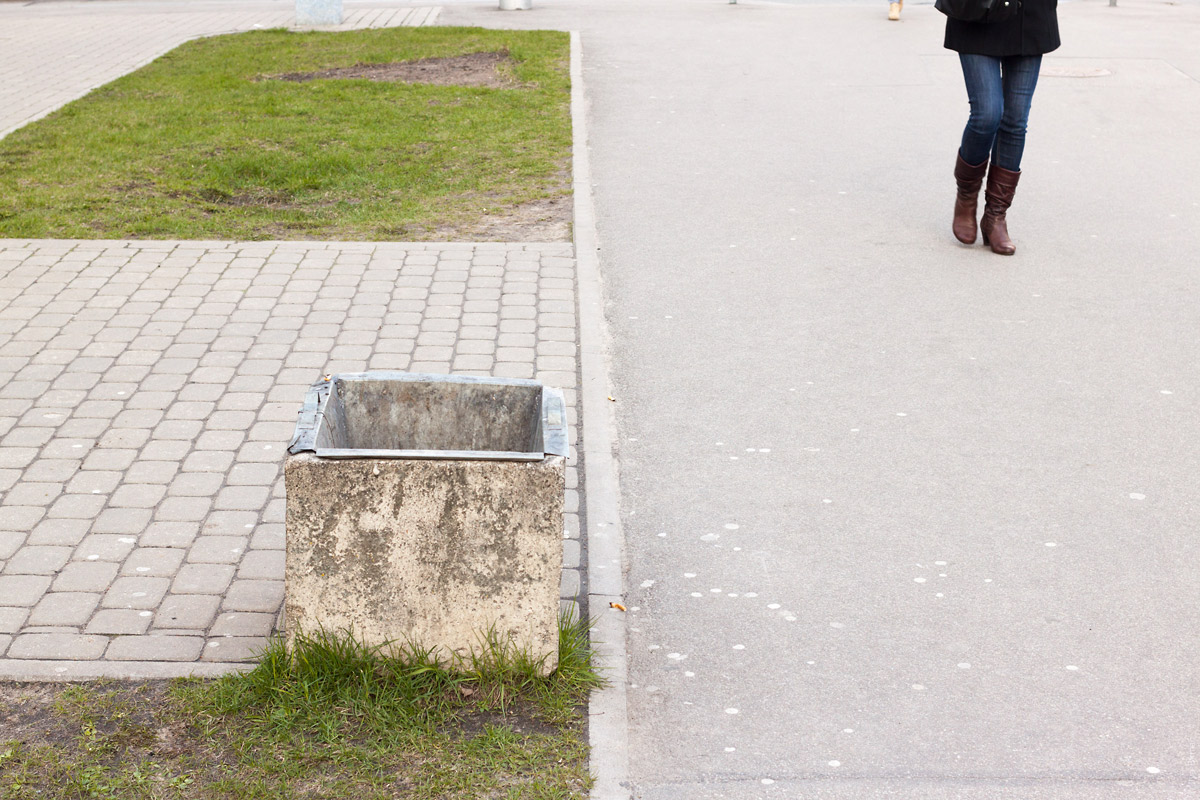 Pelmeni and vareniki: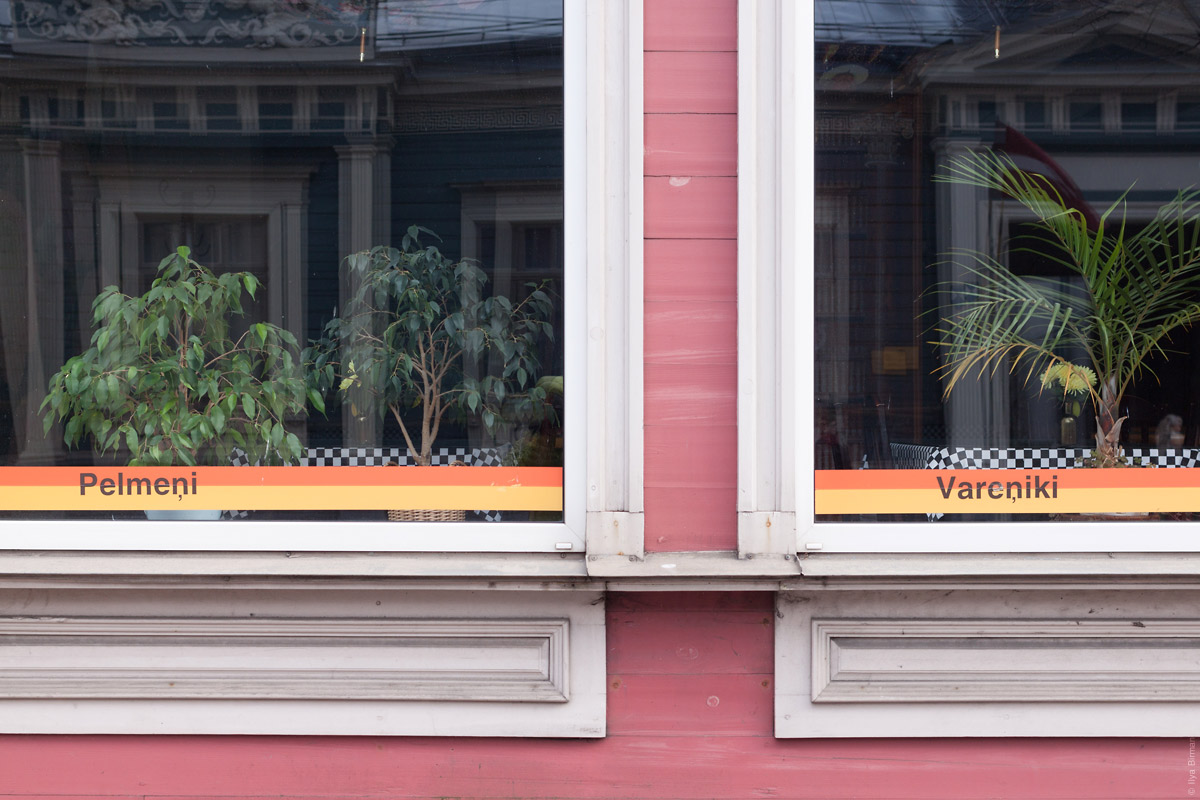 Neglect: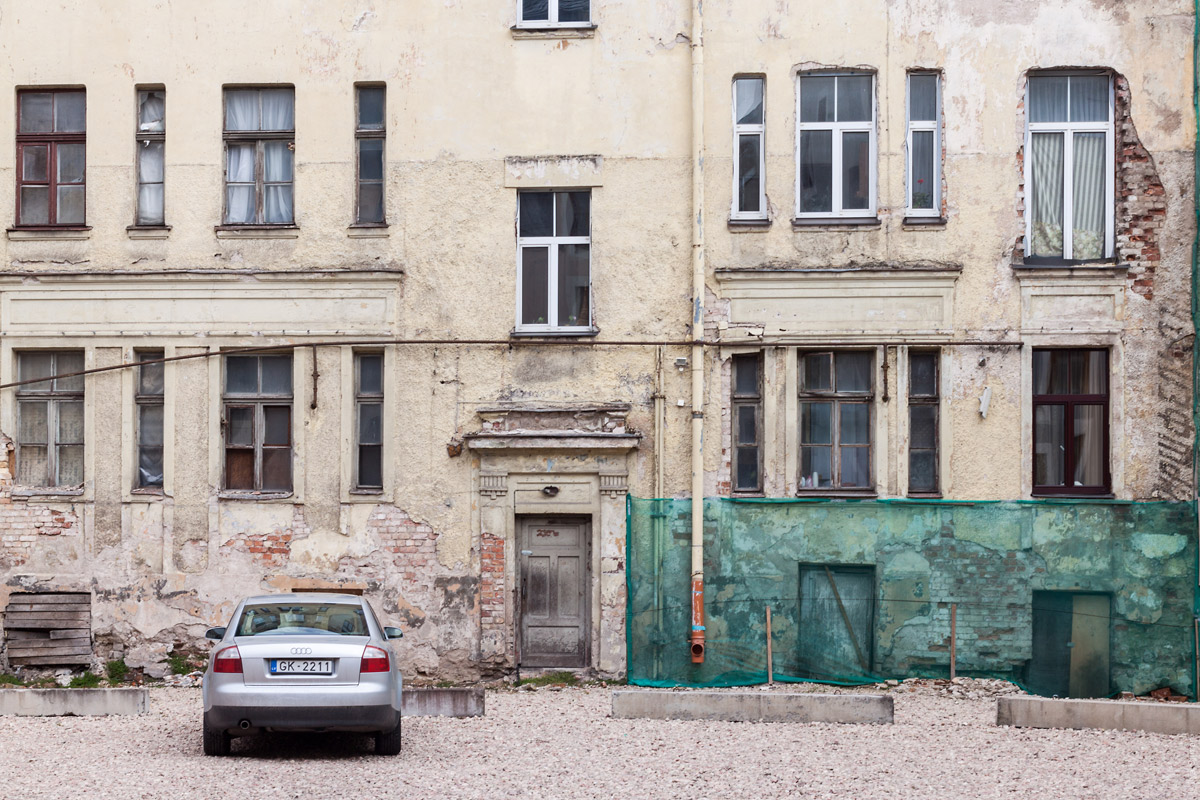 There are several kinds of beautiful manhole distance plates.
White round: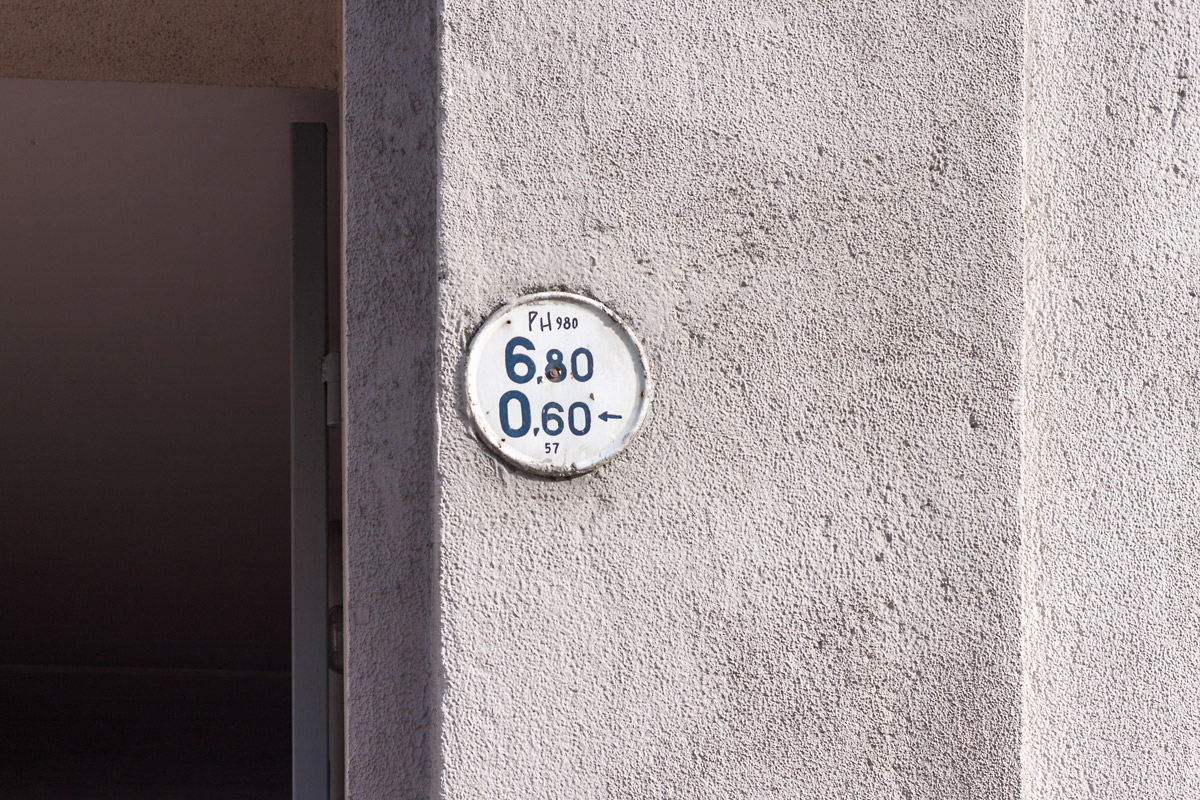 Black round: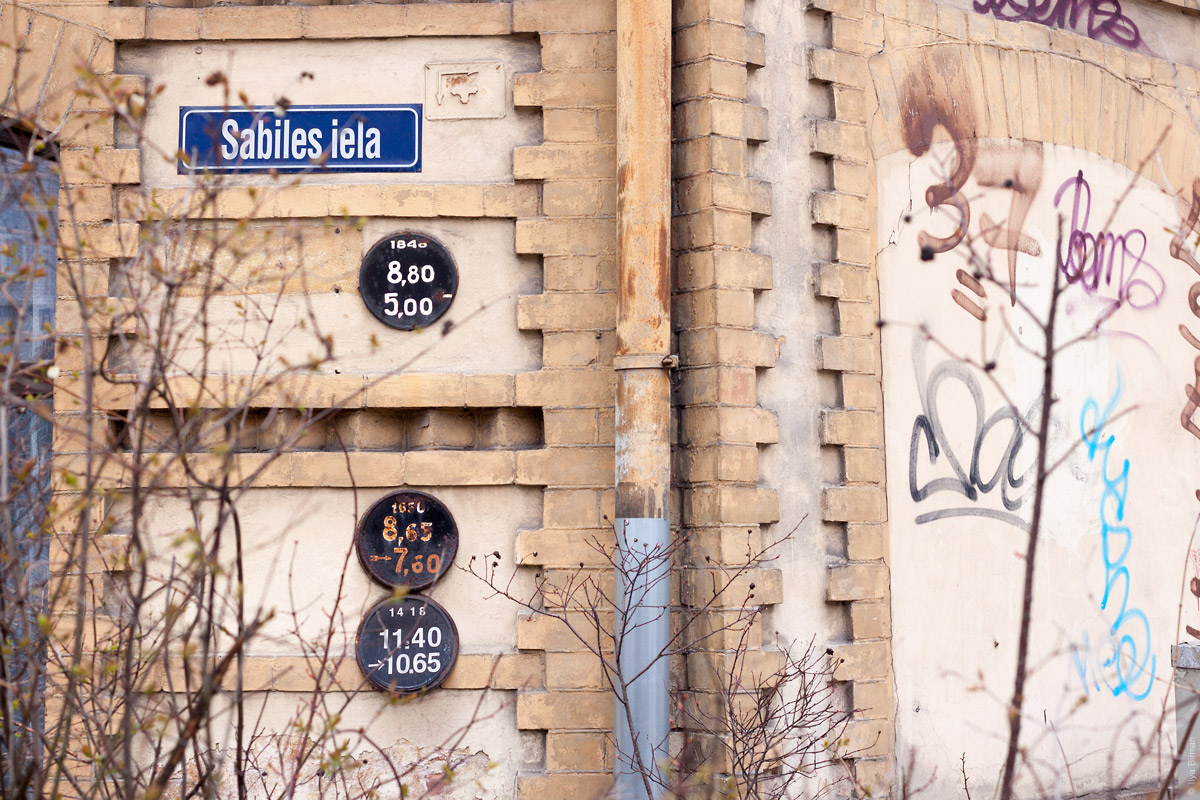 Red square: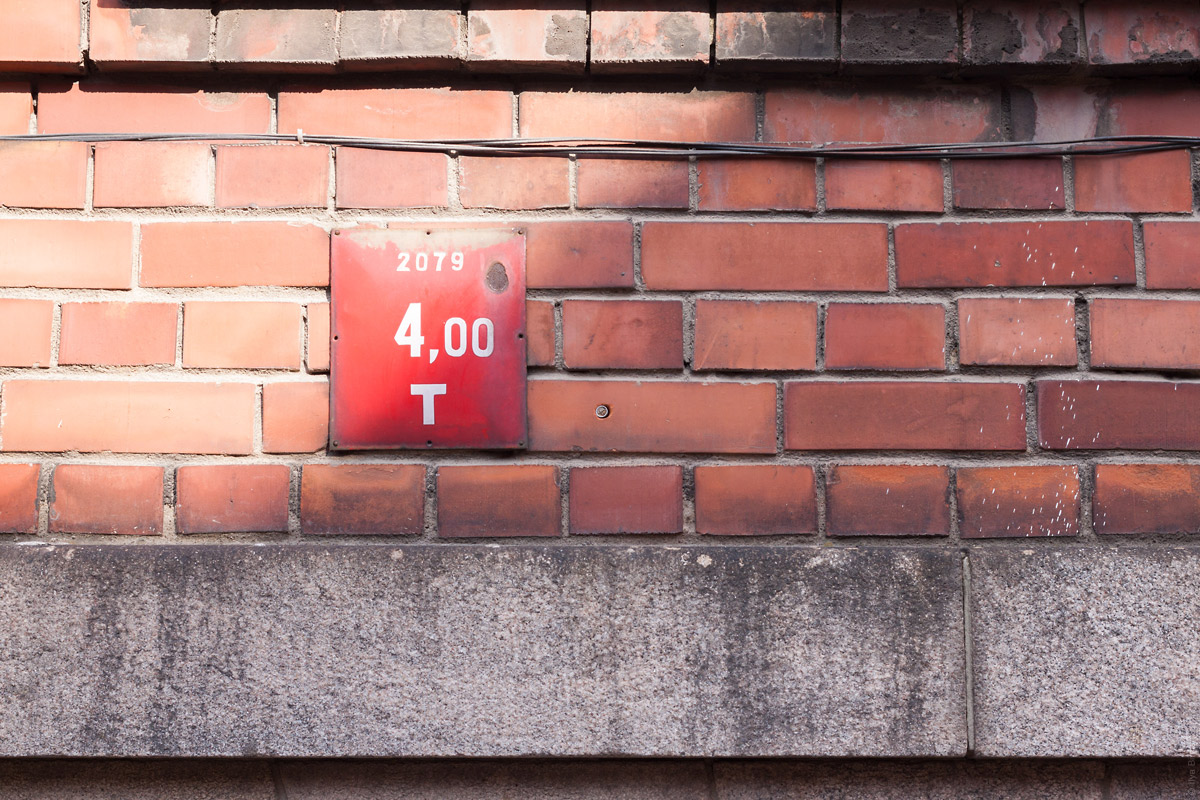 Yellow square, black round and a painted convex thing: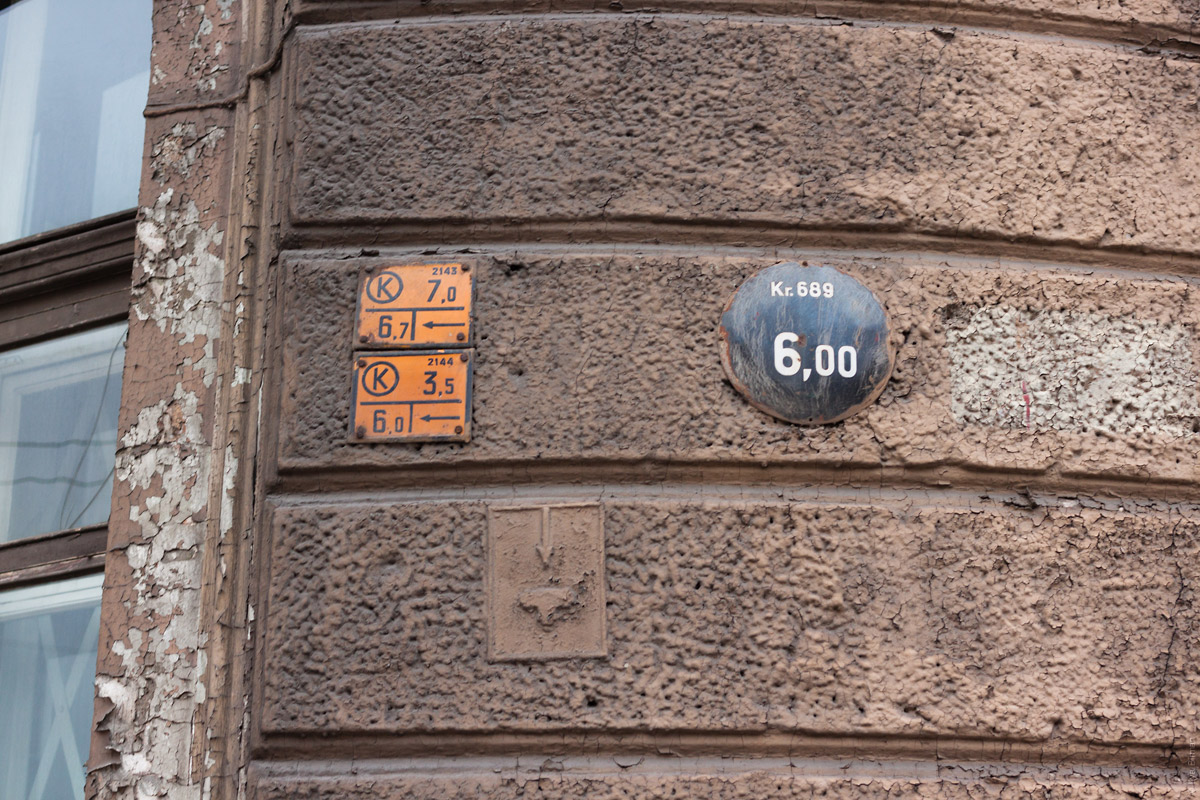 Notice the different ways to denote direction.
Red square with chopped angles: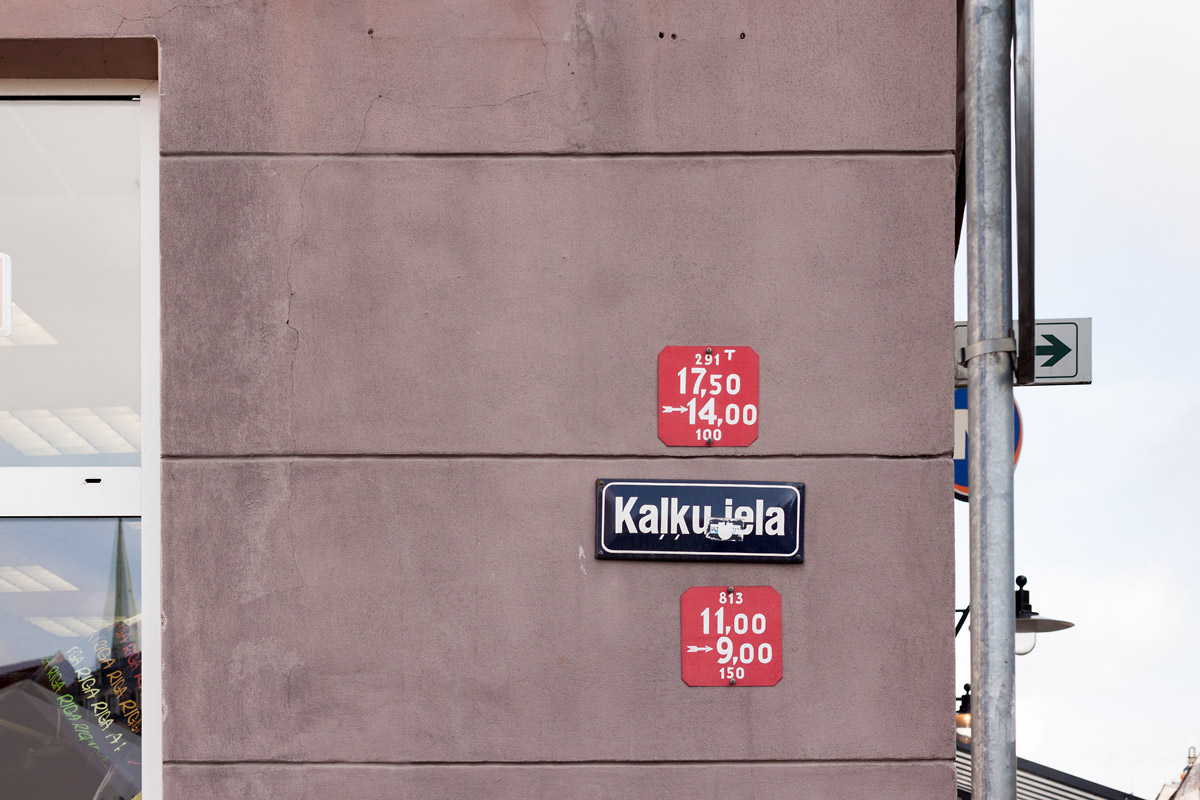 Assorti: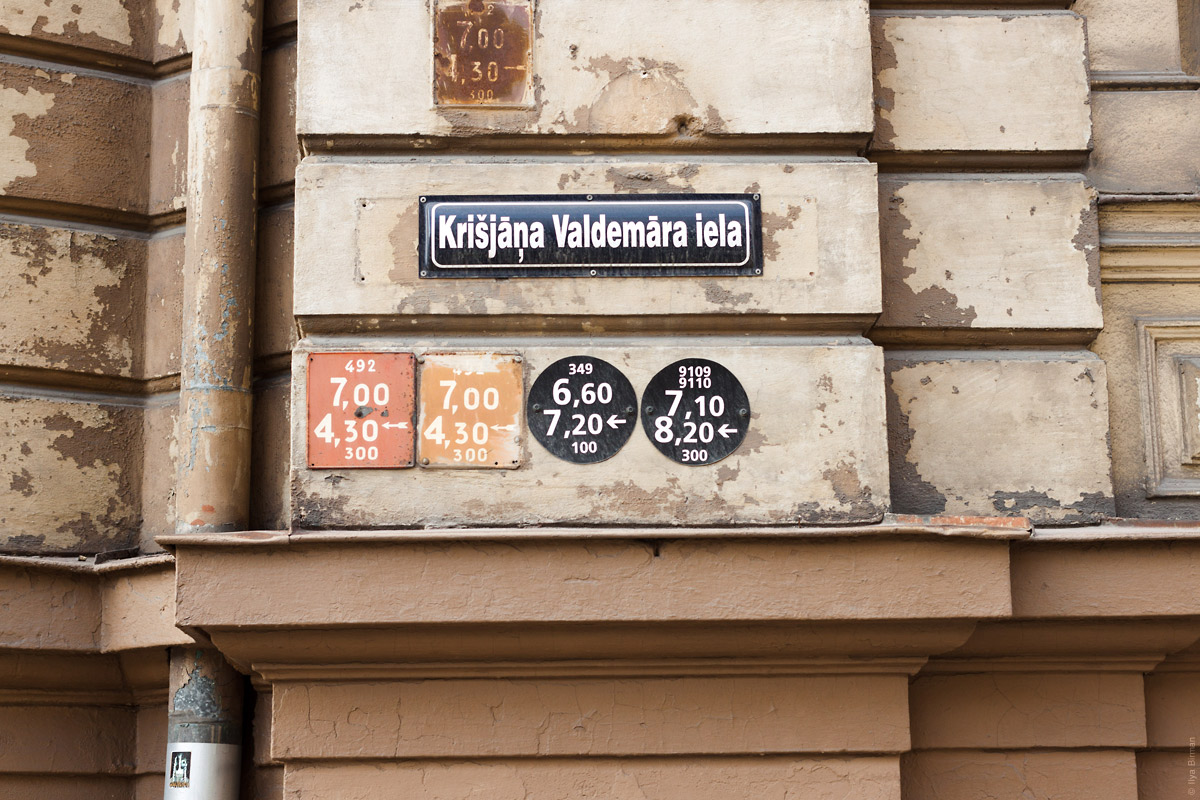 The convex thing and a street name plate: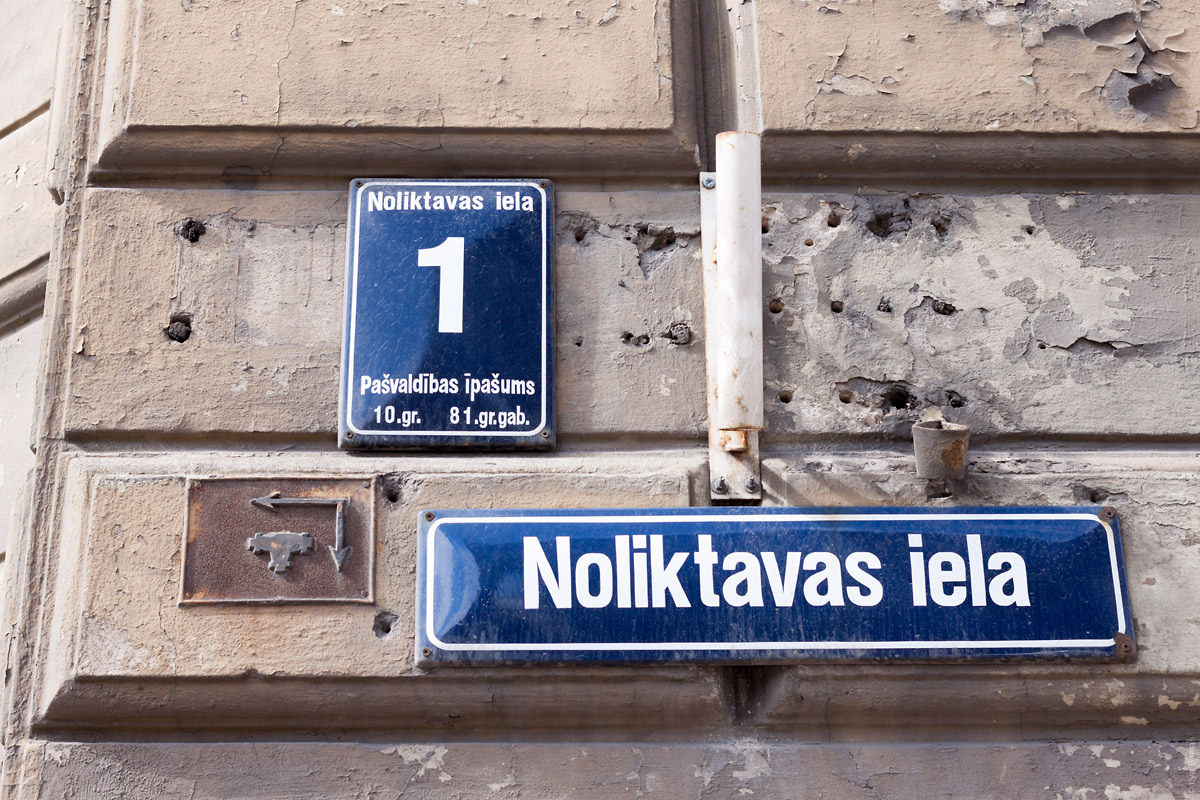 Russian street names are painted over: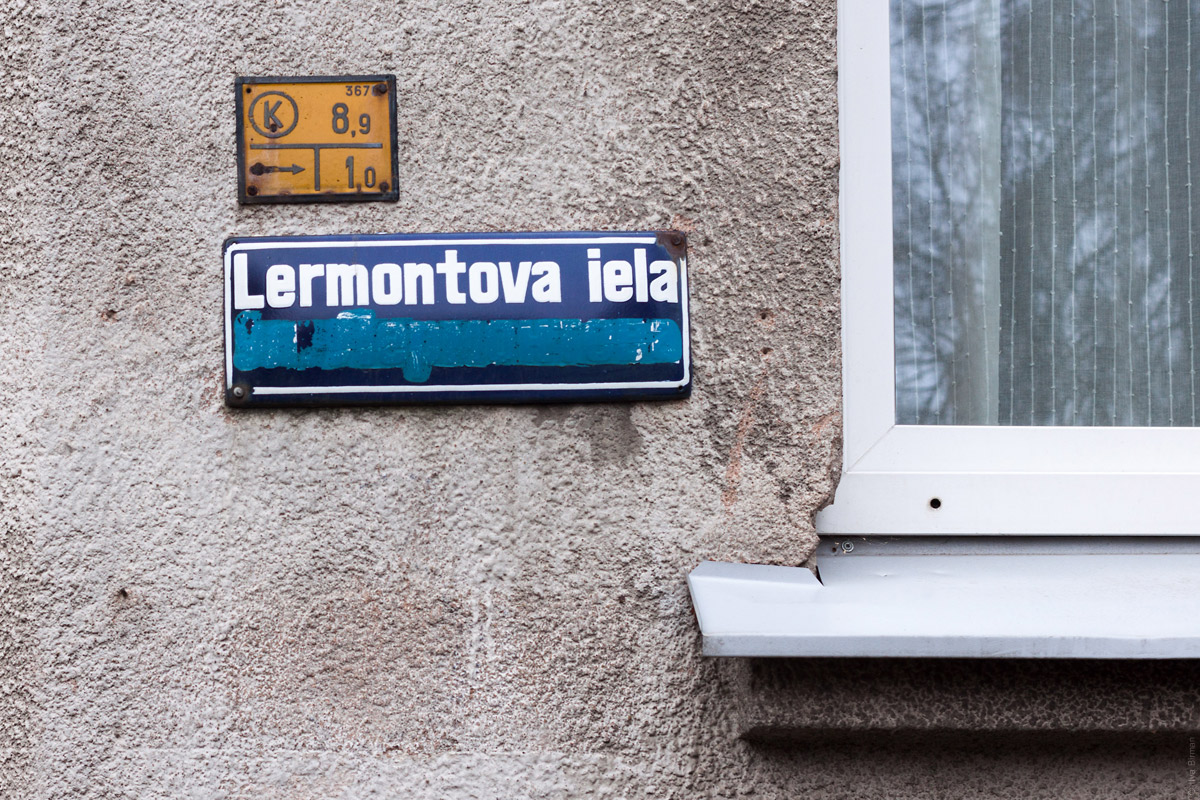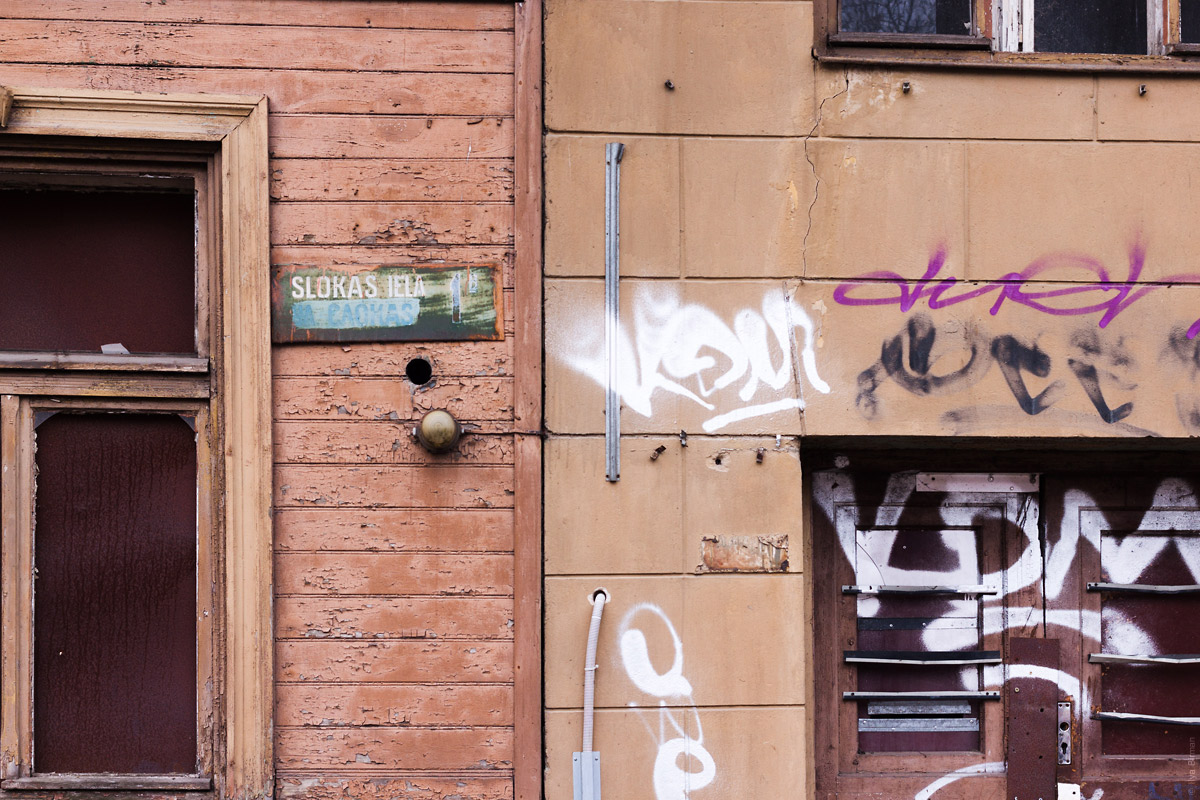 A landmark: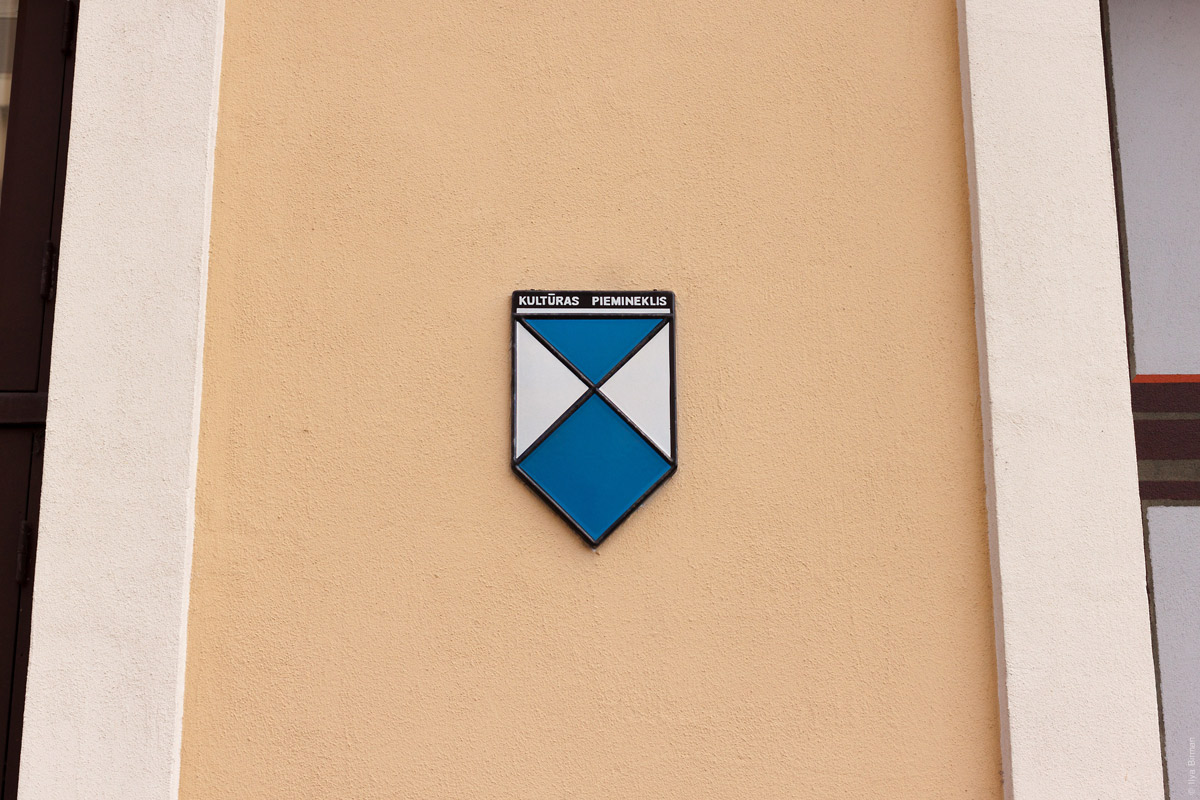 Another one: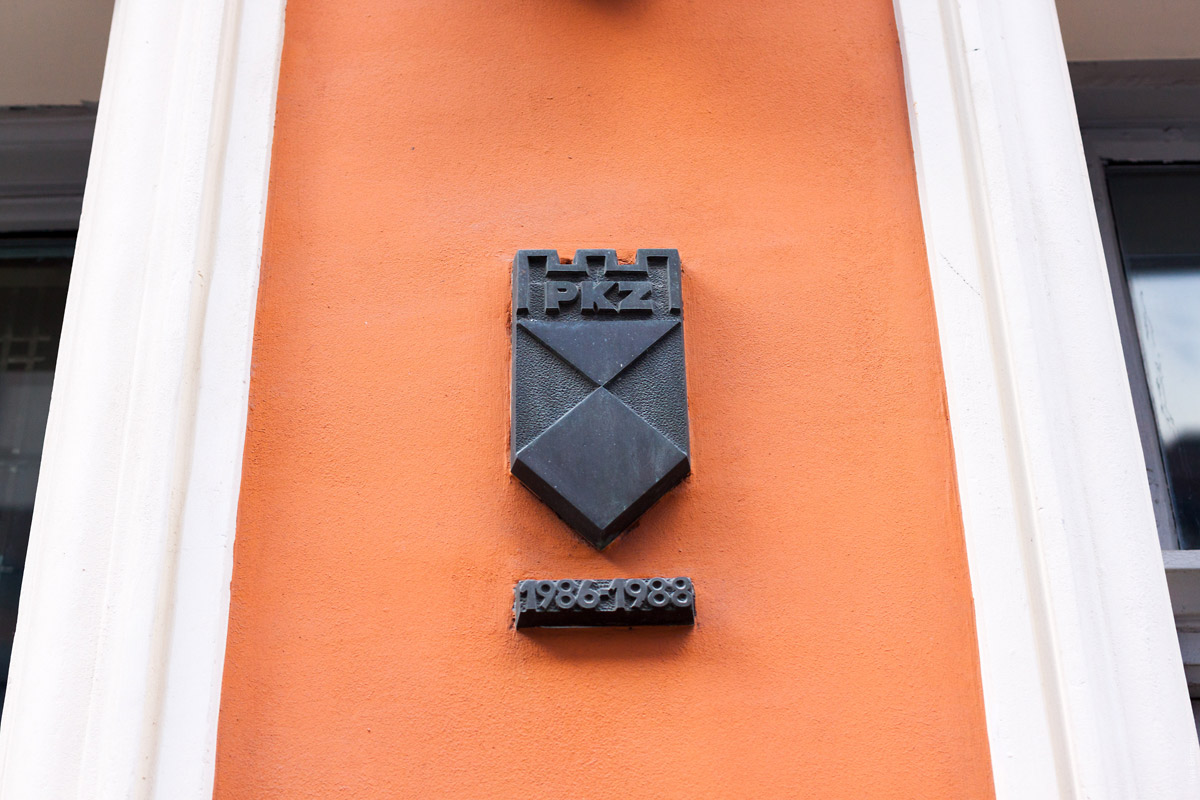 Road sign graphics is very detailed: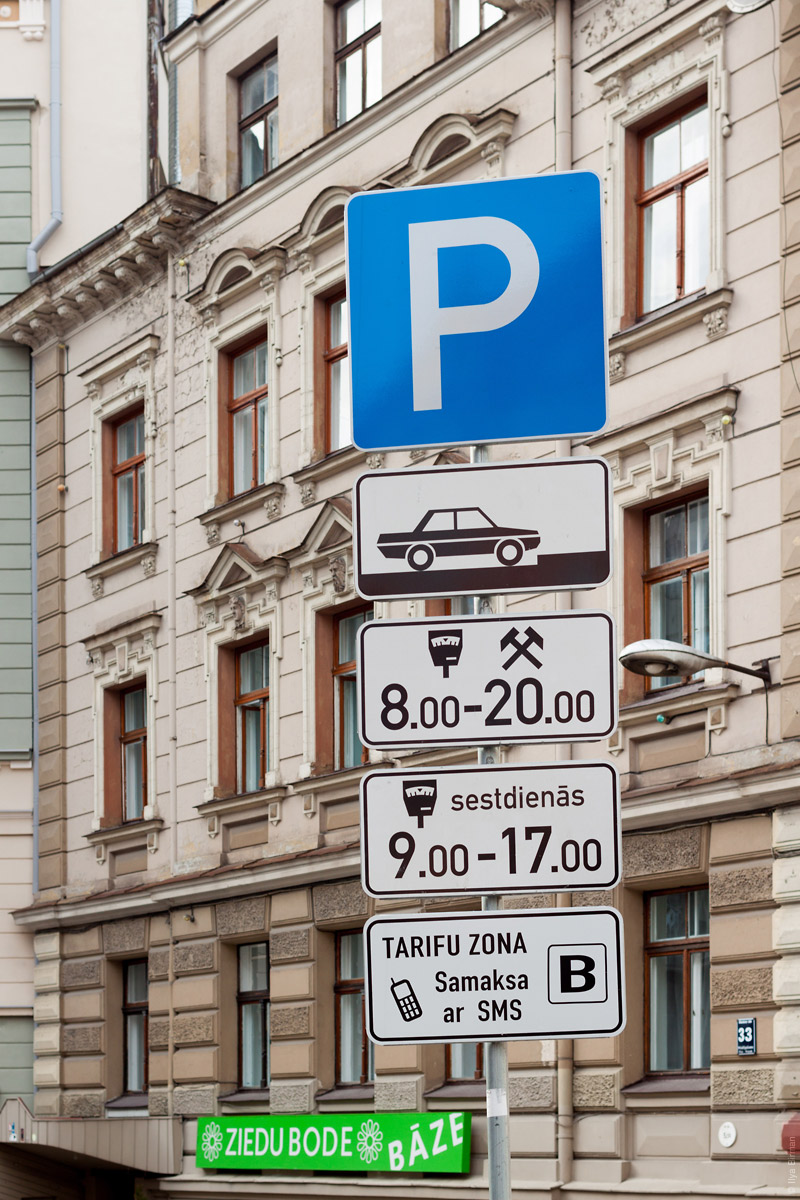 Rail terminal wayfinding: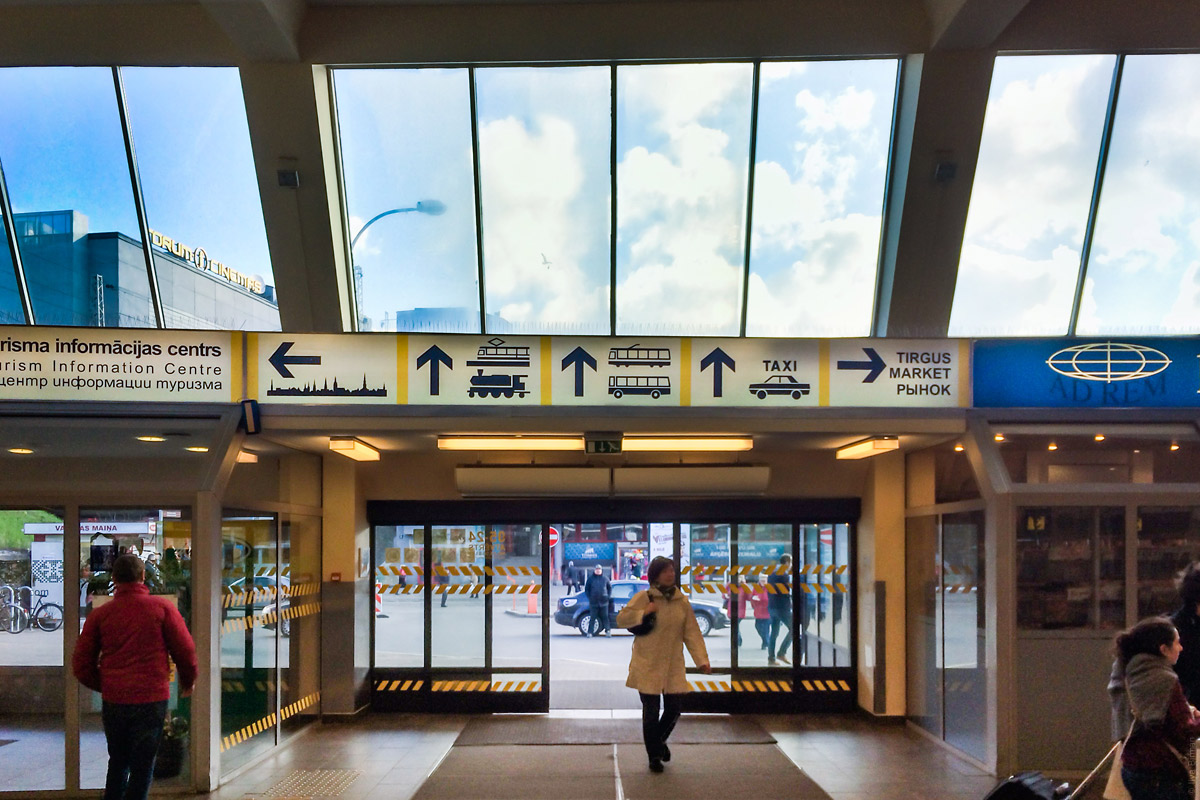 Pedestrian crossings with frightening black and white lamps: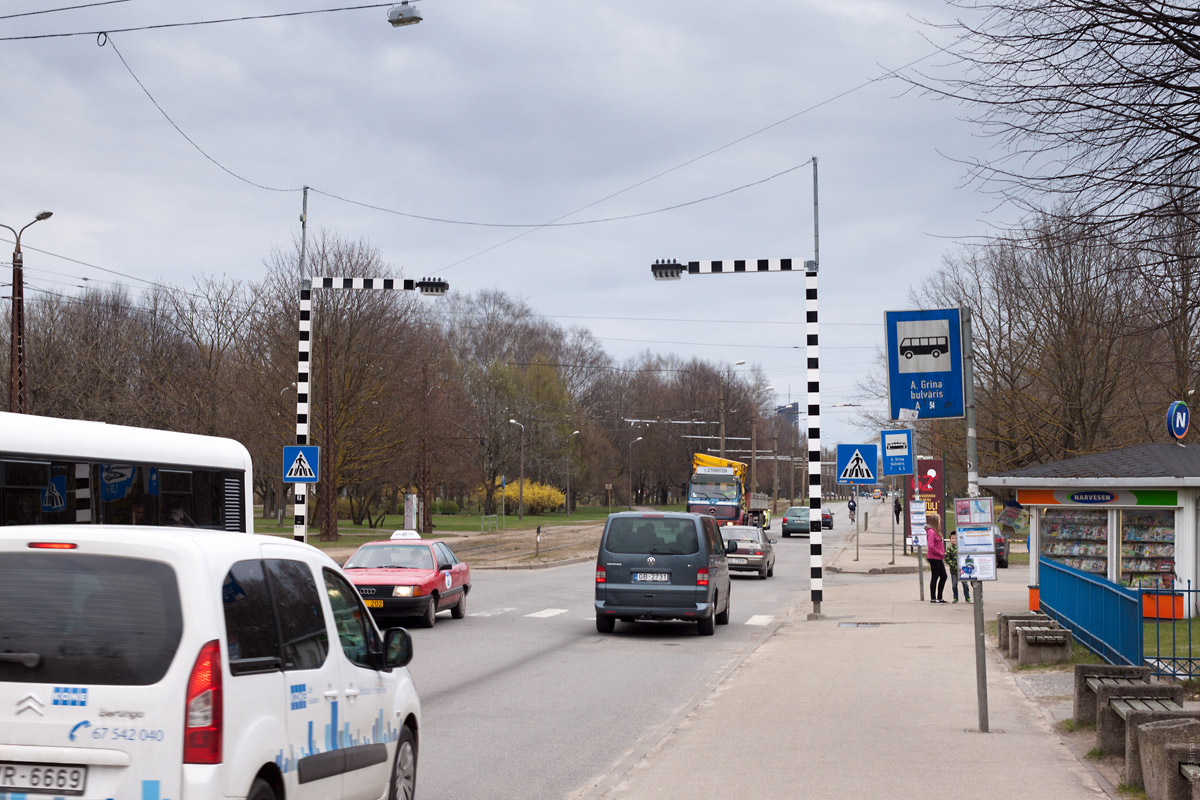 A tram: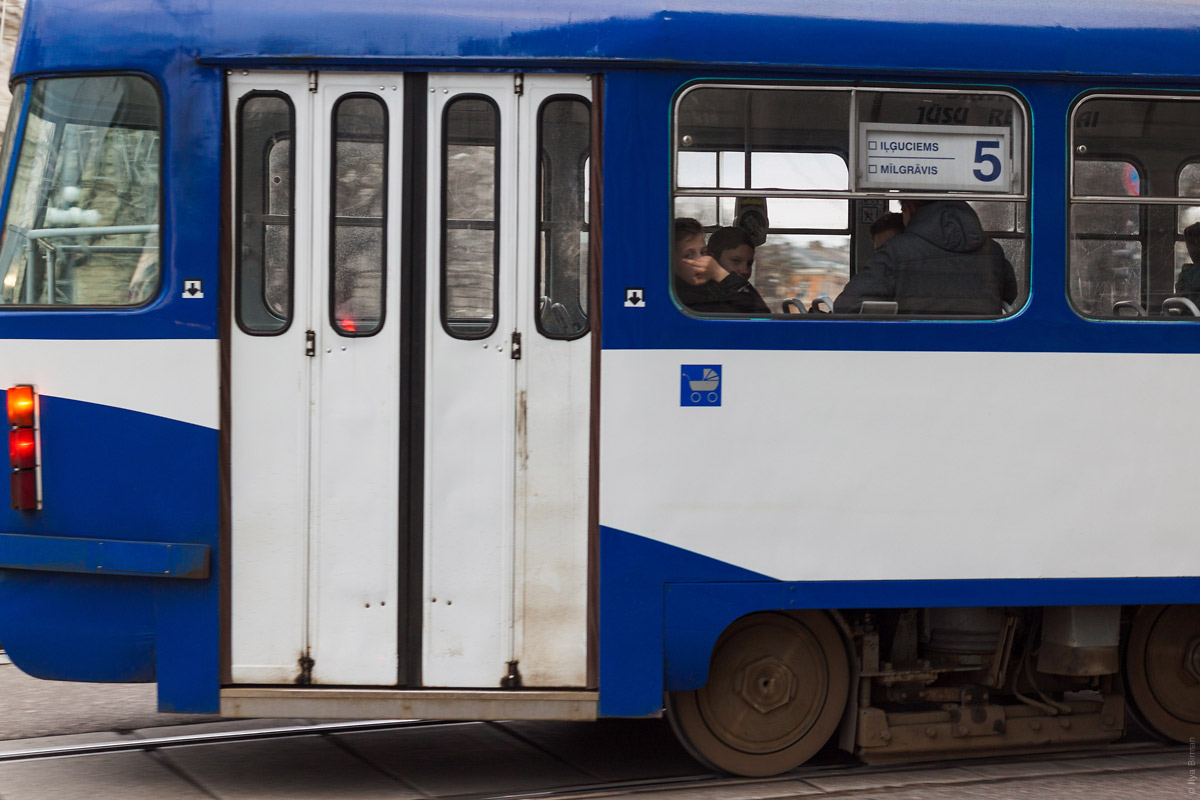 A dressed a pole: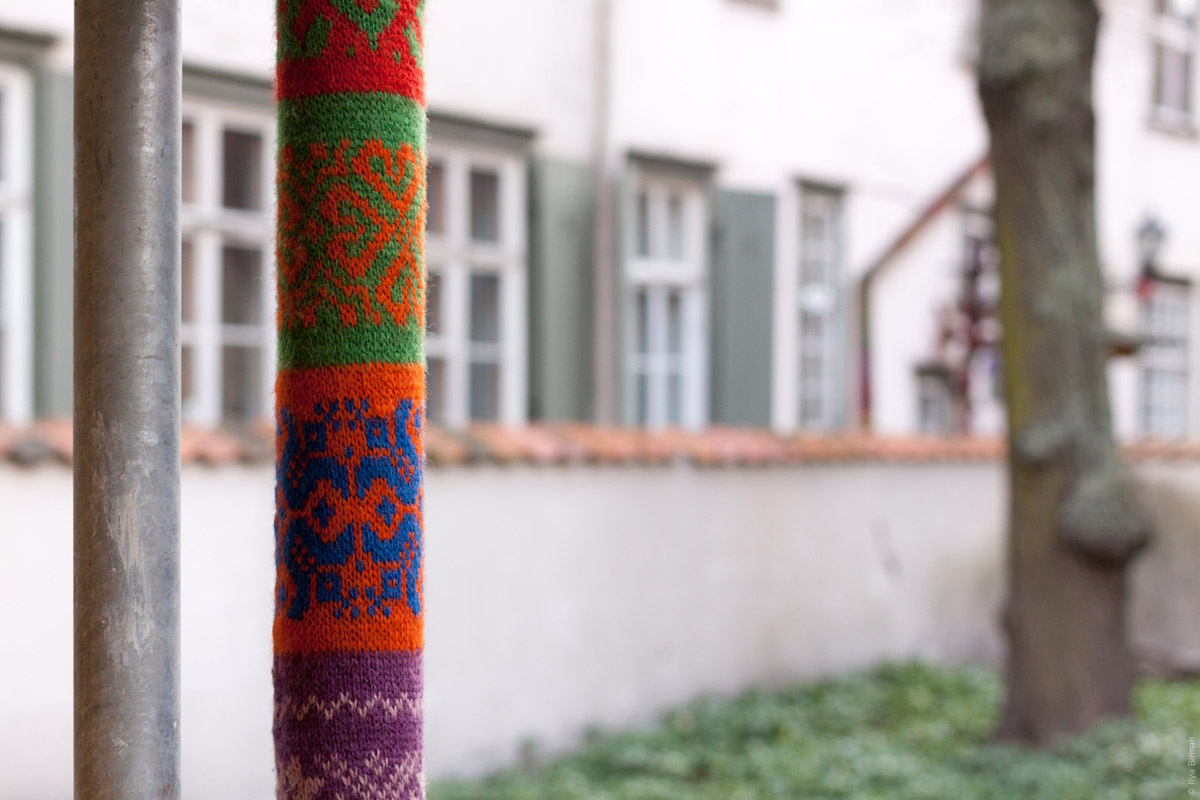 Bars: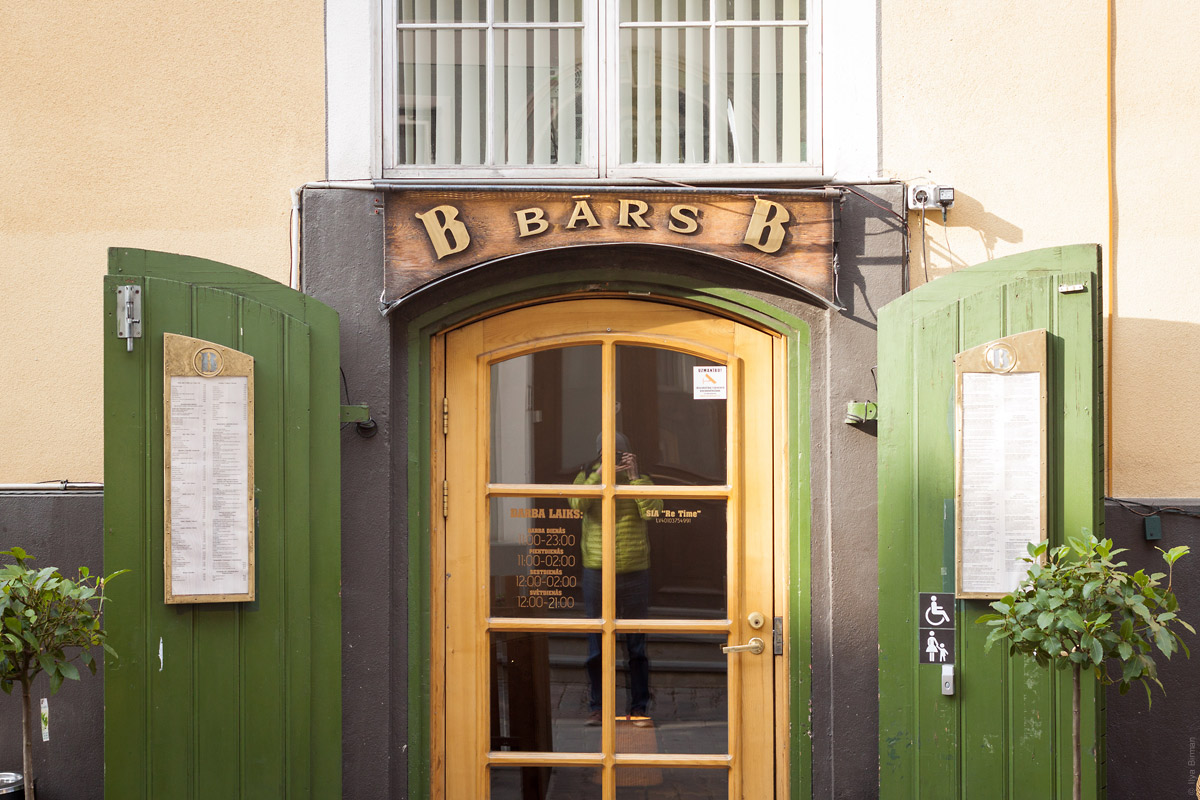 Bankomats: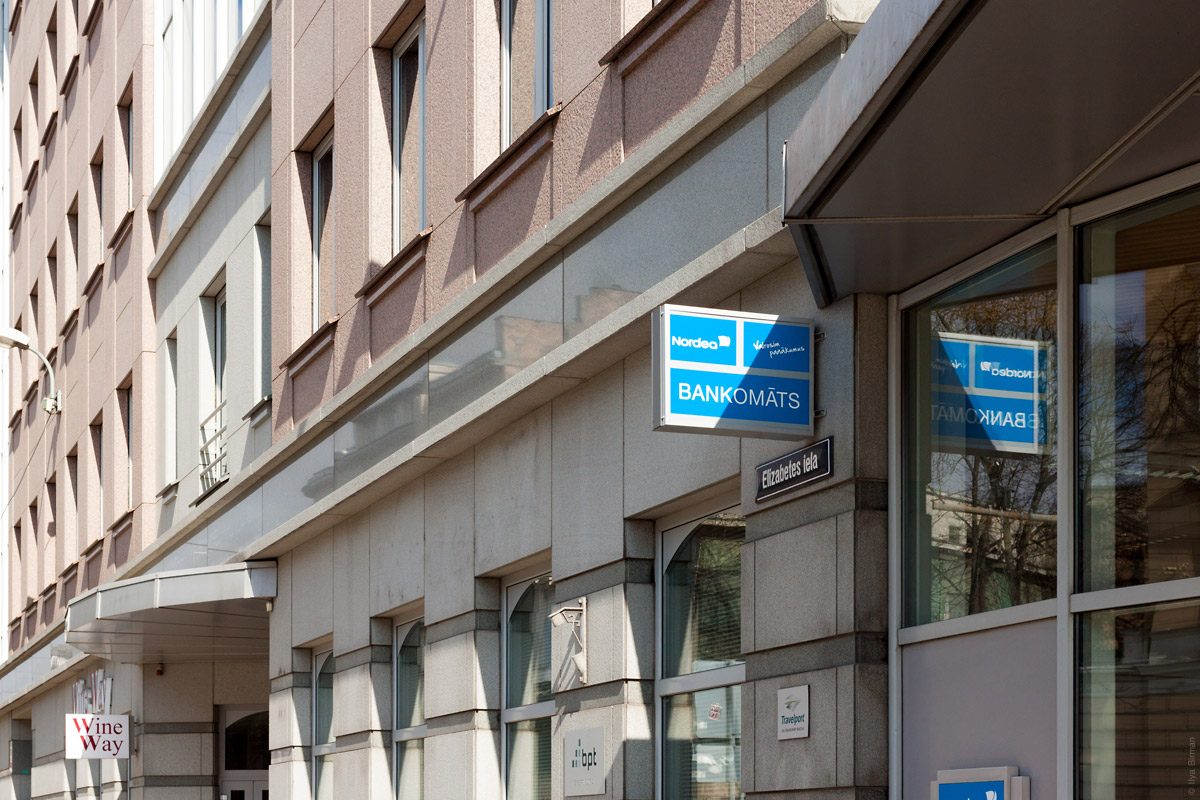 Autoserviss: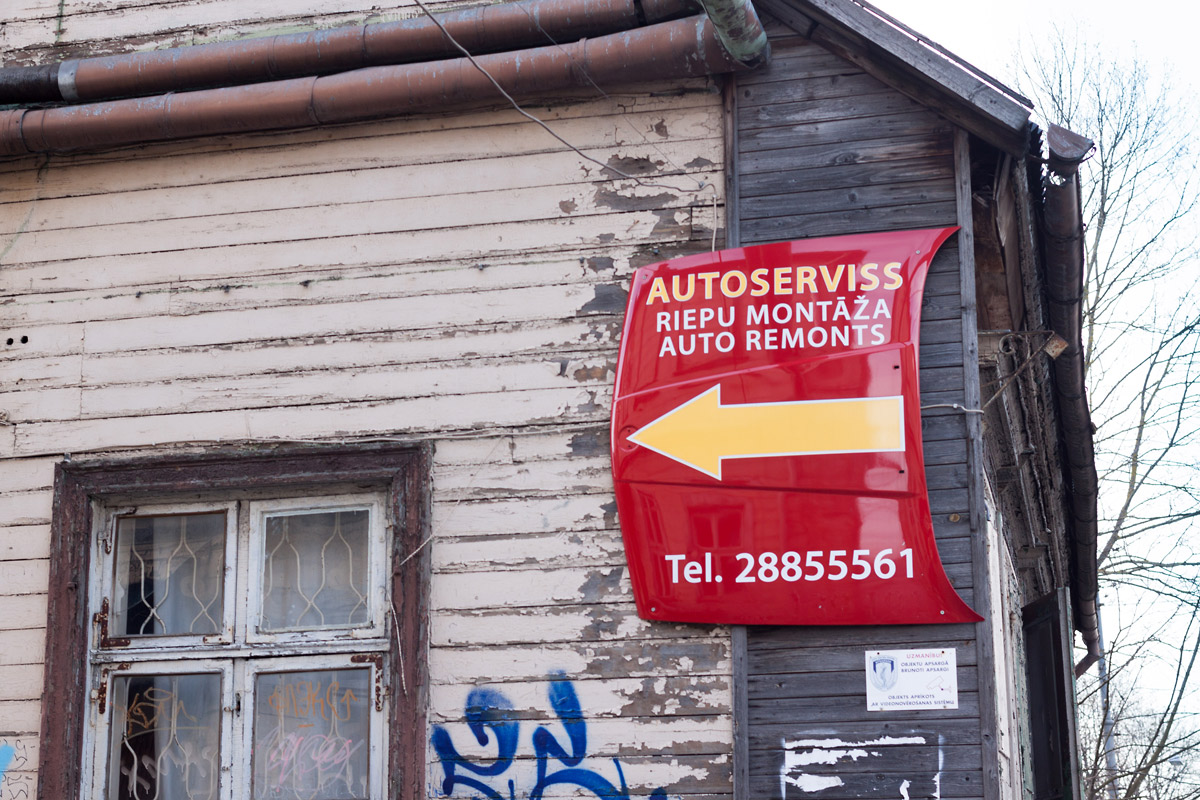 The text on the roof says "You are not alone":