Venice
A grill: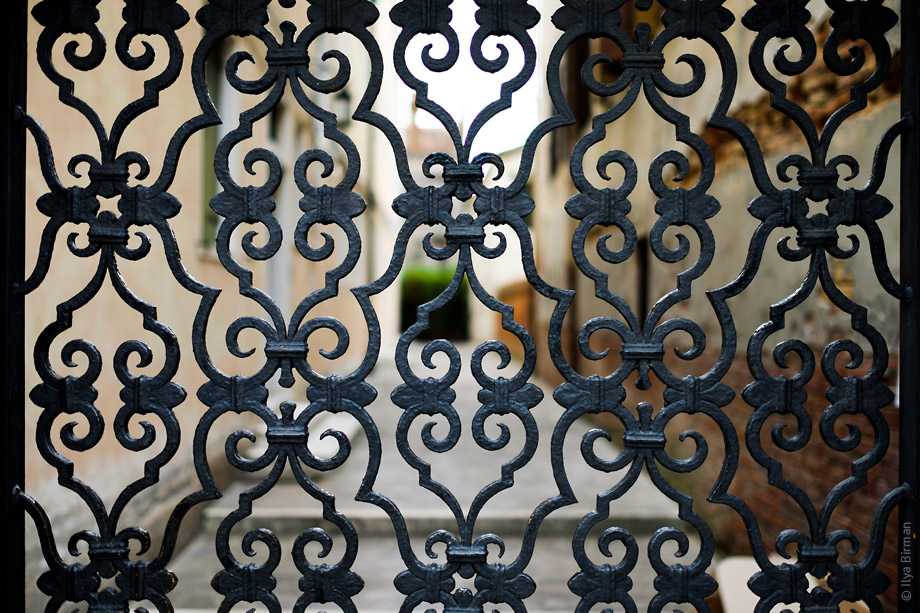 A number: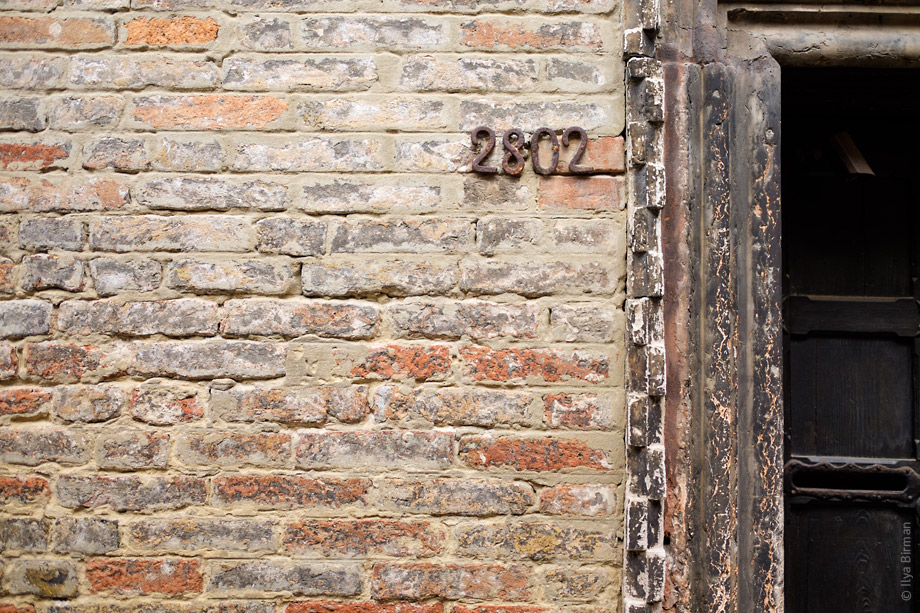 A gondolier explains the French women that they will be fine: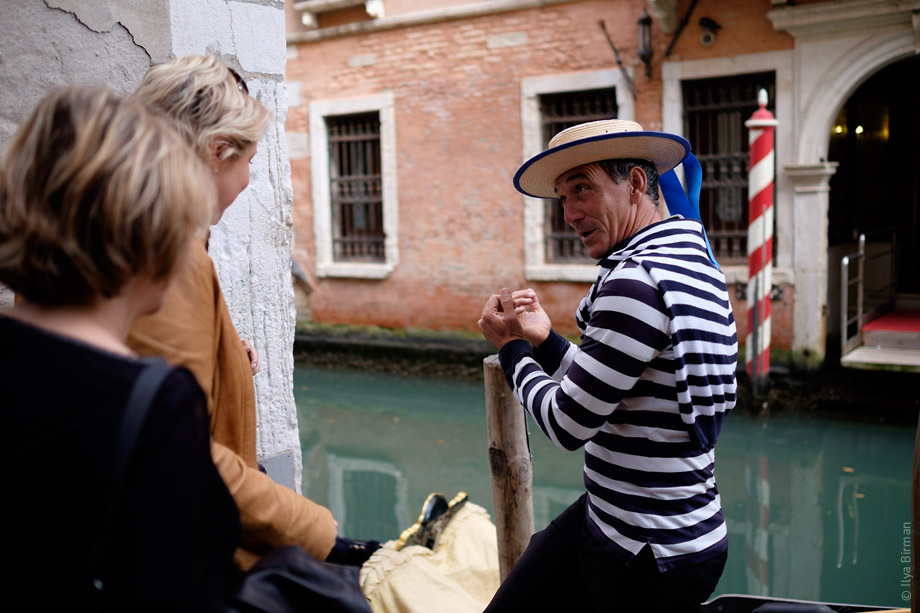 But first things first.
Venice is located on an island connected by a bridge. The bridge leads to a small parking lot at Pizzale Roma. From there, you get around Venice by foot. If you travel by car, there's no point staying in Venice itself: carrying bags from the car to the hotel is no fun.
On the land there is a town called Mestre which is officially a district of Venice.
It takes a 15-minute bus ride to get to Venice: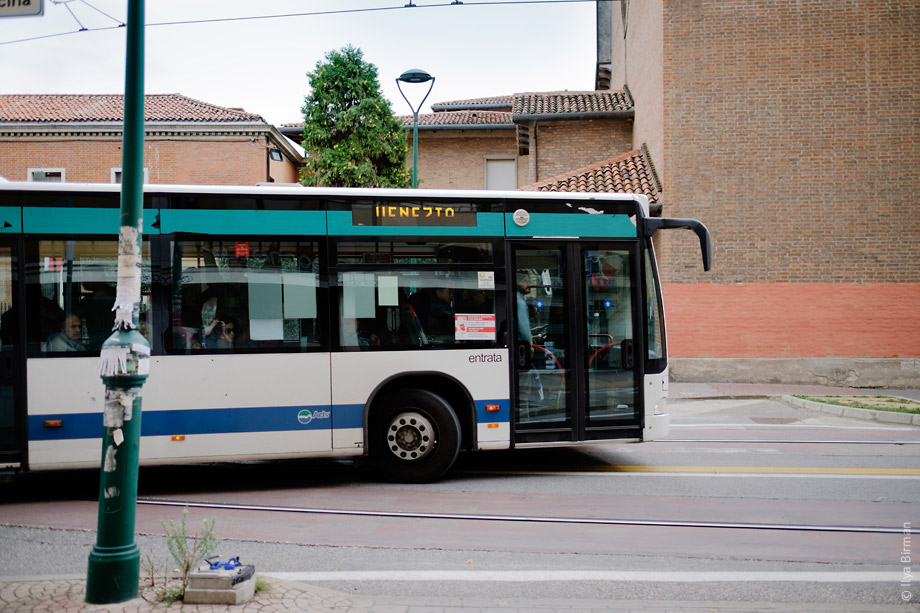 Cool: venetian buses have no numbers. They just have a large display with the destination: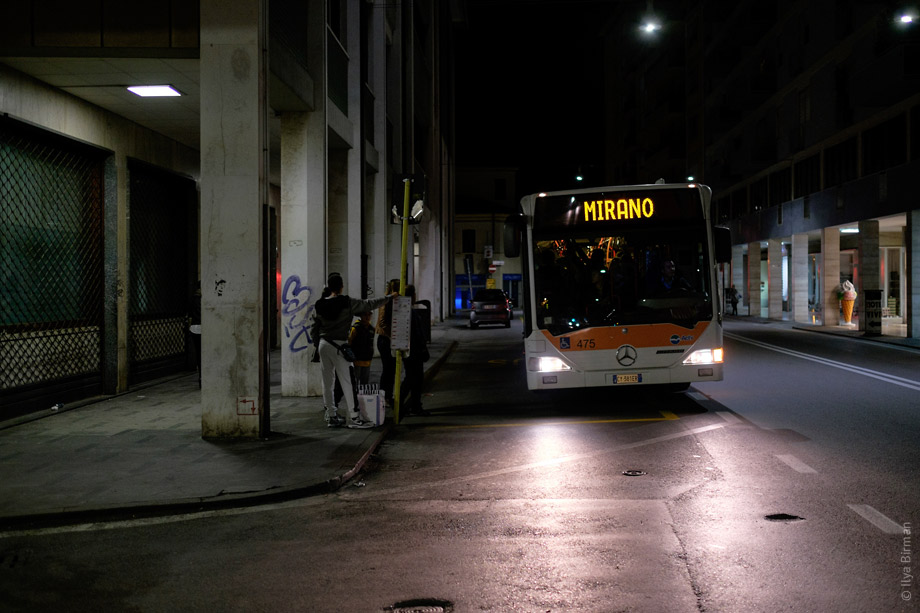 A tram stop: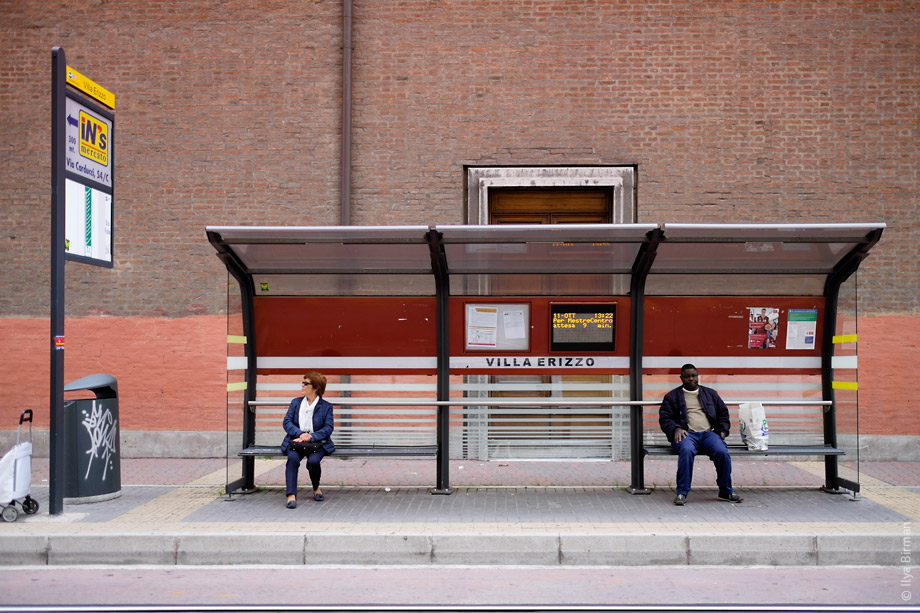 A tram arrives in Venice: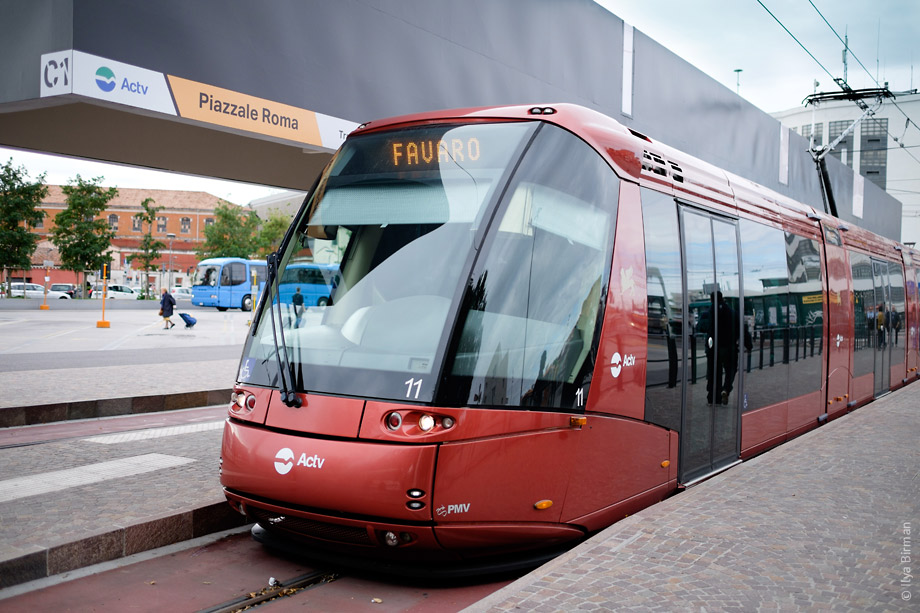 The trams use one rail and have rubber wheels on the sides.
The new tourists look for two places: Rialto bridge and San Marco square. Italian signage points in two directions at once: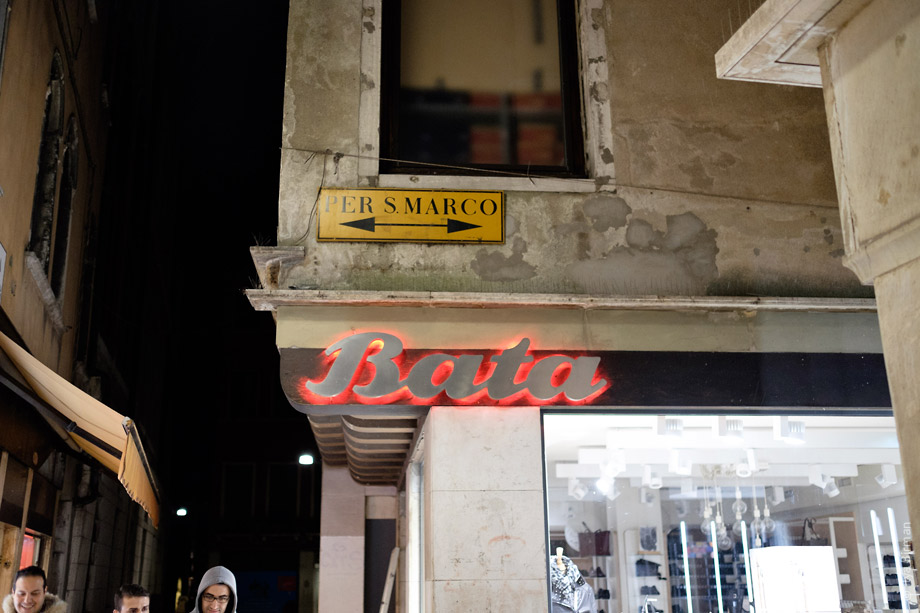 Puzzled tourists ask for advice in numerous shops. Tired shopkeers put more signage: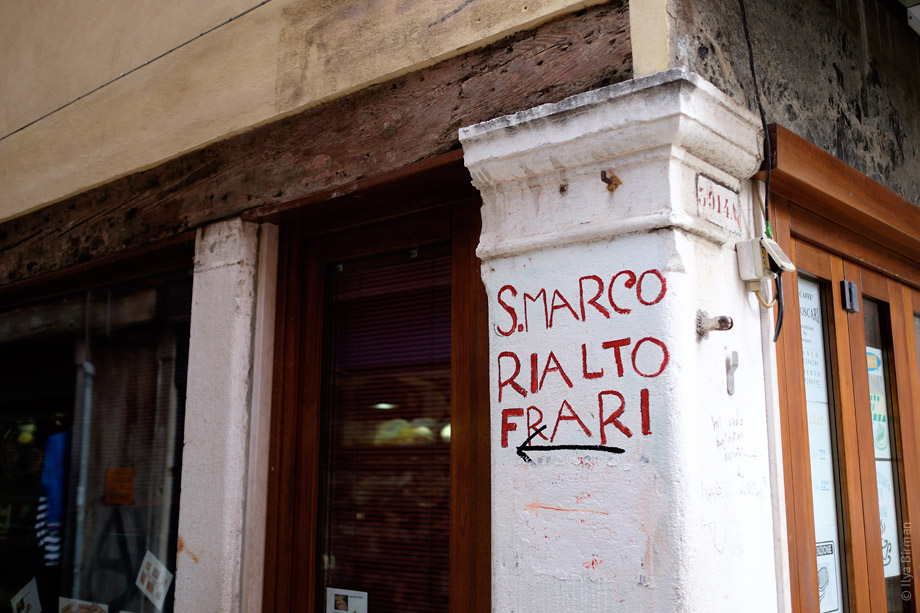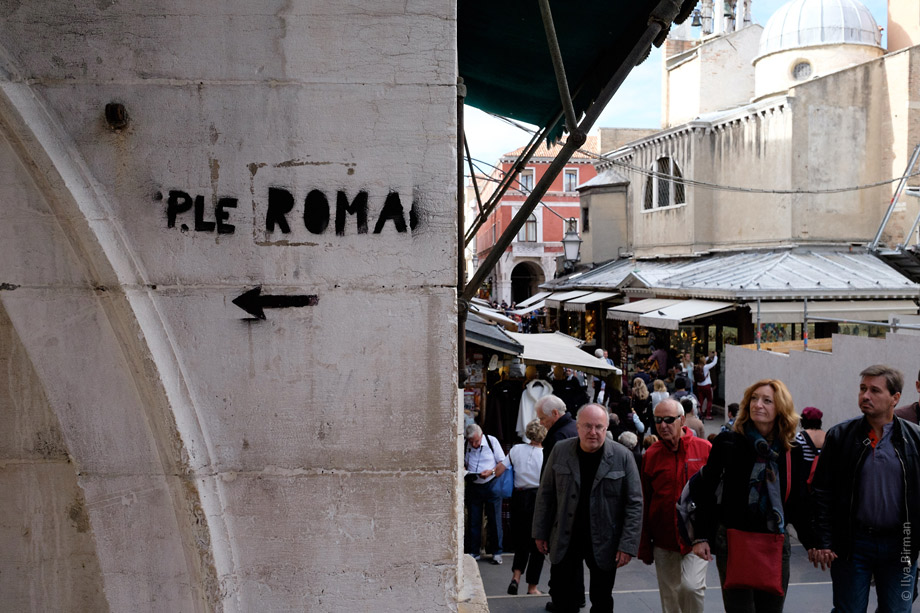 The author of this one instists that both directions are valid, and explains for the stupid: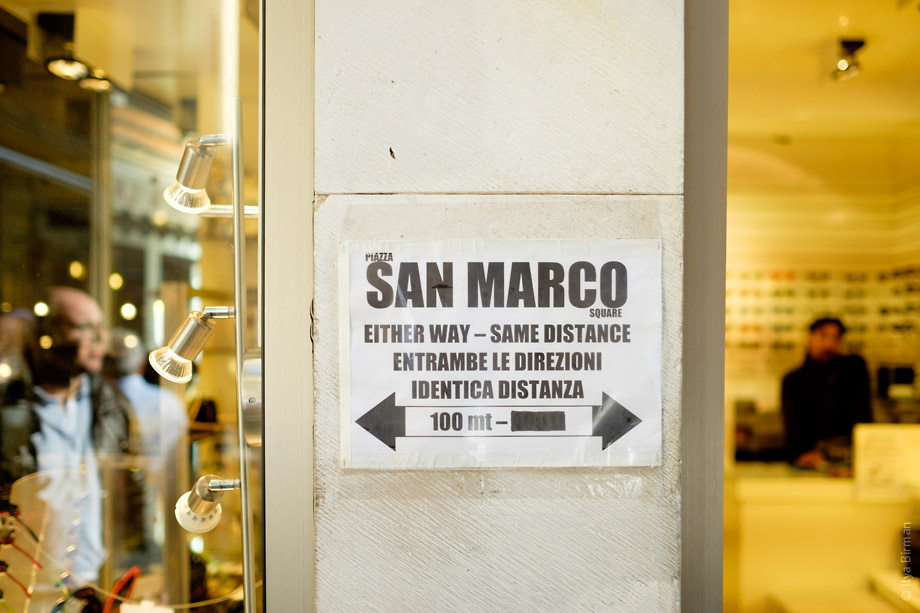 One arrow per direction here, but the text still tries to confuse you: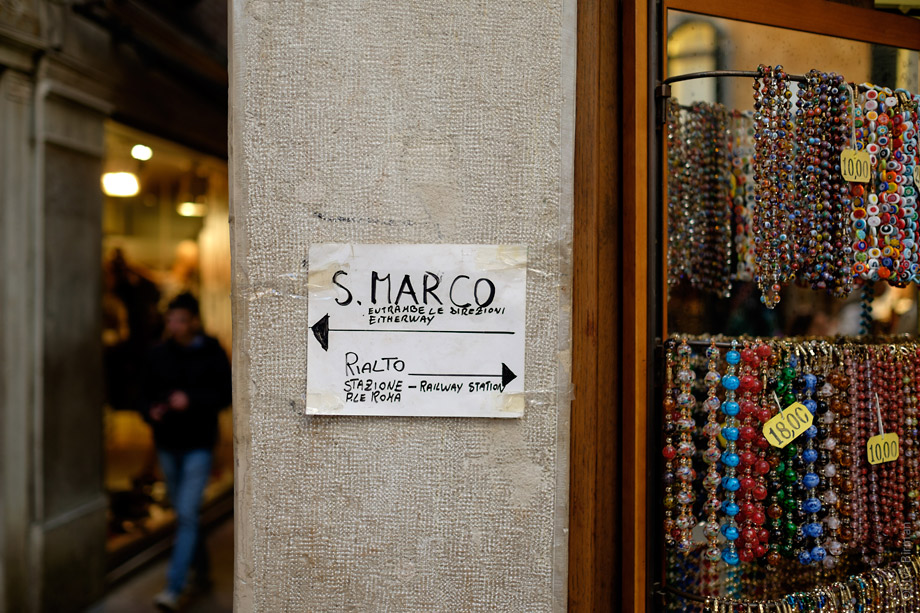 More signage: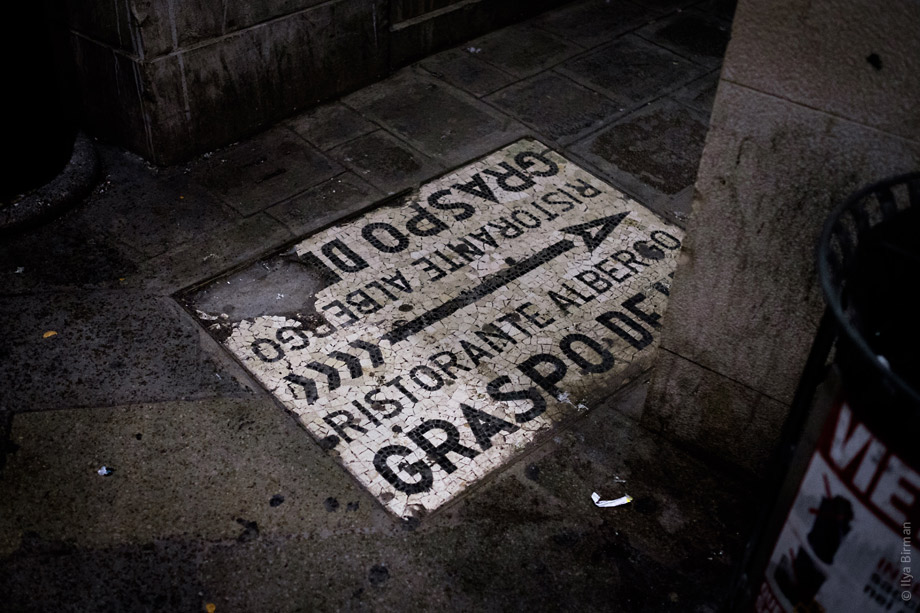 A well: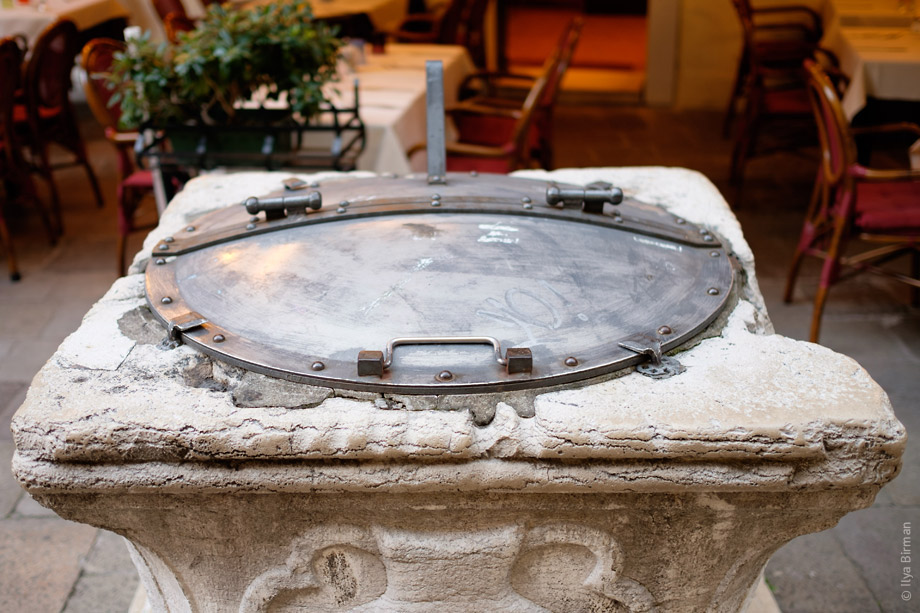 A warning: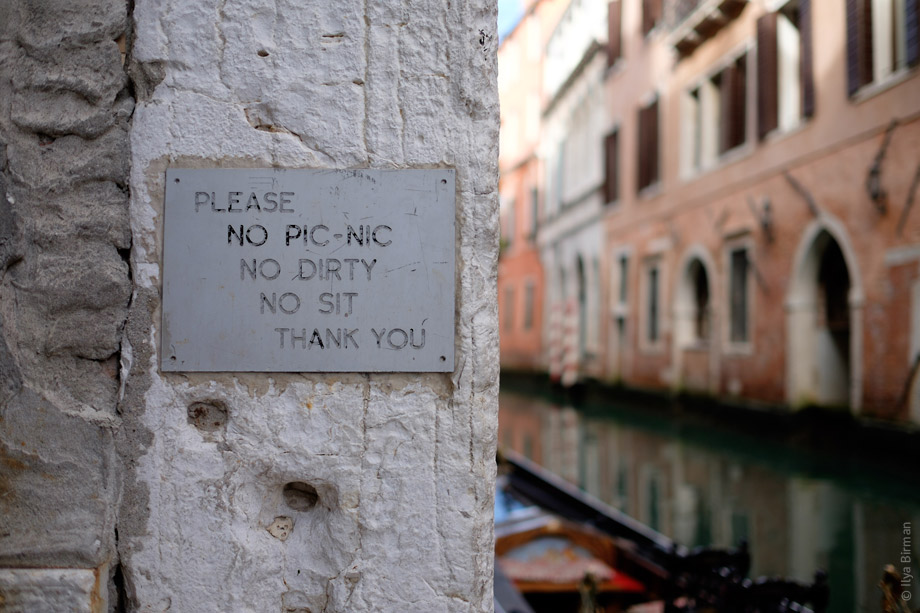 Spaghetti and lasagna: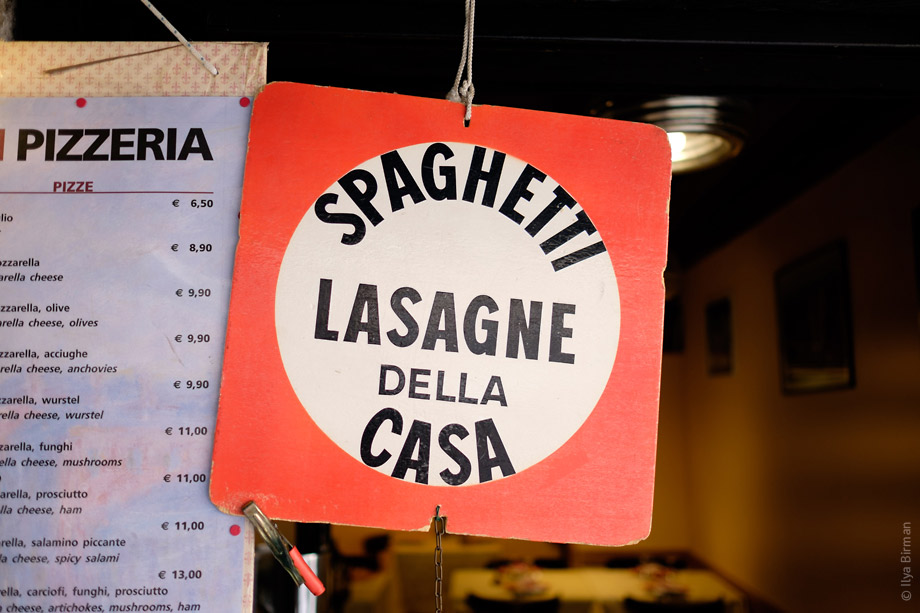 Other photos: