Salina
The map of the island: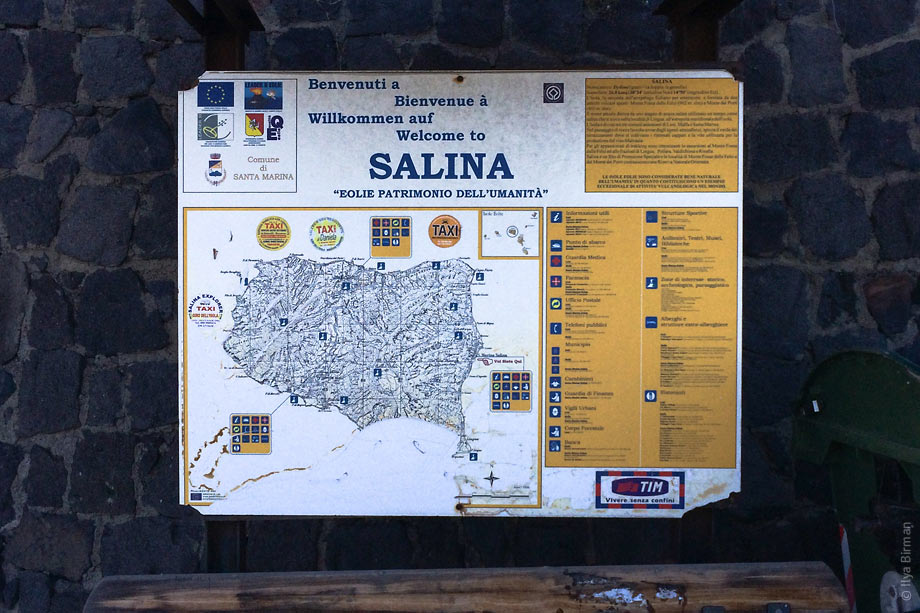 All Aeolian islands form the commune of Lipari with a municipality in the town of Lipari on the island of Lipari. Salina, not so much. Salina is not just off the commune of Lipari, it is itself split into three communes. One of them is Santa Marina Salina, of which the capital is Santa Marina Salina.
Municipality: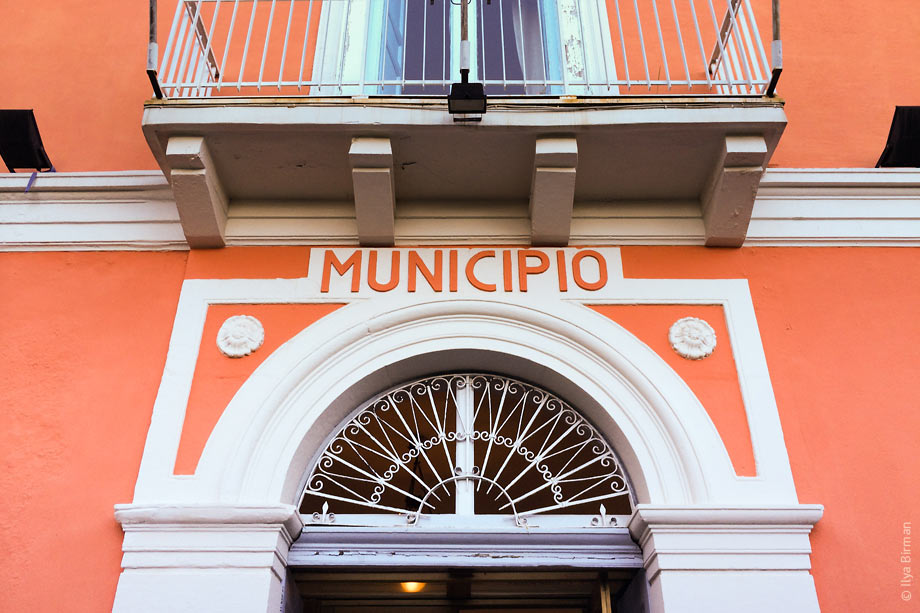 The commune is so independent that it has its own map: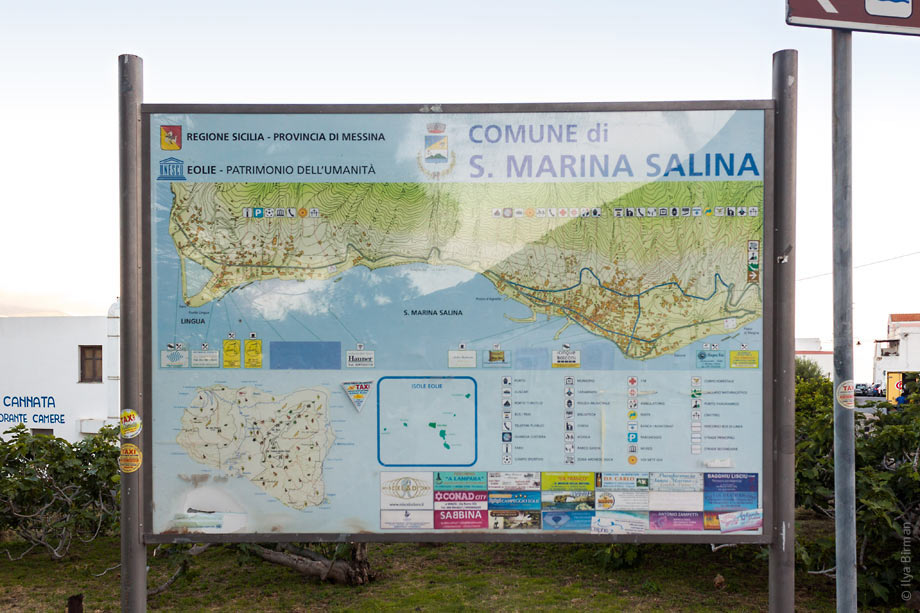 On the right, the town of Santa Marina Salina; on the left, the village of Lingua.
A name plate: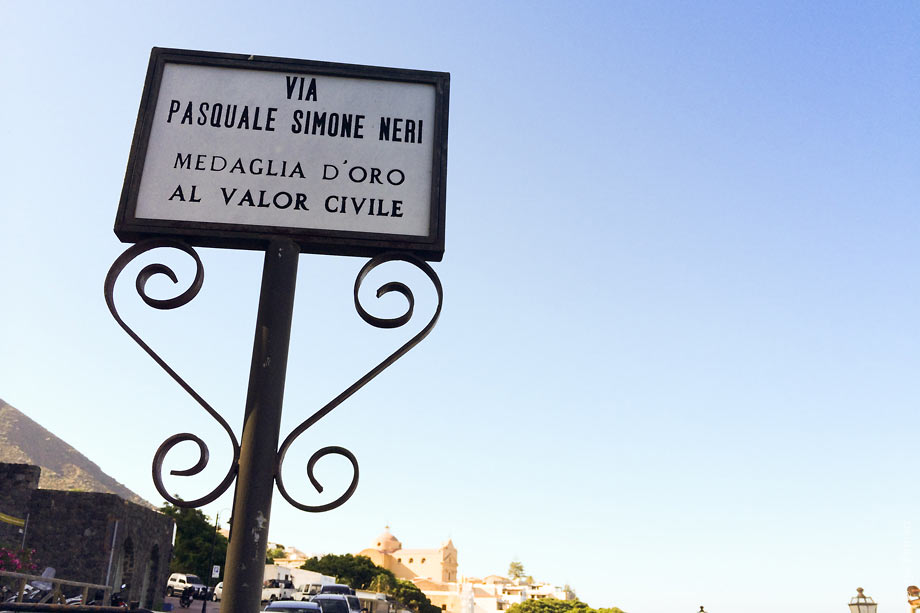 A bike: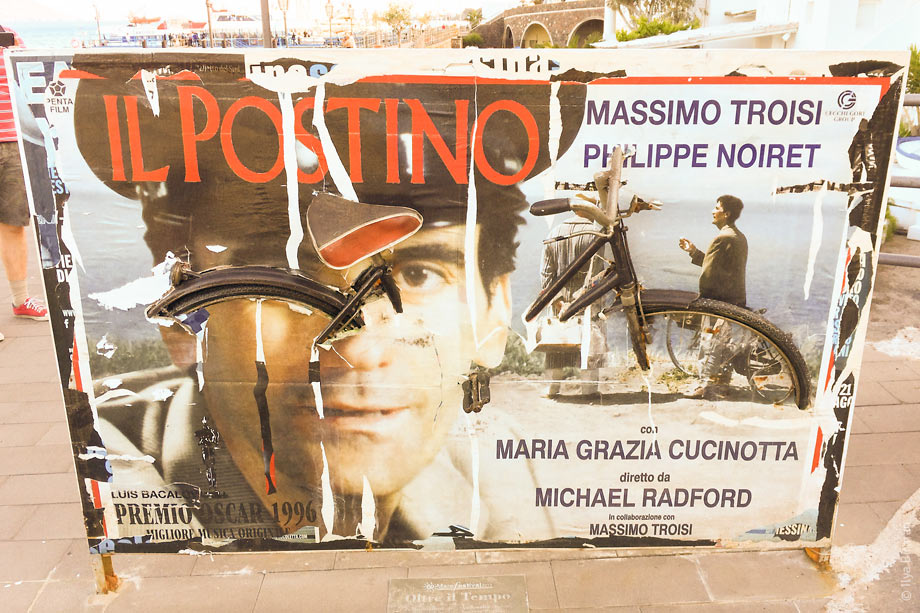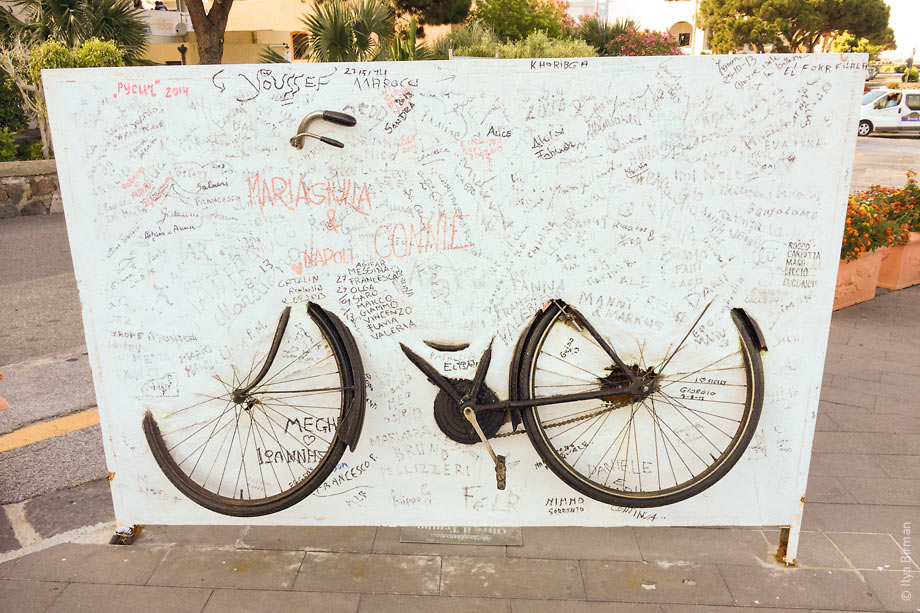 Bus stop (with Lipari in the background):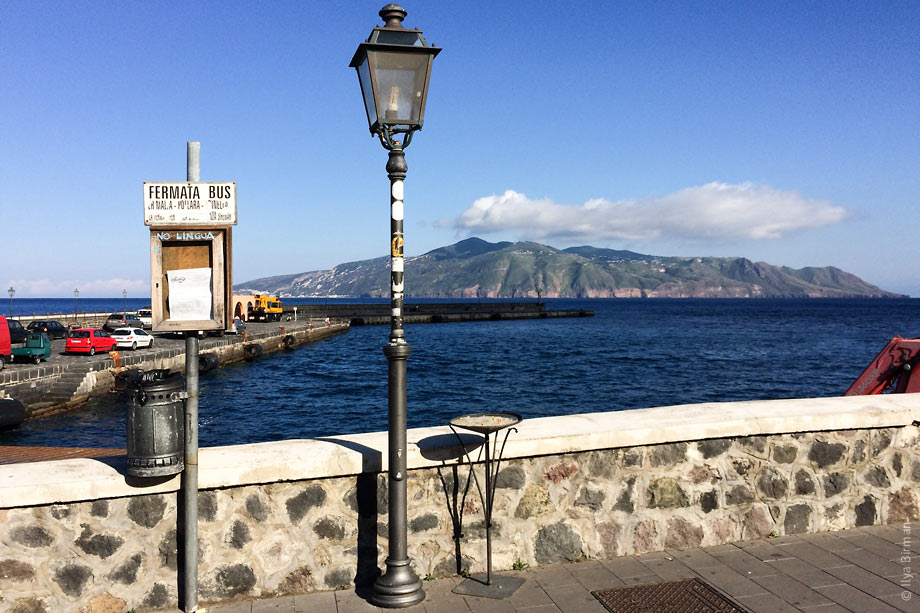 Central street: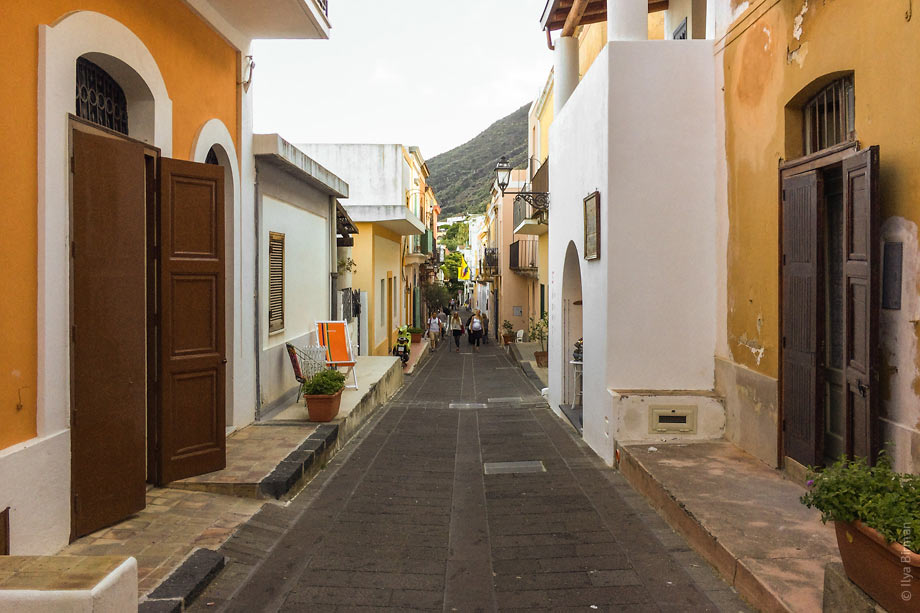 Diving center: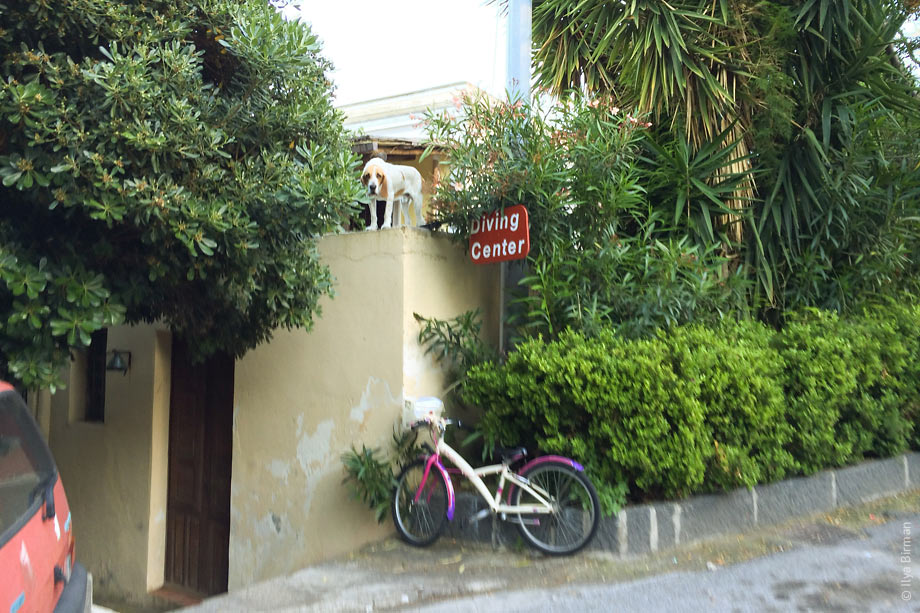 Beauty: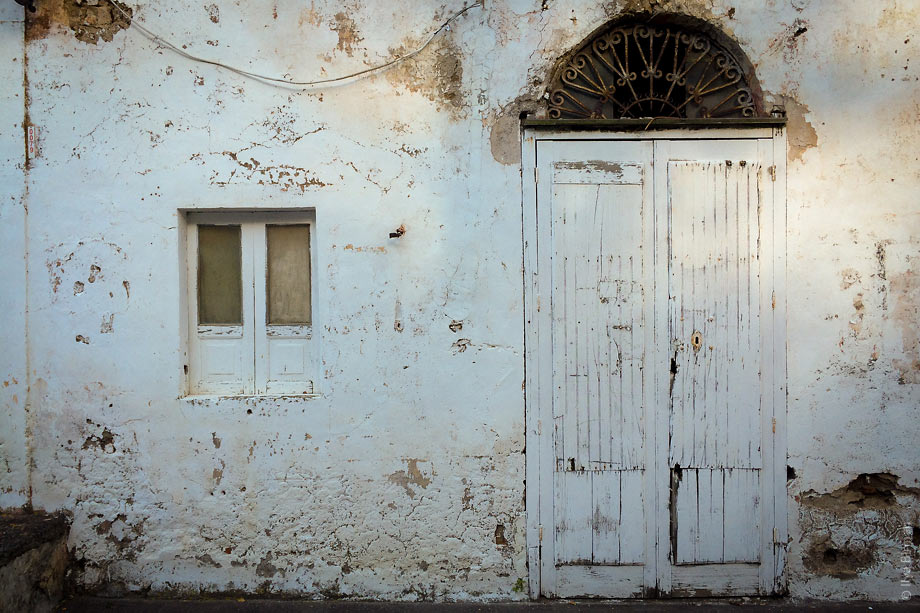 Mountains: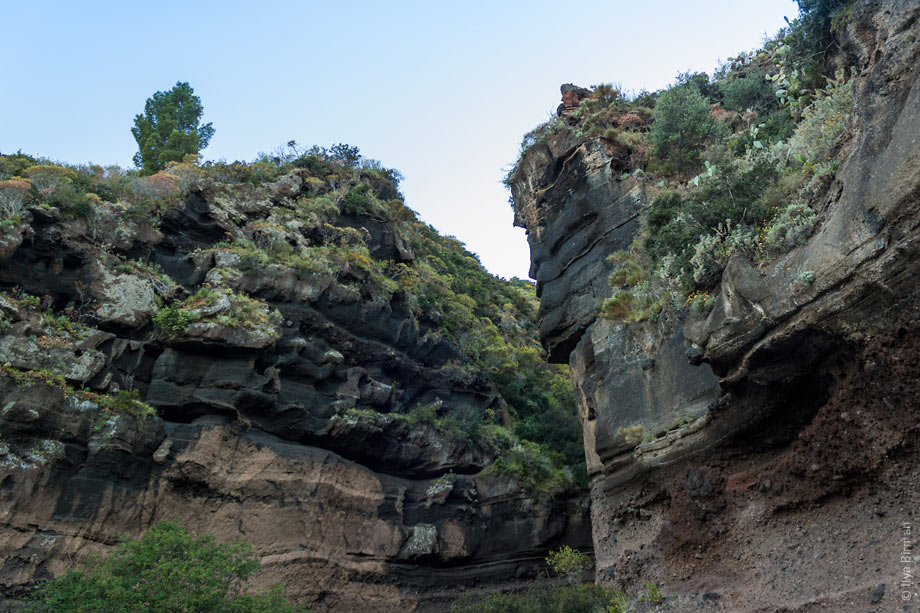 A sign with hexagonal stones: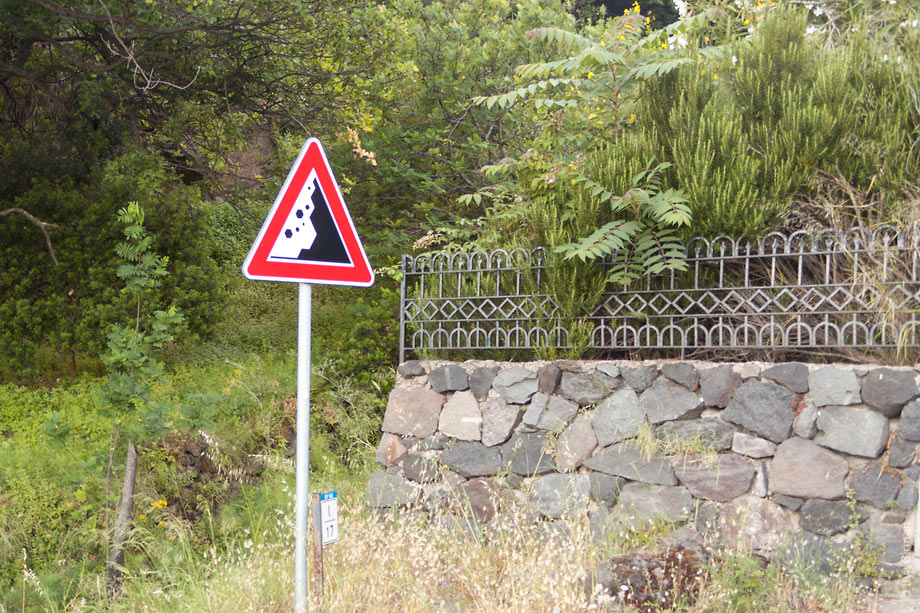 A country house: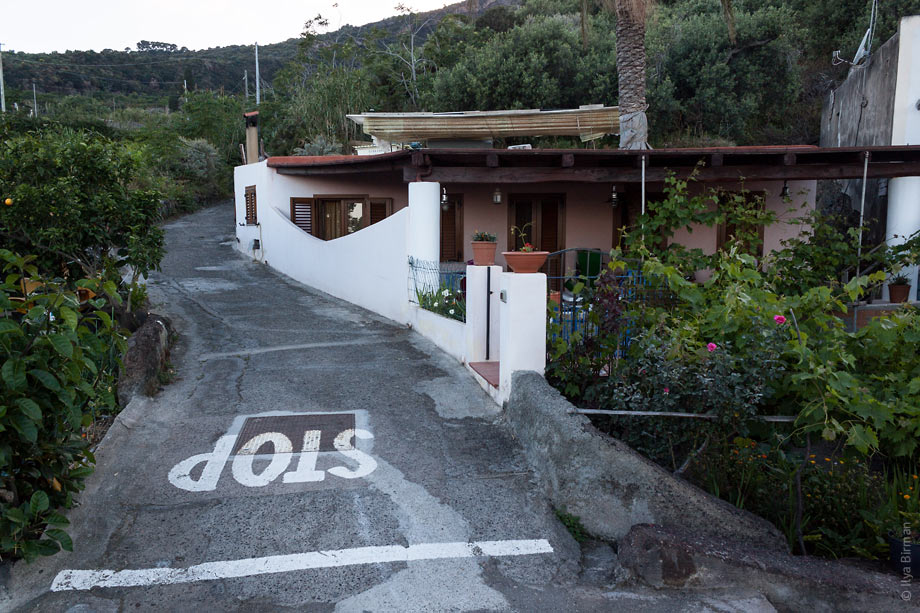 Lingua (a part of Santa Marina Salina):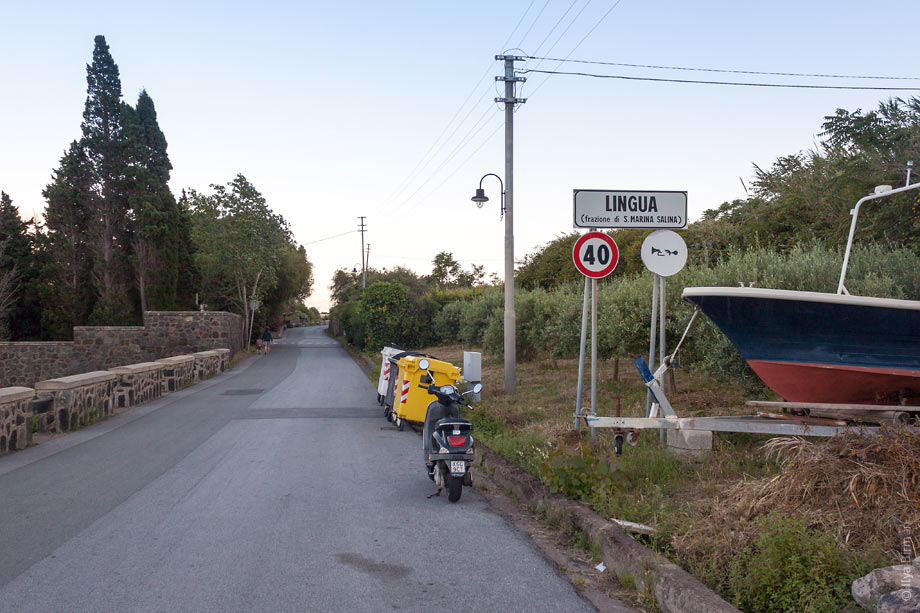 A pedestrian: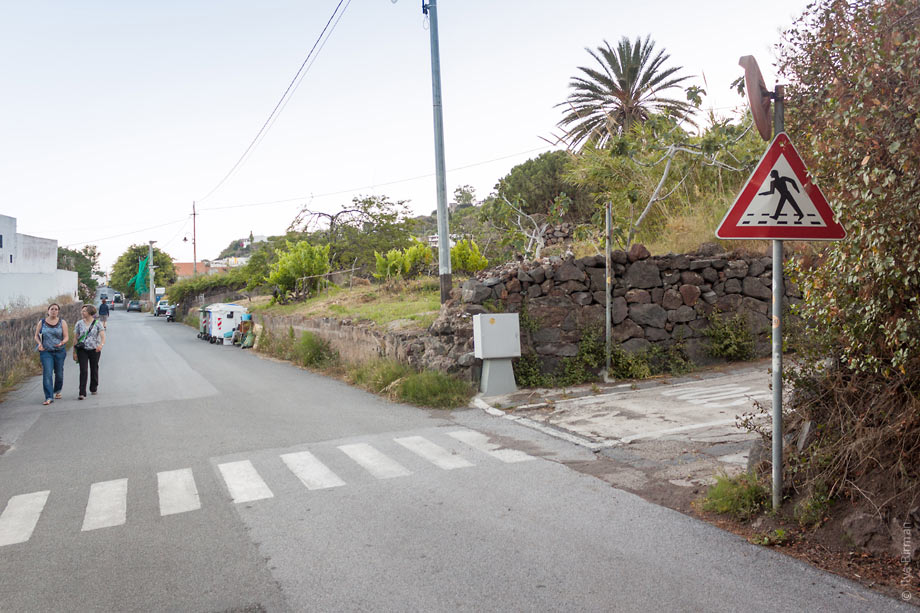 Wayfinding: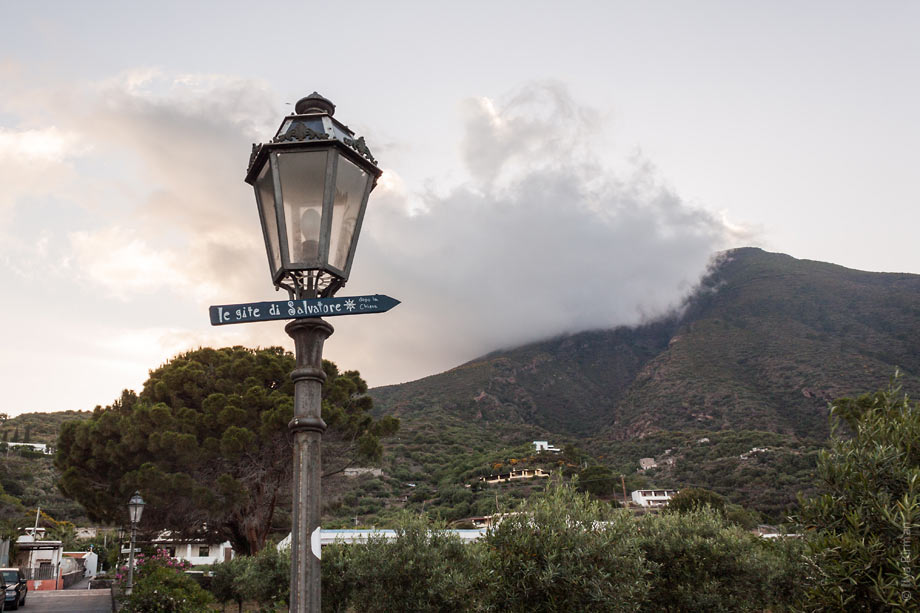 Recycle bins: