Zurich
Road and sidewalk surfaces are level, which makes the city very welcoming: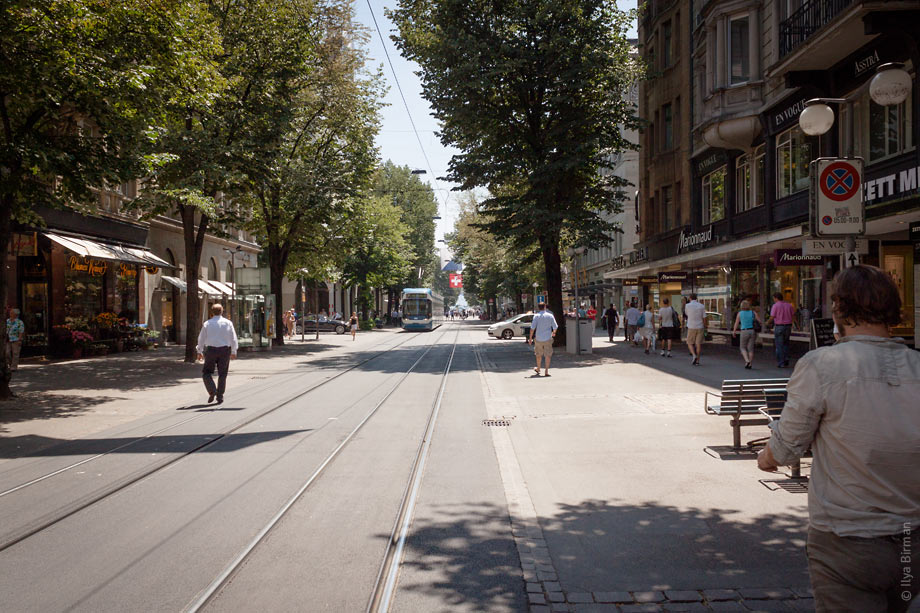 Swiss flags: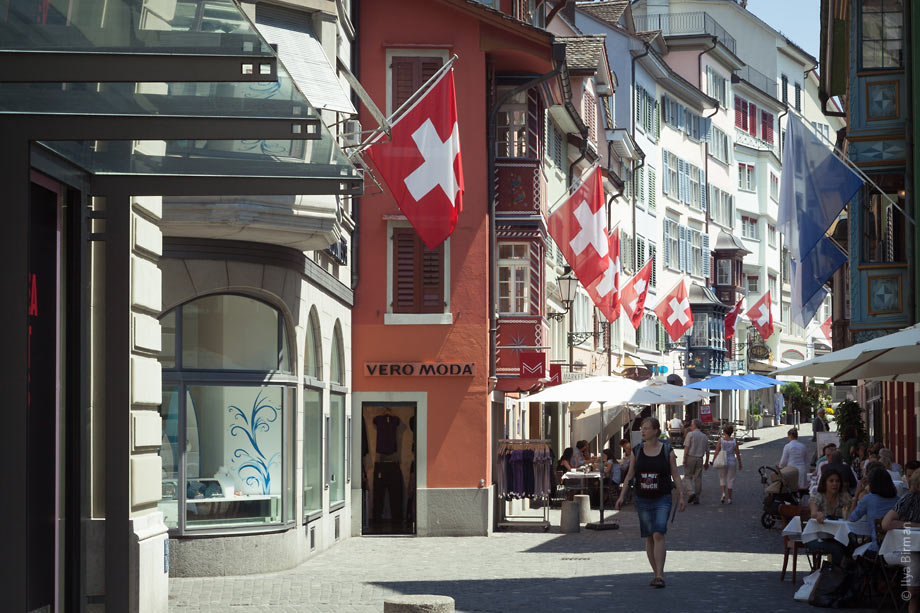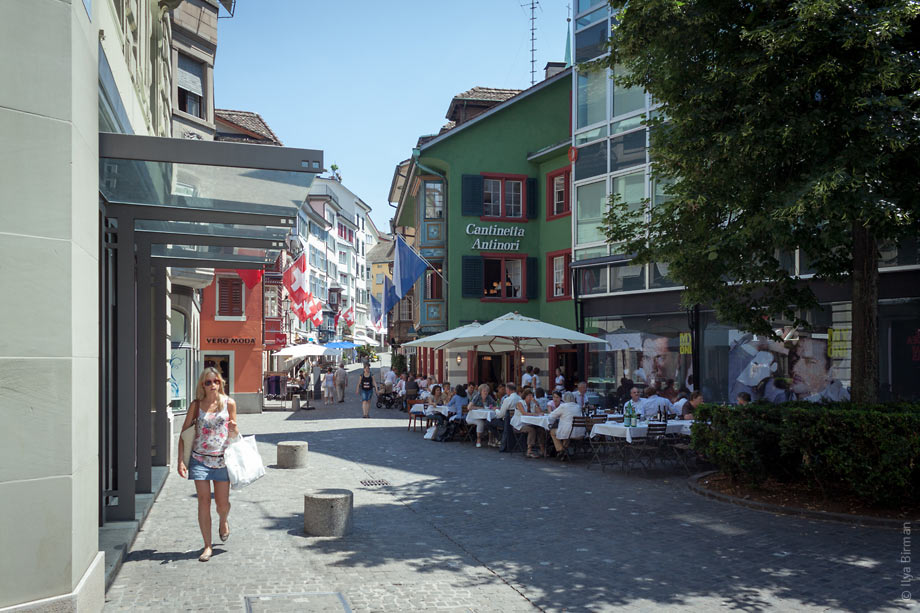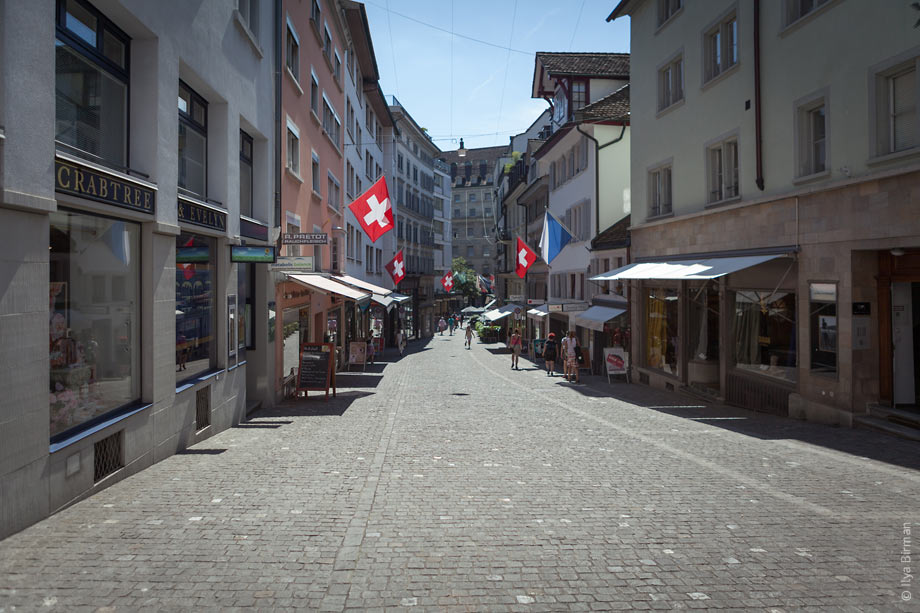 City map stand: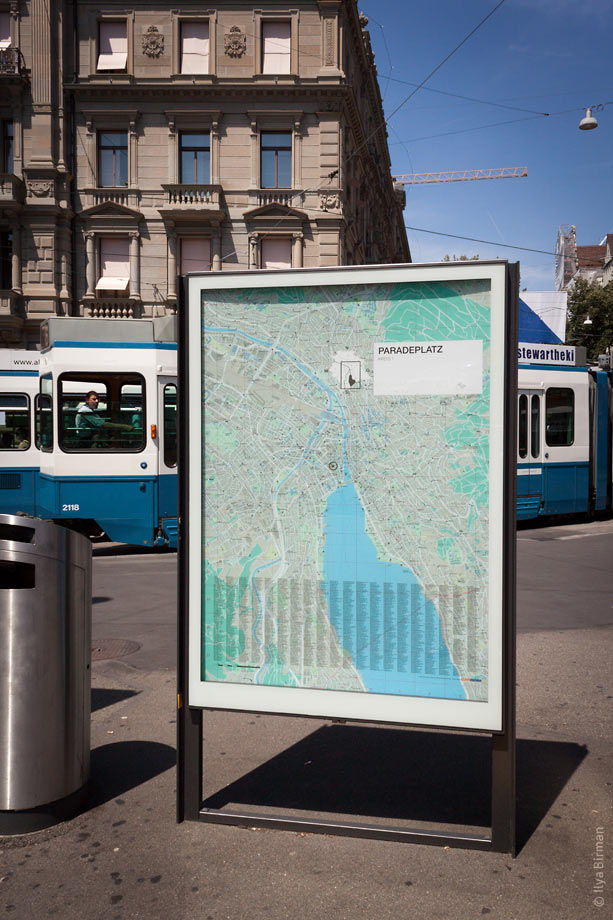 Old tram: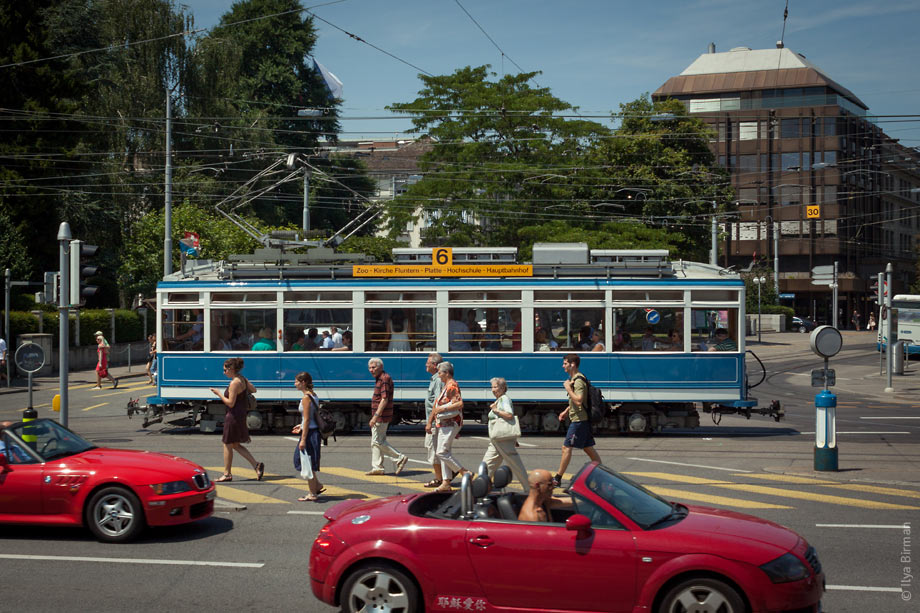 Modern tram: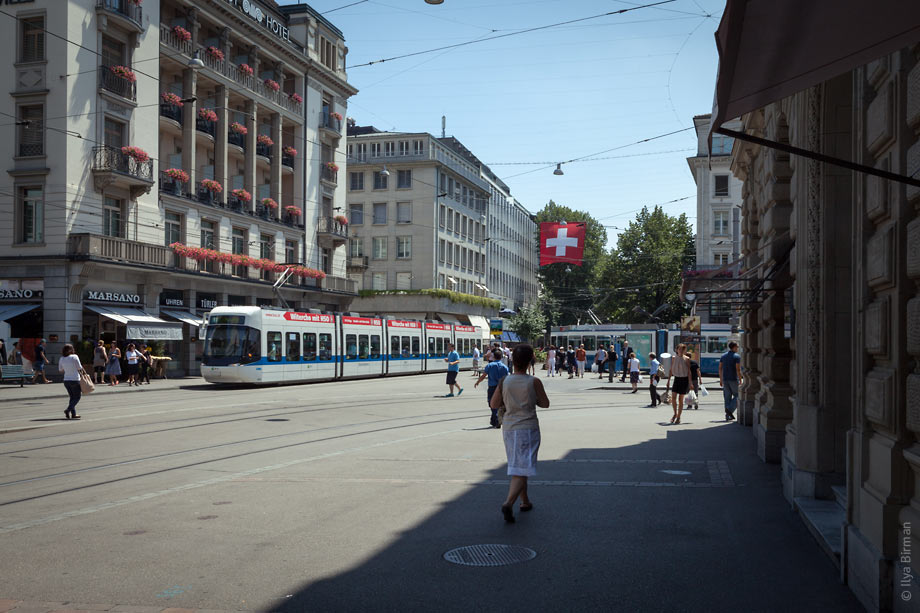 Tram stop: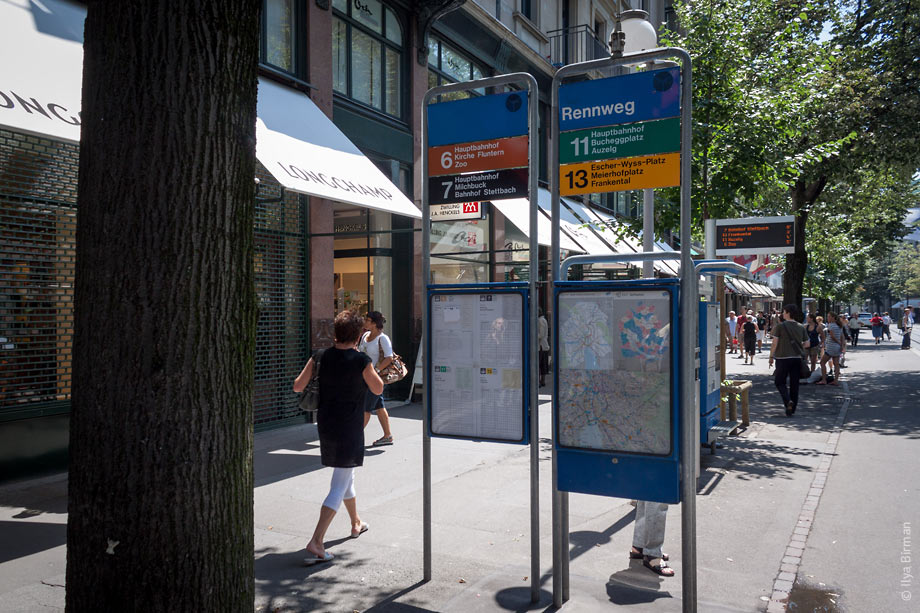 River bus stop: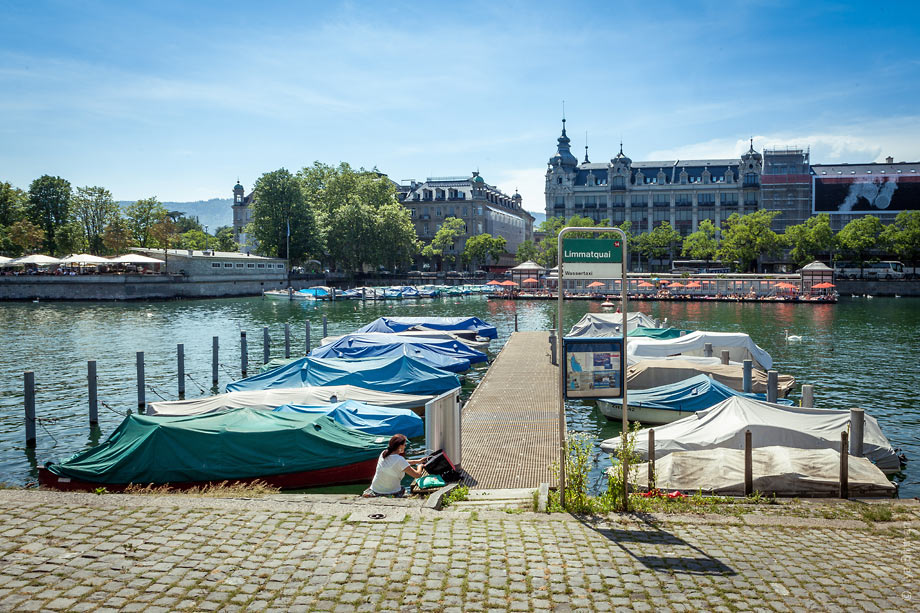 Hydrant sign: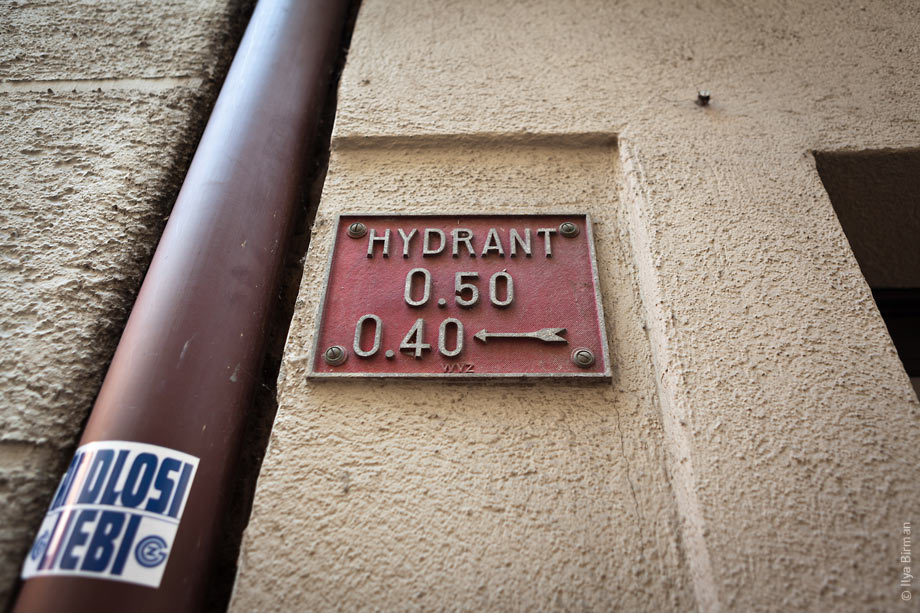 Hatch: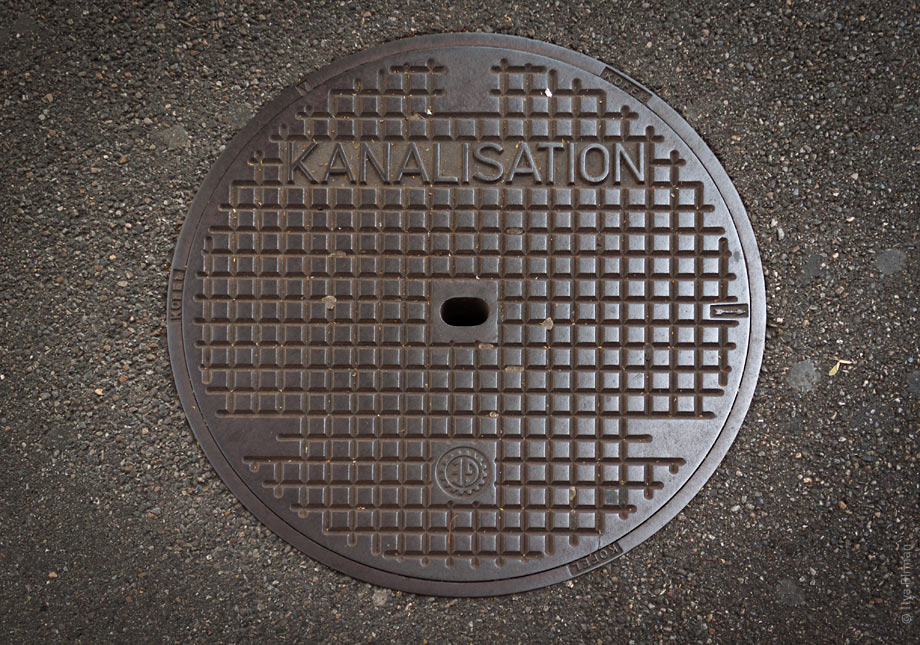 Triple prohibition: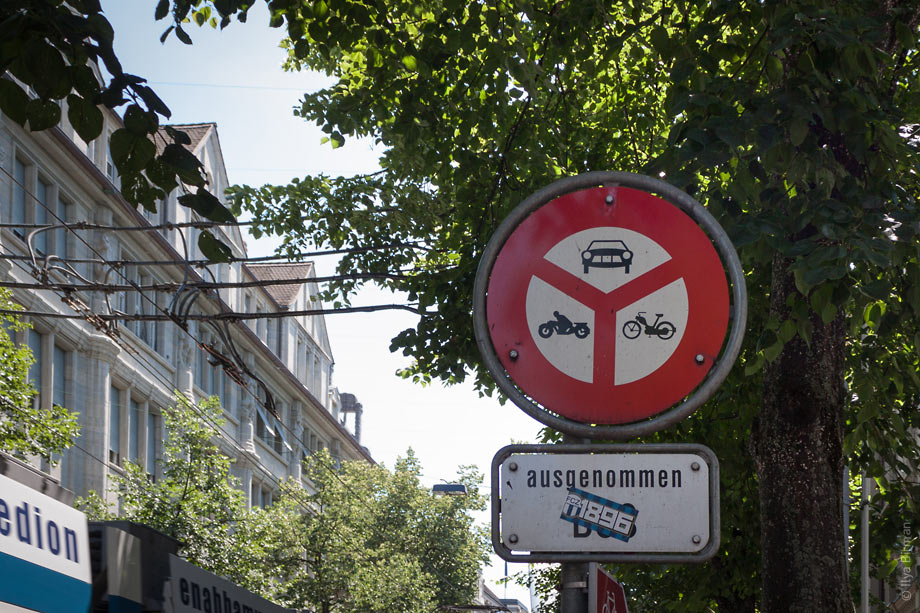 Two spirals, one for going down, one for going up, are connected only at the lowest level of this underground parking: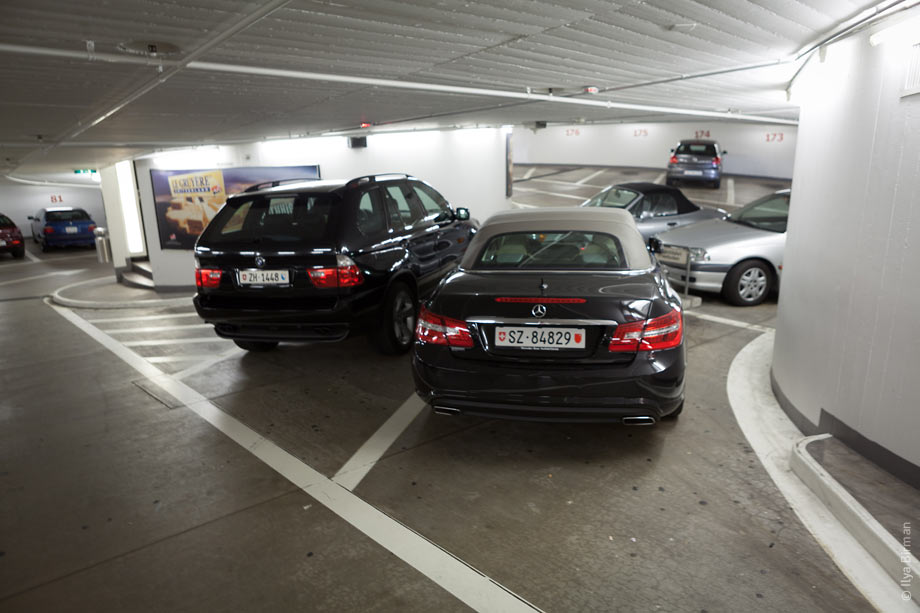 Look at the license plates! Zeros and nines are particularly good. Swiss coat of arms on the left, canton's coat of arms on the right: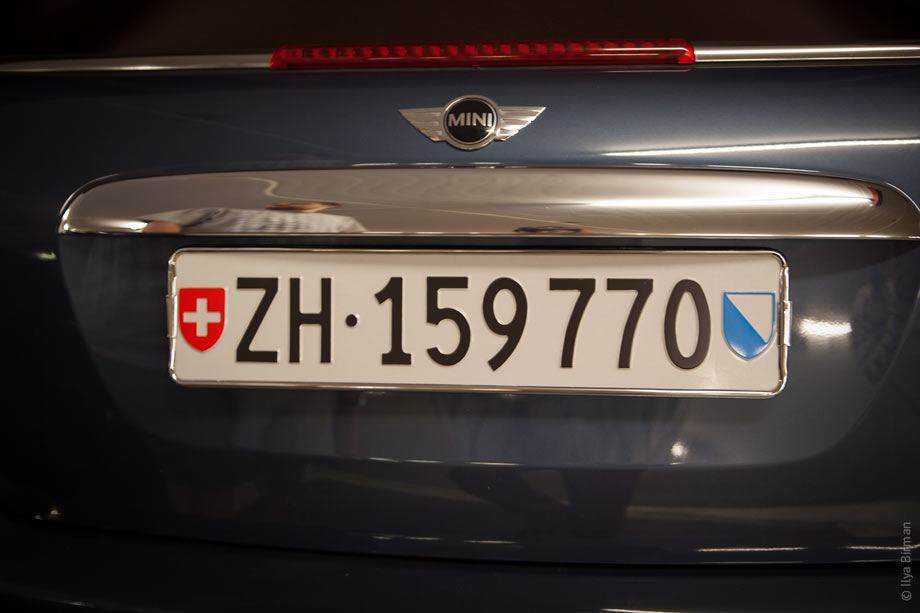 The front ones are smaller and without coats of arms: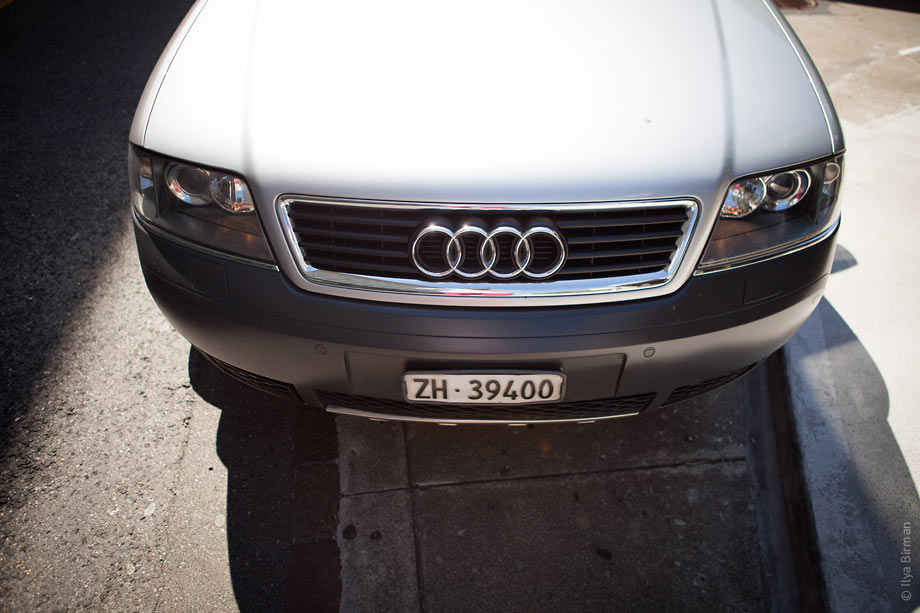 On a motorcycle: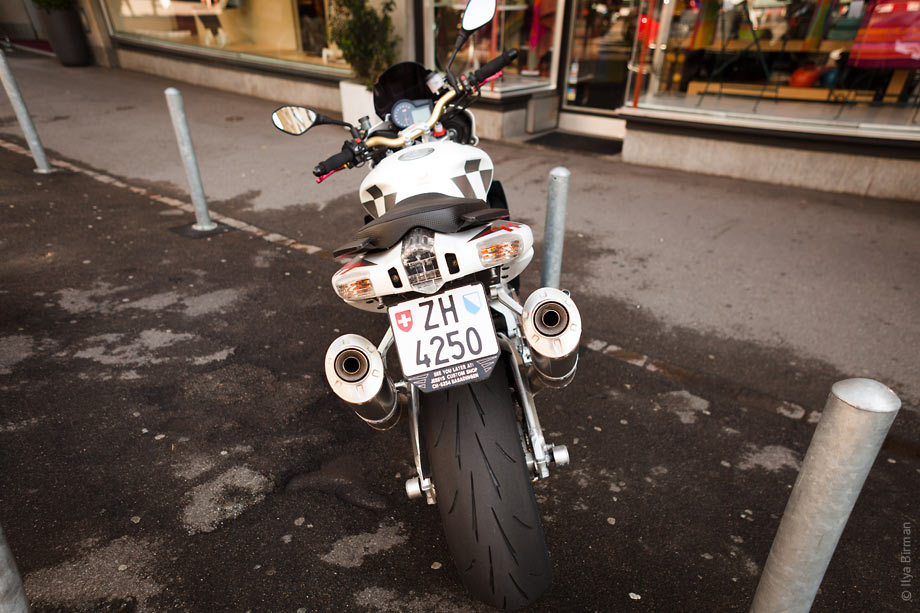 Trimming the bushes: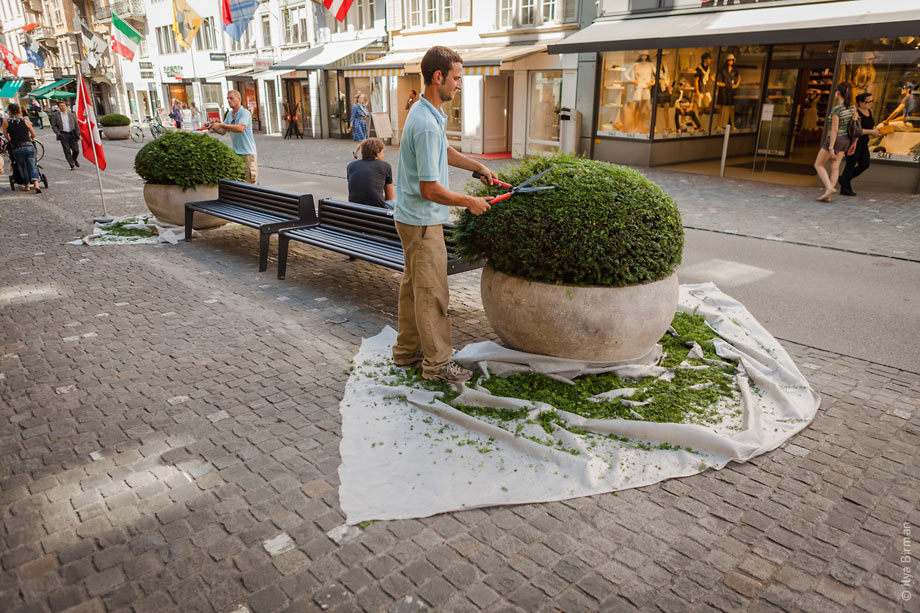 Anti-wind rings: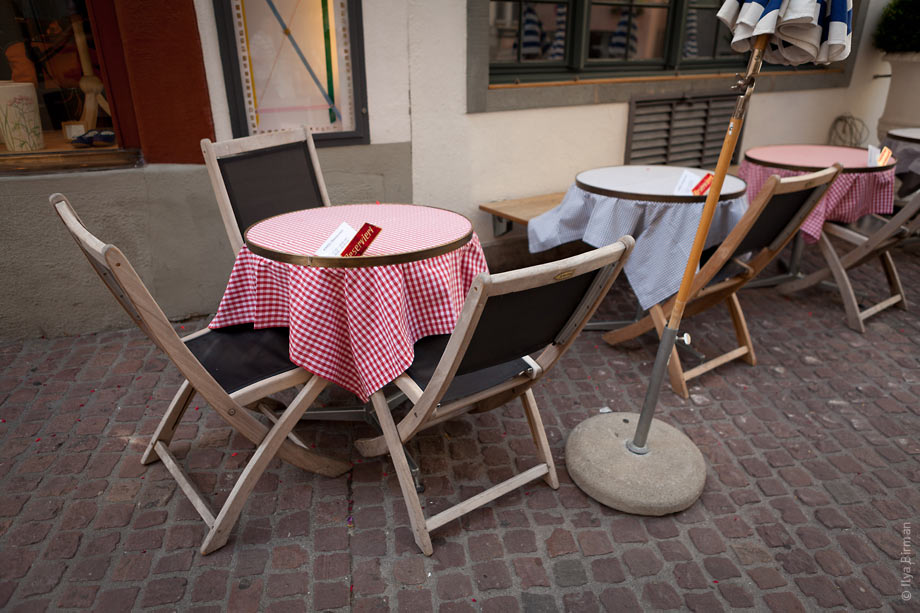 The water in the river is clean: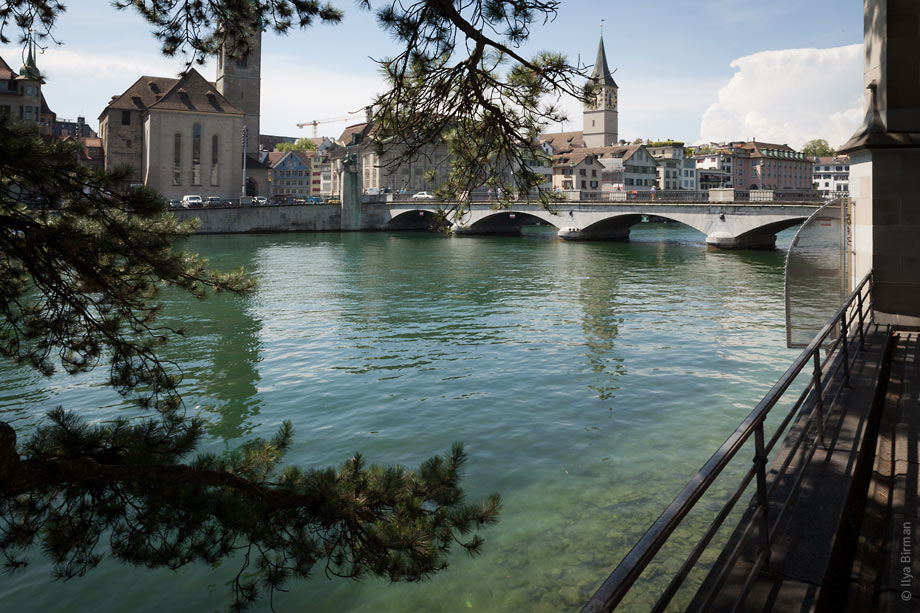 It was a hot day. Some were sunbathing in the city center: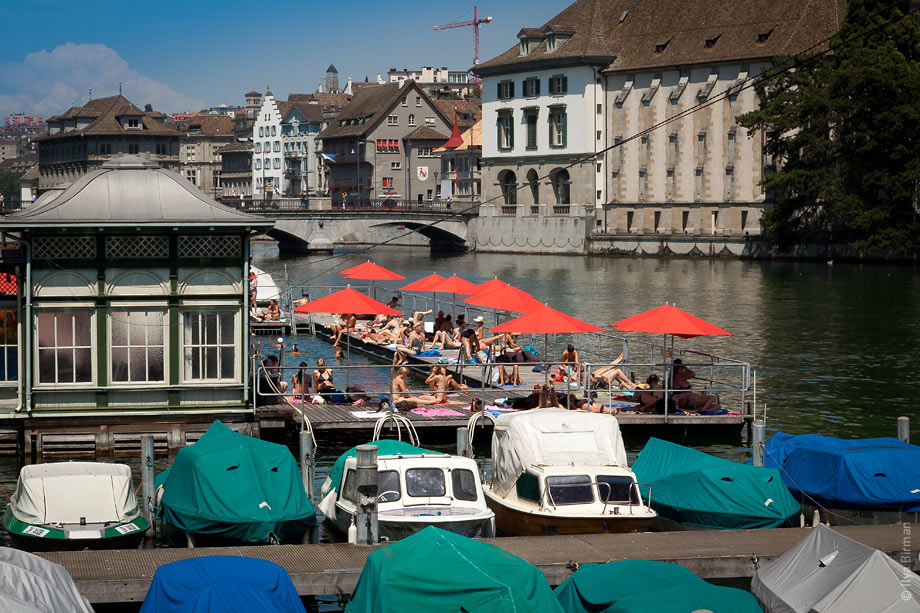 Others were freshening up with the drinking water: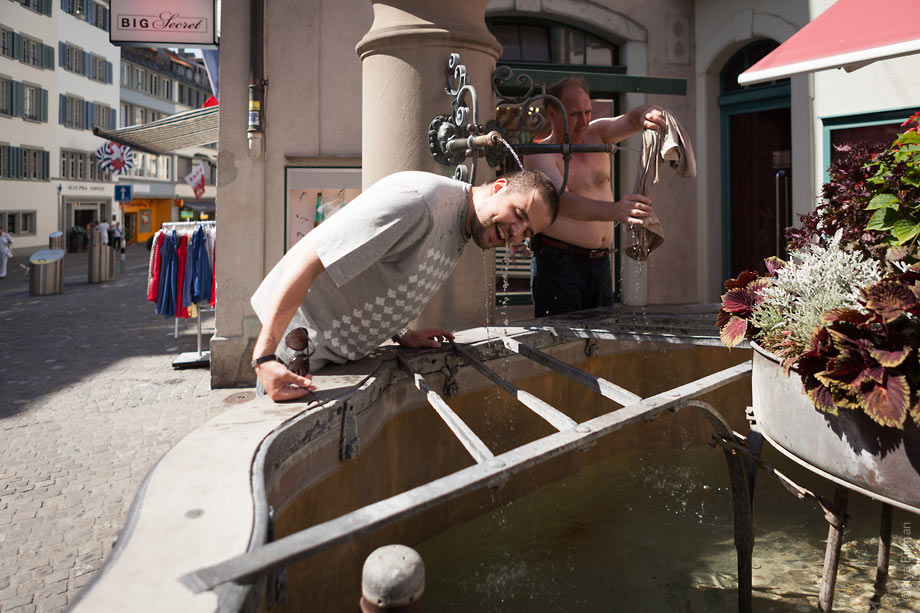 Beautiful!