Cannes
The reason to go to Cannes is to see the great fireworks.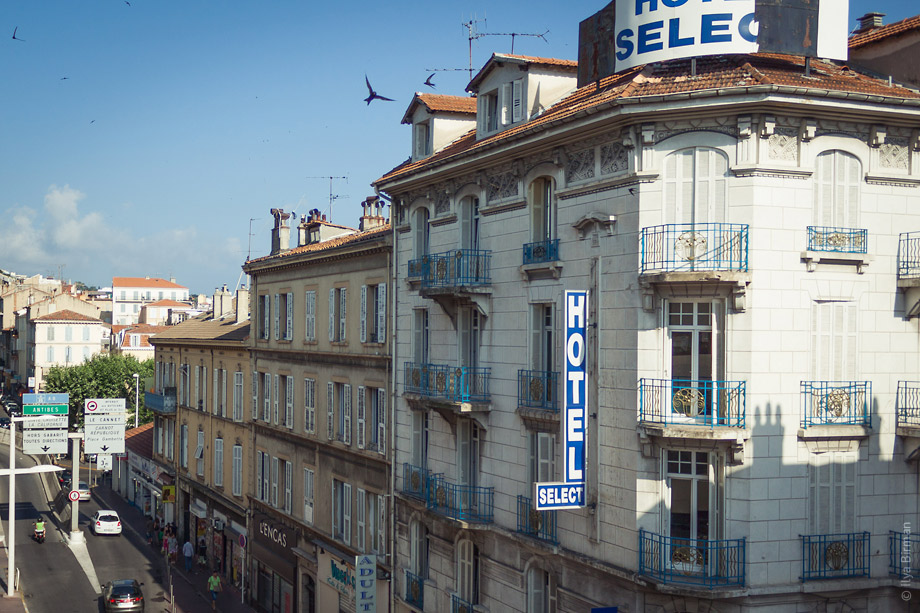 The biggest sunblind that I have ever seen: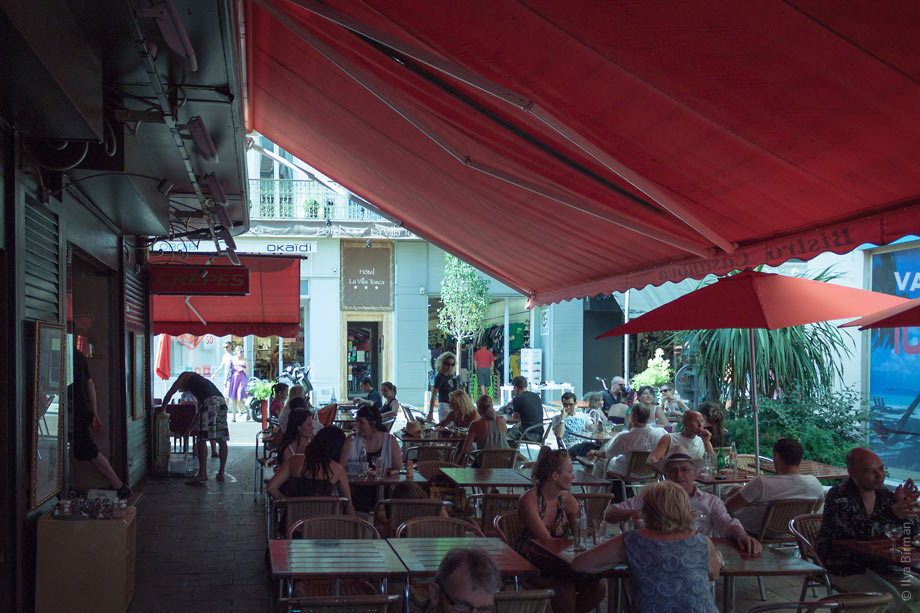 Nice convex signs: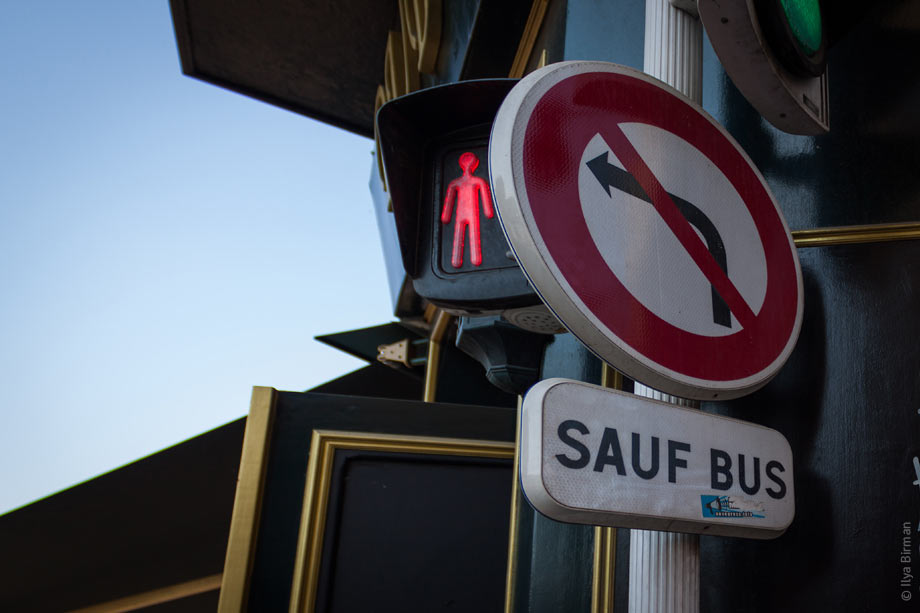 Beautiful: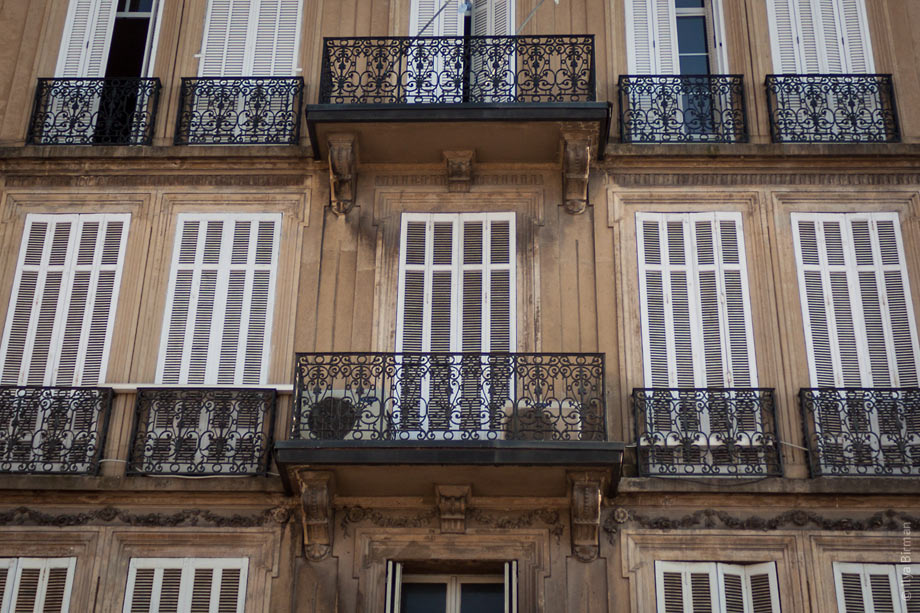 The guys jump over the volunteers: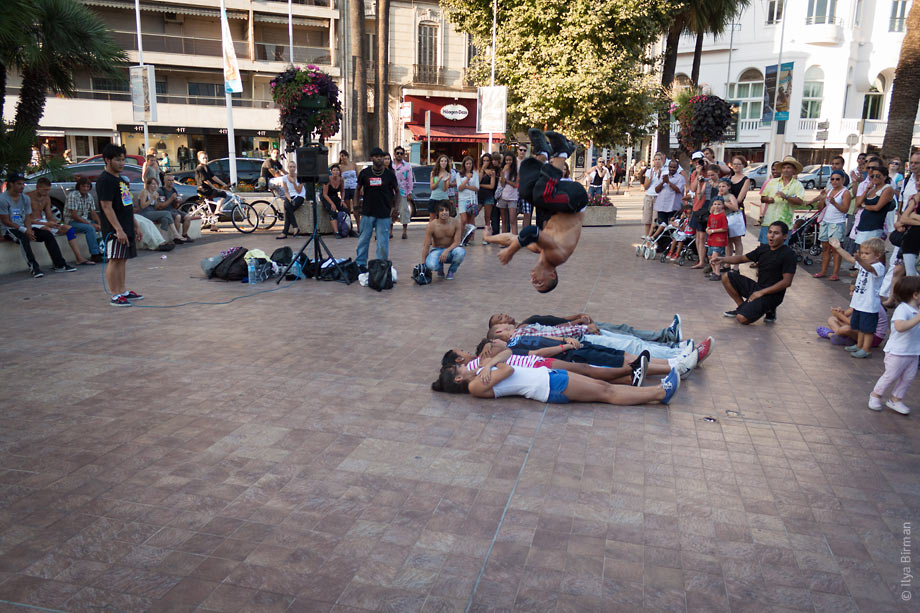 The fireworks will be launched from a barge far in the sea.
People start to reserve places on the shore with a good view: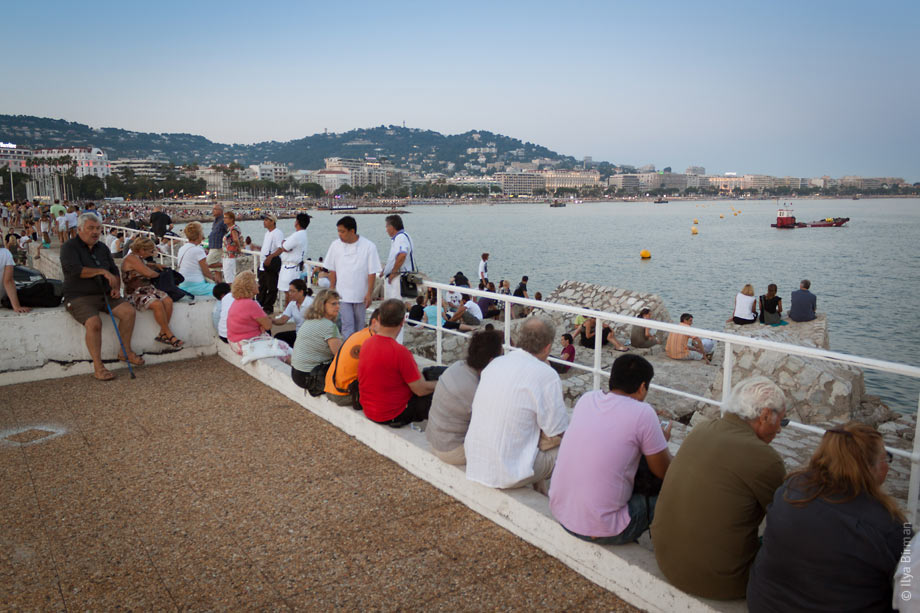 Some drive here, others boat: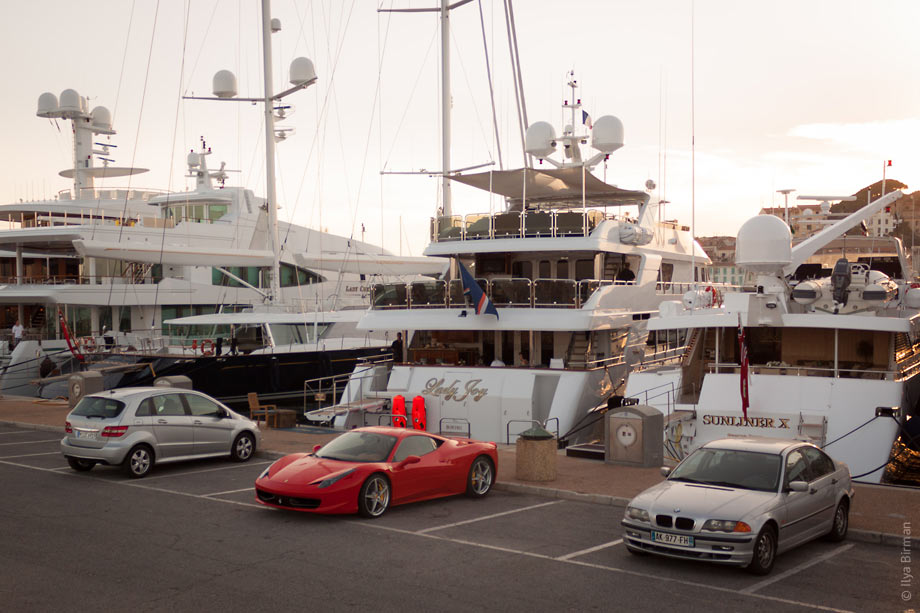 Guests on a boat take off their shoes: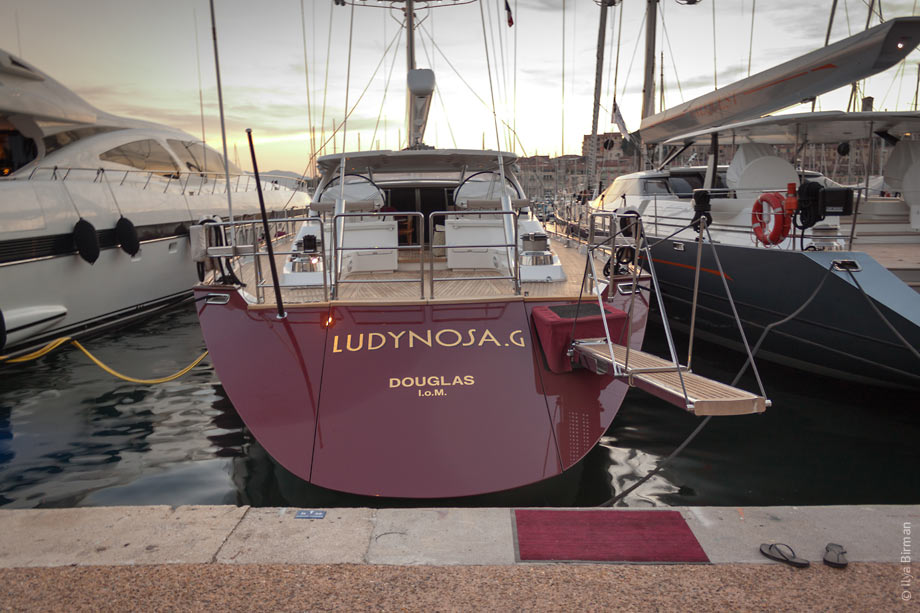 The fireworks were great, and all the boats hooted together afterwards.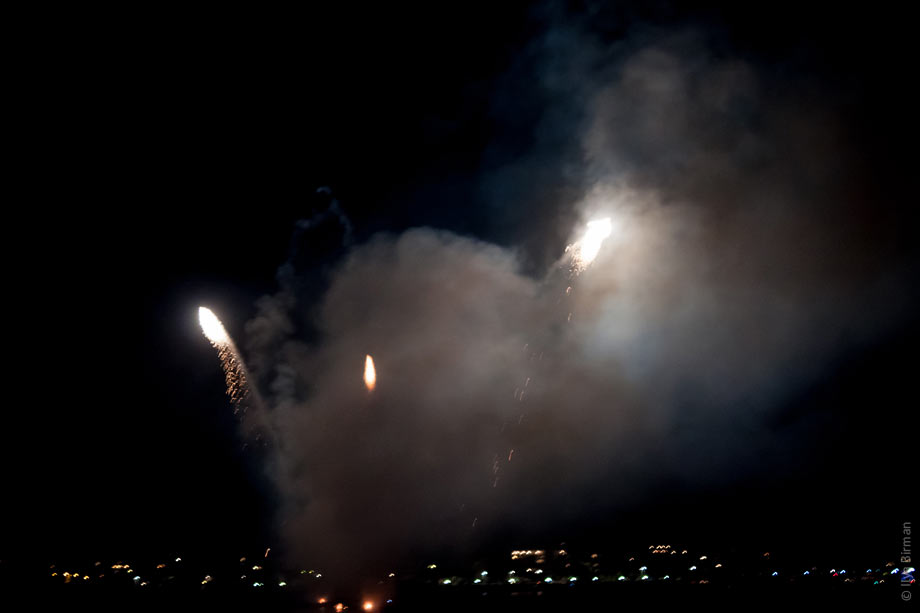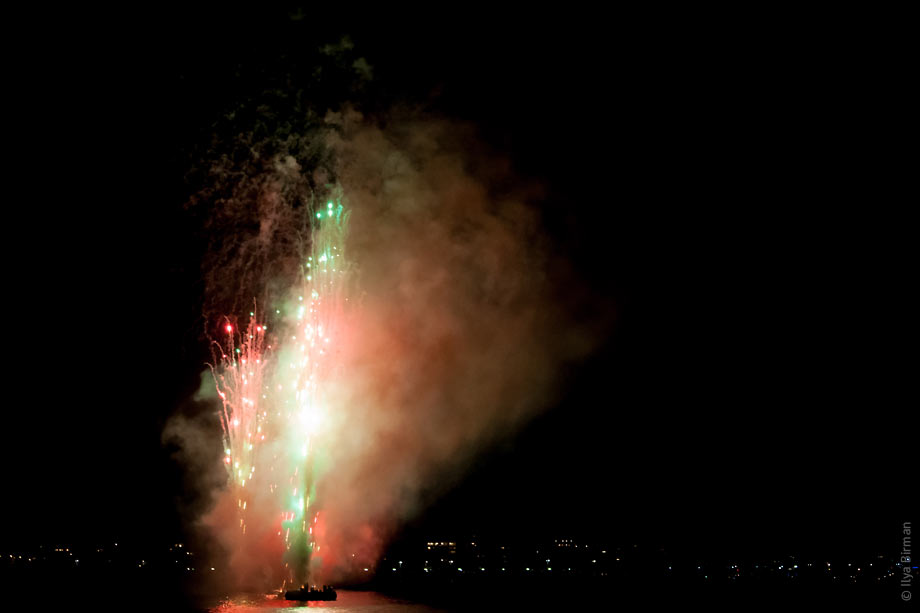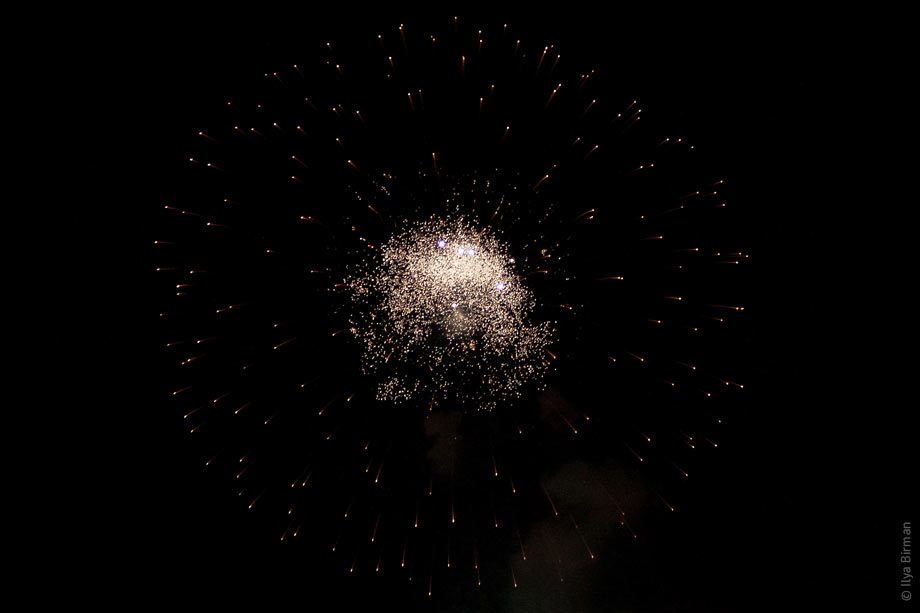 Then everybody went to cafés: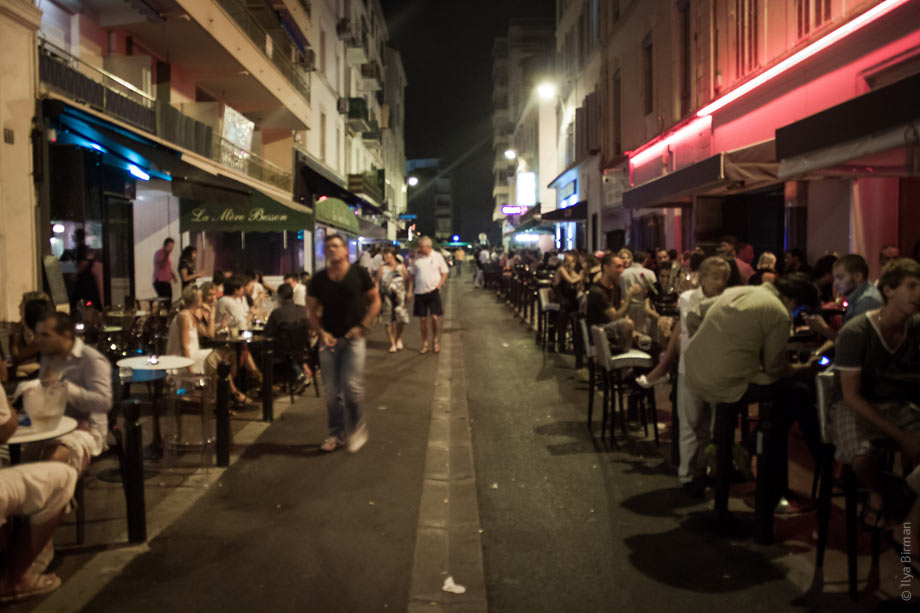 Palais des Festivals, where the famous film festival is held, is ugly as hell: