Derbent bus map
We made a bus map for Derbent, Russia, to reflect the first stage of the public transport reform: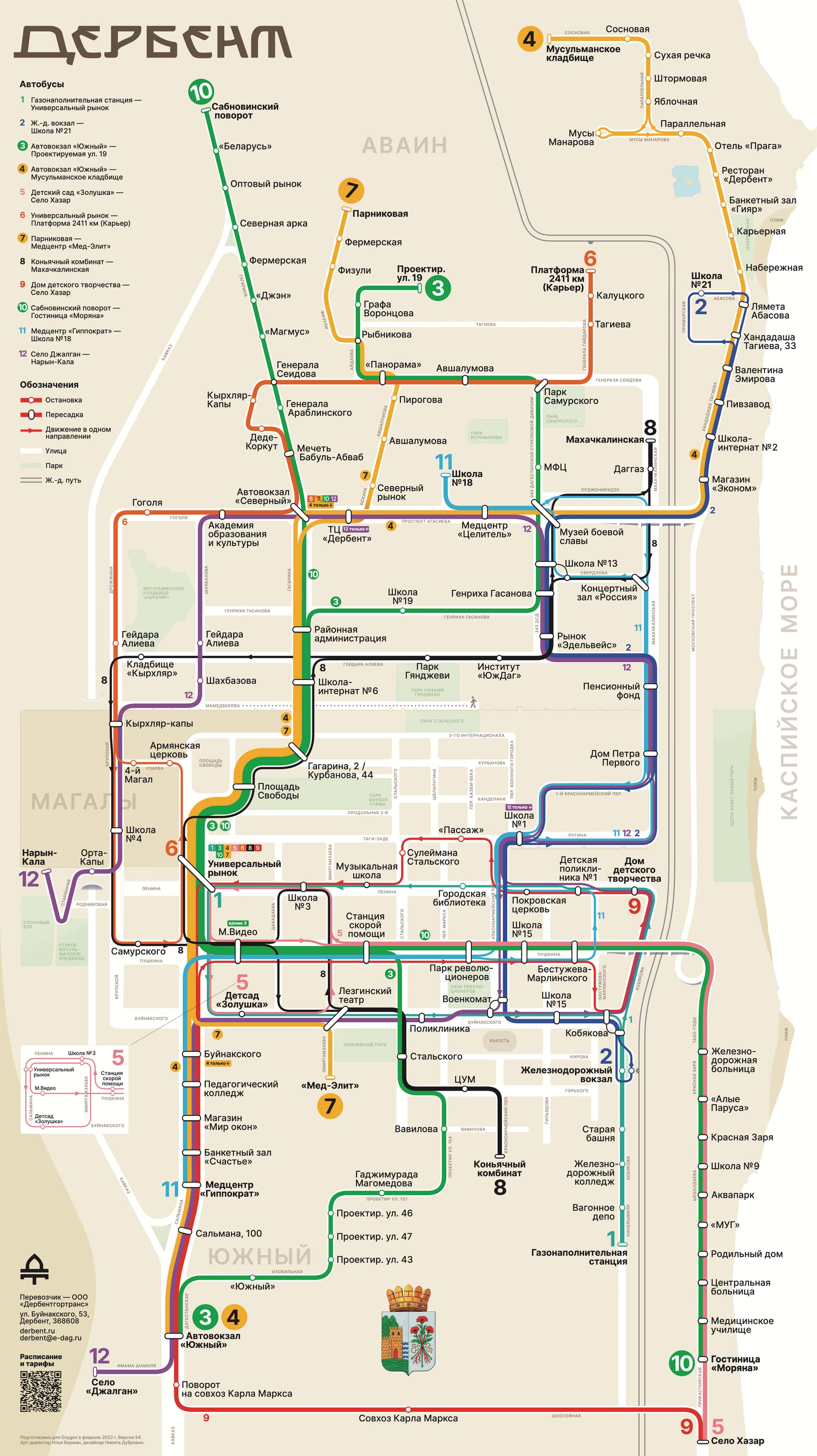 Some of the routes in the city are still old and confusing. For example, a bus can run through different streets or skip stops depending on the direction. On the map, we had to split the lines, add arrows, and sometimes artificially plot them so that they "bypass" a stop: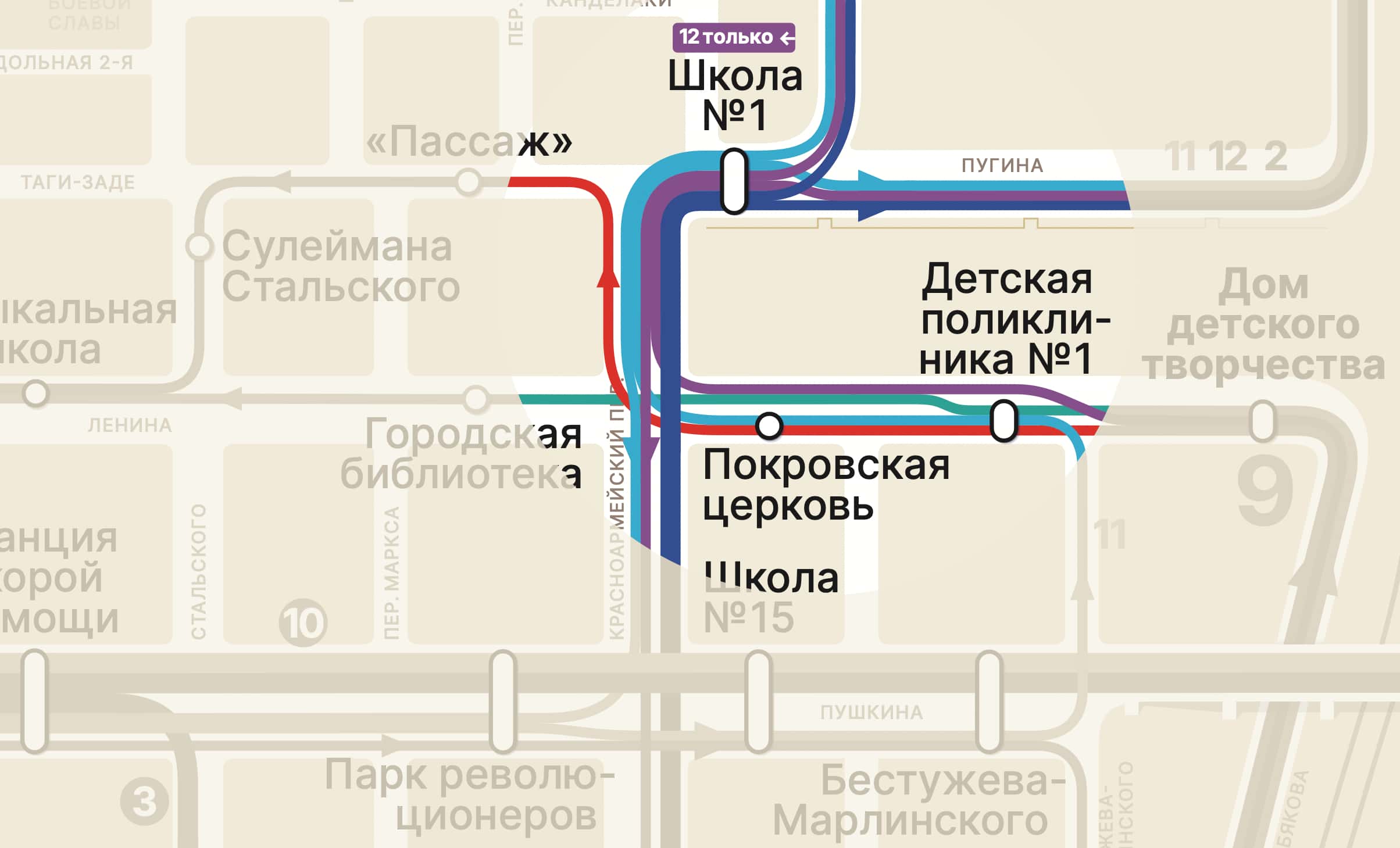 The most remarkable of the old routes is the fifth. It goes over the same street twice! We had to explain it in a separate diagram aside: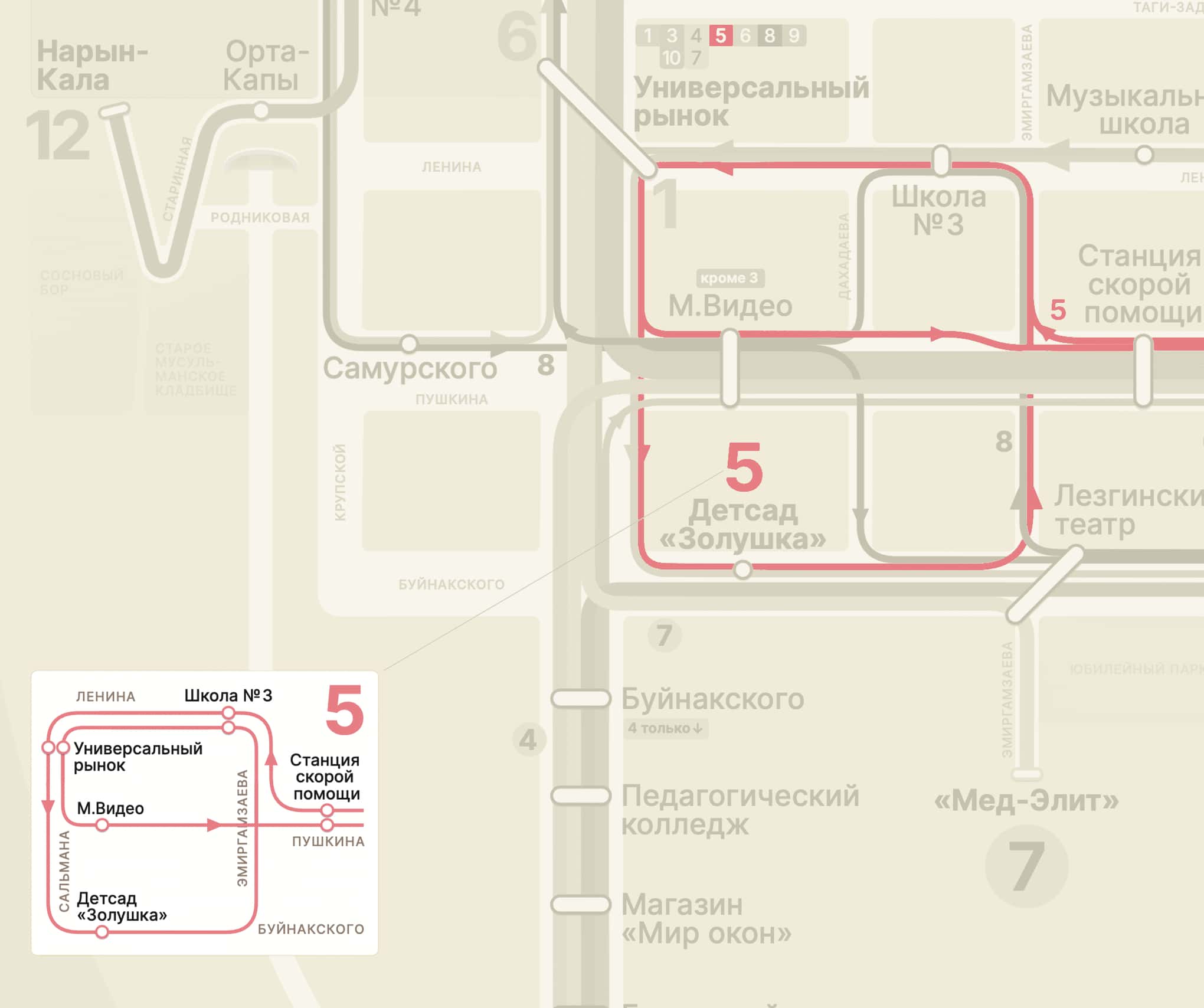 By 2027 the bus network will be completely renewed, but the first changes are already being implemented.
The new major routes are the 3, 4, 7, and 10. They look simpler, and they run more often: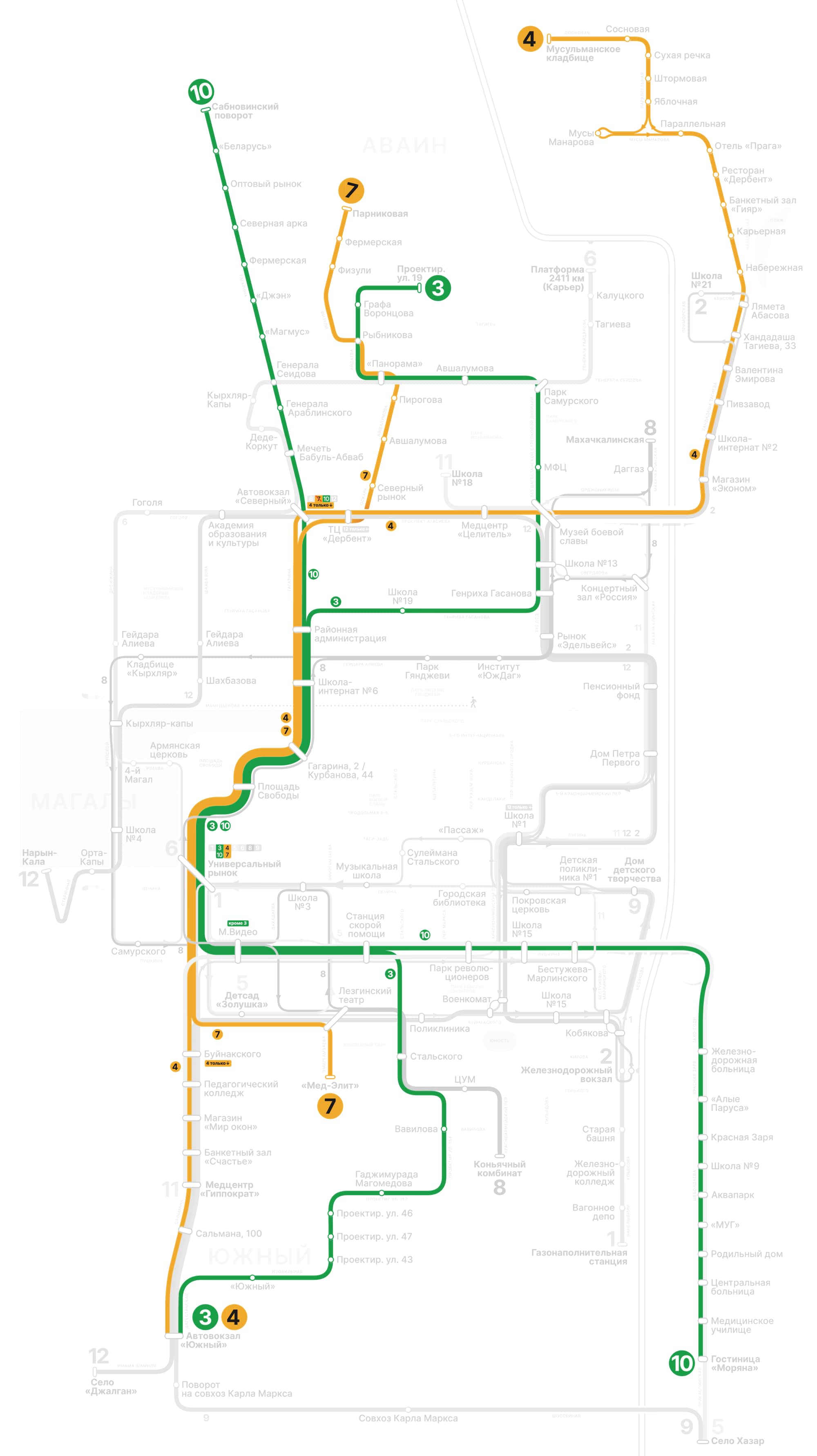 The relative simplicity of their paths allowed us to use only two colors and merge them into a thick bundle in the shared segment. Their thickness also shows their significance and creates the expectation of a better service.
The map also shows important landmarks: the main streets and neighborhoods, the two large bridges over the railroad, the wall, and the sea.

Ilya Birman
Art director


Nikita Dubrovin
Designer

City branding by Oxygen.