Over the past few years, the Moscow Metro has grown significantly. In the coming years, it will to grow even bigger. The new version of the map incorporates changes and plans until 2030: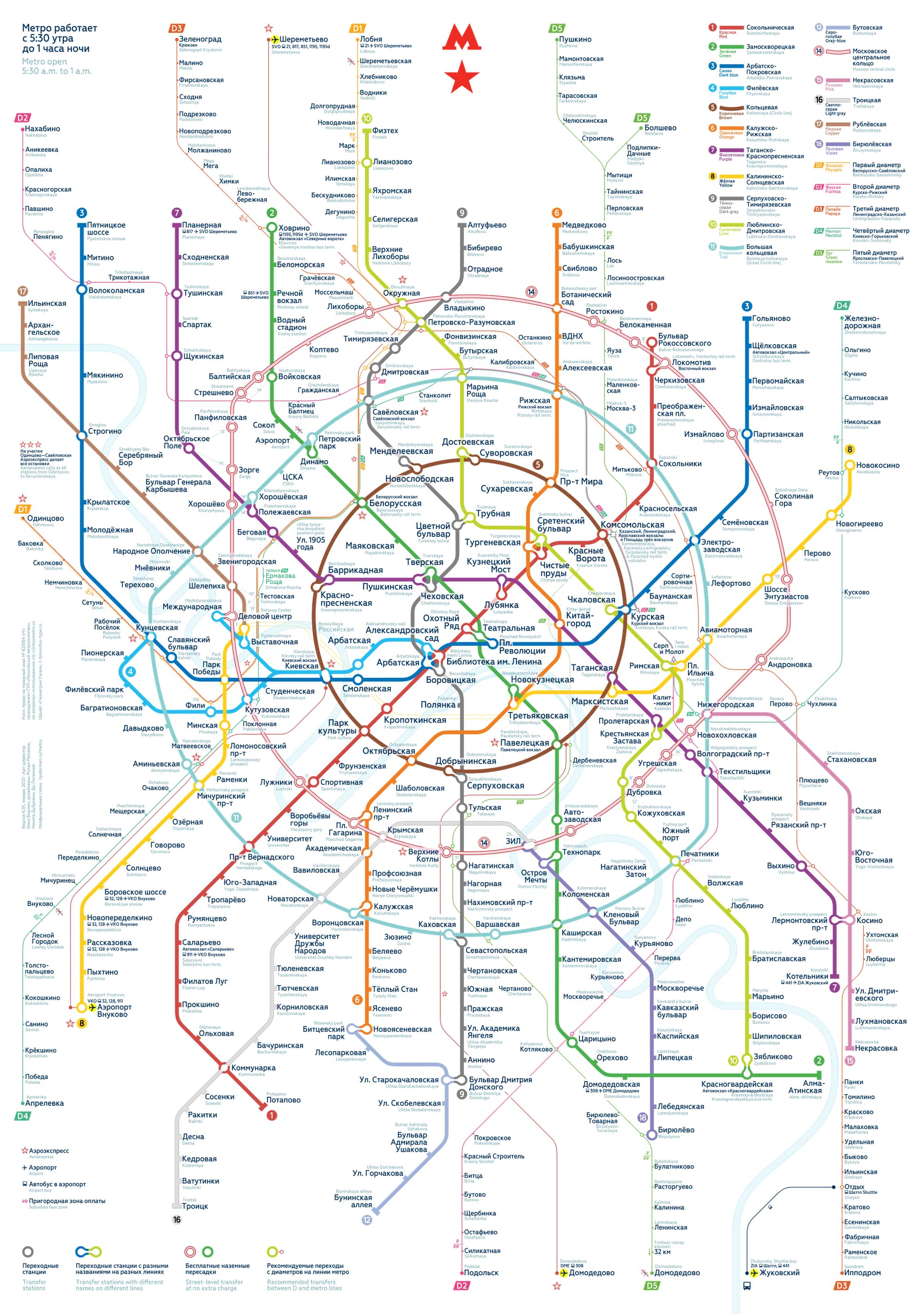 In the center, the stage has been set for the future linking of the lines 8 and D5: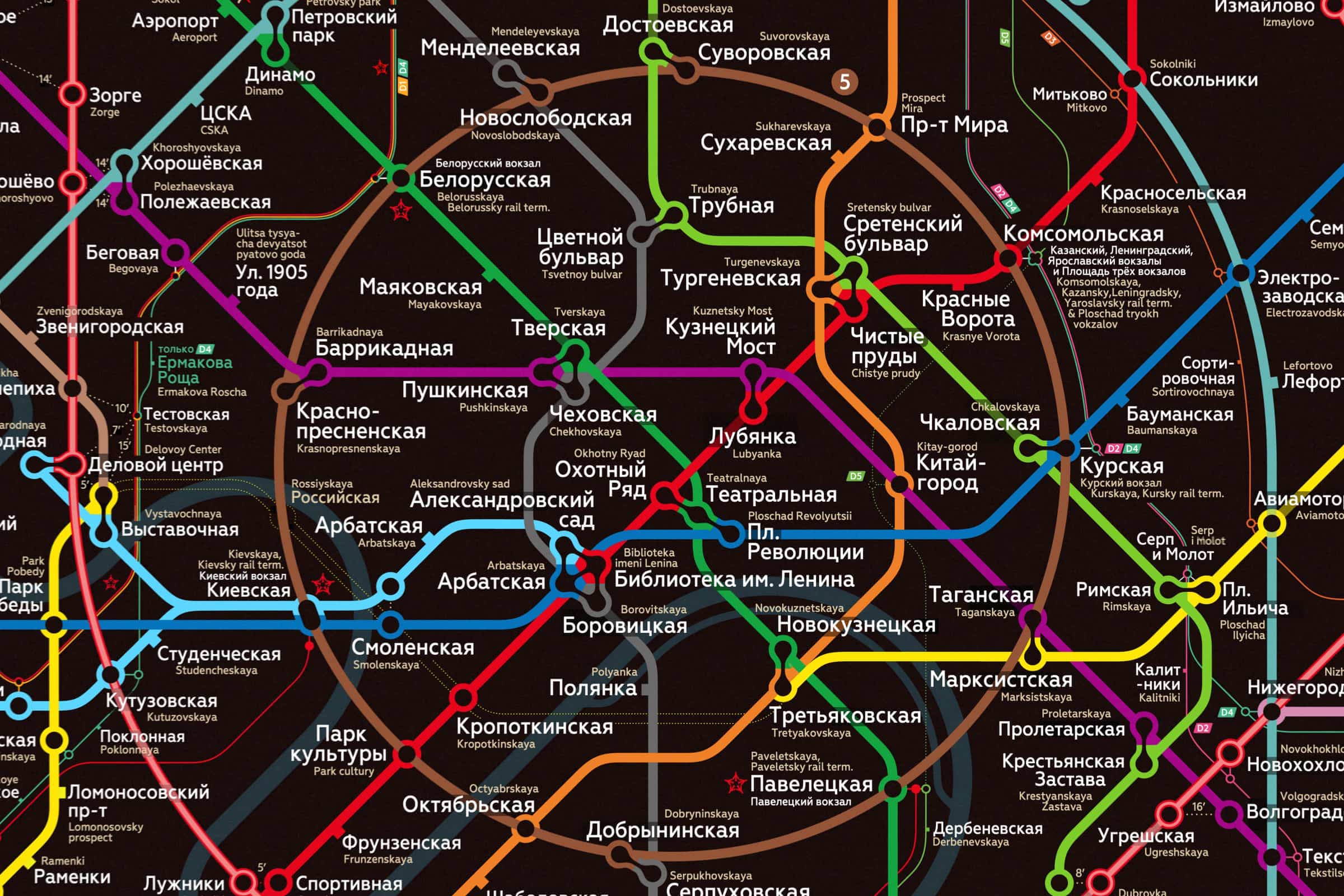 Despite the monumental changes, the map retains its signature radial-circular geometry and is instantly identifiable as a Moscow map: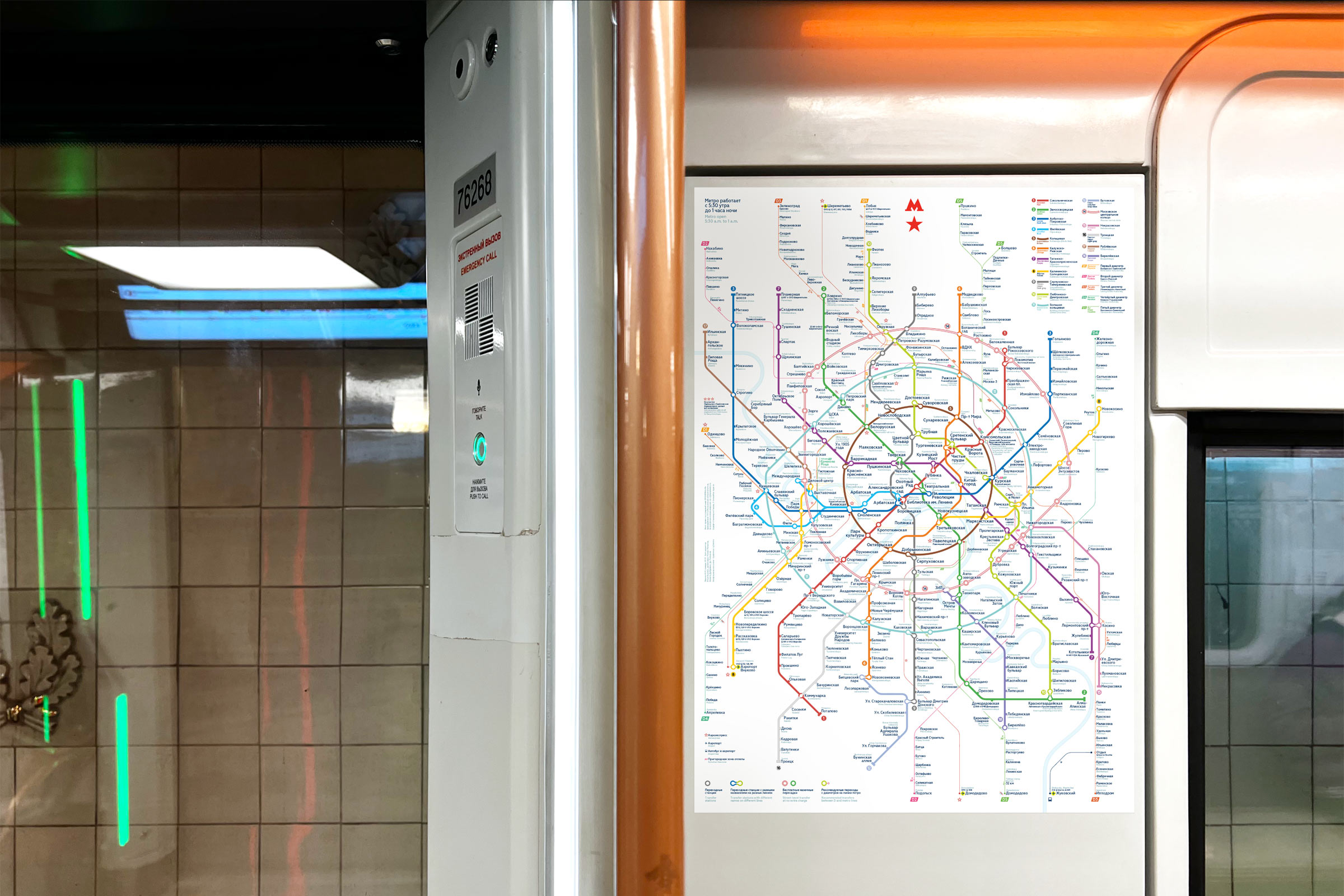 Diameters
Diameters are the new high-frequency commuter trains integrated into the Metro network. The official map shows them as equal to the Metro thus greatly complicating the perception of the system. On our map, the diameters are shown in a separate visual layer. Thanks to their own graphic style, they stand out and don't blend in with the Metro: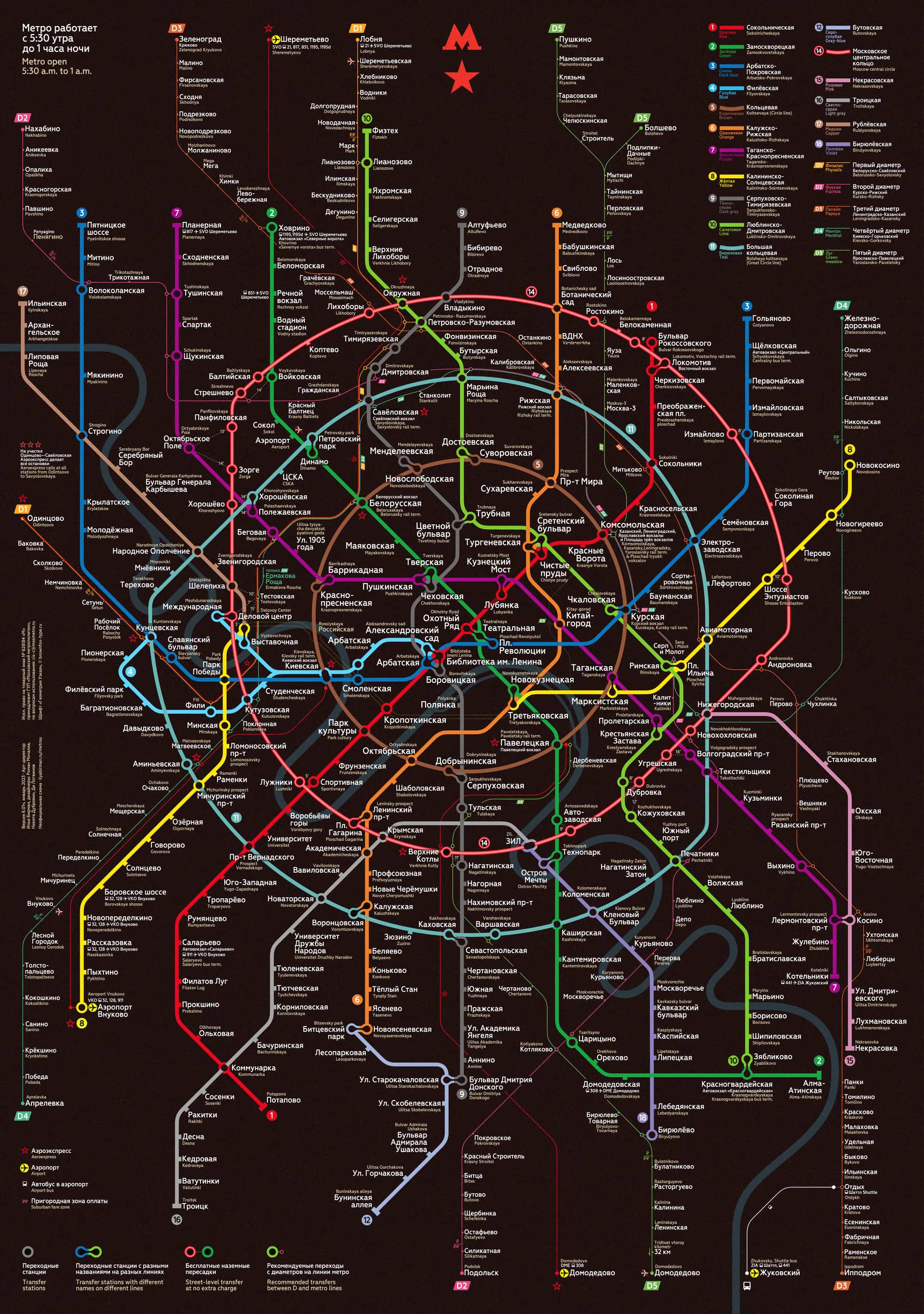 The lines of diameters are even allowed to have gaps in order not to get in the way. The eye easily follows the interrupted line: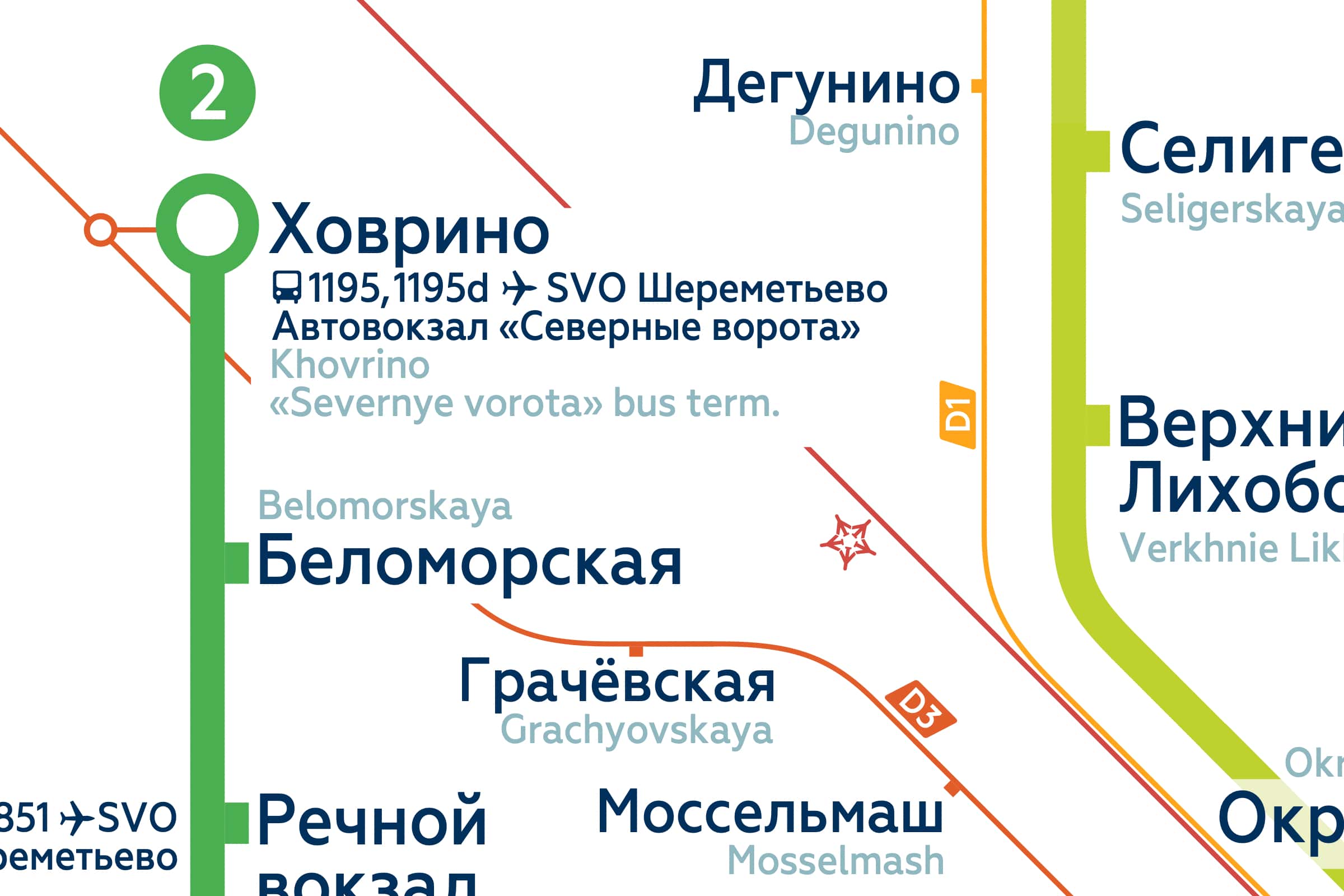 One of the difficulties with diameters is the display of Komsomolskaya Square, informally known as "The Square of Three Rail Terminals". Two metro lines and three diameters intersect here. You need to label the three rail terminals themselves and the separate station "Square of Three Rail Terminals" (renamed from "Kalanchovskaya"). Attempts to honestly depict which of the diameters passes through which terminal or station turns this hub into a mess.
Passengers just need to know that trains pass through here, and then use the on-site signage to change trains: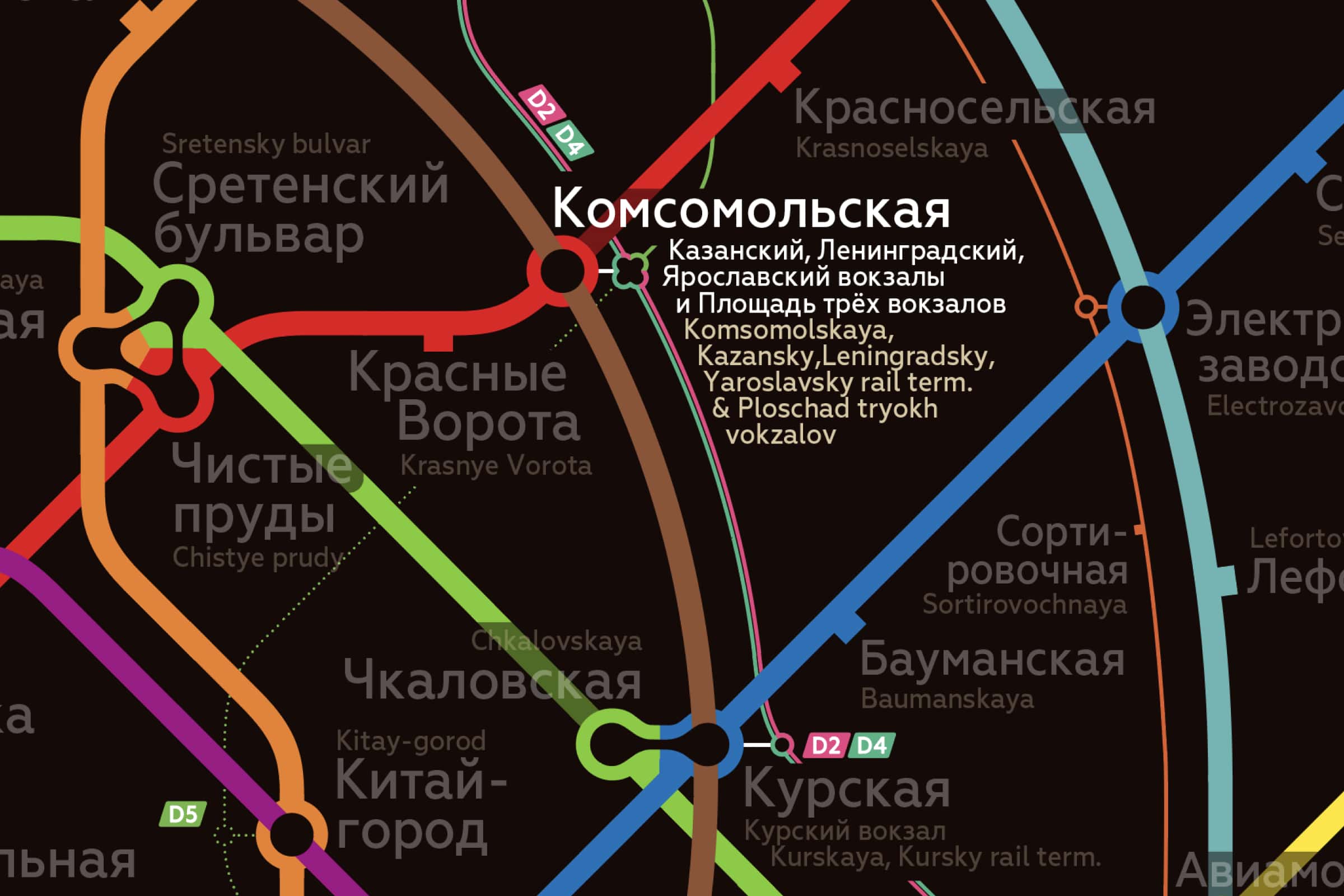 Another feature of the diameters is suburban fare zone. The modest designation ₽₽ is localized on the diameter lines and does not complicate the map as a whole: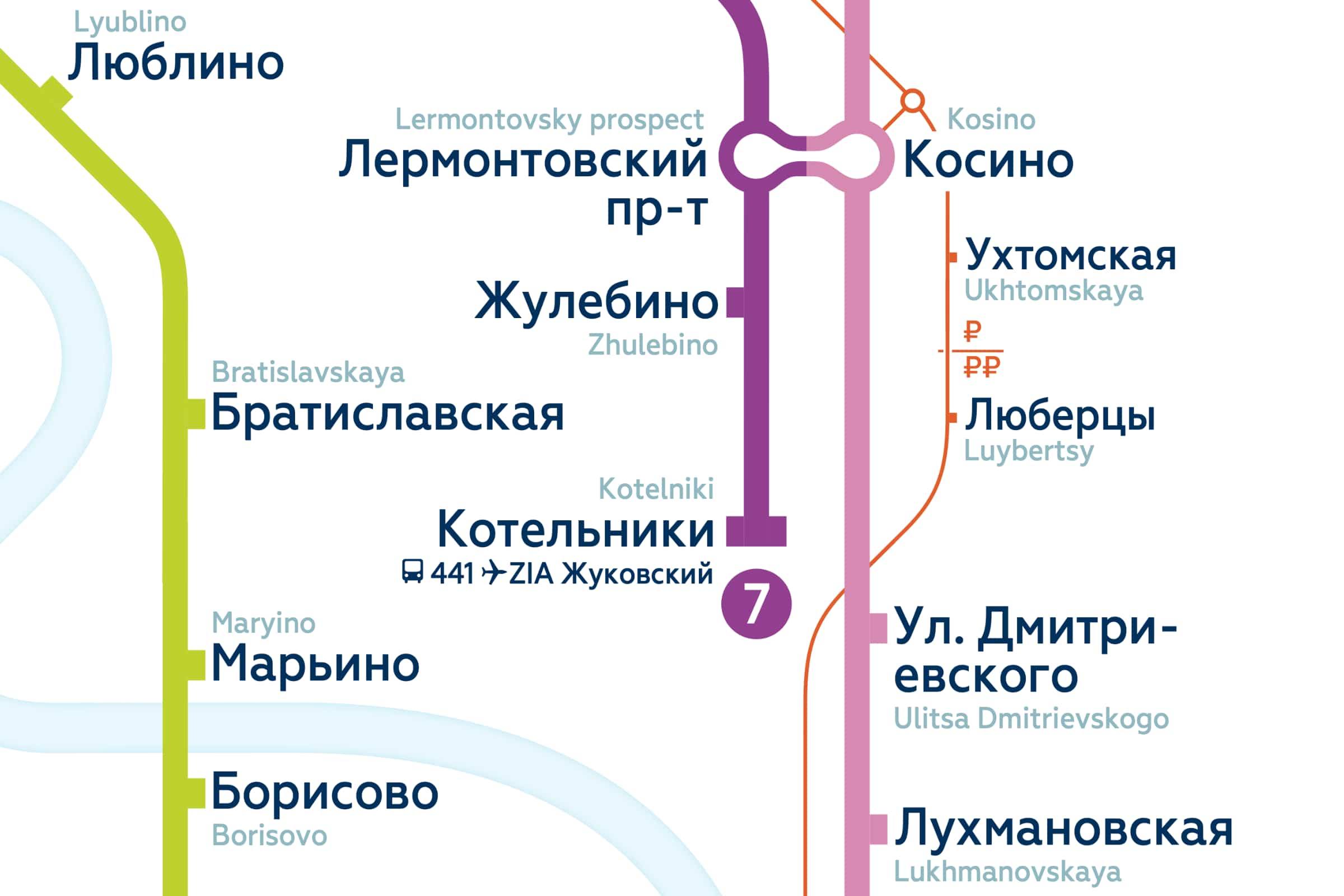 Come to us to get a map for your network.
Обновления в блоге
Сентябрь 2023: открытие D3, D4, отрезка Рассказовка — Внукова

Ilya Birman
Art director


Roman Mochalov
Designer


Nikita Dubrovin
Designer


Di Logvinov
Designer

The font is "Geometria Narrow" © Brownfox.