Austria
It all started in Vienna.
Then there was a road: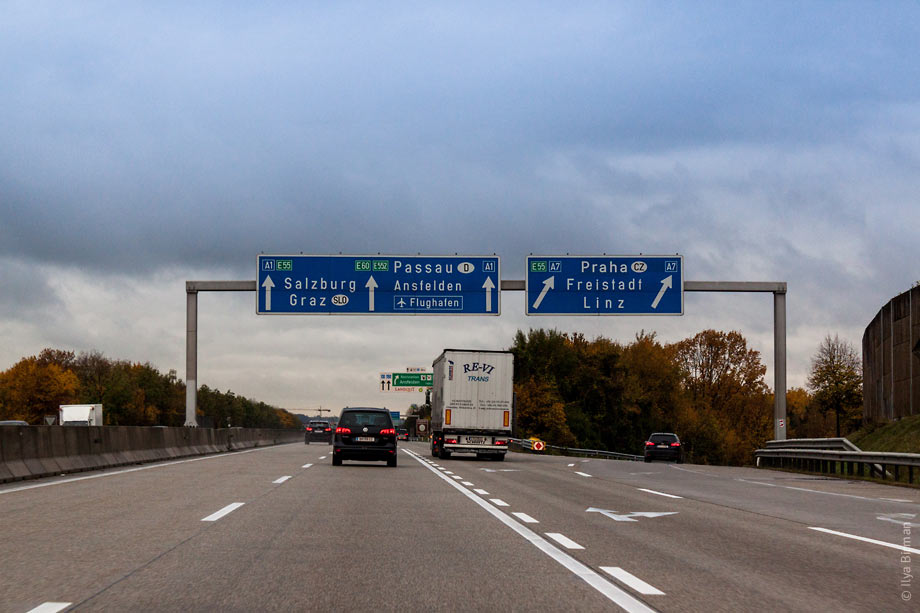 Highways are boring. In Austria, 3G and Apple Maps work reliably everywhere, so it is safe to take an alternative route.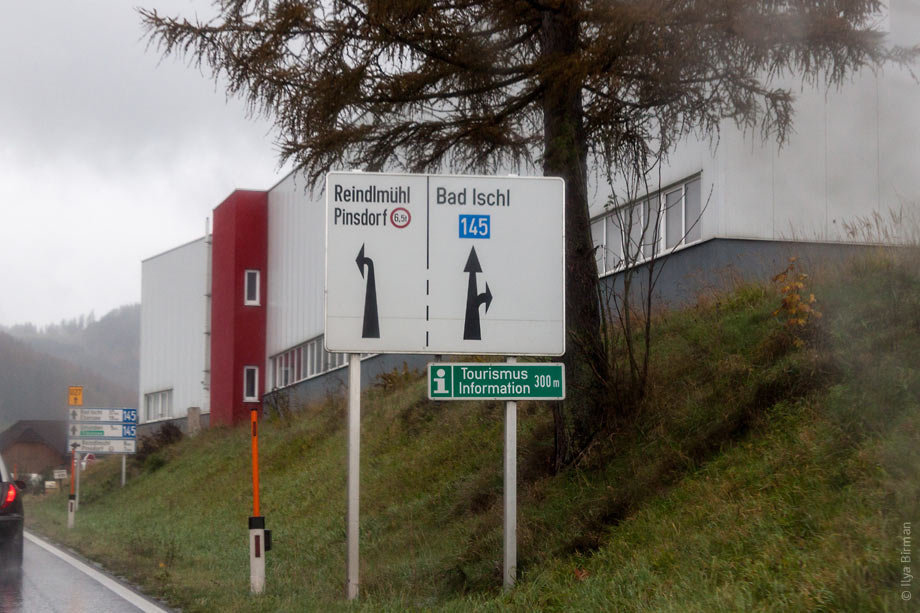 A nice place to get out of the car for a couple of minutes: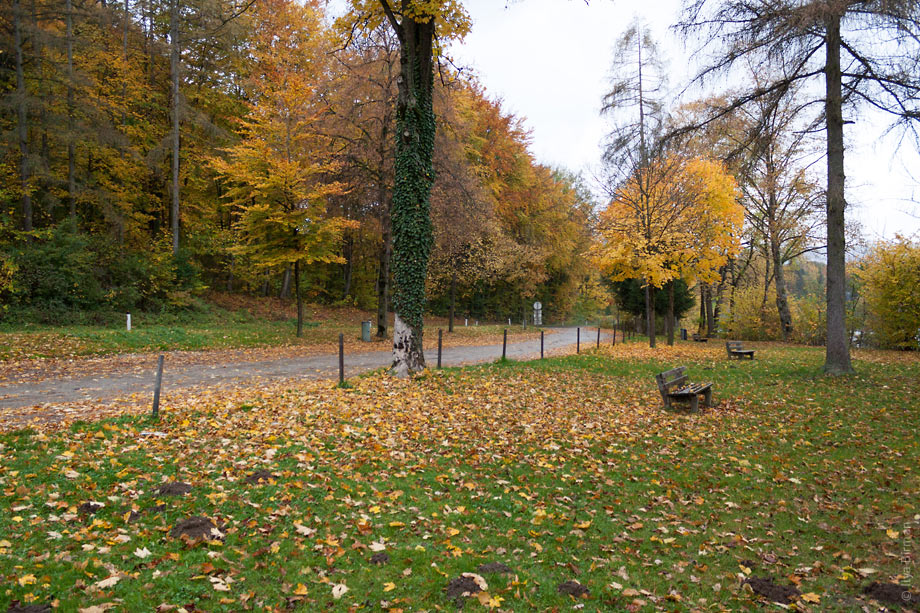 Color of the tree: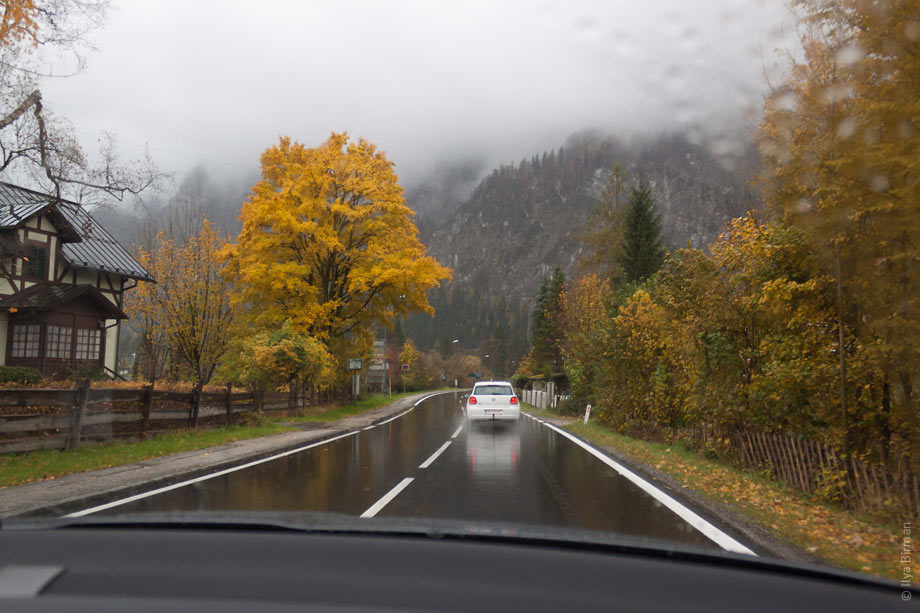 A tunnel: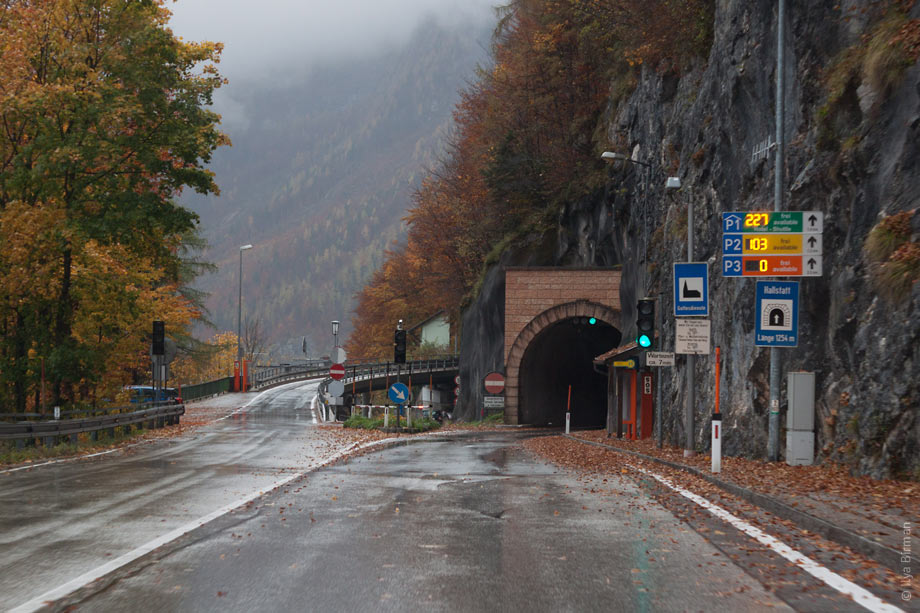 Next stops: Hallstatt and Salzburg.
Then there was a road back: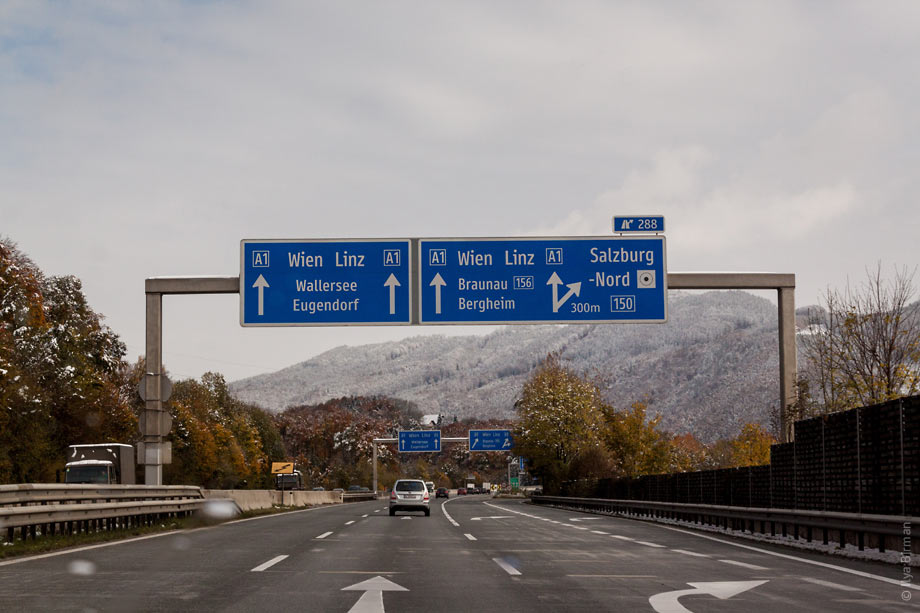 Temporary lane markings on a border: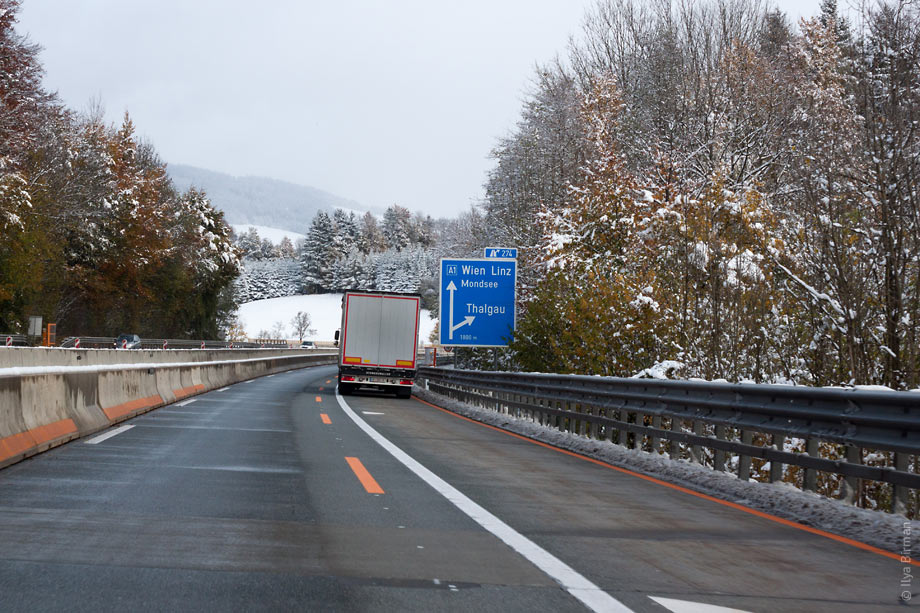 Time to leave the highway: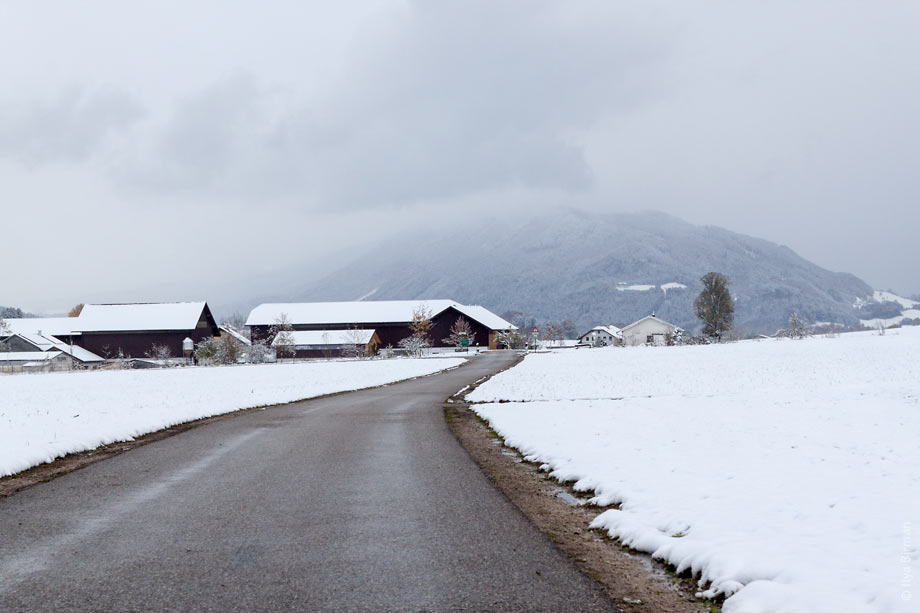 Little villages: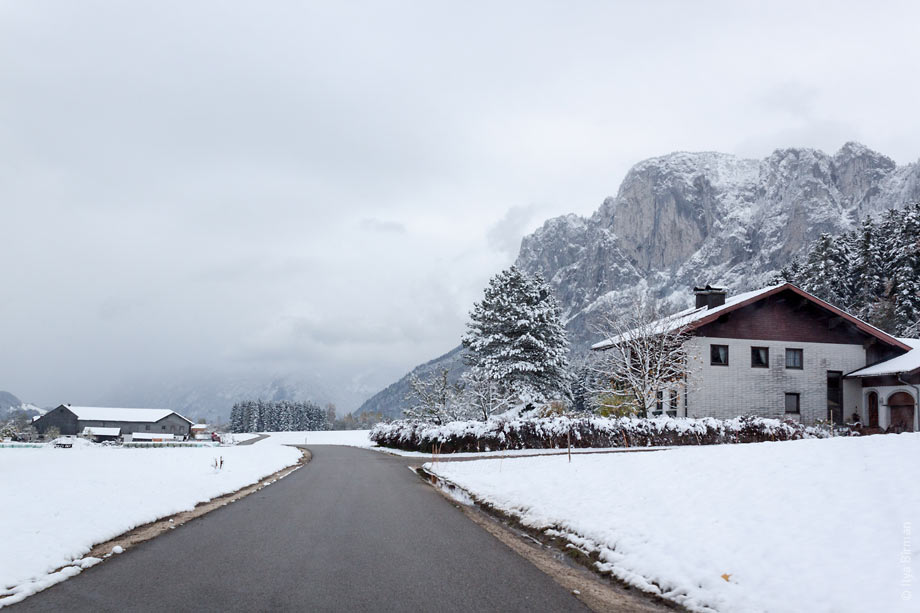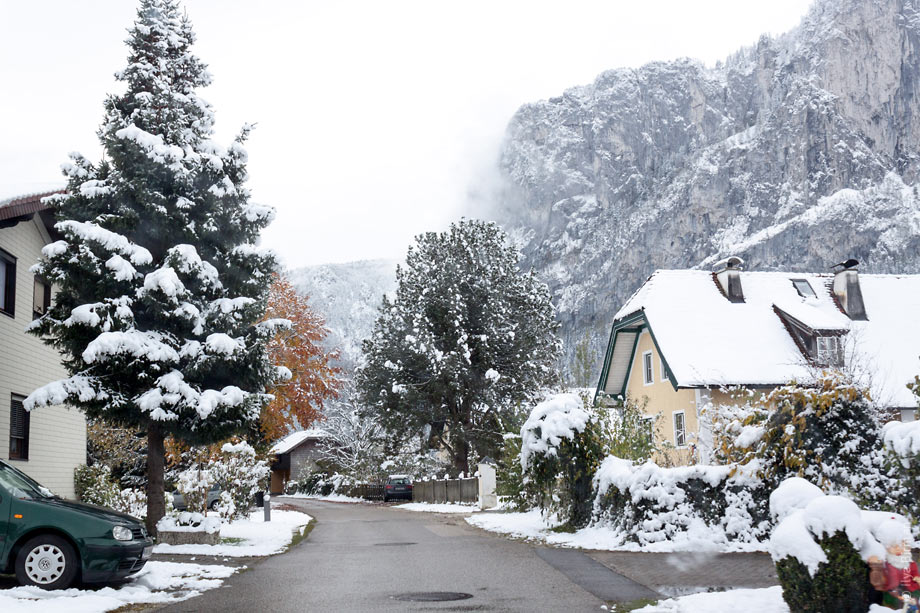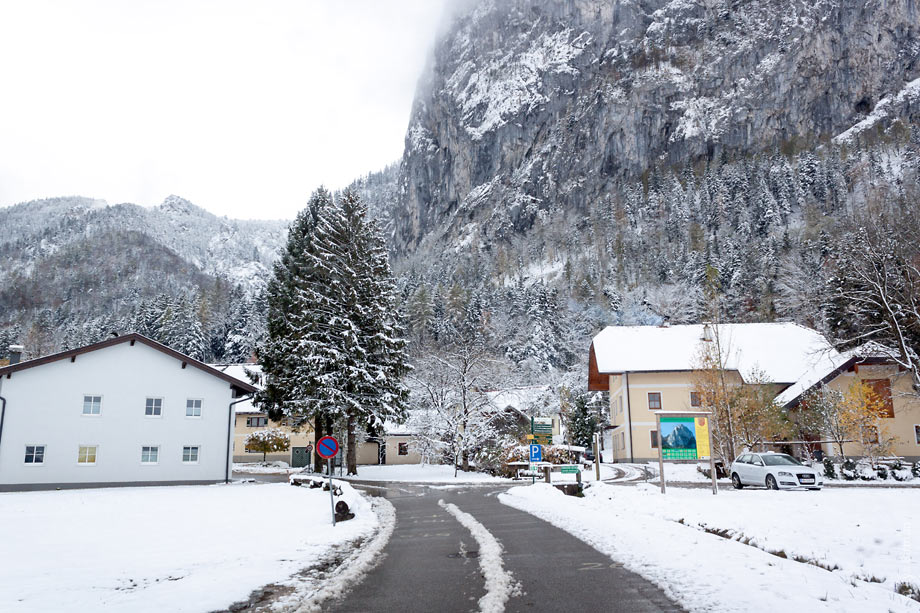 A lake: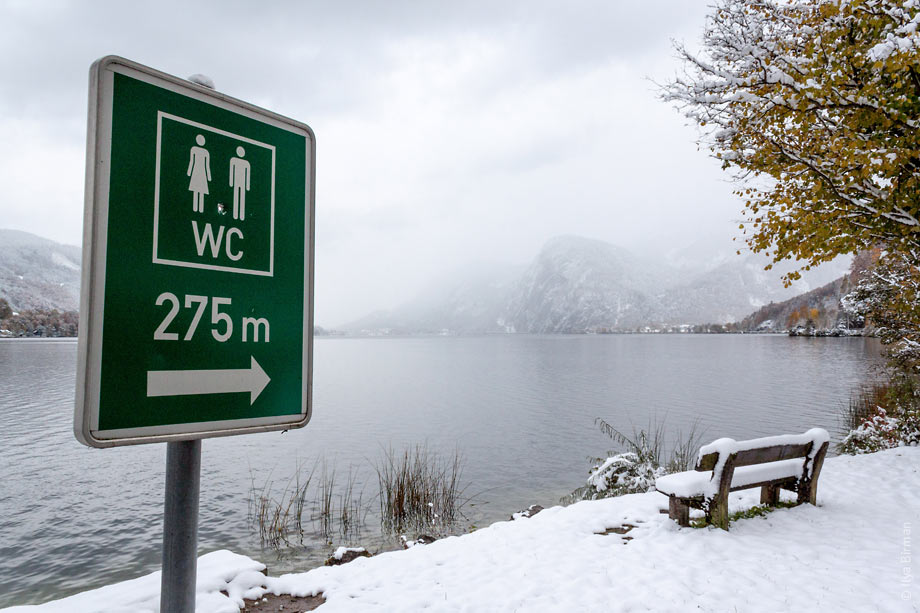 A sign: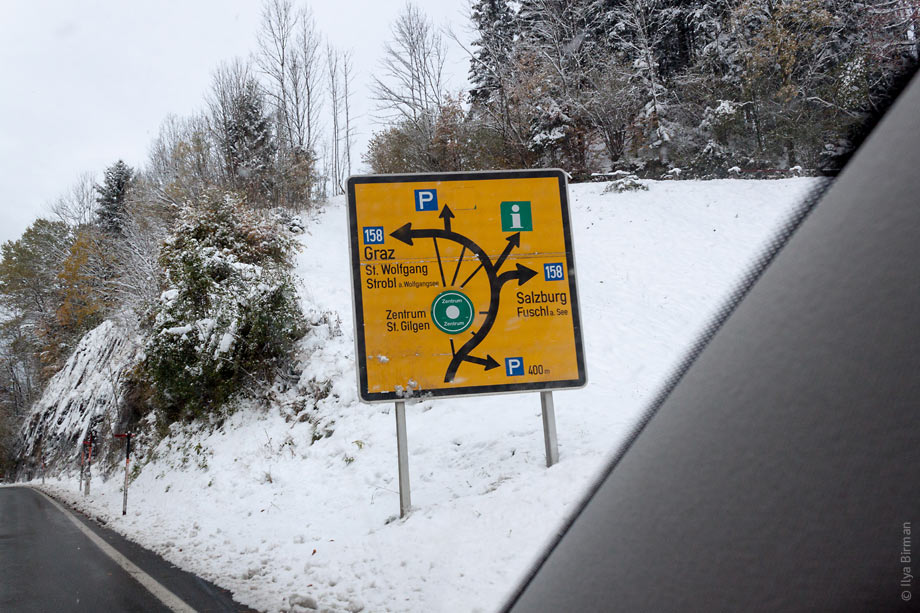 "End of all limits" sign with a solid black stripe, like in Switzerland: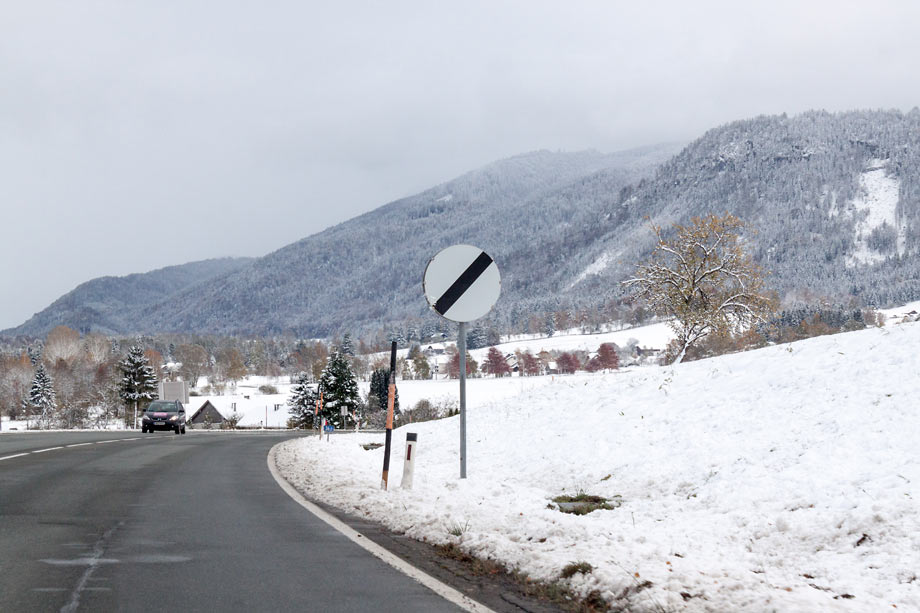 A tracktor: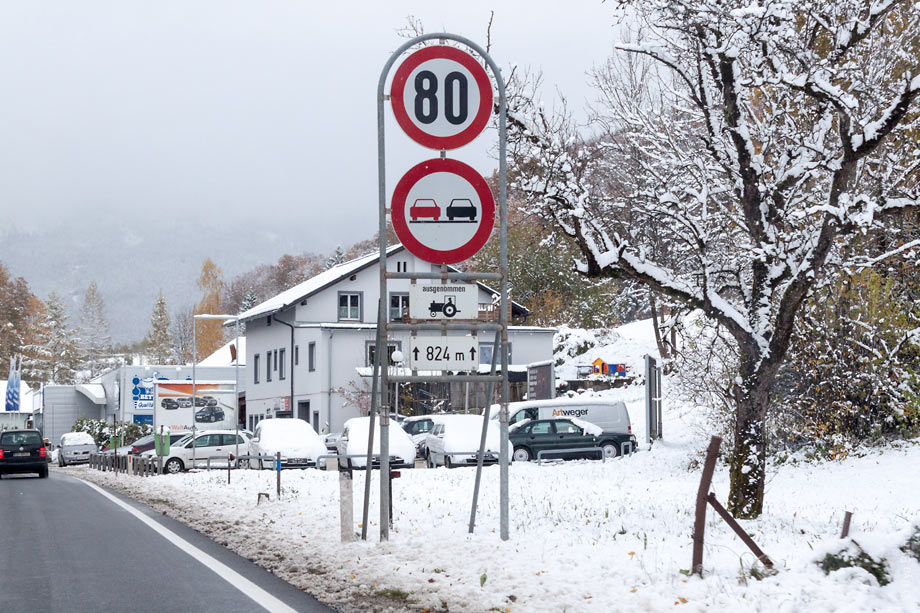 The Alps: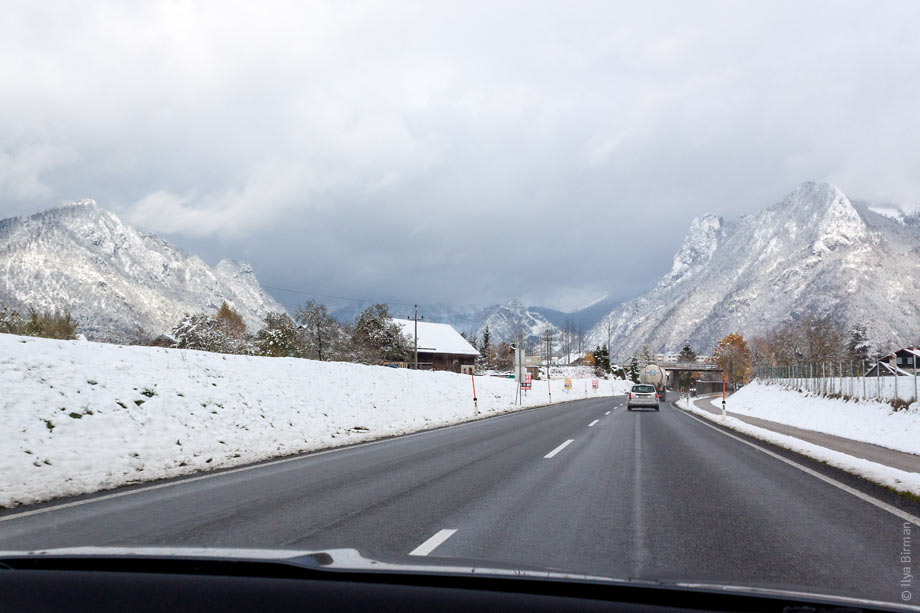 A roadside toilet: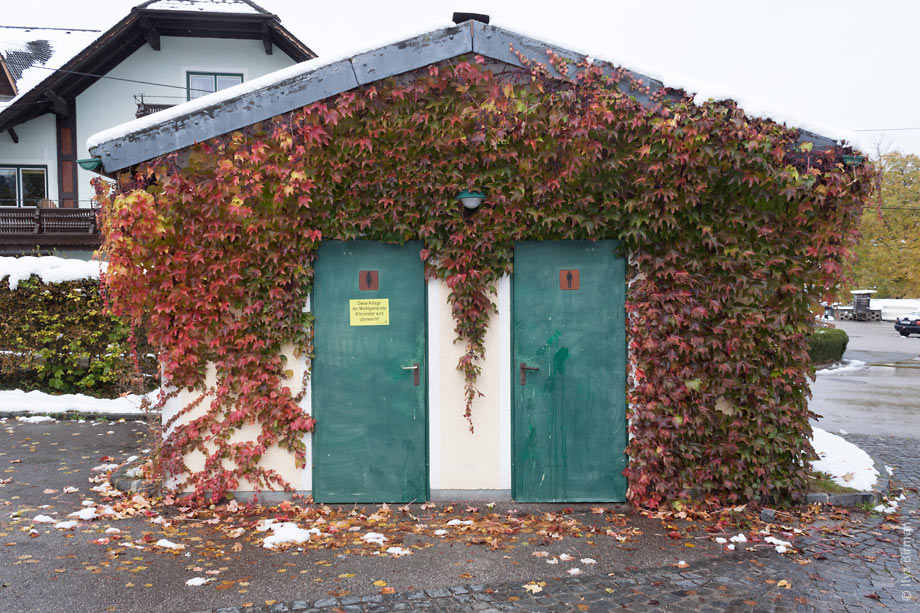 Another village: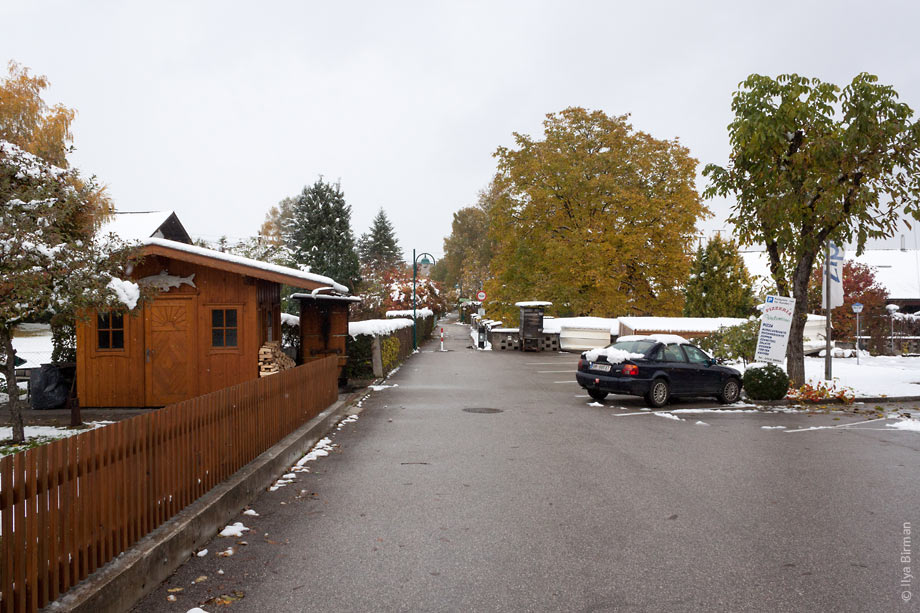 Another lake: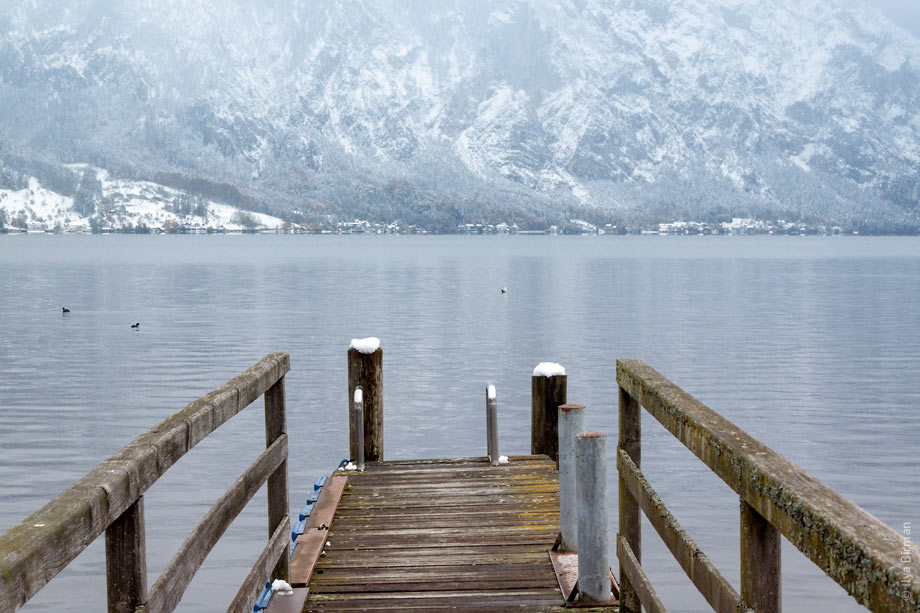 There there was Vienna again.