Moscow Metro Reloaded
Moscow Metro is too hard for a non-resident to comprehend. Same stations have different names on different lines. Where there's Okhotny Ryad on Sokolnicheskaya Line, it's Theatralnaya on Zamosvoretskaya Line. It complicates the diagram, the signage and the train announcements. Even for a Russian speaker, line names are hard to remember and pronounce. This makes them almost useless for wayfinding.
I propose a different system, with unified names for transfer stations and short line names (the diagram is in Russian):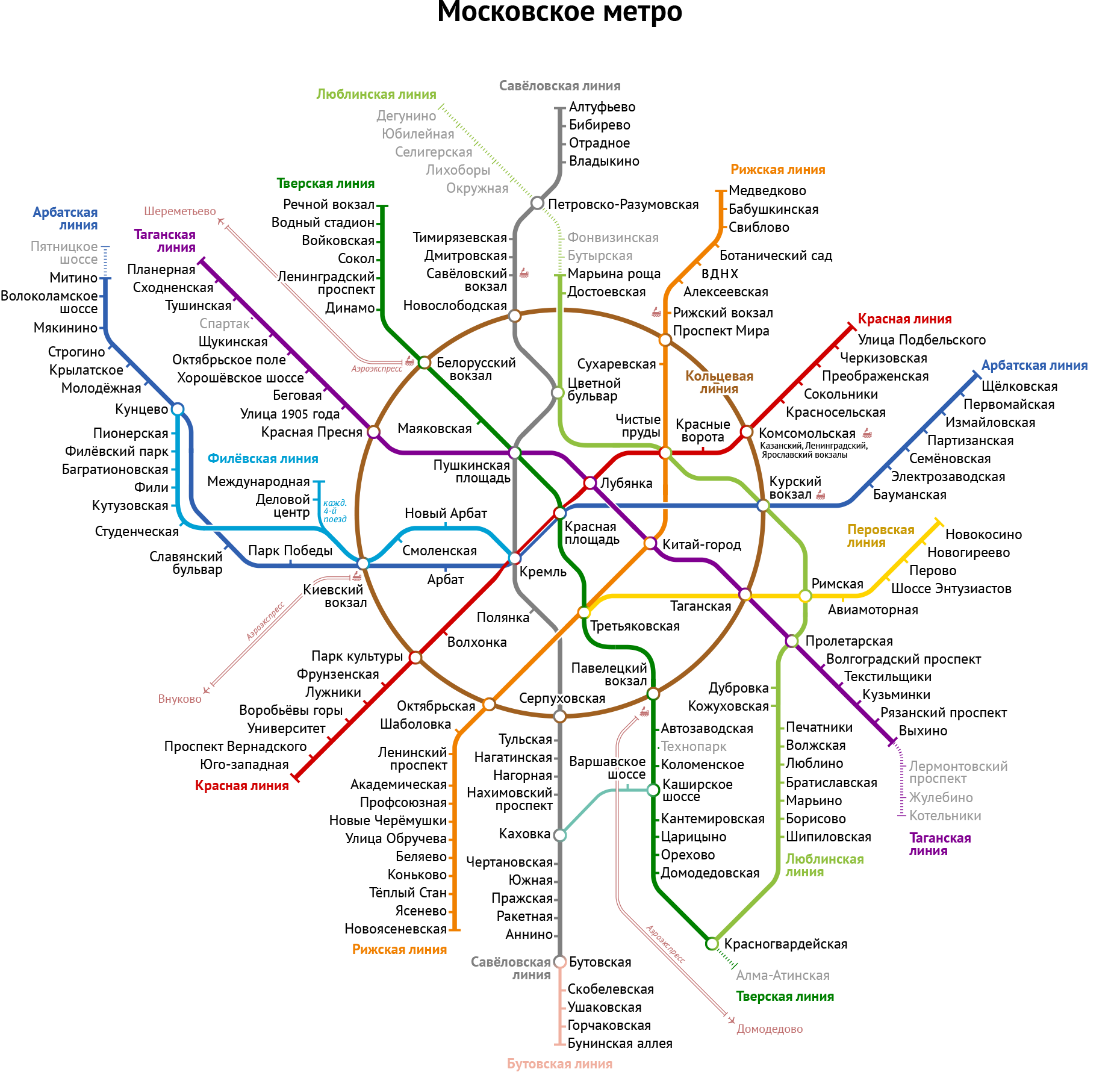 Unified names for transfer stations
Moscow metro has a peculiarity: where multiple lines are connected with transfers, each platform is considered a separate station and usually carries a separate name. Instead of saying "at station A there is a transfer between lines X and Y", in Moscow people say: "there is a transfer between station A of line X and station B of line Y". If you know a station name on one line, but ride another one, you'll probably miss your station.
Unification of station names makes such mistakes impossible and simplifies the map considerably: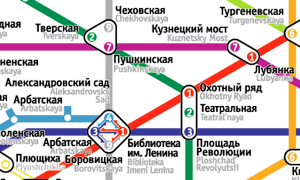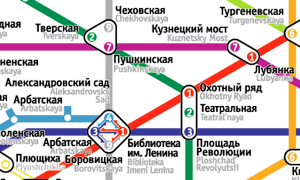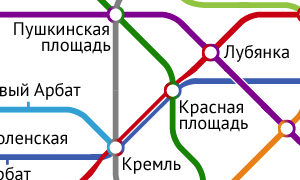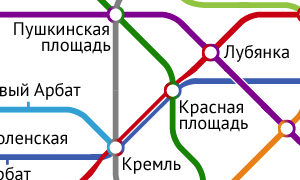 Some passengers know that on the Aleksandrovsky sad station the transfer from the Filyovskaya to the Serpuhovsko-Timiryazevskaya line is through a platform of another line. Official maps indicate this.
But this information on the map is unnecessary and redundant. The only way to transfer between the two lines is here anyway. The visualization of "the missing passage" is confusing and urges to look for another route.
Short line names
The current lines names are constructed from names of their directions and are too long even for a Russian-speaker to remember (the most ridiculuos examples being Tagansko-Kransopresnenskaya and Serpuhovsko-Timiryazevskaya). In this project the proposed names consist of one word only:
Red




Tver




Arbat



 

Fili




Circle




Rizhsky



 

Taganka




Perovo




Savyolovsky



 

Lublino




Kahovka




Butovo



I am a product, web and app designer. Among my professional interests are information display, web, user interface, typography, typefaces and layout. I am fascinated by transportation, signage and wayfinding. I would be happy to design a transport diagram for your city.