Moscow Metro nanomap
The nanomap helps the experienced passengers find a transfer within the Circle Line at a glance: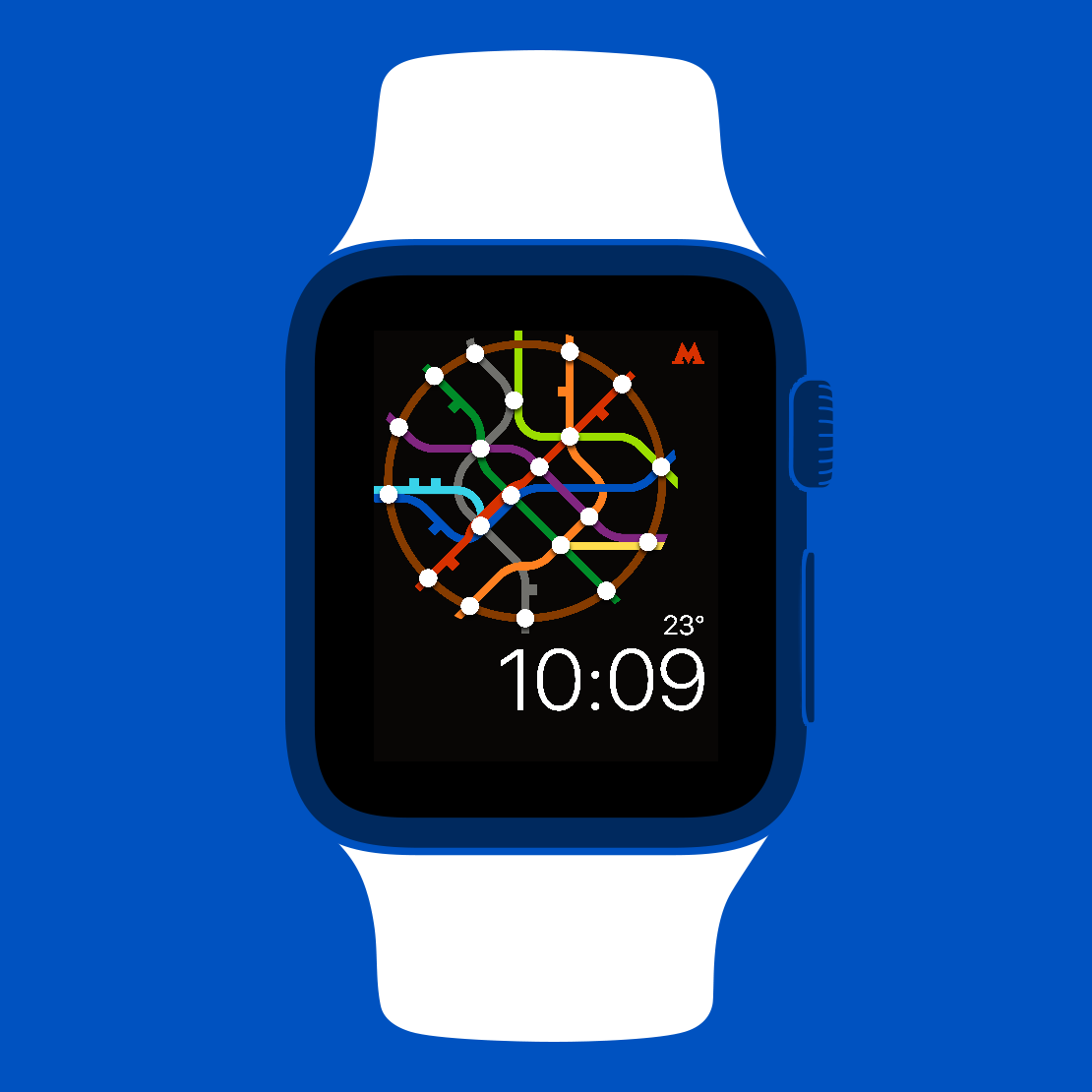 How to install
Save the image to your iPhone, give it a heart.

Create a new "Photo" watch face and choose this image. Select the bottom position for time and complications. Adjust complication to your liking. Now you can remove the image from the iPhone.