Saint Petersburg Metro map
This is the first beautiful metro map in the history of St. Petersburg: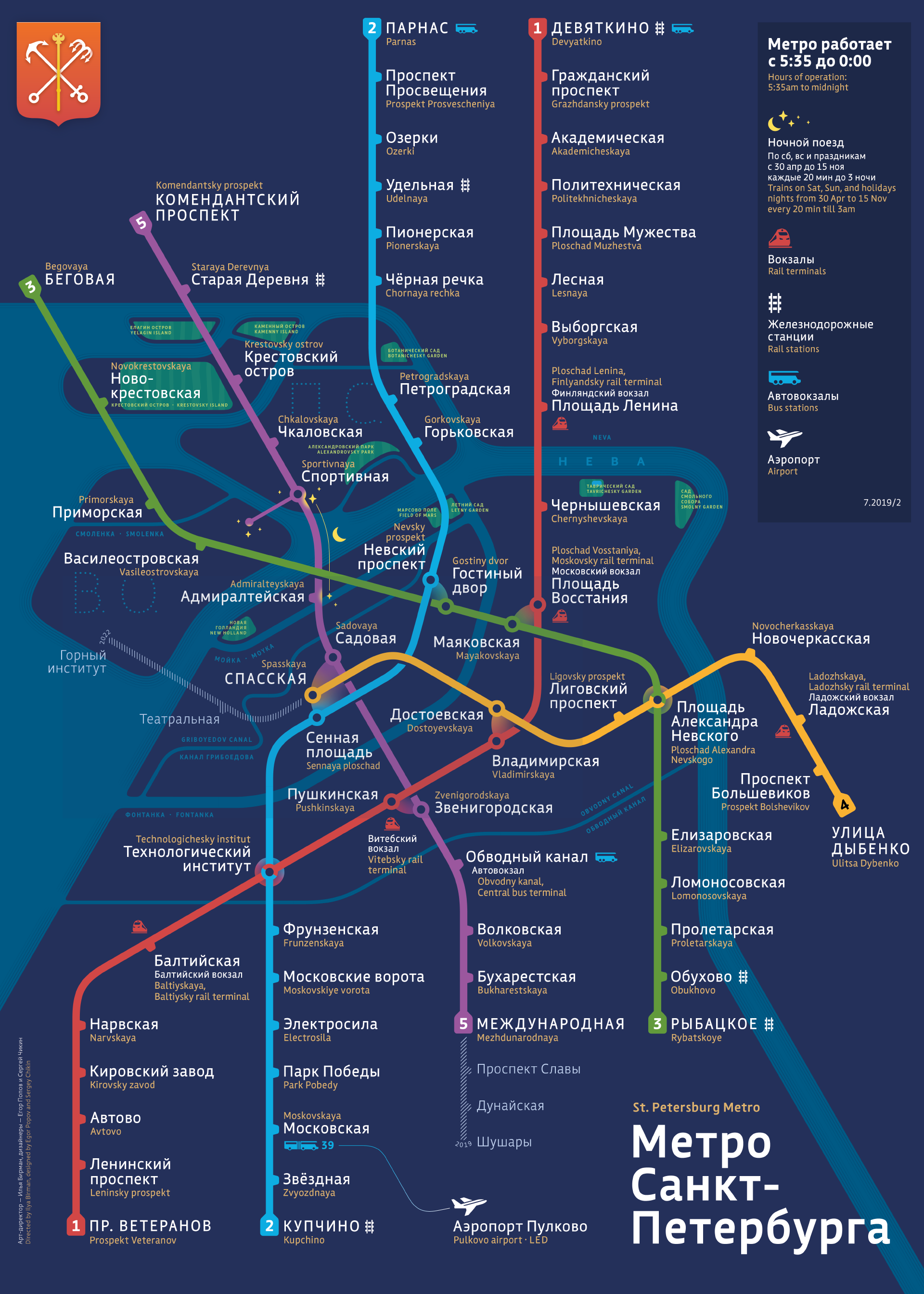 The map exists in two versions: a playful poster as above and a calmer casual on a white background for use in cars.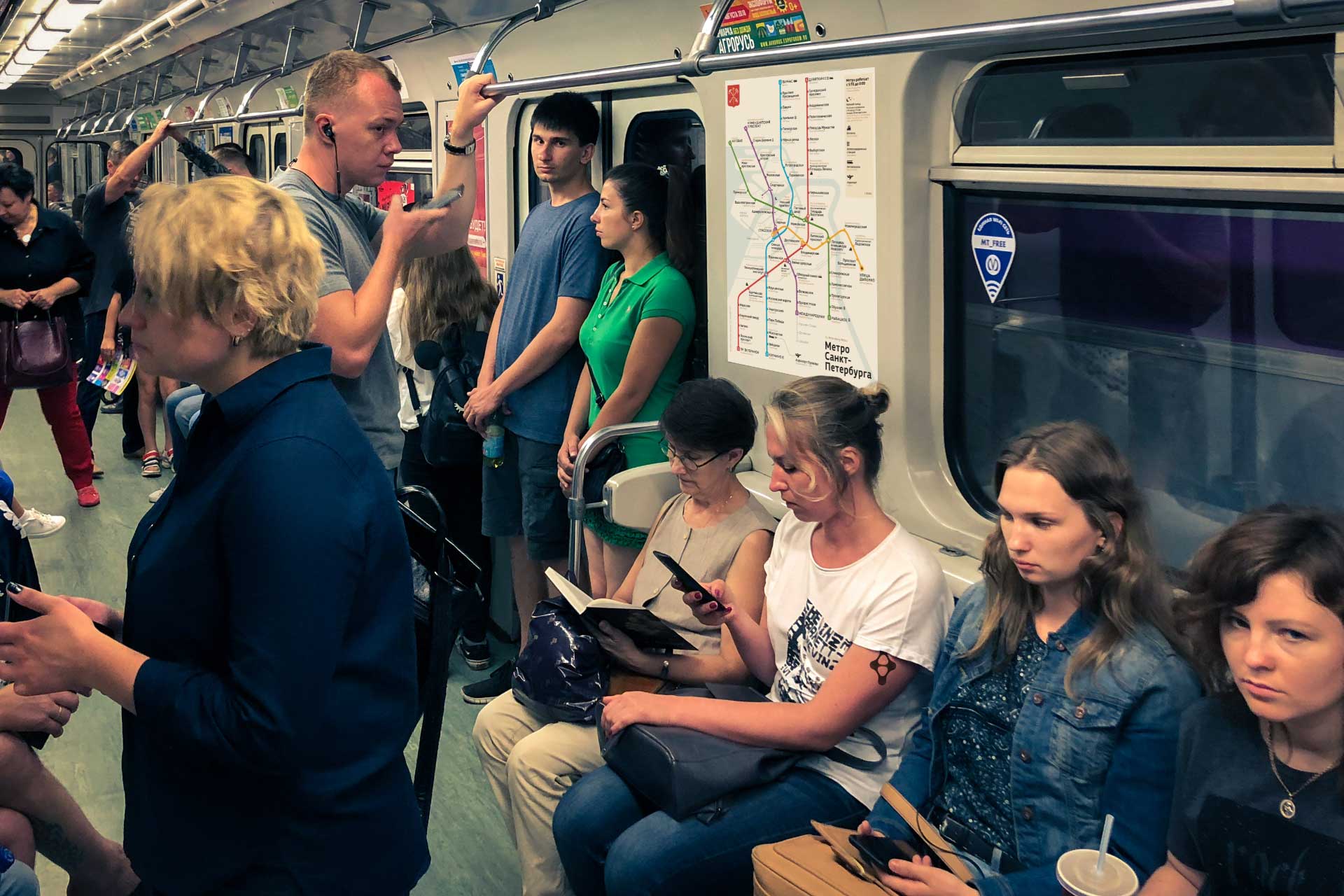 Design
Rivers and canals are a major part of St. Petersburg's geography. At the same time, the official map shows them sparingly and sloppily. The main problem is the shape of Neva. We have all this sorted out: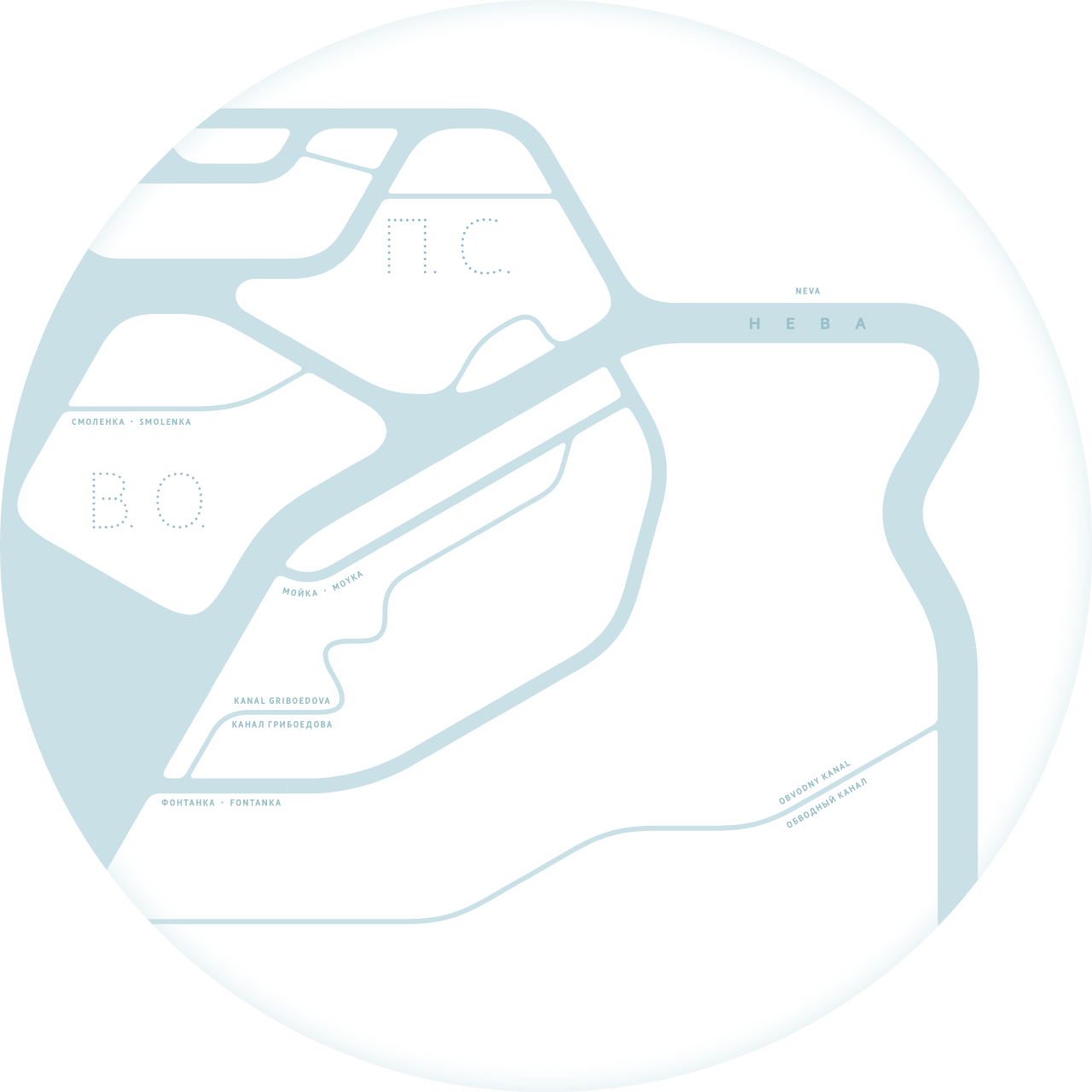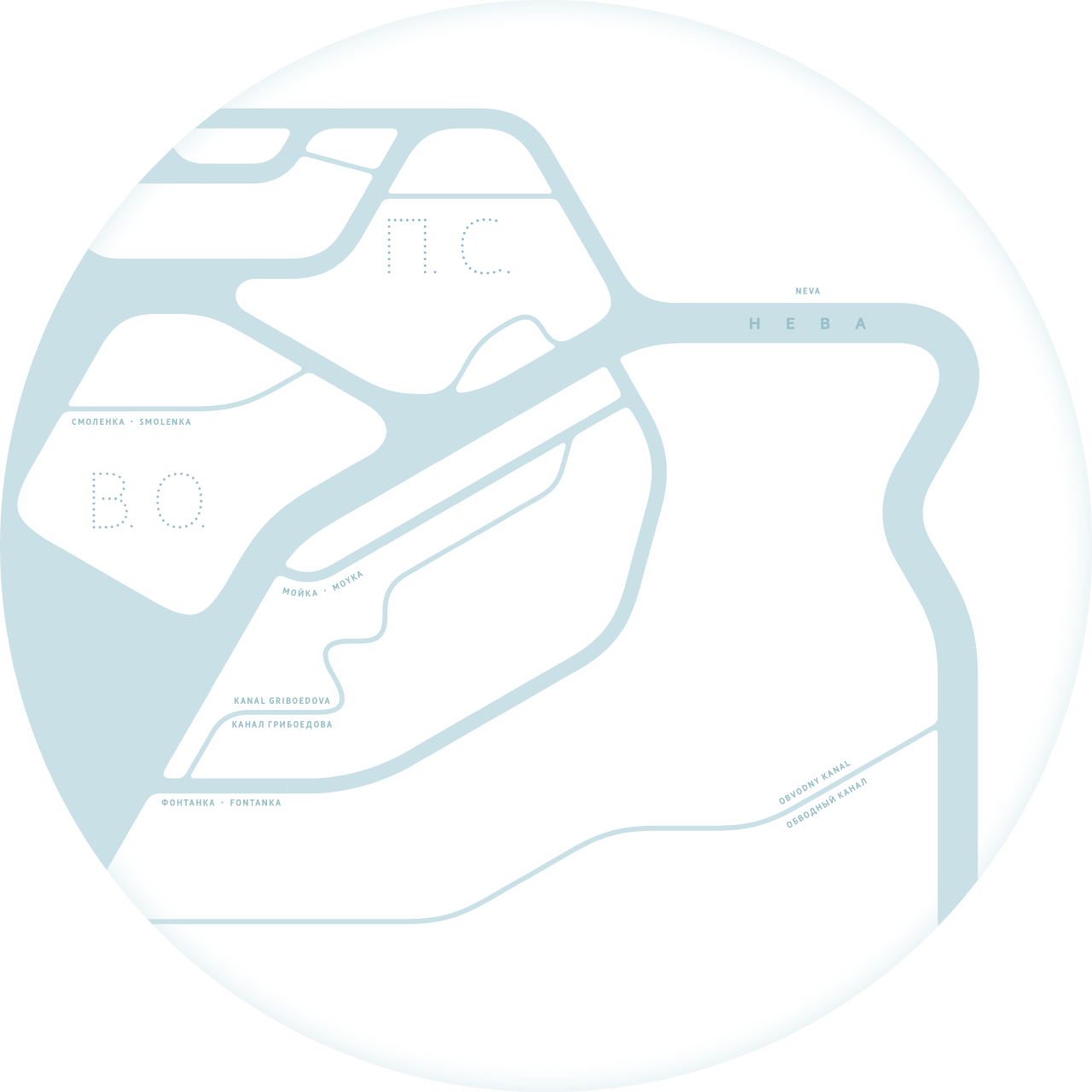 We show Moika, Fontanka, Smolenka, and Karpovka rivers; Griboyedov and Obvodny canals: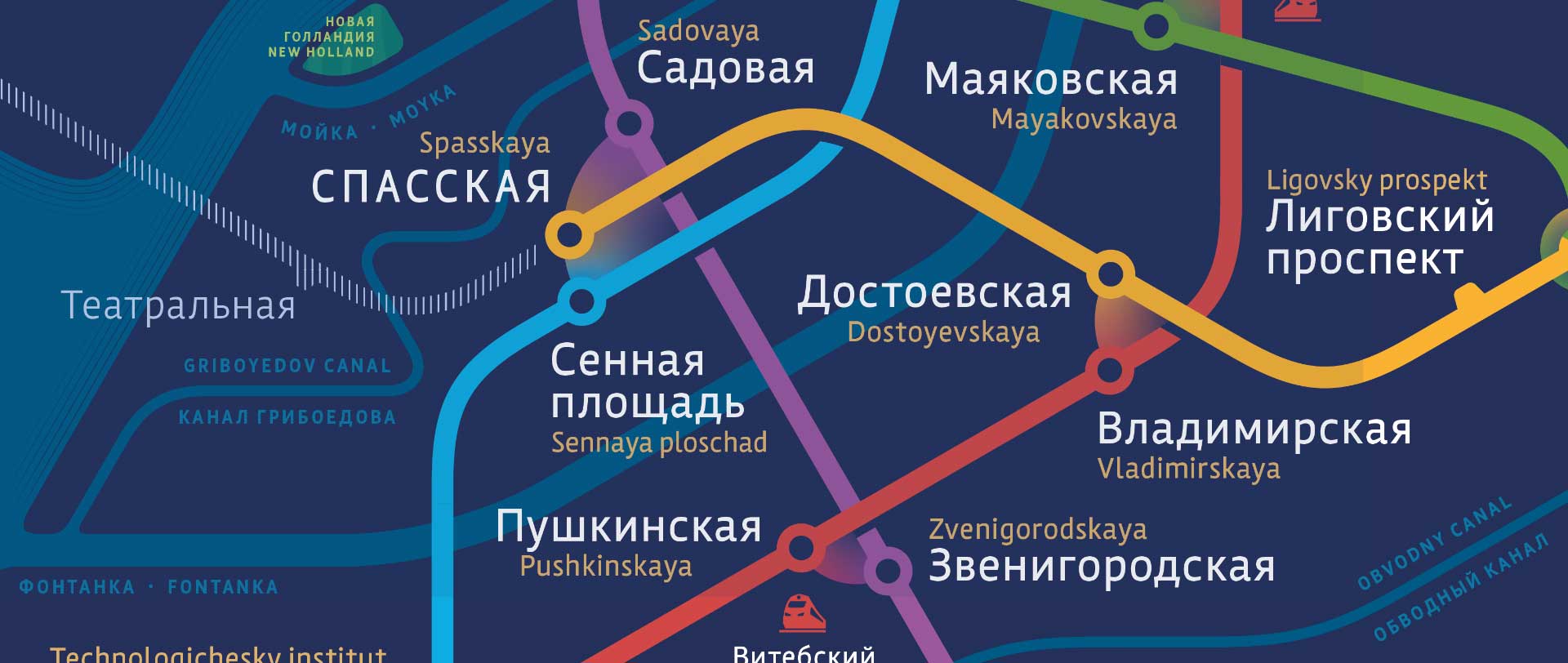 To preserve both the recognizable city shape and the ease of perception of a diagram, an unusual angle grid is used. The geometry of the rivers and islands is consistent with the geometry of the lines: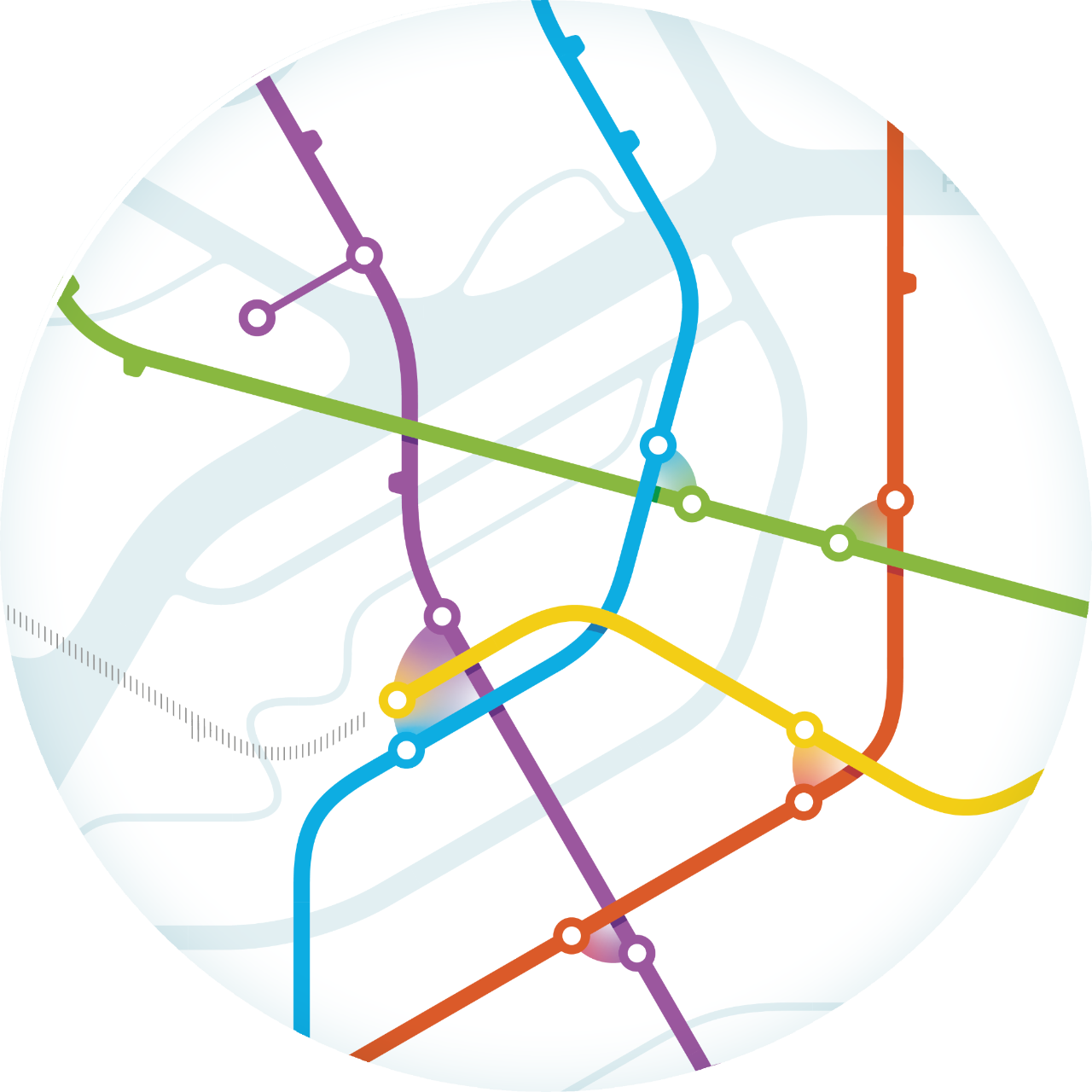 Note the lovely transfer designations as well!
On weekends and holidays there is a night train between Almiralteyskaya and Sportyvnaya station. On Sportyvnaya itself, there is an underground passage to Vasilyevsky Island. Thanks to this, the Central District and Petrogradsky & Vasilyevsky Islands remain connected even when the drawbridges are raised. This information is missing from the official scheme, but we have it: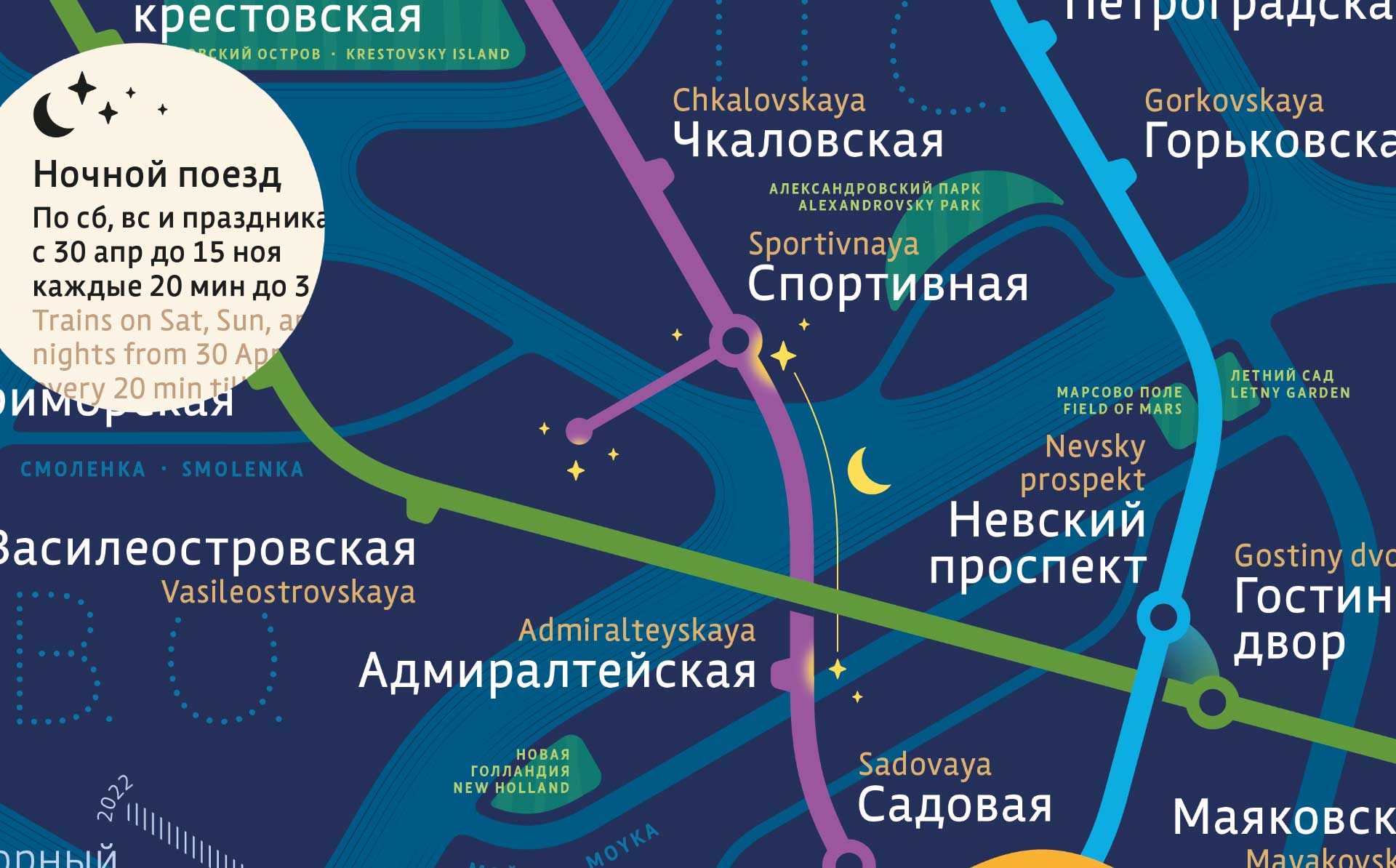 The planned lines and stations are shown with a pleasant hatching. The year of the expected opening marks the line's terminal station: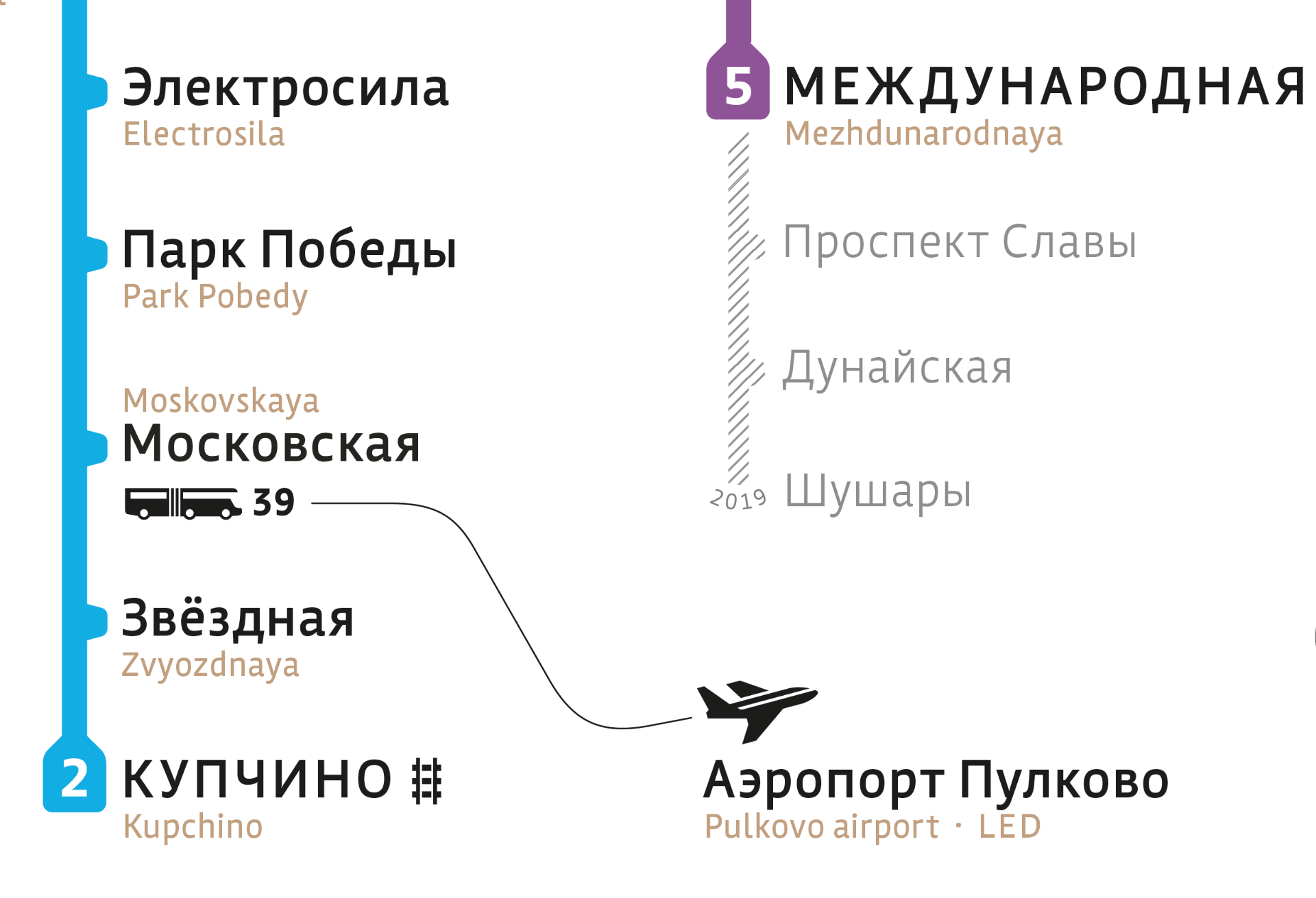 On the more colourful version of the map, main parks and gardens are indicated: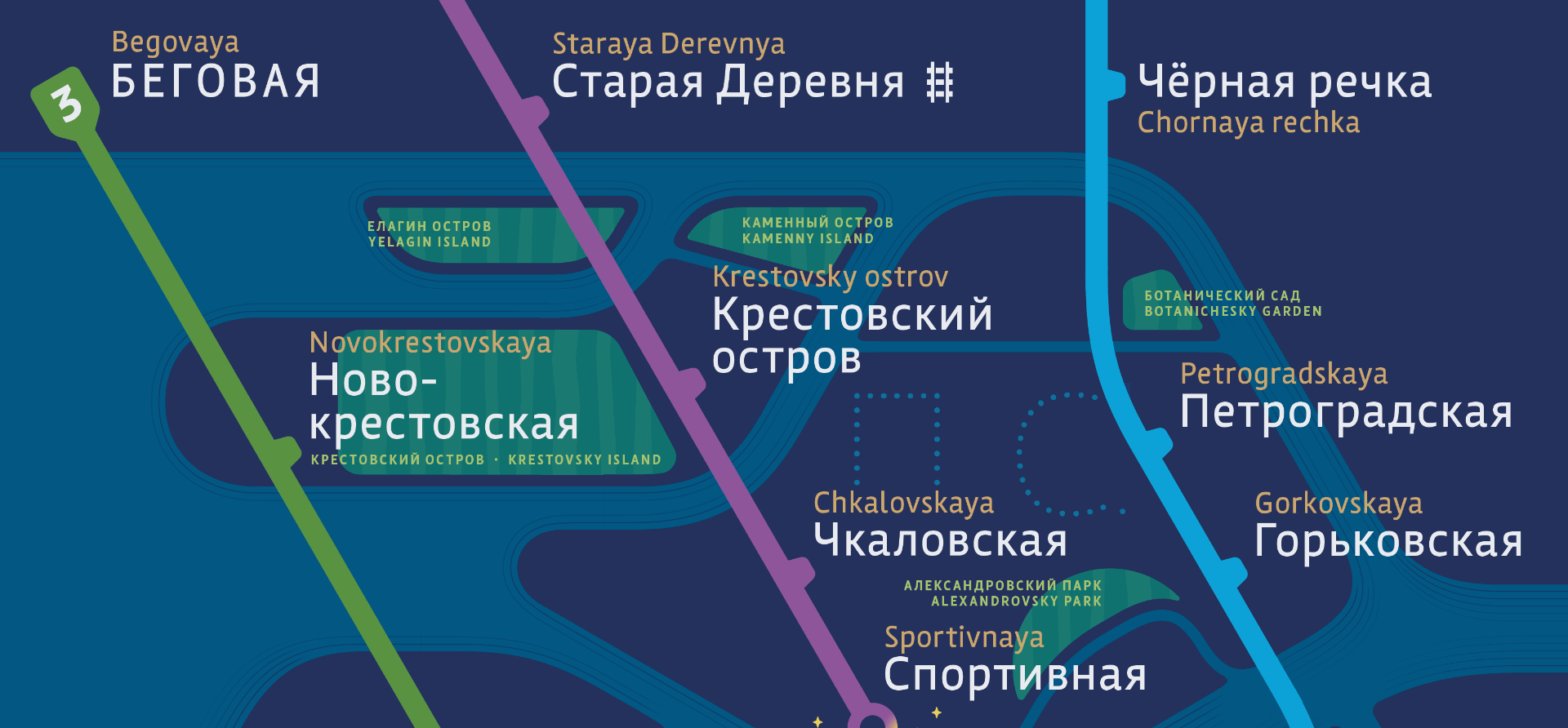 A set of pictograms is created for the map in a unique style. The subjects are shown from different perspectives, but are unified by the special character of lines and distinctive lo-o-o-ng windows:
The map is easy and nice to read: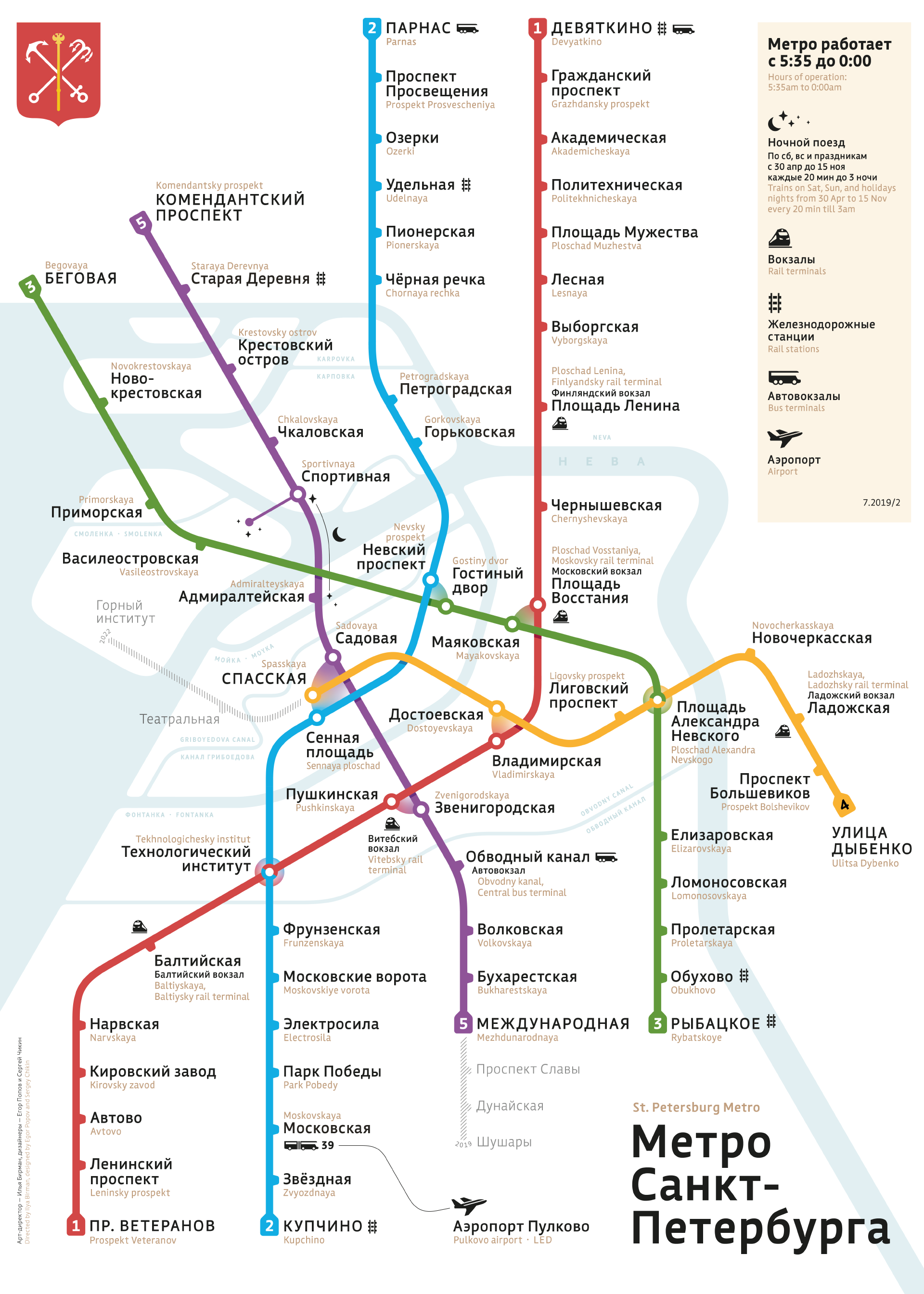 We invite the St. Petersburg Metro authorities to adopt our map.