This is the offical diagram for Chelyabinsk tram network: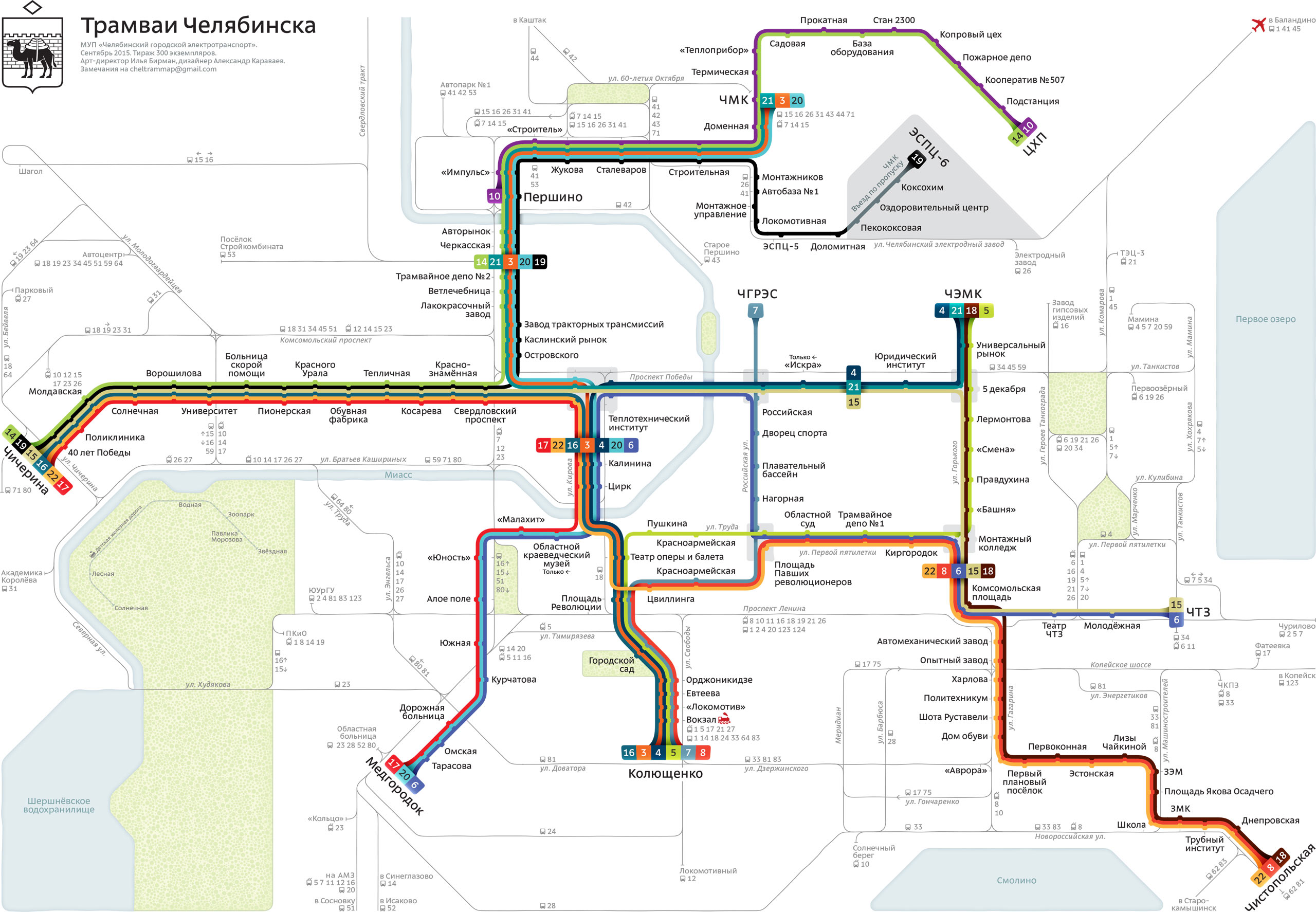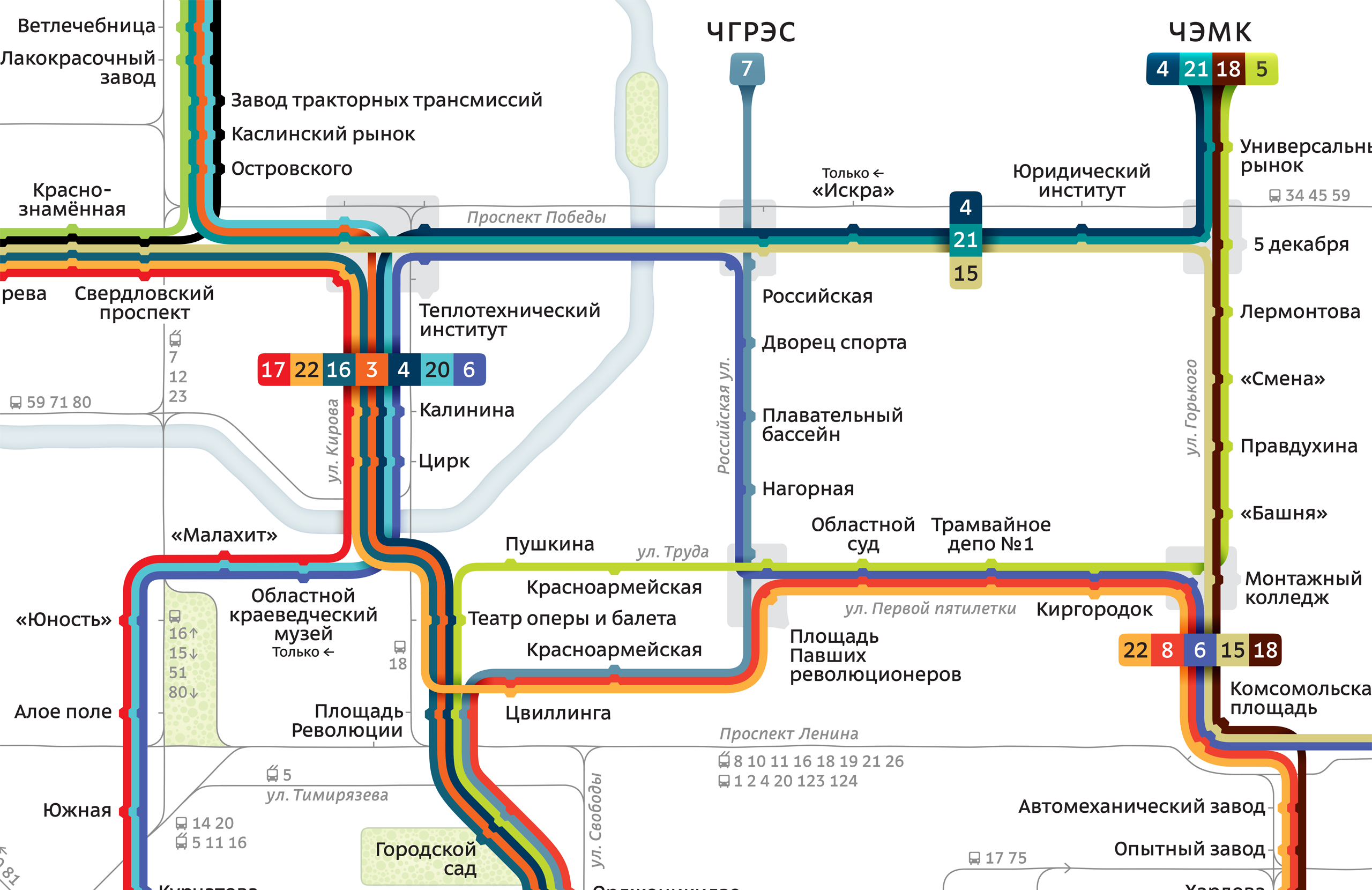 Routes
Each of the city's sixteen tram routes has its own line on the diagram. The colors are carefully chosen to be distinguishable within each "bundle":

The common types of color-blindness are taken in account. It is planned that the plates with the route information on the actual trams use same colors in the future.
Stops
To improve the reading speed, stop names are reduced to meaningful words only. For example, there are many stops named "Some Street". On the diagram, "Pushkin Street" becomes just "Pushkin". The stop "Завод имени Колющенко" (the Kolyuschenko road-building machines plant) is displayed as just "Колющенко" (Kolyuschenko):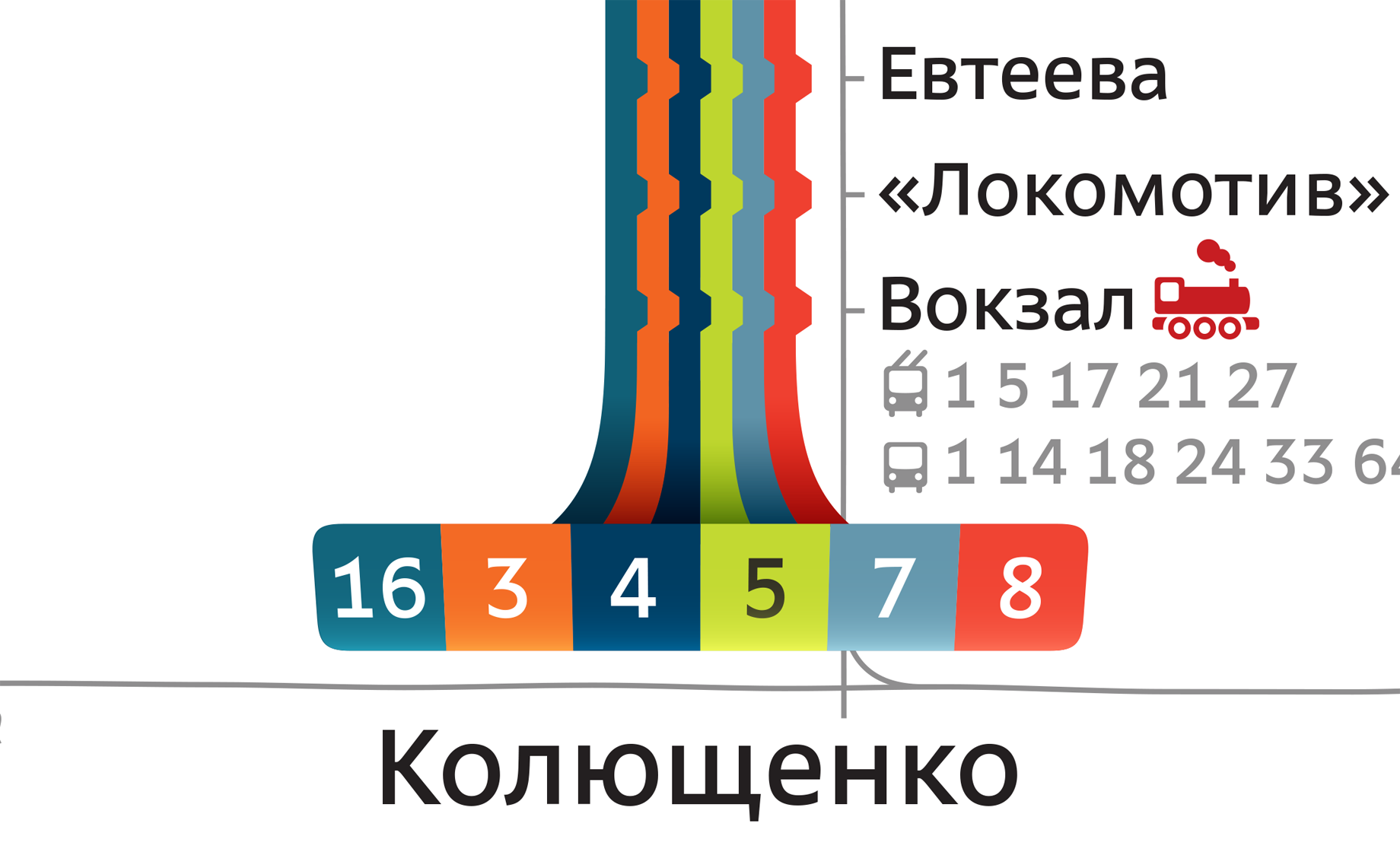 This diagram features the most beautiful termini symbol in the history of transport infographics.
The usual stops are denoted by a specially designed trapezoid ticks. They are very well visible where many routes run in parallel, but don't cause vibration in the eye.
Buses and trolleybuses
To help the customer plan a journey over various means of transportation, the routes of the buses and trolleybuses are also shown: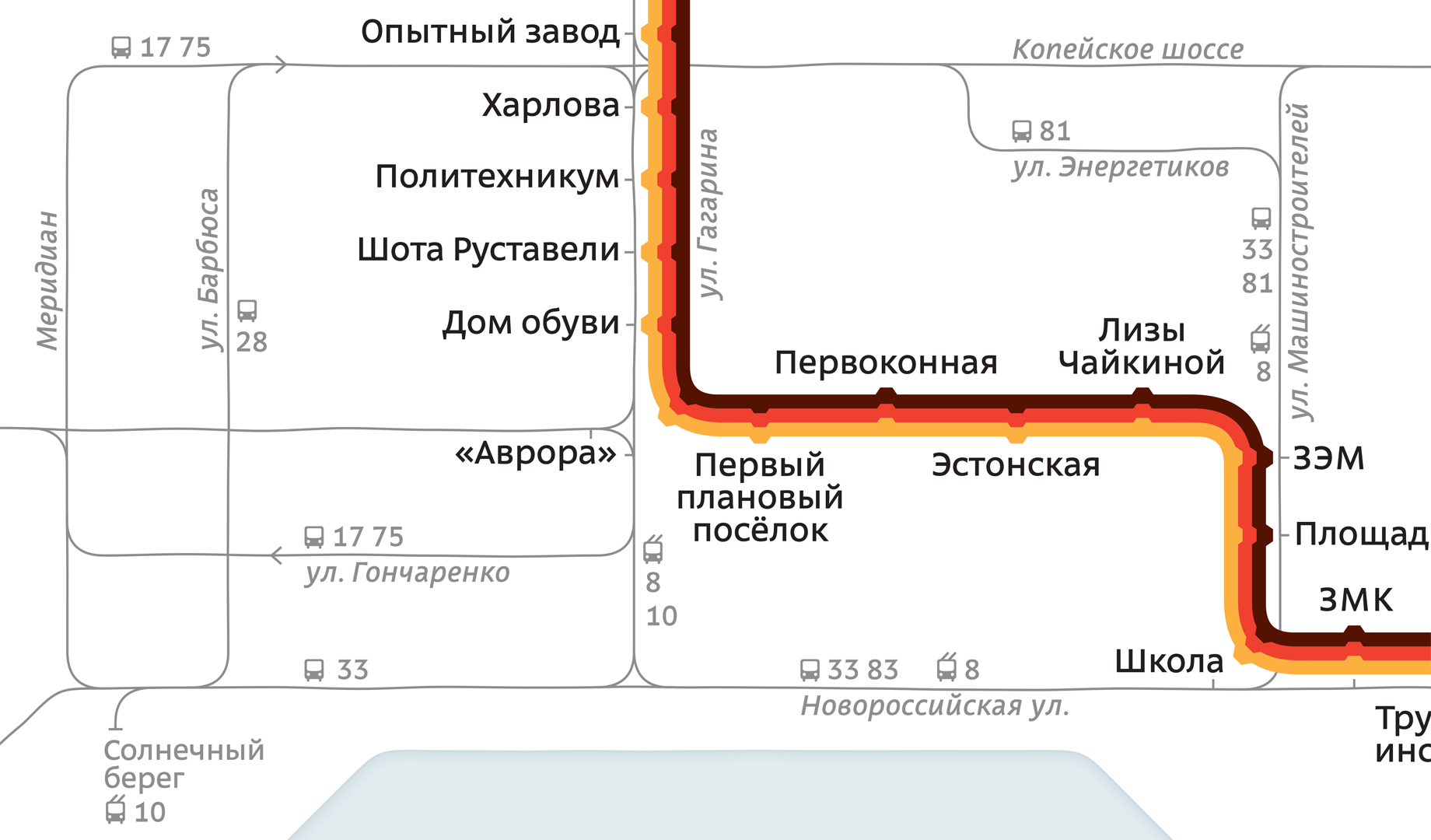 This second visual layer looks like it's drawn with a pencil by hand. The numbers are repeated along the lines so that it's convenient to follow a route.
Streets, parks and ponds
The diagram includes names of main street and avenues, parks and square gardens, river Miass, lakes and reservoirs. There is even a route of a children's railroad in the central park: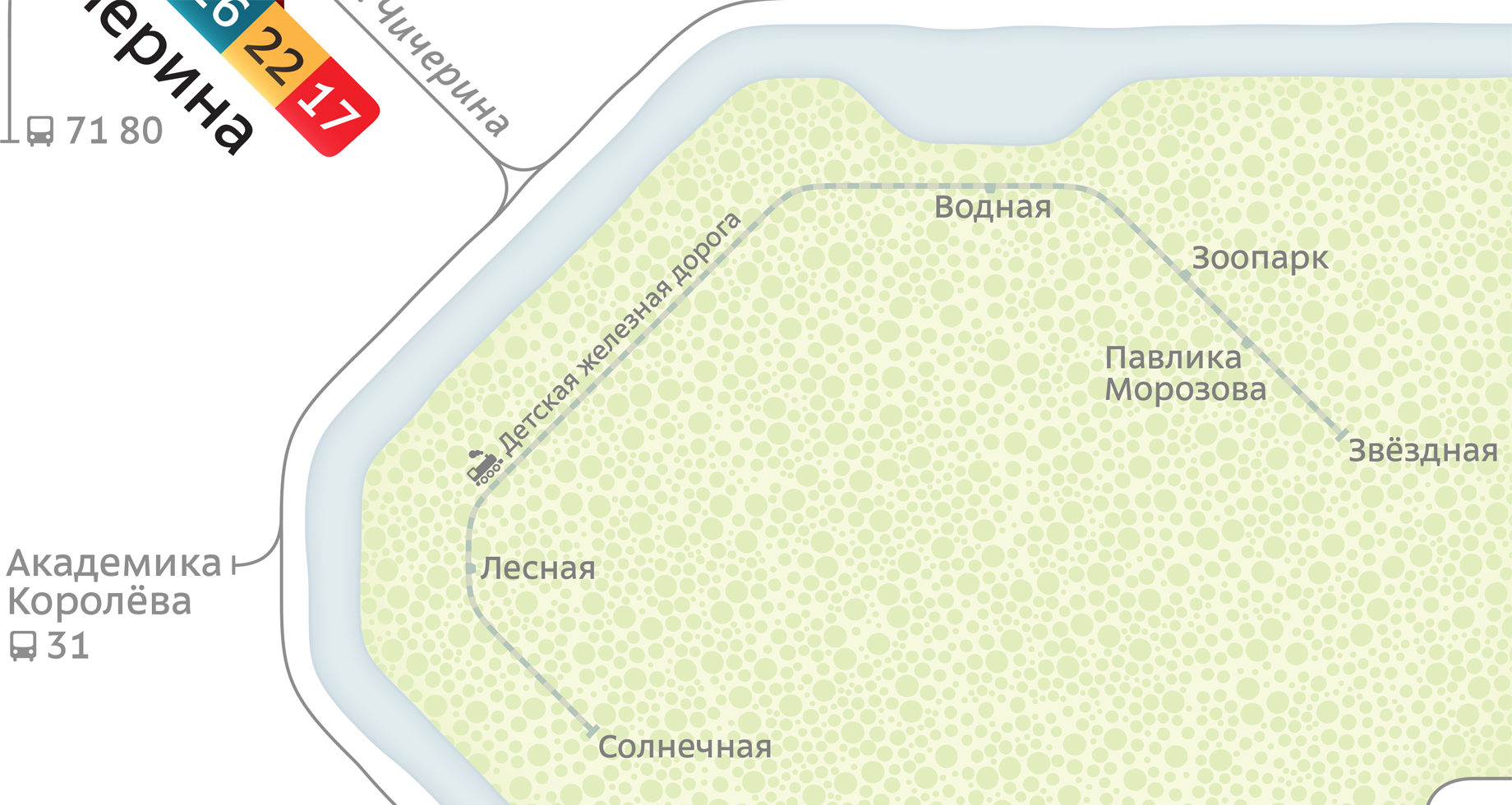 The fog of war
The route 19 has a peculiarity: its last four stops are located within the boundaries of Chelyabinsk Metallurgical Plant and are accessible only by the workers of the plant (with a permit):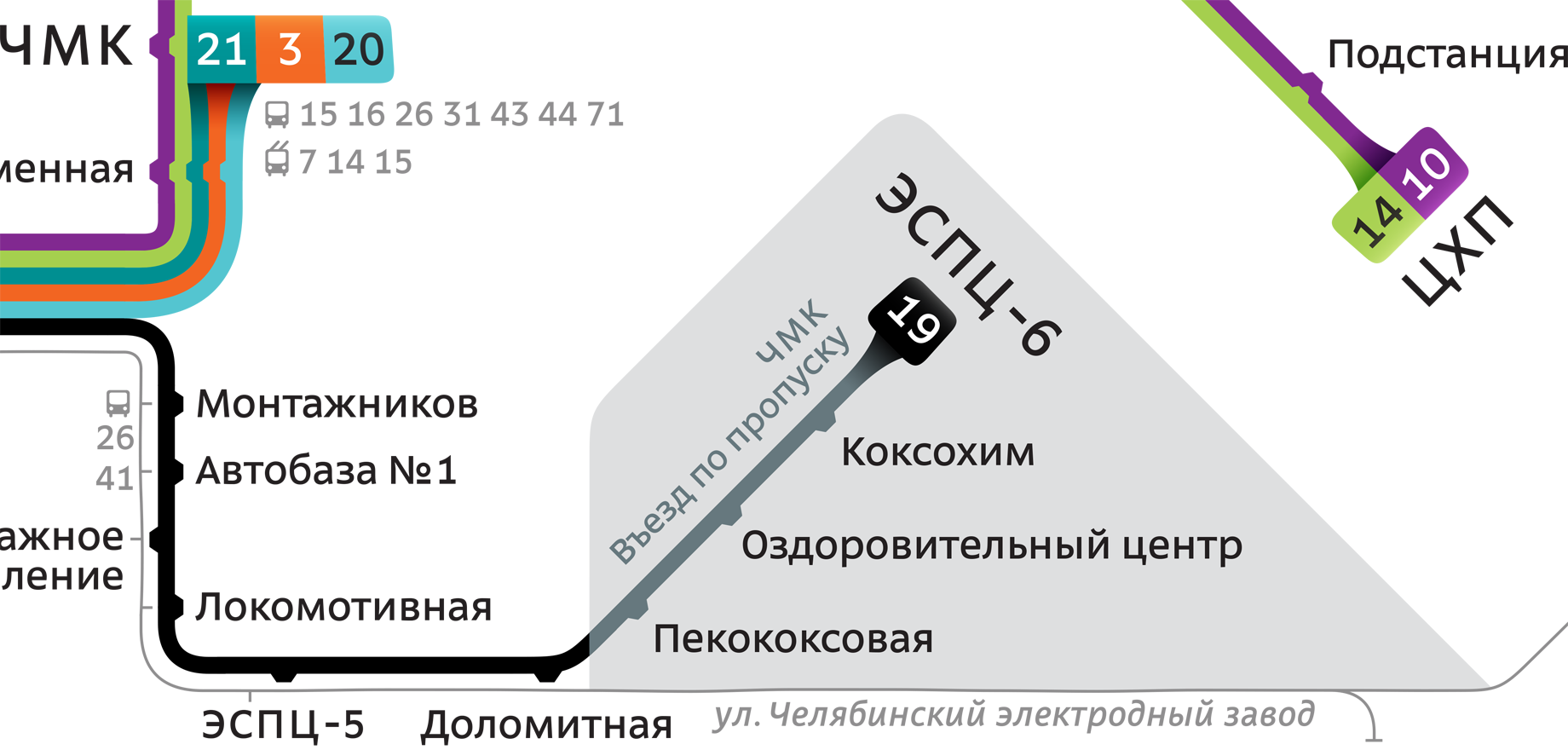 Coat of arms
The coat of arms was re-drawn for the diagram and decorated with a pantograph: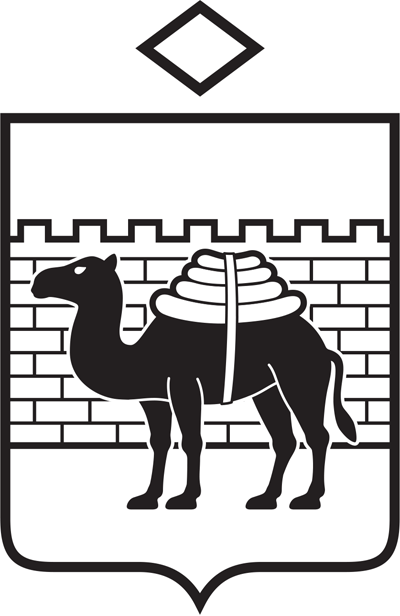 The diagram is designed for use in trams and on the stops.