Ångström: onboarding and light redesign
We've updated Ångström to version 1.6.
First, we've lightly redesigned the app. The numeric keyboard got full width and there's now a gear icon to go to the About screen (few people could find it before). Everything looks twice as cool now, especially if you have iOS 9 with the San Francisco font. Before and now: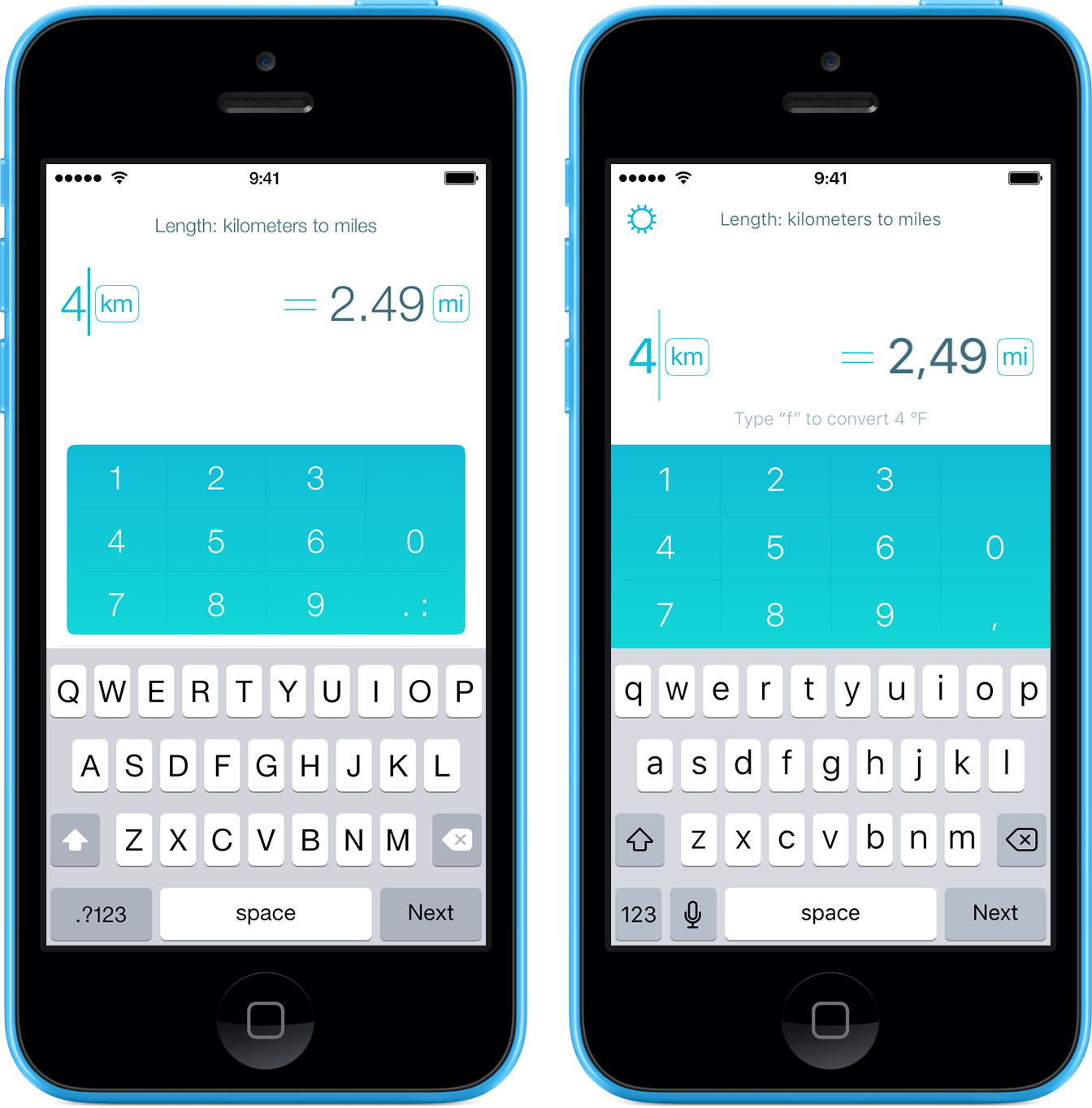 Check out how the gear spins when you pull the About screen from the left with your finger.
Better onboarding. We explain to the new users what they are supposed to do:

Before, some people did not understand that they could just type what they thought, and Ångström would get it. They were trained by other converters to first set stuff up in various menus, but could not find anything like that in Ångström.
When converting local time we now find cities by timezone codes (like PST or CET). New units: gallon per minute, gallon per hour, kilopascal, megapascal, technical atmosphere and millimetre of water. We also now understand the words "quid" and "buck".
Improved voice recognition, much improved VoiceOver support. Added German localization (special thanks to Pascal Kreil and Dmitri Evmenov).
If you are not yet using Ångström, you should:
Download in the App Store for free
The app is free, but you can buy an extended unit pack with an In-App Purchase. Even if you don't really need it, you can buy it as a way to say that you like Ångström.
iOS 9 will get released soon and everyone will be able to enjoy the San Francisco font.