Make text lower case
Sometimes you paste a text from somewhere, and it's all upper case, and you want to make it normal case. Few people know that changing text case is a built-in feature of every text field on a Mac, like cut, copy and paste.
Edit → Transformations → Make Lower Case: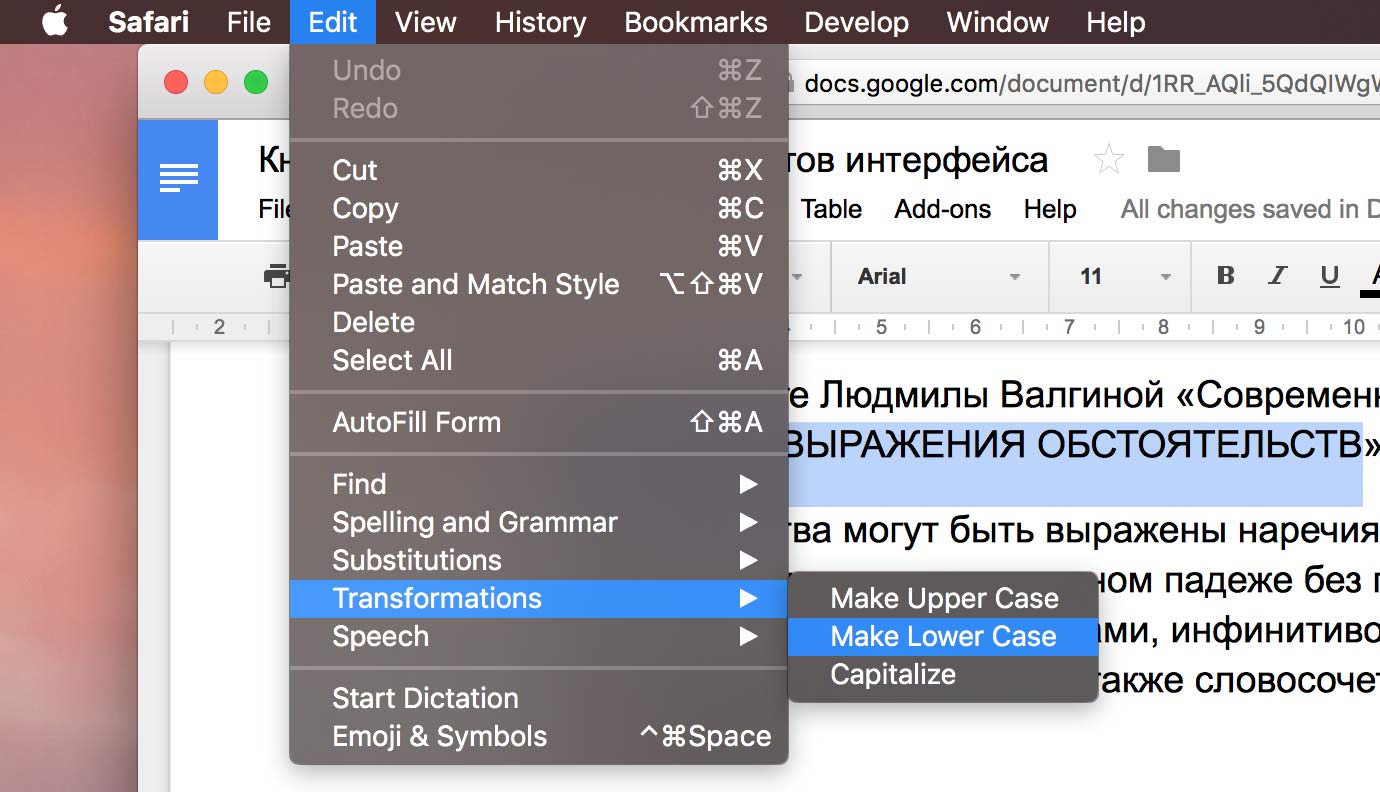 See also: Quickly convert any text to plain text.