Moscow Metro posters
The posters inform about access to VDNH station during escalator replacement work.
Northern ticket hall is closed until July of 2014: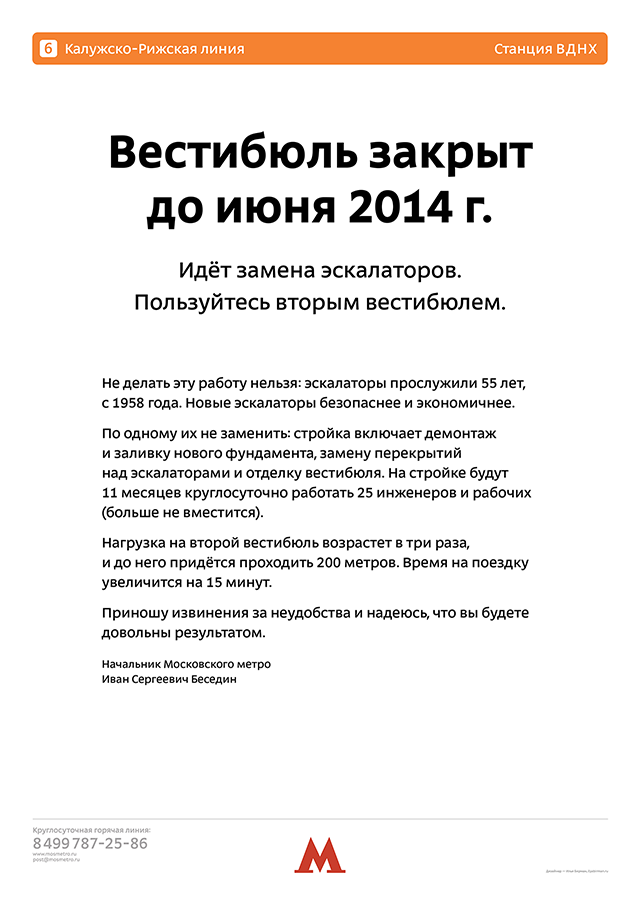 The text explains why now, why it takes so long and how the work is going to be organised to ensure efficiency. The poster lowers the customers' anger and helps them plan their journers.
The second poster helps find the working ticket hall in 200 meters: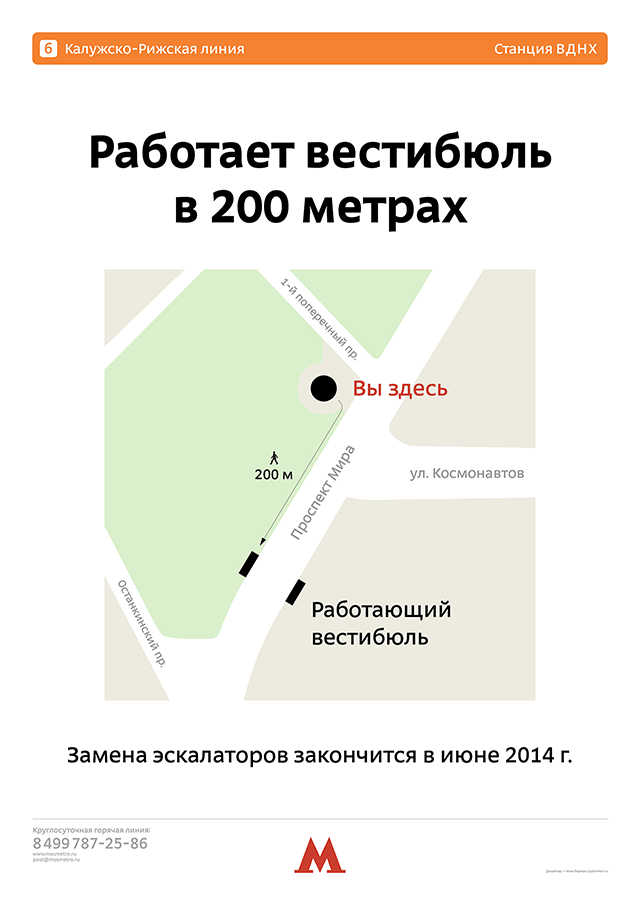 Thank to Moscow Department of Transportation for the assistance in getting the information.