Stockholm metro trains
First read the introductory post about Stockholm metro. Now, let's look at the trains.
The new train: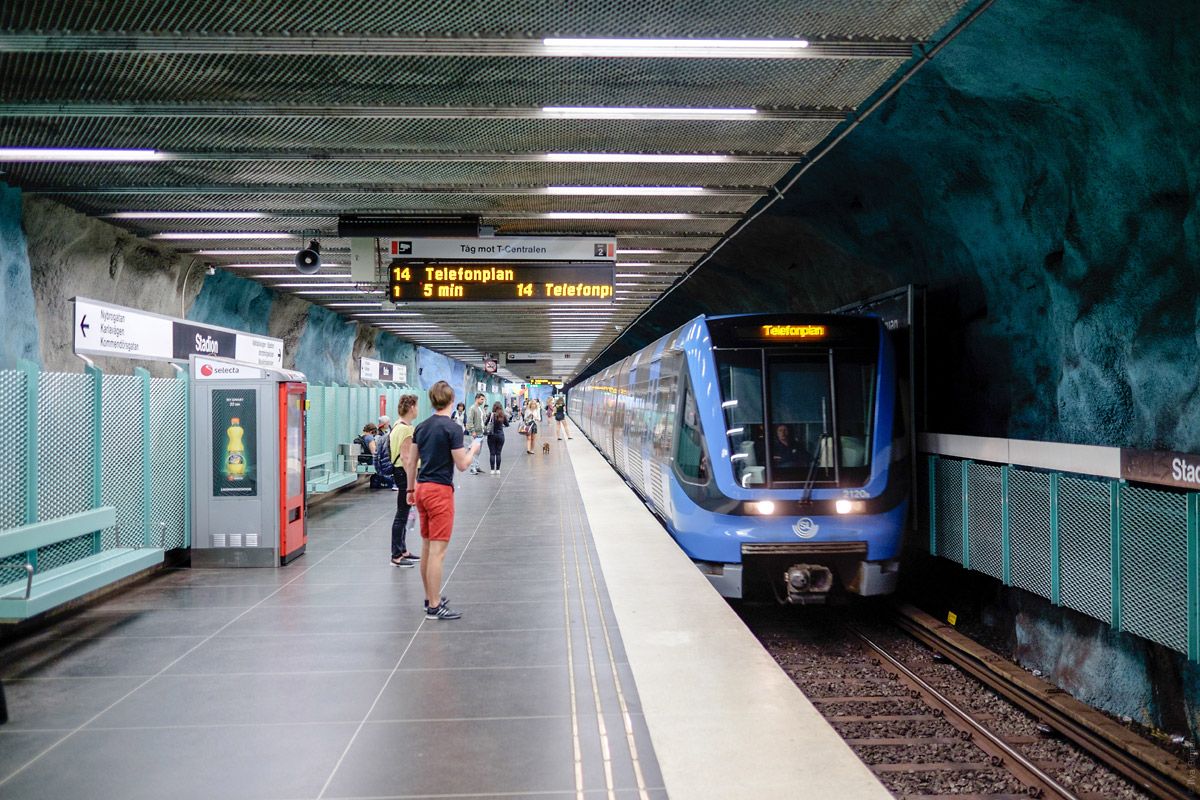 The display above the door shows the destination station: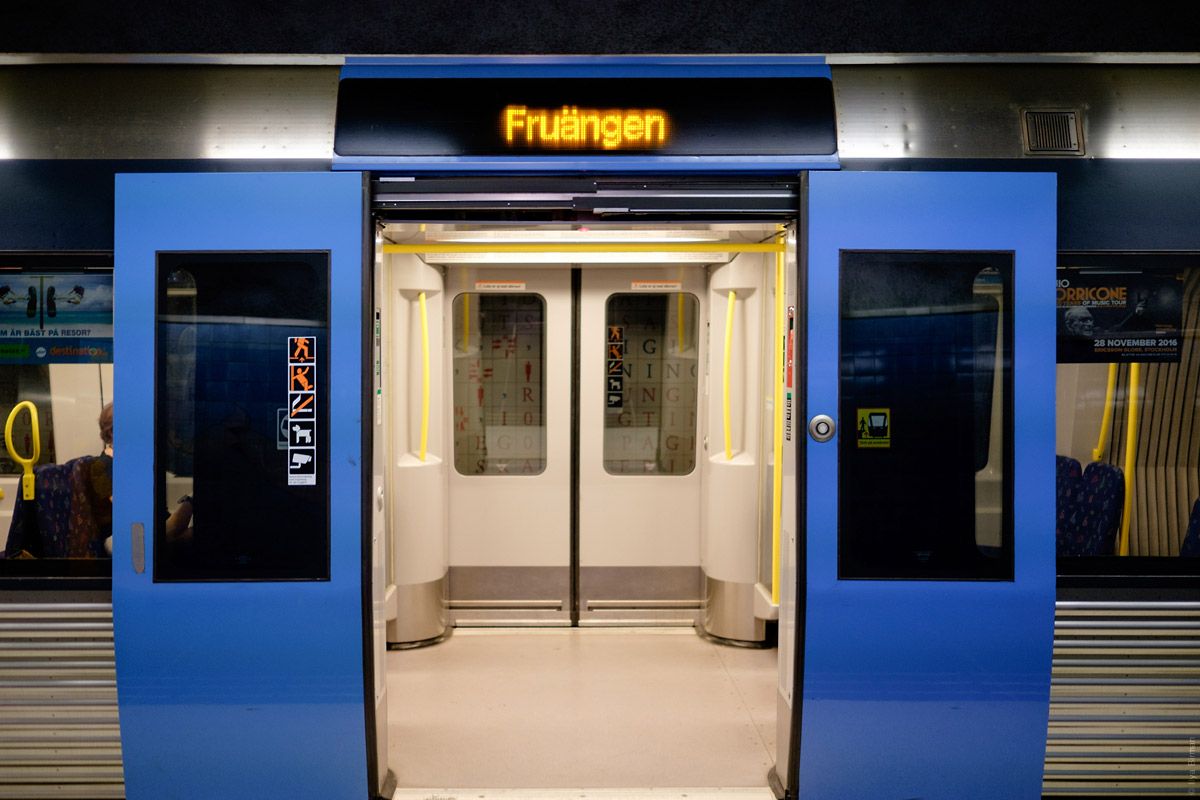 Mind the gap: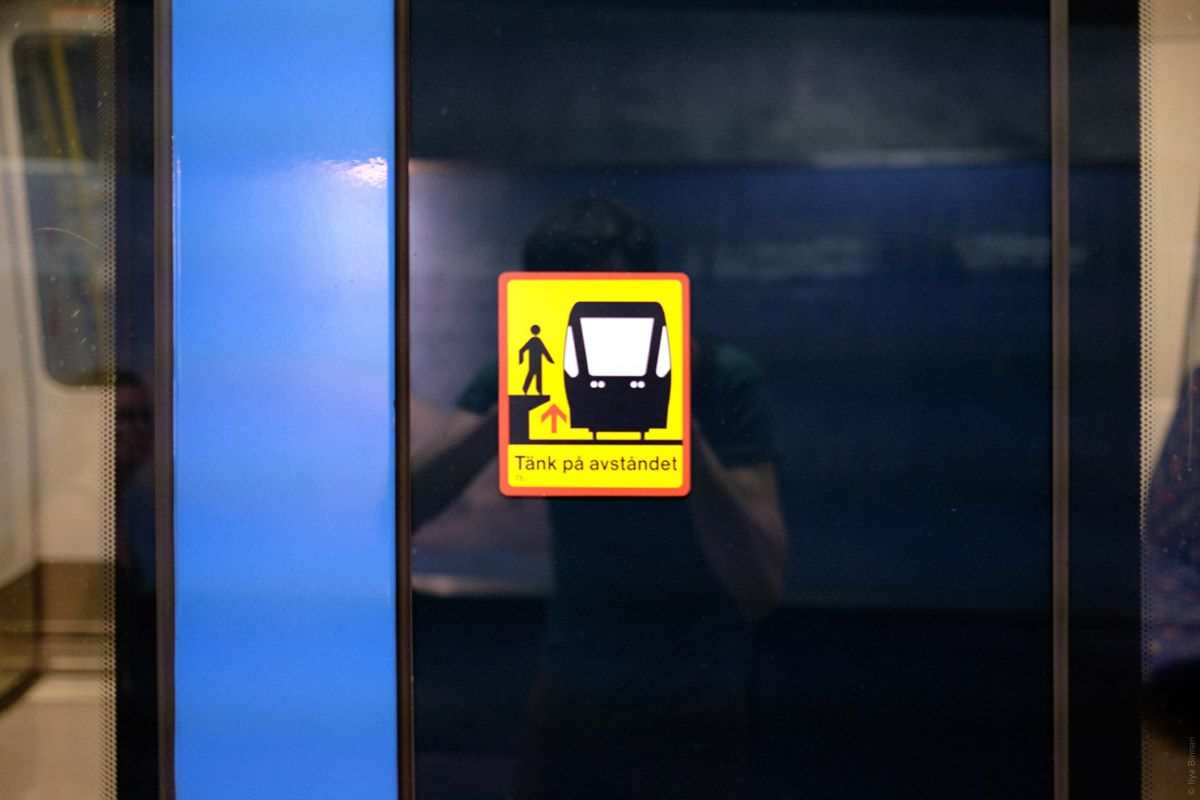 Inside: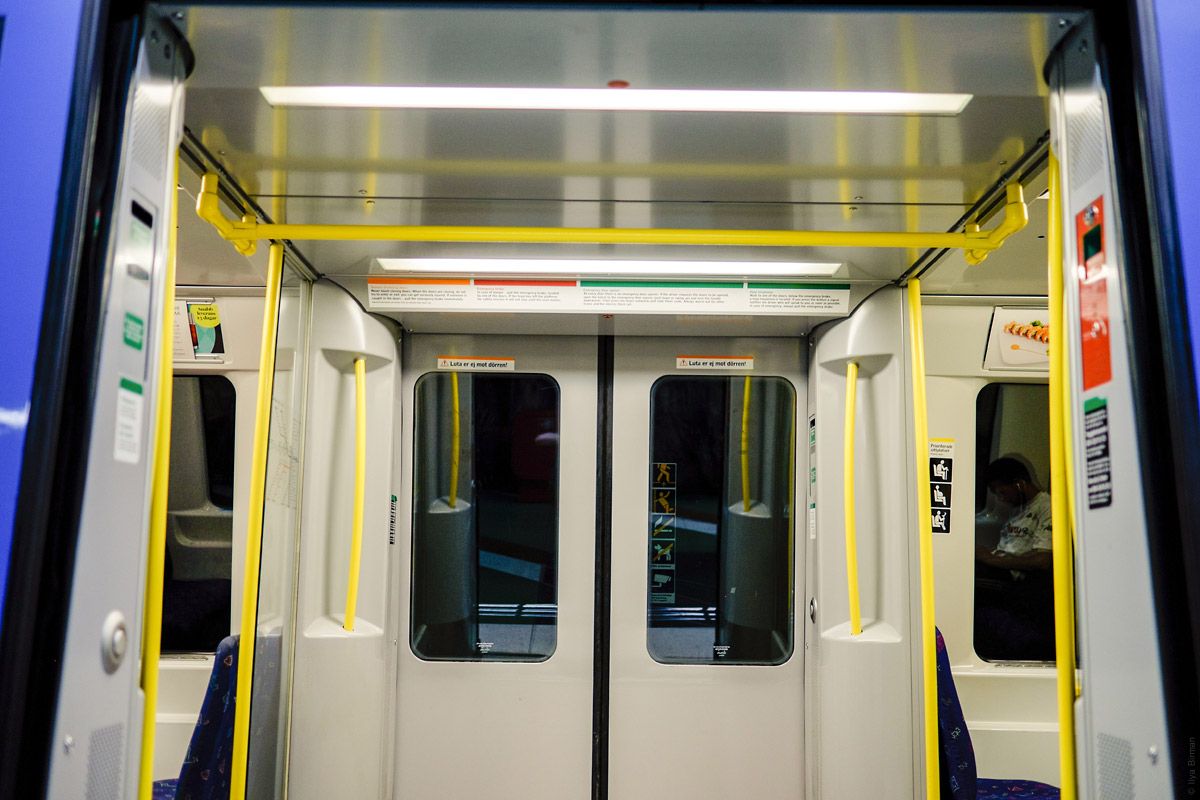 Closer. Note the pictograms on the door: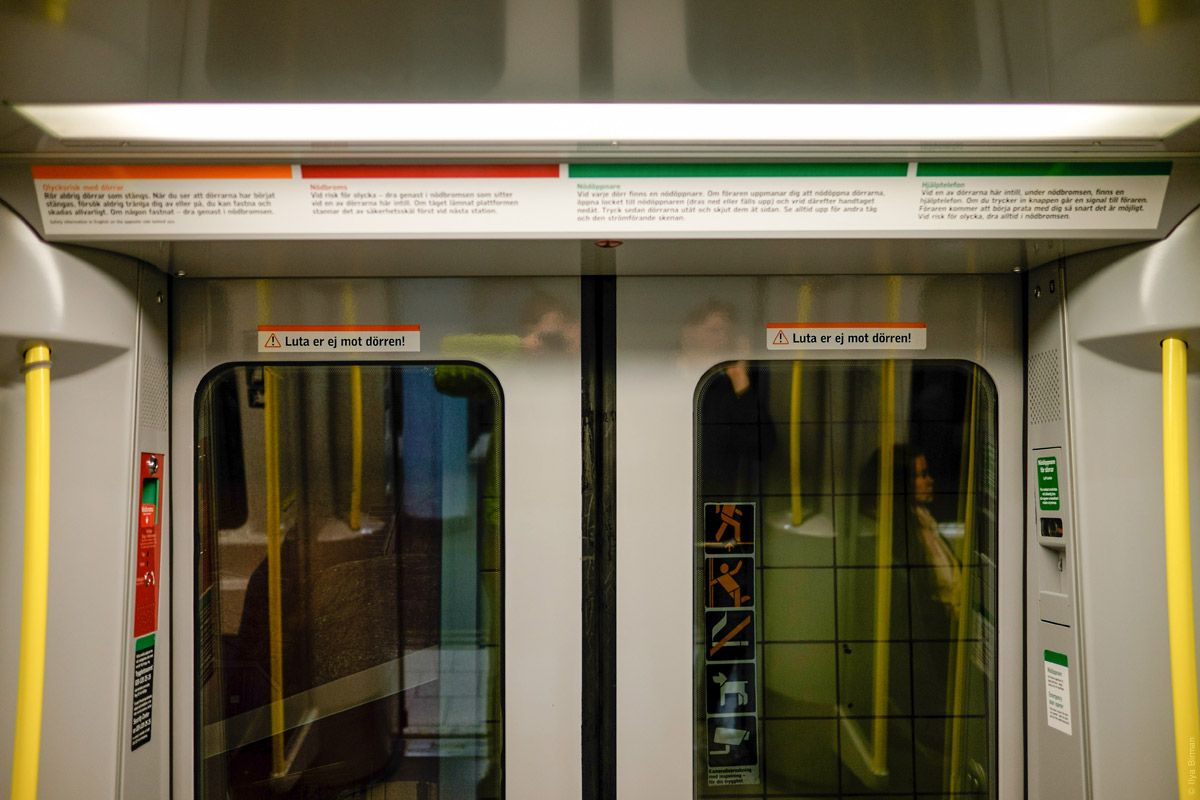 Typesetting: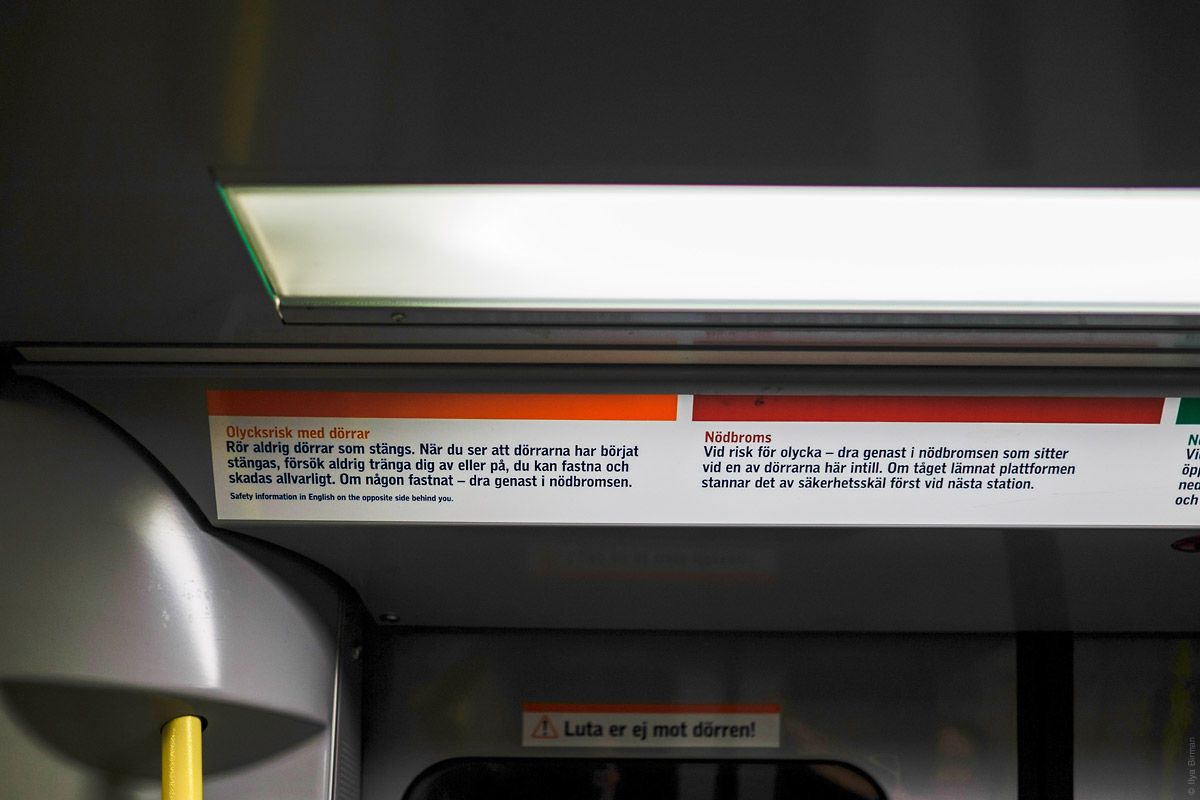 Different angle: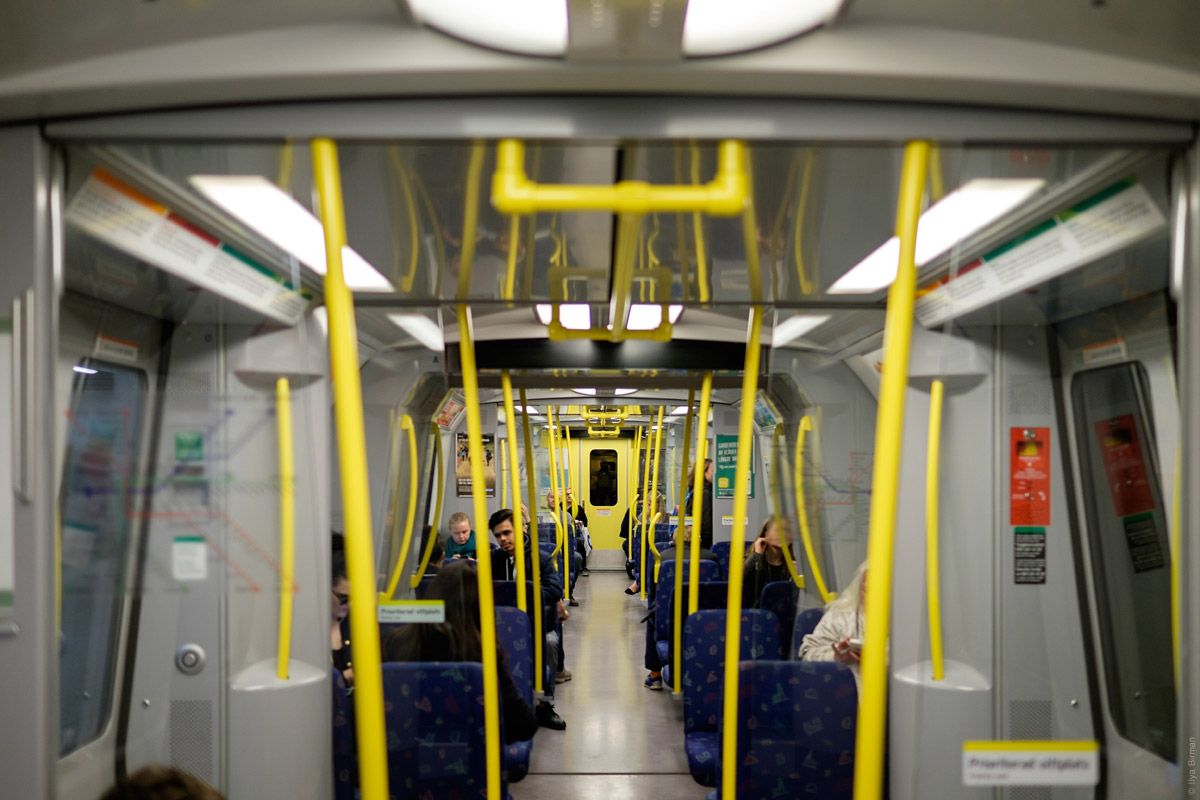 The line diagram on a transparent background next to the doors: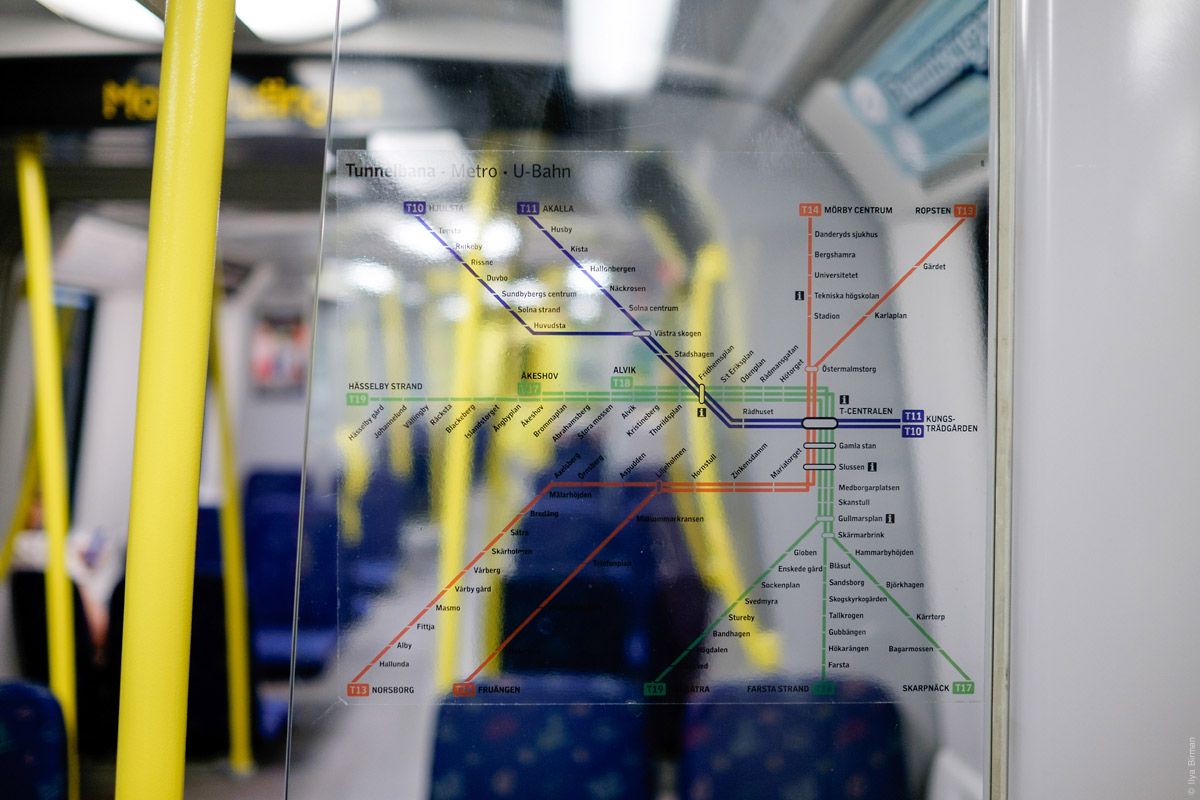 More pictograms: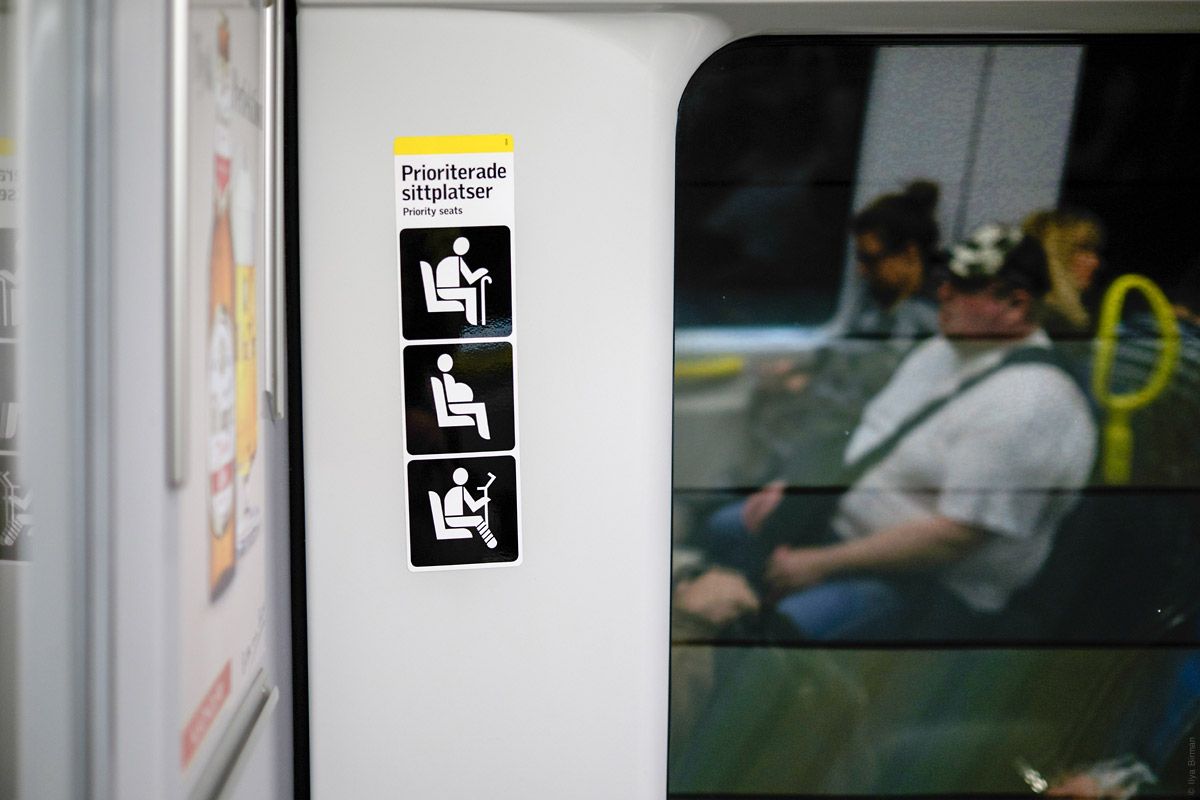 At stations, the driver leans halfway out of the train to see the people when announcing that the doors are closing: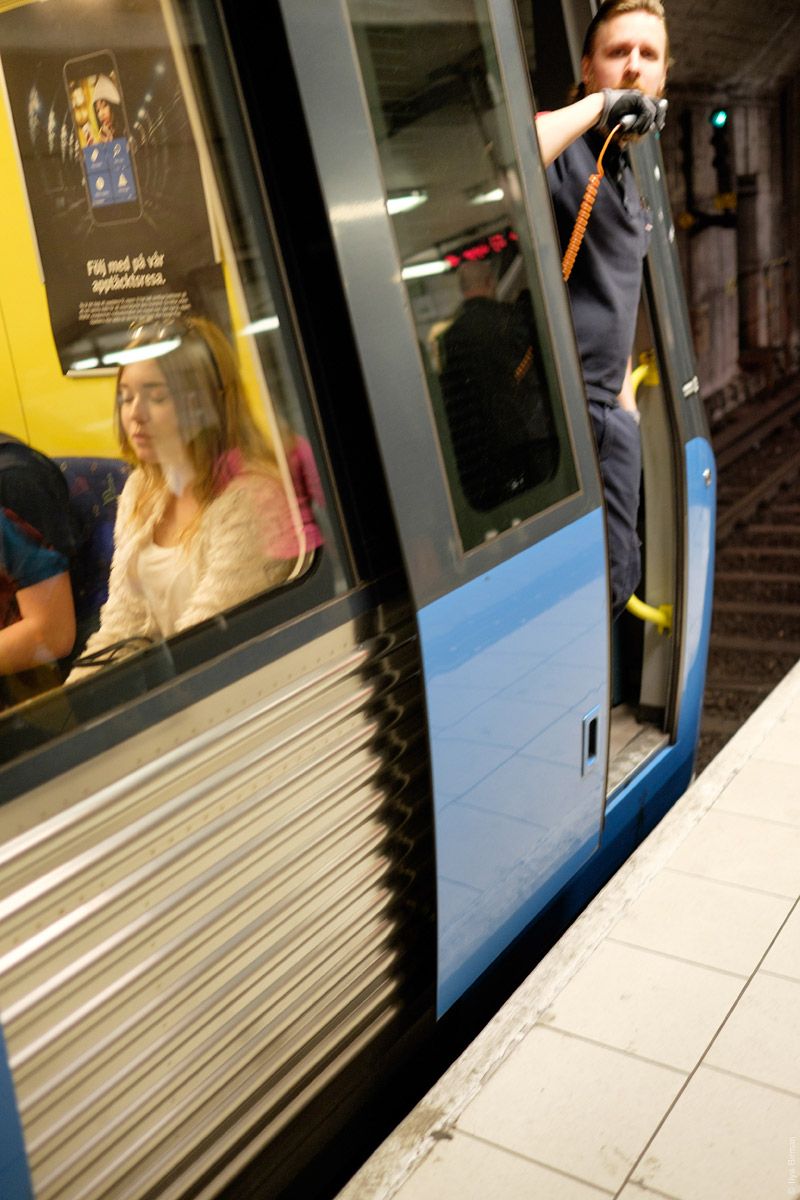 The old train: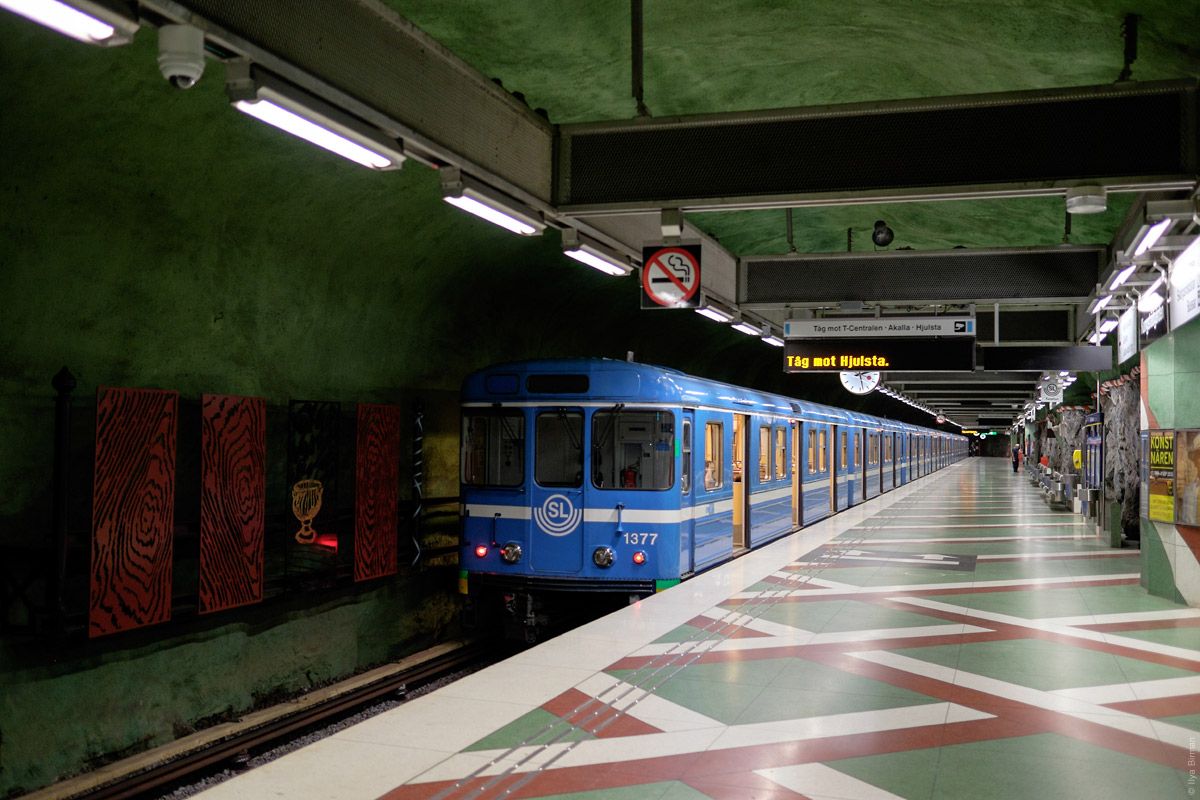 The train at the most incredible station: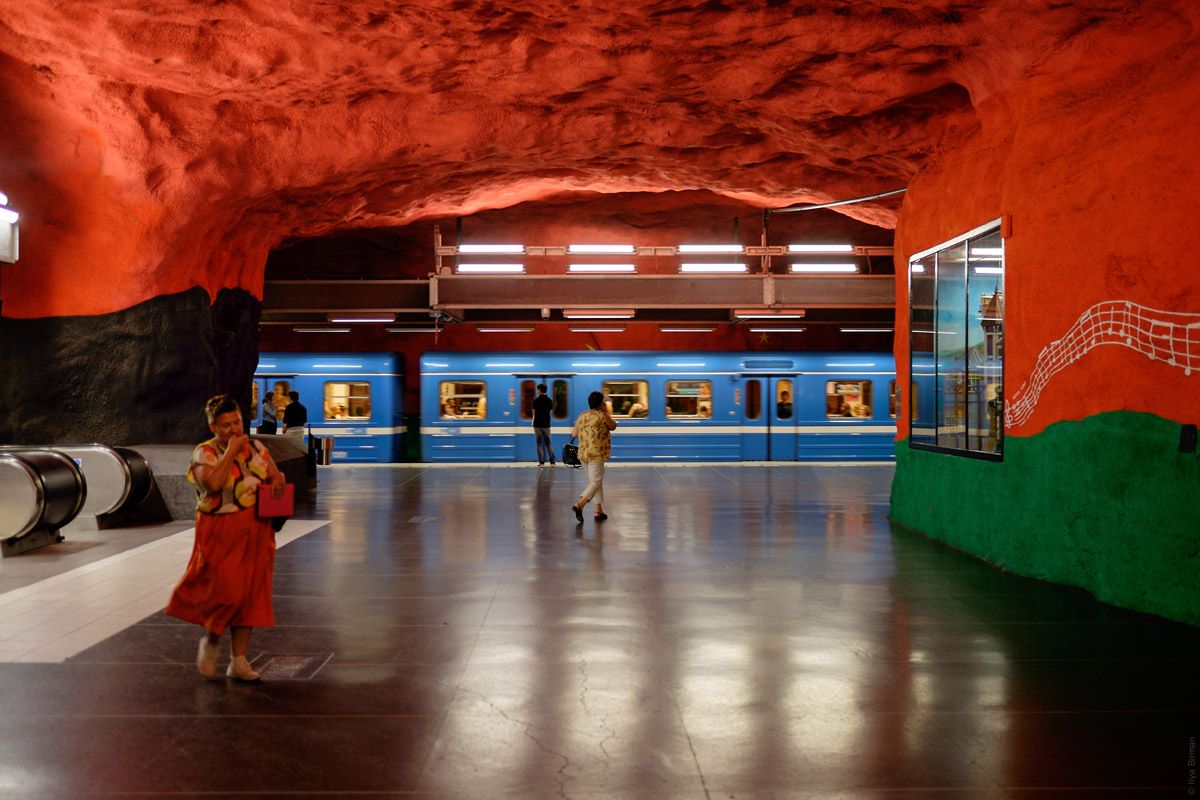 I'll cover it in the next post.
Inside the old train: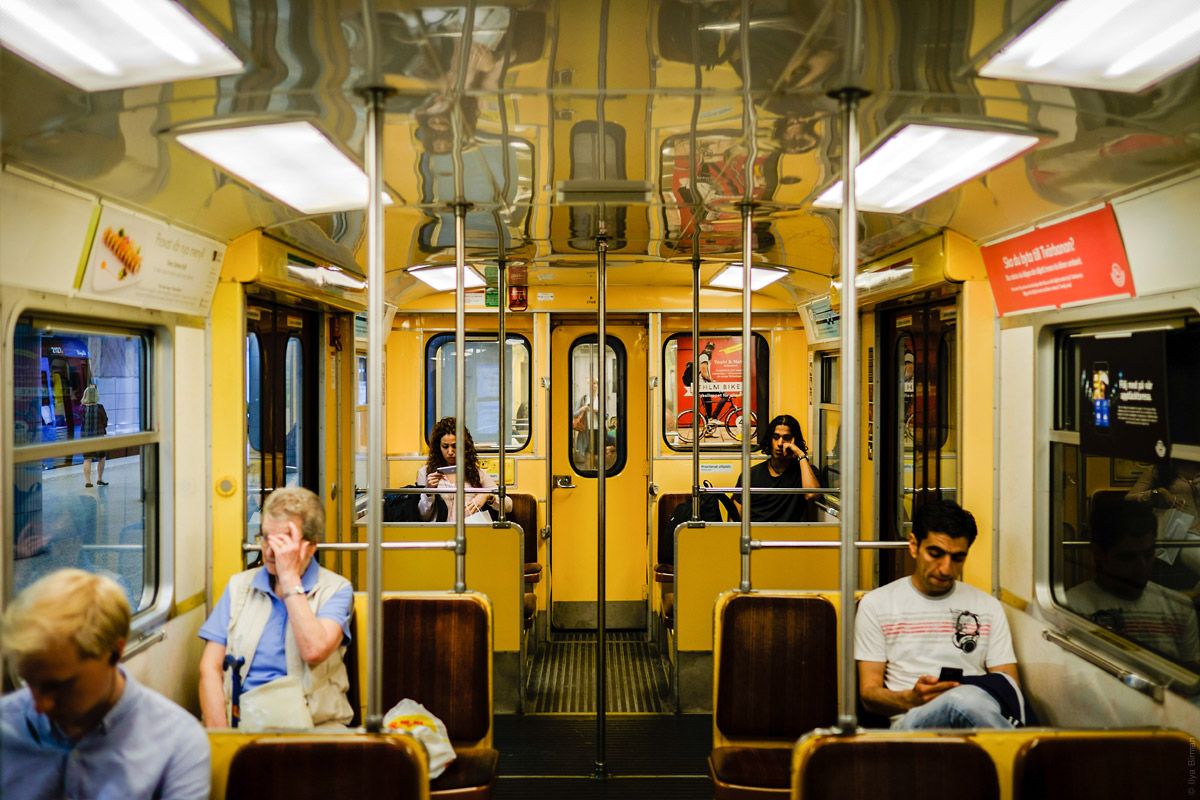 The view in the opposite direction: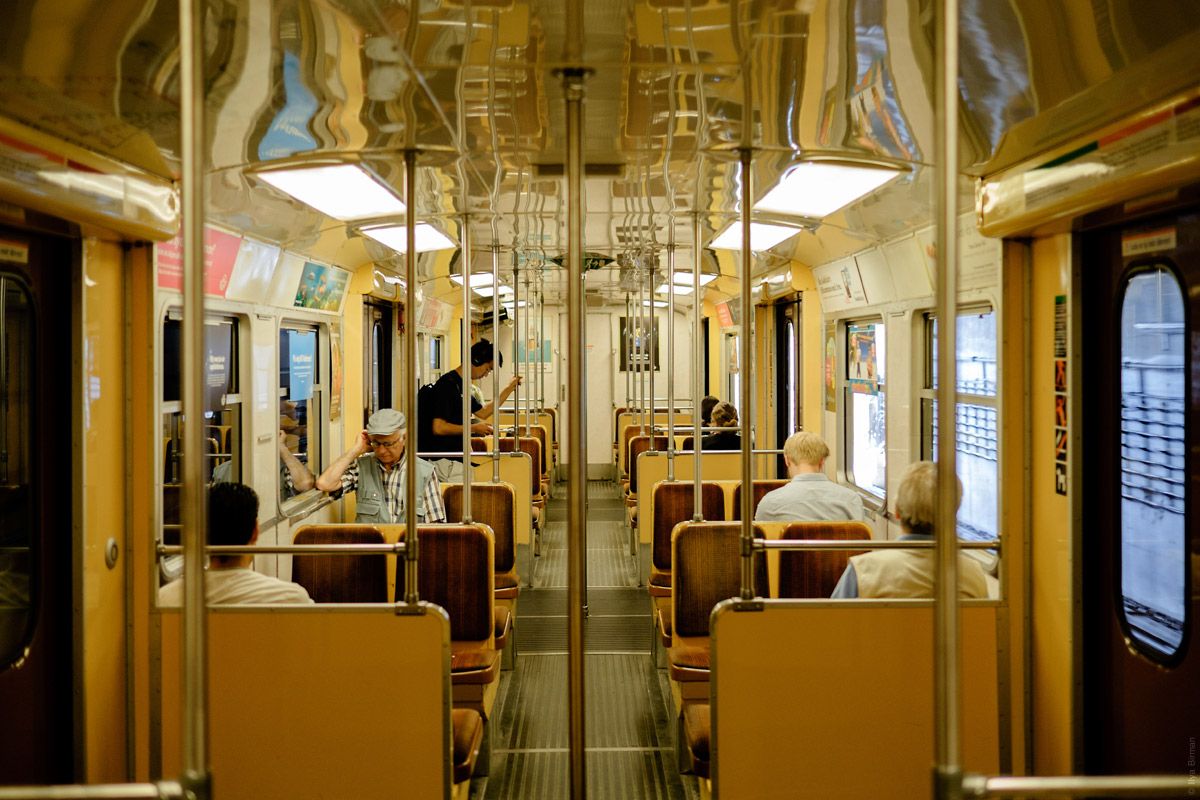 The diagram on the ceiling: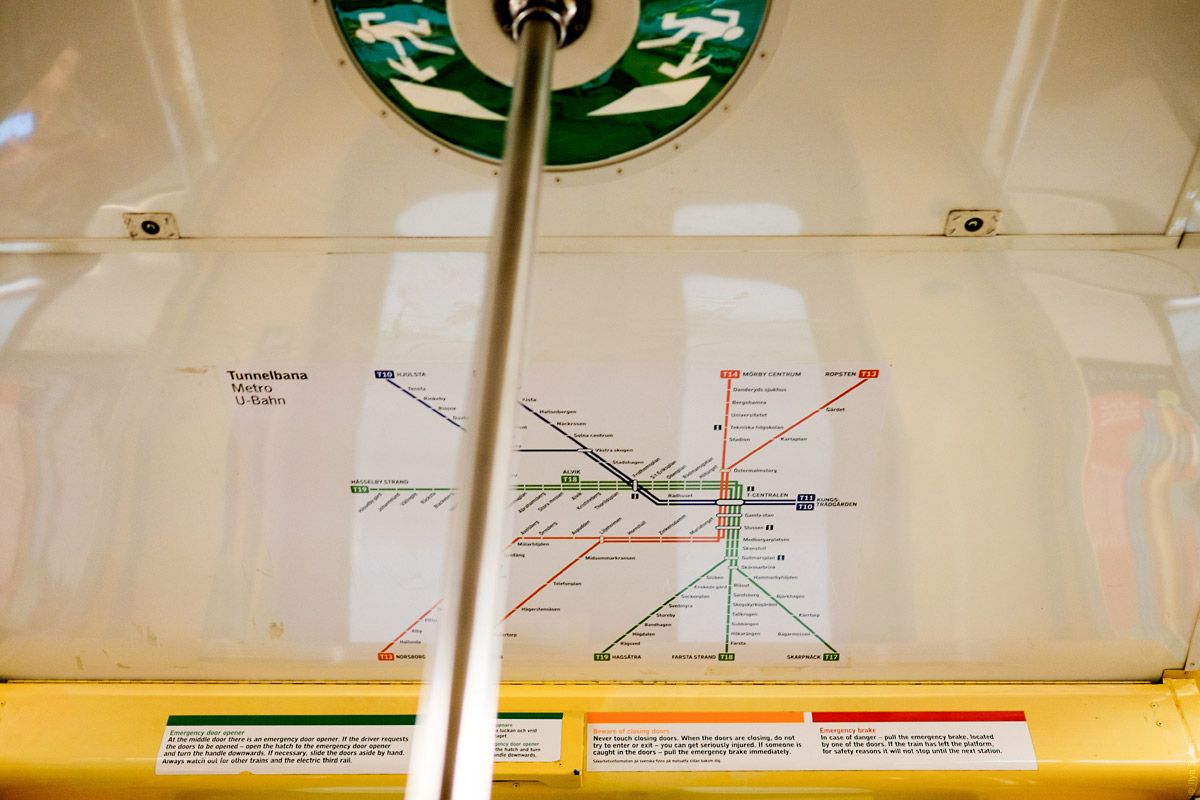 The transport system ads: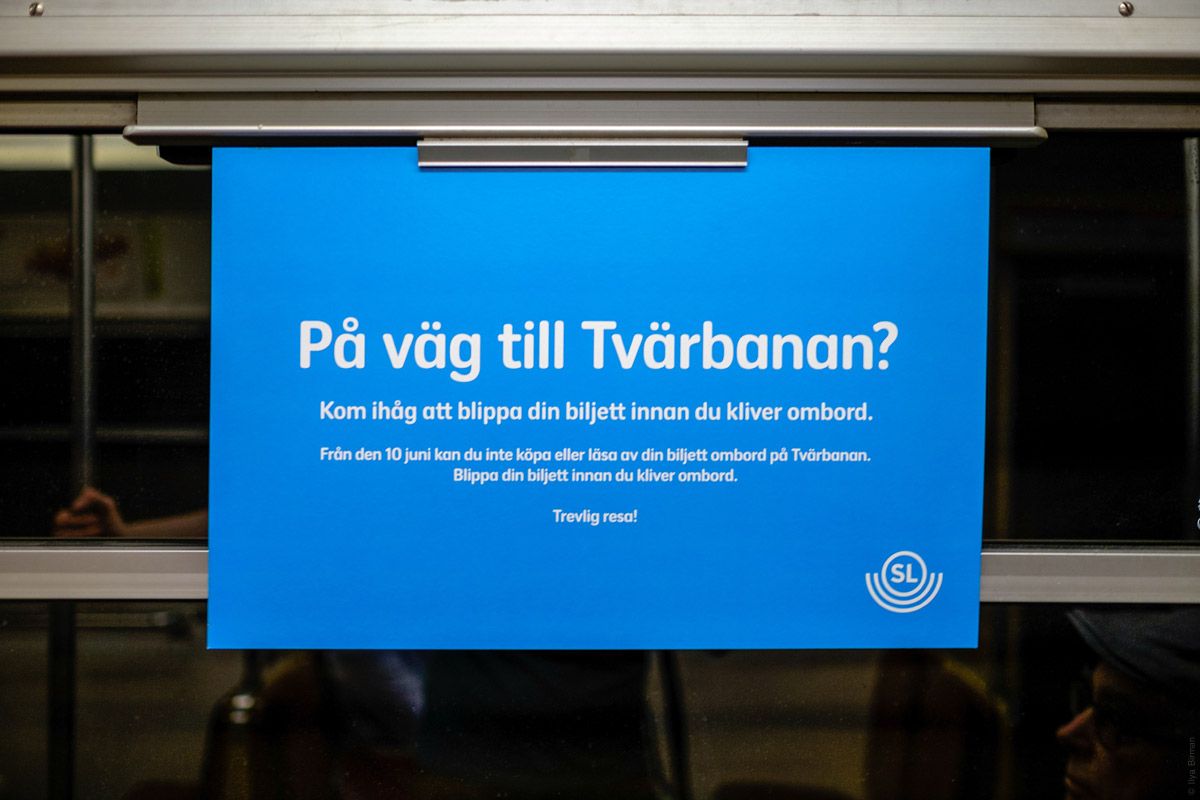 Simple but effective: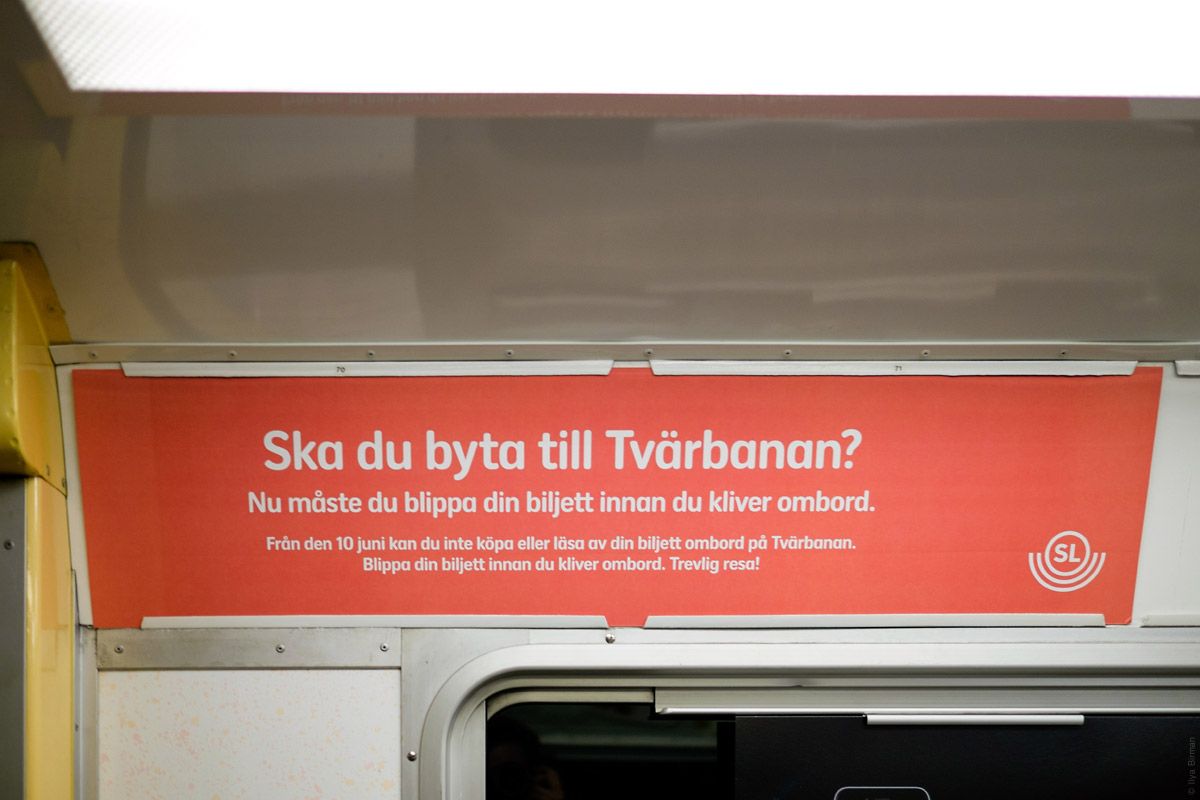 A freight train passes: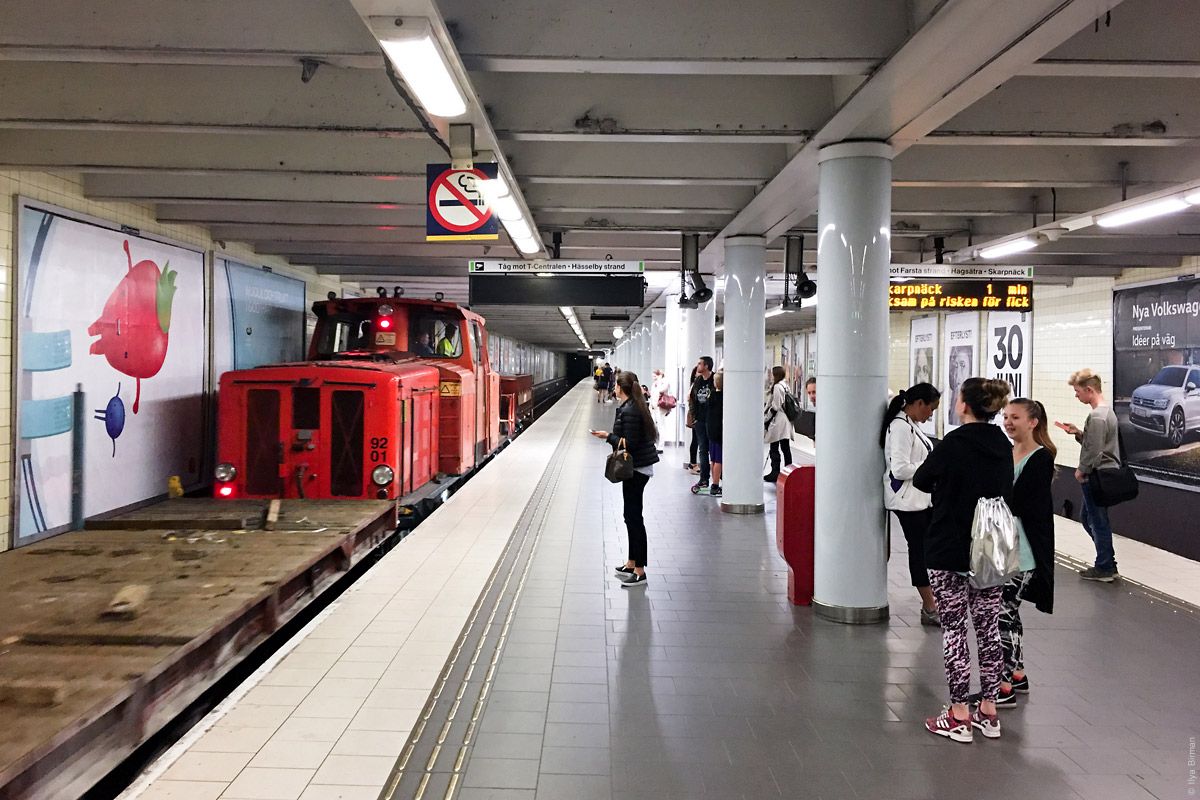 The pictures are from the trip in June 2016.
See also: