Using timezones in Calendar in remote teams
Those who have remote colleagues and clients sometimes struggle with timezones and don't know how to use Calendar.
Here's what you do. Turn on timezone support if it is off for some reason: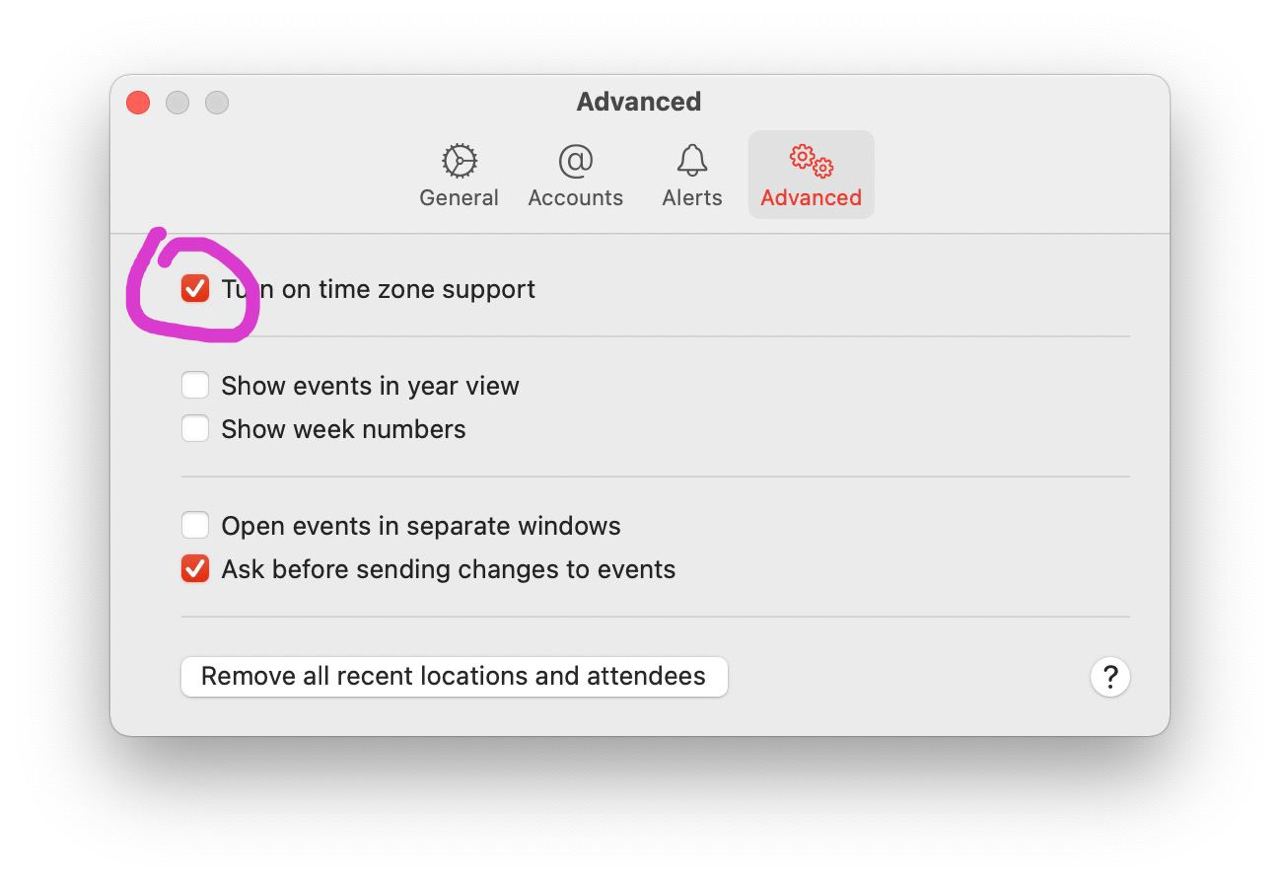 When you add a meeting, specify its timezone (unless it's the one you are in):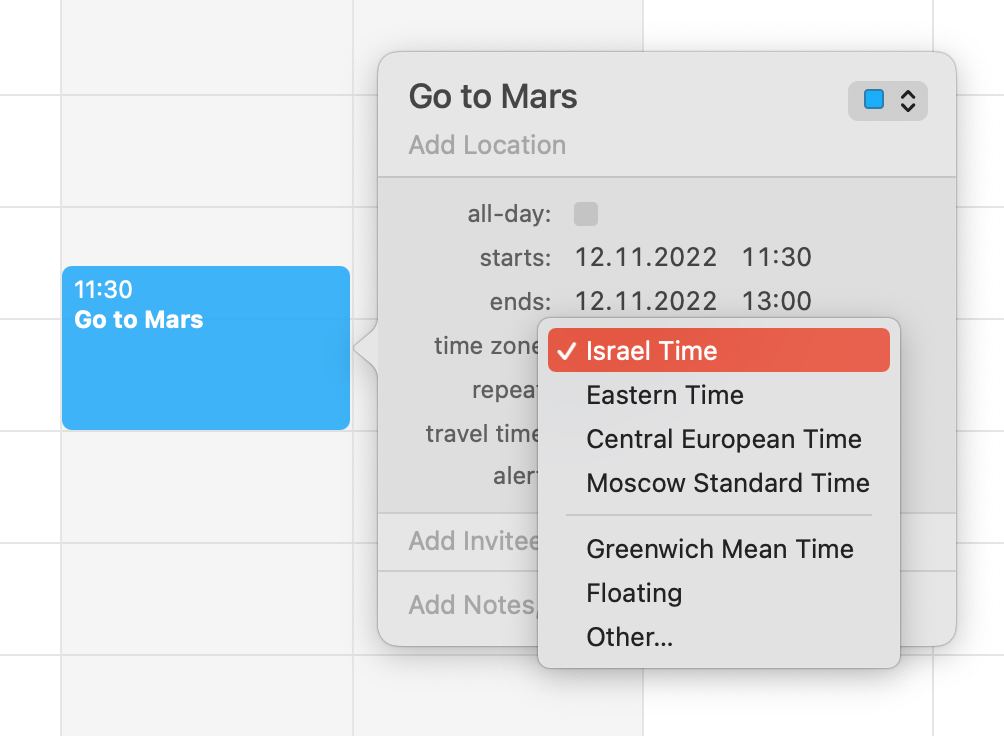 In the toolbar, select which timezone to display your calendar in and create events by default: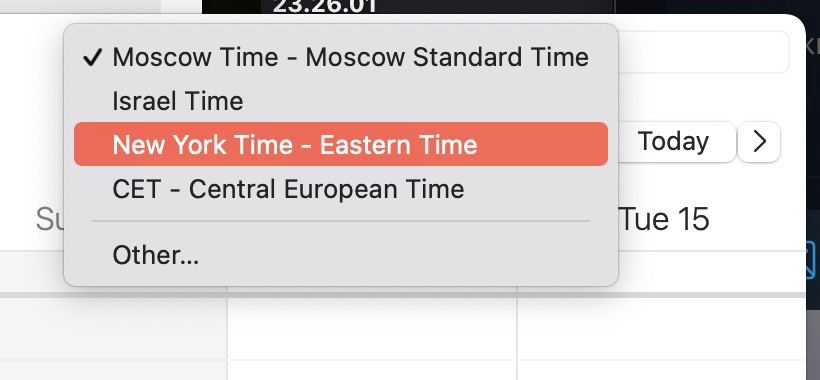 To be honest, I have no idea how come this "timezone support" is an option and what happens when it's off.