Promo mix: I Wanna Go Back
Made a new promo mix during the holidays (in Russia we have holidays after the New Year). Listen to it here: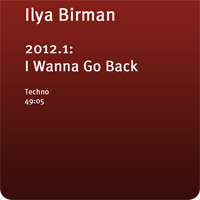 I've wanted to make a techno mix for a long time, and finally it's done. The player is still under construction, but it mostly works fine.