Promo mix: Crystal Smile
Here is my new morning psytrance / full on mix, Crystal Smile: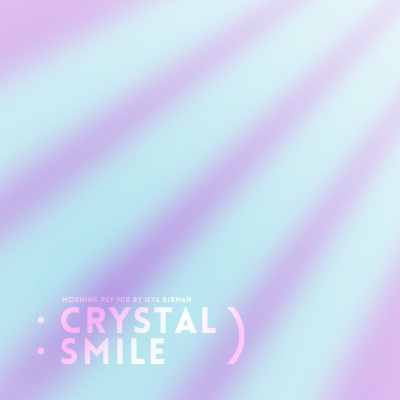 The tracklist is:
Analog Pussy: Angels
Mr. Peculiar: African Soul
Fatali: Ocean View
Safi Connection: Hello Houston
Cyber Cartel: Subway Get Away
Safi Connection: Human Lights
Ion: Fingerz
Spectra: Hi-Fly (Mr. Peculiar remix)
G-Light: Planet 604
Mr. Peculiar: Brainsnake
Cyber Cartel: Fallout
Mungusid: Safari
Audiomatrixx: Anandamide
Opium Of The Masses: Tunnel Of Energy
Ion: Reality
Mr. Peculiar: Born On Mars
Fatali: Point Of View
Suria: Izak
Mr. Peculiar: Crystal Energy
Cyber Cartel: Magnetic Fields
Ion: Connect
Talpa: Hidden Smile
G-Light: Dance of The Morning Sun
Mungusid: Crystal Smile
Ninth Of Kin: Wonders (Skin Care, 2006)
Cyber Cartel: Back Form Space
Silver Surfers: Max E Flow
G-Light: Pitch Black
Fatali: Sleep On
The Egg: Angel Of My Soul (Allaby Remix)
Hypersonic: Vida
Suria: Hallucinogirl
Cyber Cartel: Electro Magnetic
Rumble Pack: Back To Basics
Blue Vortex: Simsic Amplifier
Talamasca: Cancer
Good morning.