Promo mix: Freed
The new mix is a progressive house one.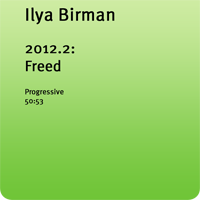 I was going to call it "Lust And Passion" as it includes the tracks named "Circles of Lust" and "Passion Of Zorro". But then I changed my mind: Dosem and his track Freed are the heroes of the mix. In fact, everything Dosem produces is delicious. Both "Beach Kisses" and "Silent Drop" were splendid. And now here's Freed (40:25+) — boy is it good!
The rest of the tracks are also great. Why would I include them in the mix otherwise, right?