Apple Store in Amsterdam
Here's what the future Amsterdam Apple Store looks like: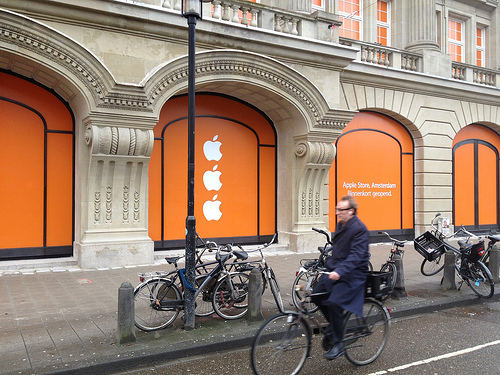 Multiple logos next to each other? Most identity guidelines strictly prohibit all kinds of logo desacralization. I don't know if Apple has any (and what they say), but here, Apple seems to be fine with the play.
Oh, by the way, this is what the coat of arms of Amsterdam looks like: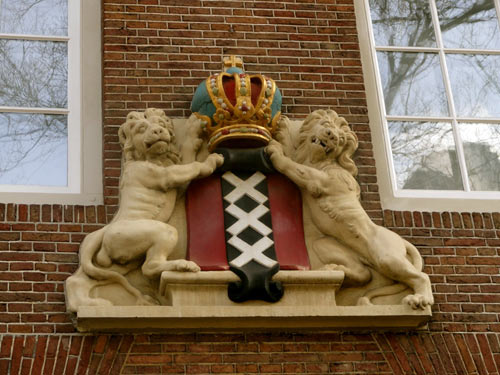 Good taste and good sense of humor is above guidelines and rules.