Berlin U-bahn
See an earlier post on Berlin U-bahn station lettering. Now, to the rest of the U-bahn.
Typical station entrance: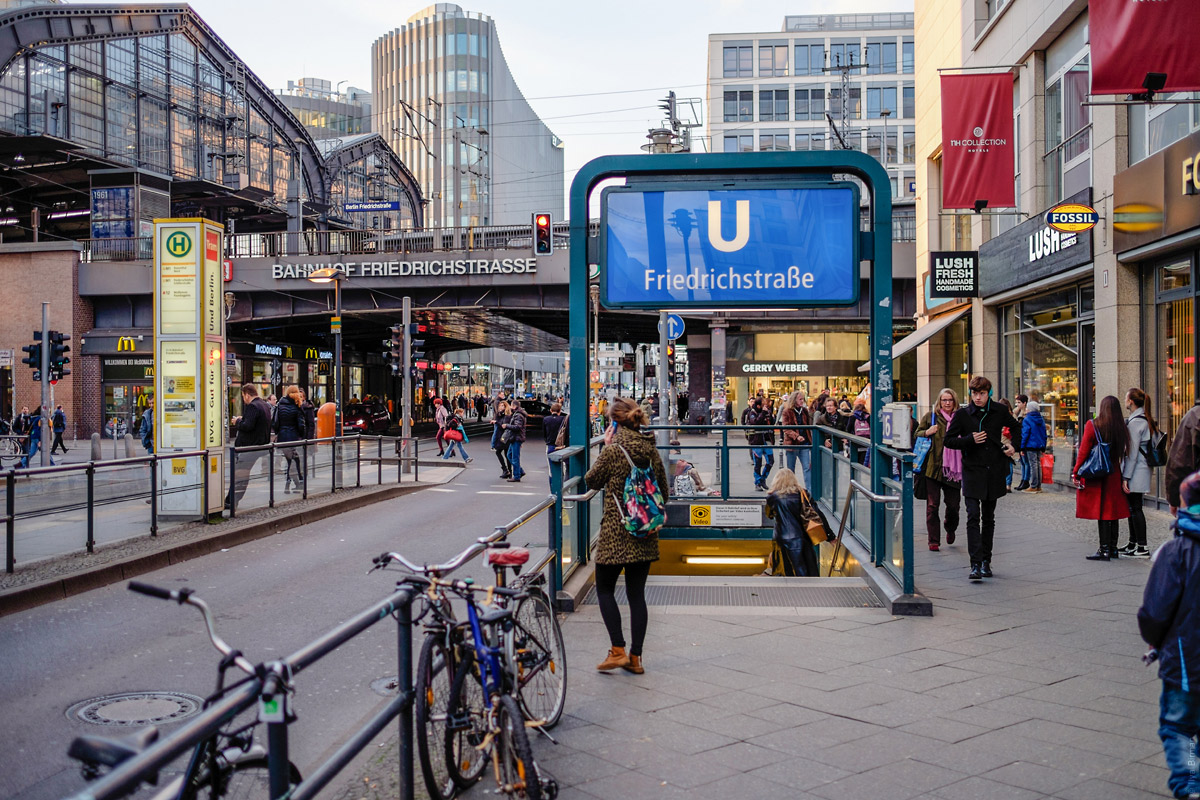 There is also a tram stop to the left and a train station above the road.
Stadtmitte station has its own entrance sign design: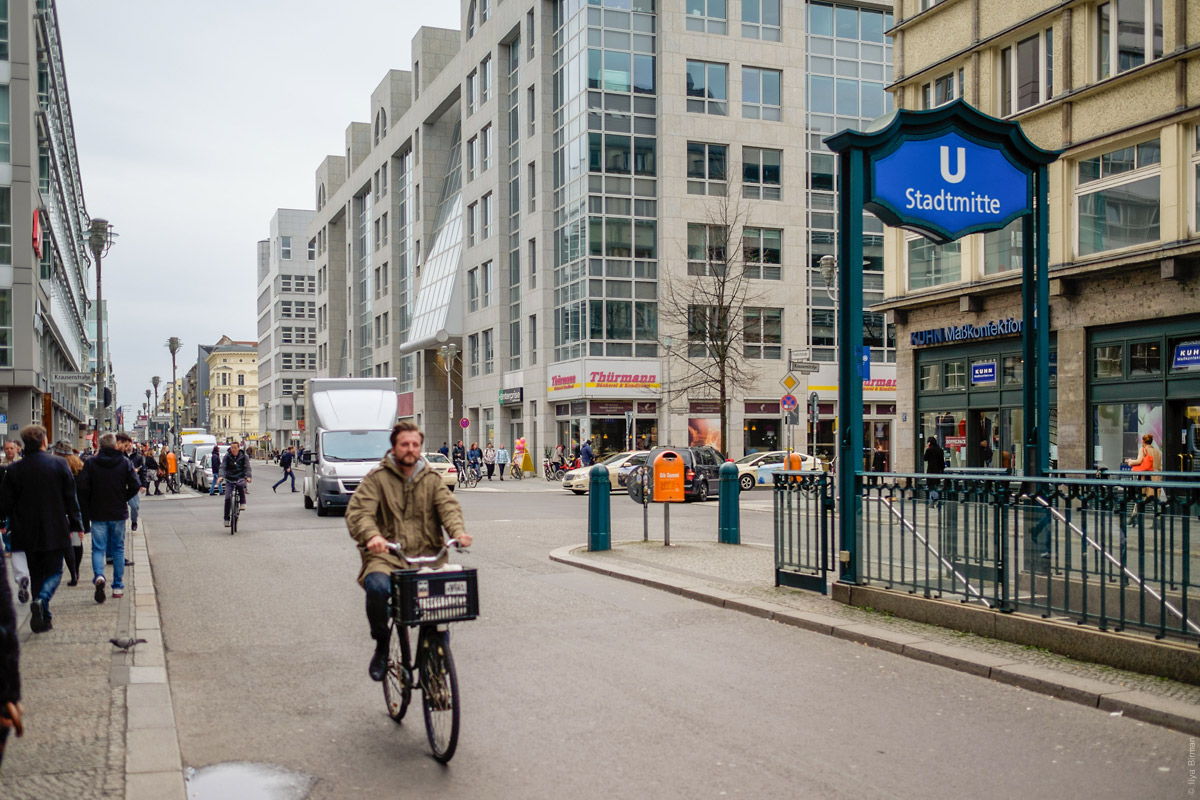 A schedule at the entrance: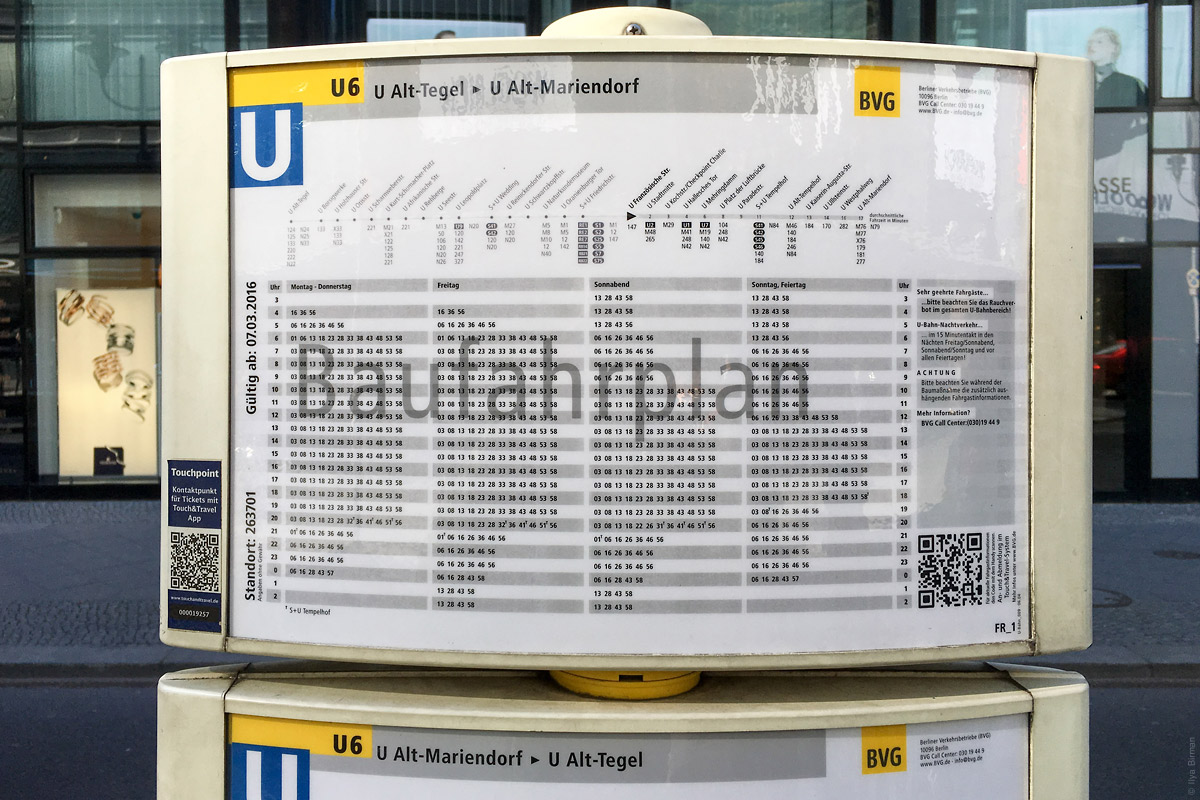 Elements of wayfinding inside the stations. The list of the remaining stations of a line: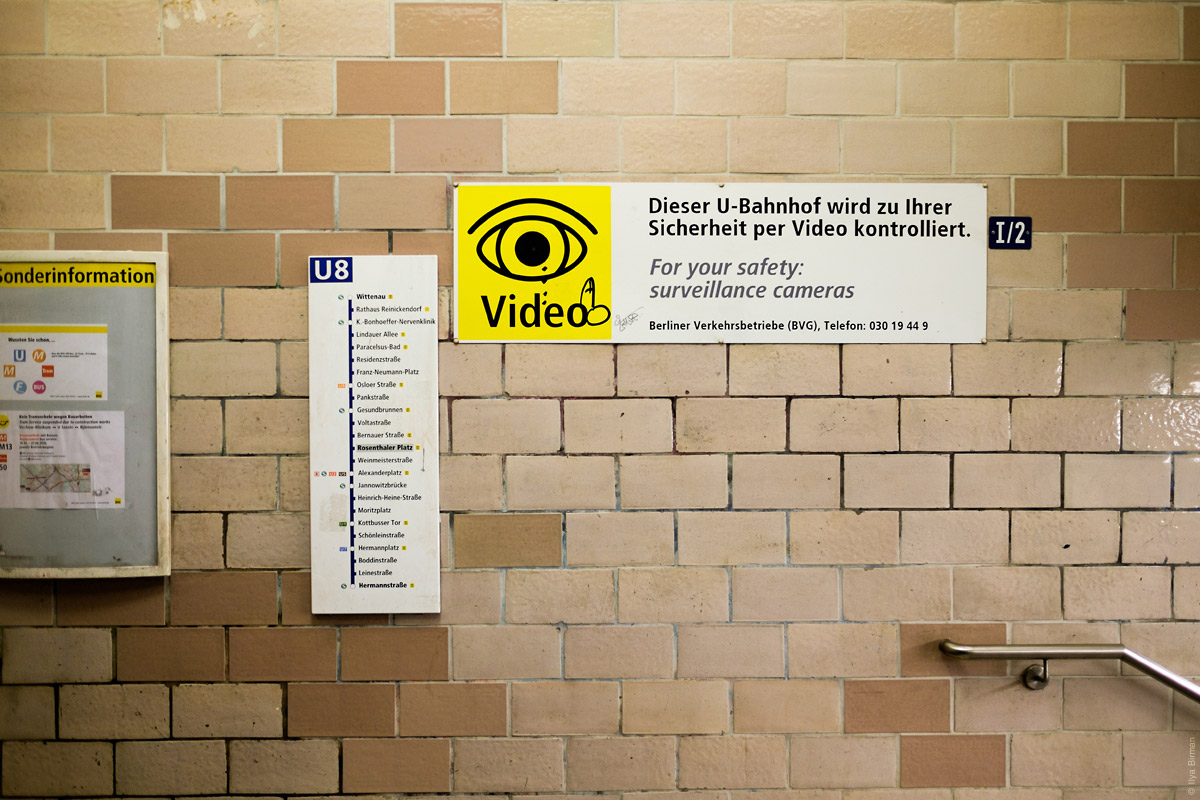 Another one: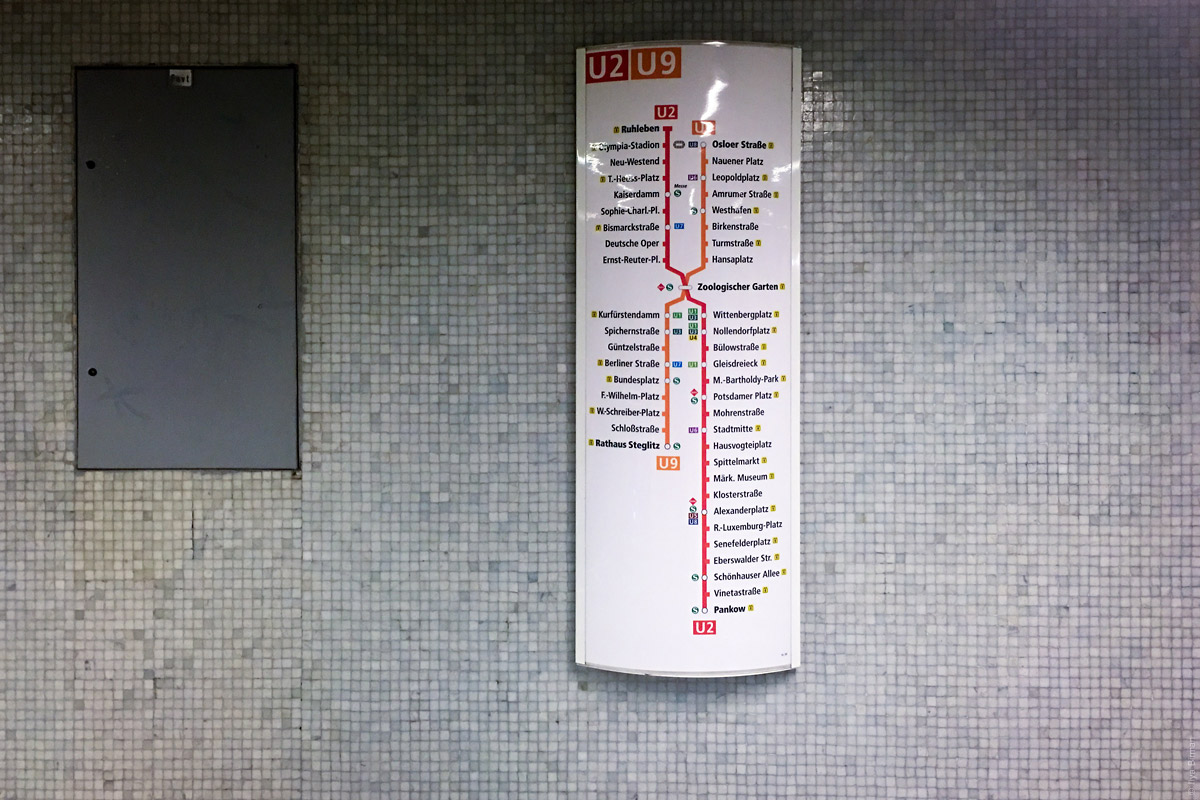 No turnstiles, as usual in Germany. To the left of the ticket machine (white and yellow), there is a small validator (yellow and white):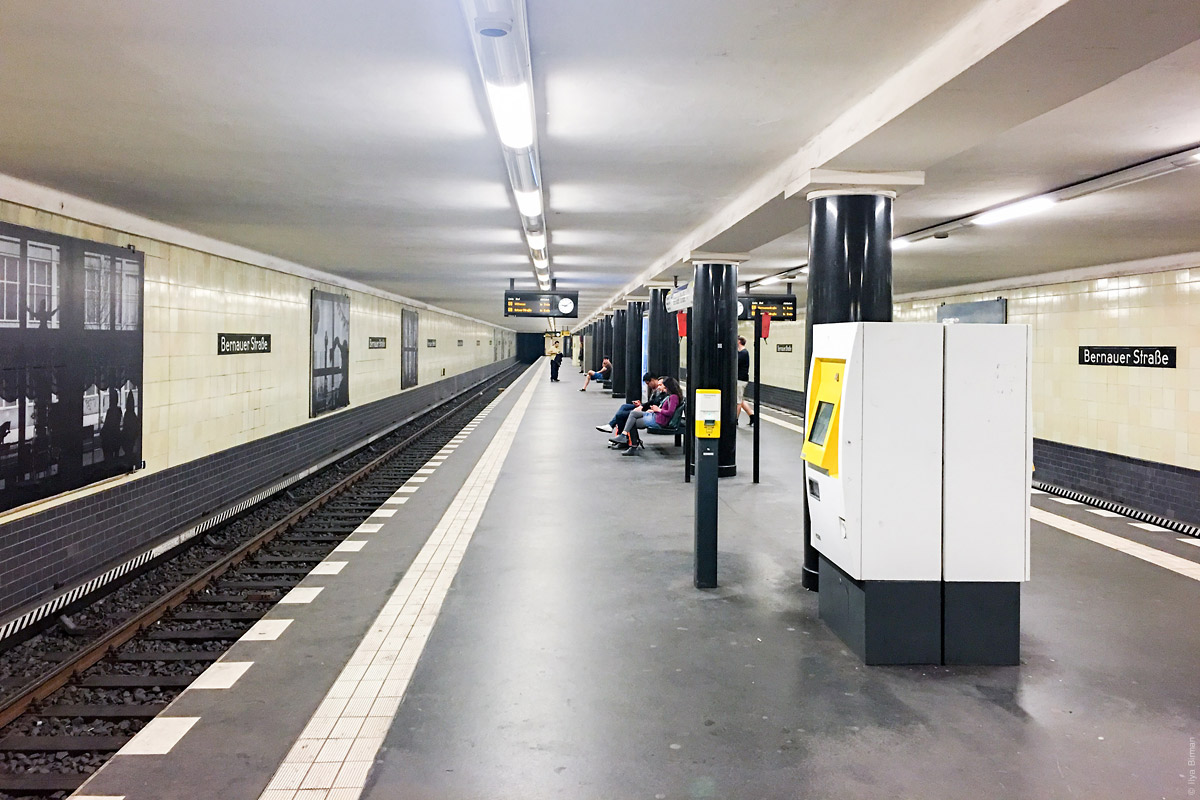 At the centre of a platform there is usually an element with the station name and exit guide: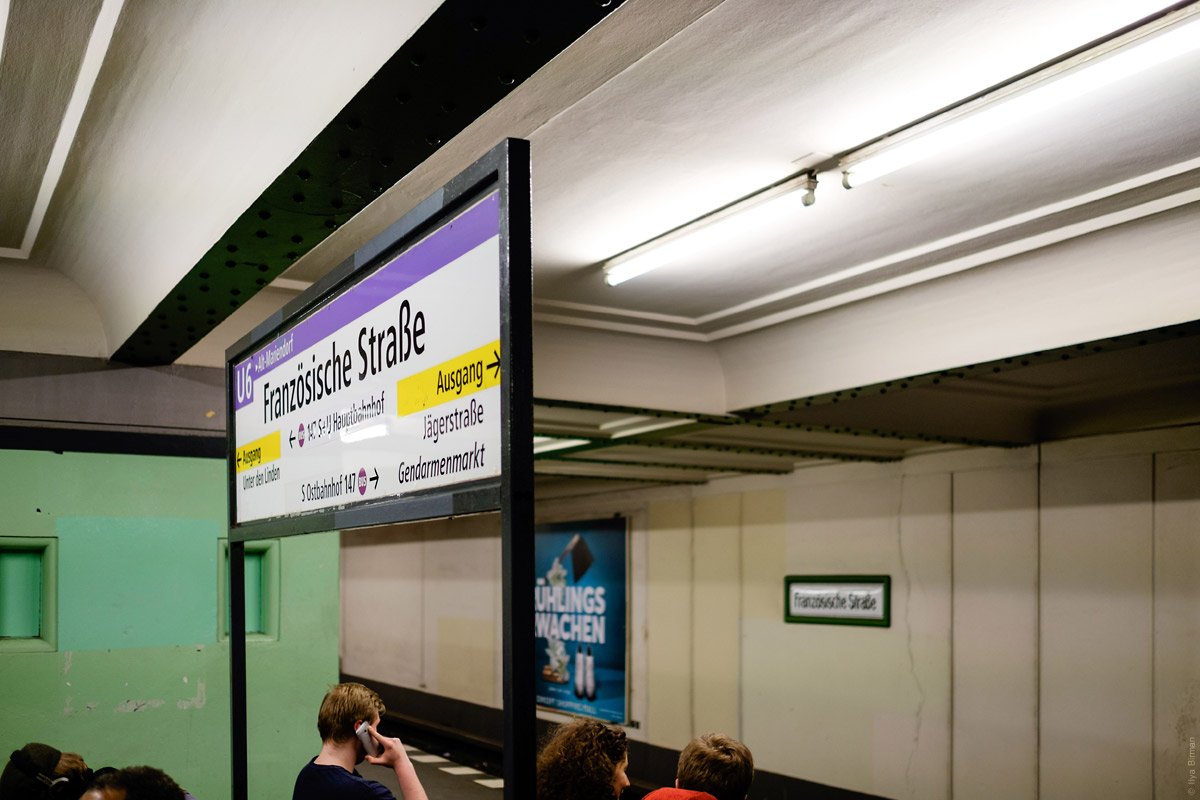 A similarly design element, but wall-mounted: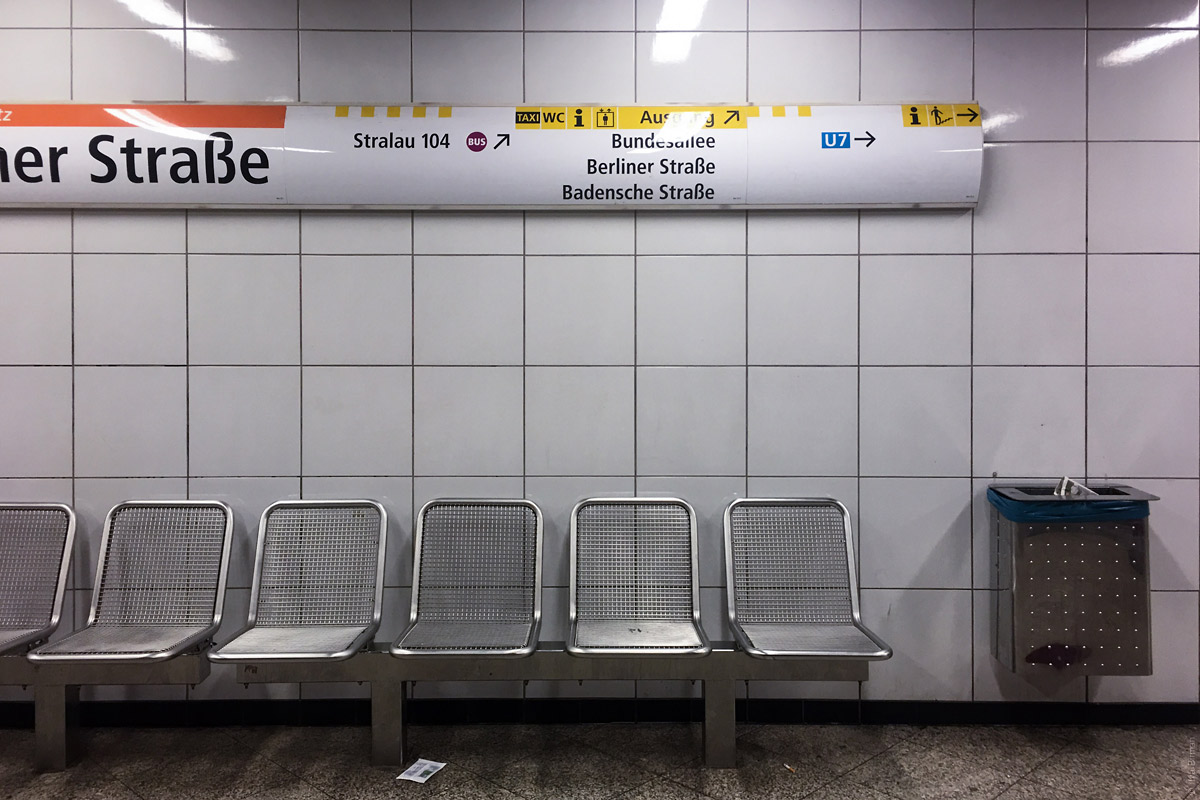 Another exit guide design: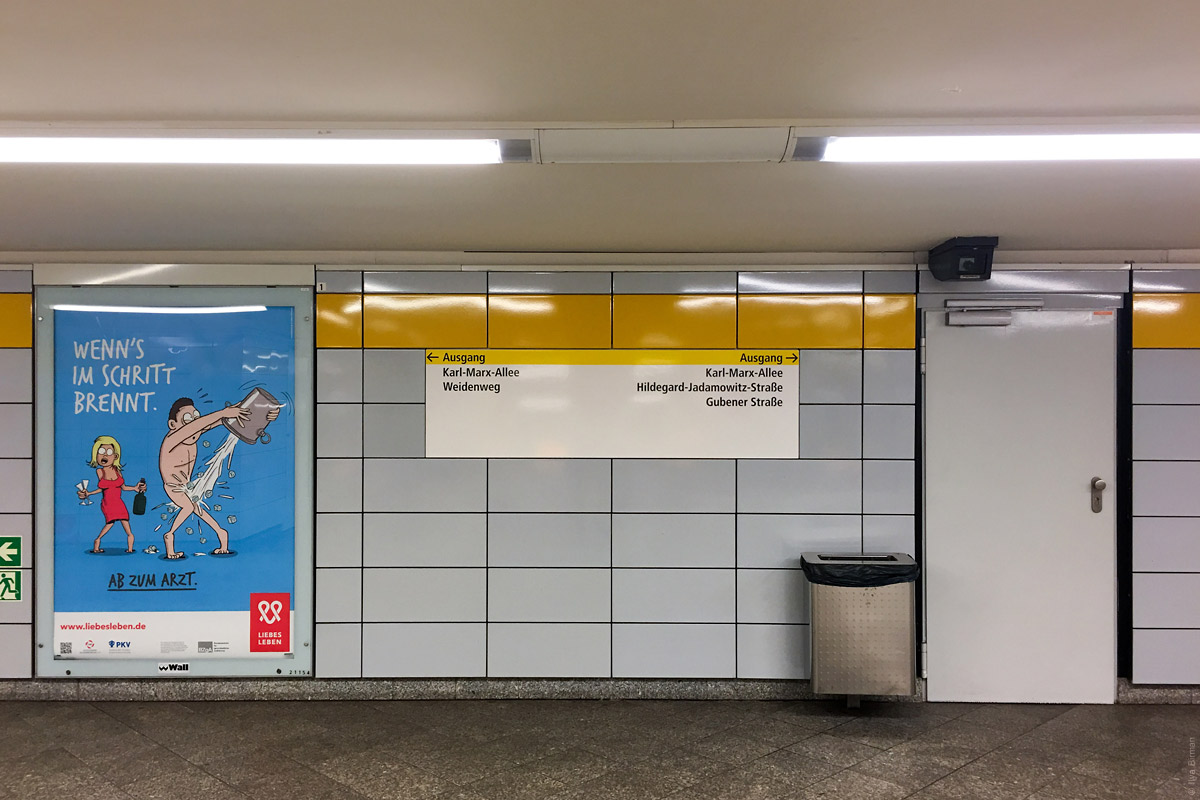 Time to the next train, service information and a clock: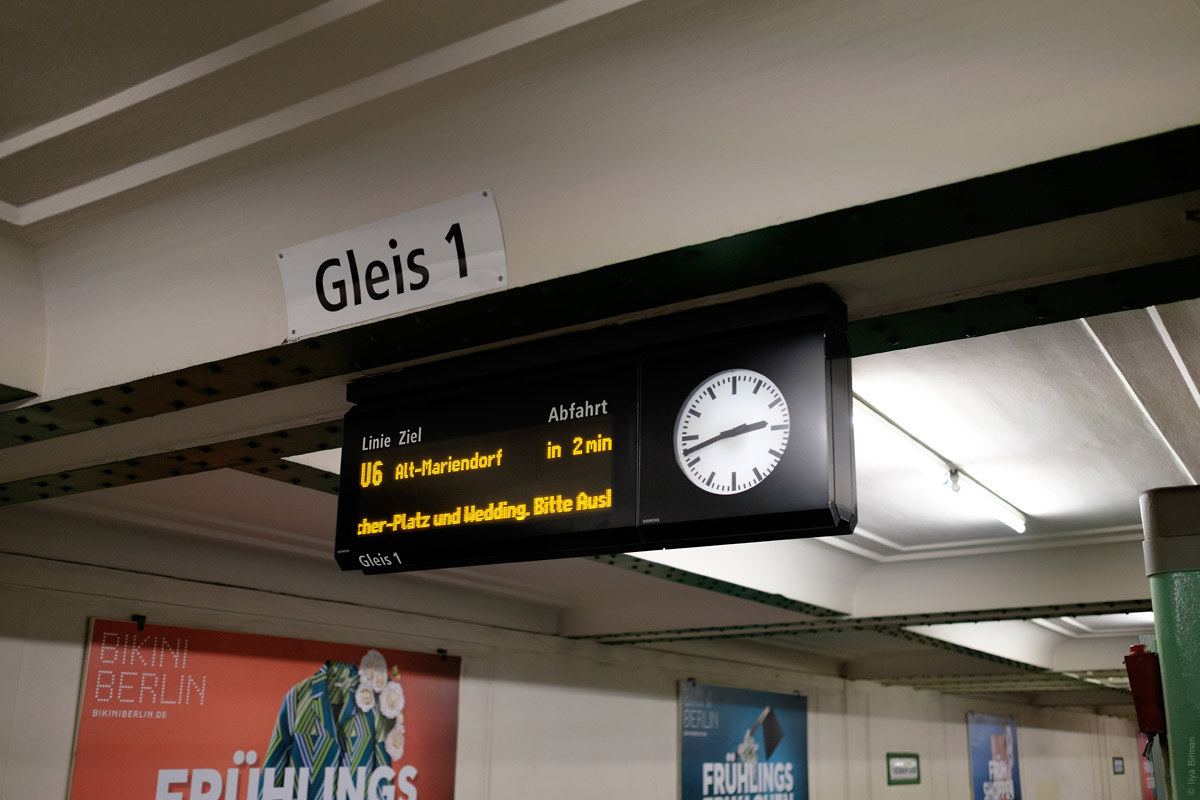 A compact version: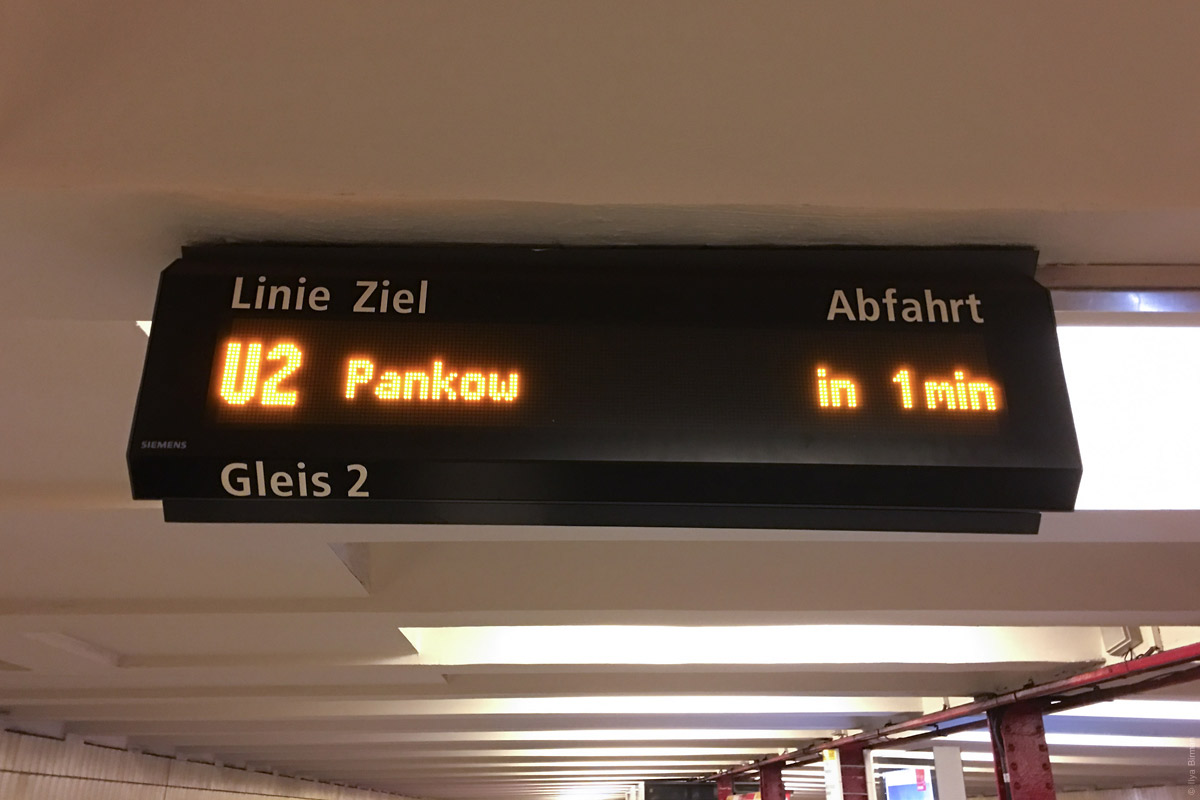 Ads: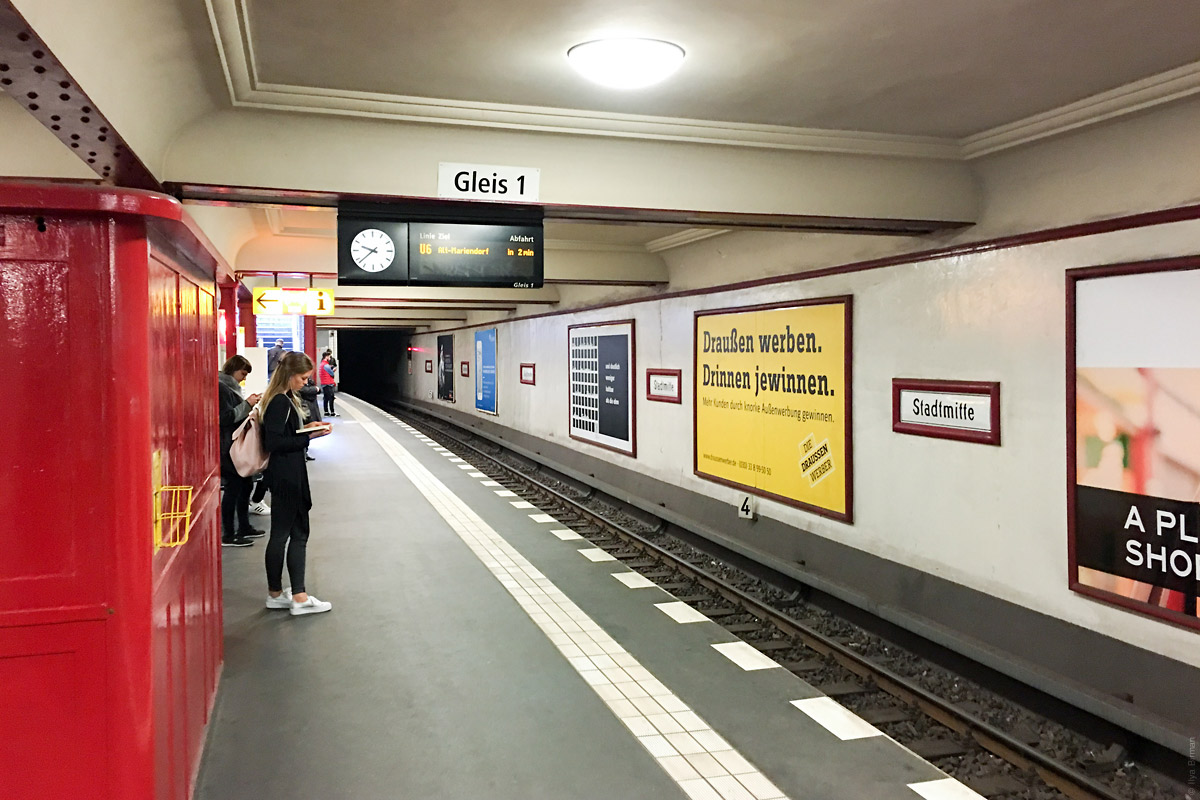 Train are yellow: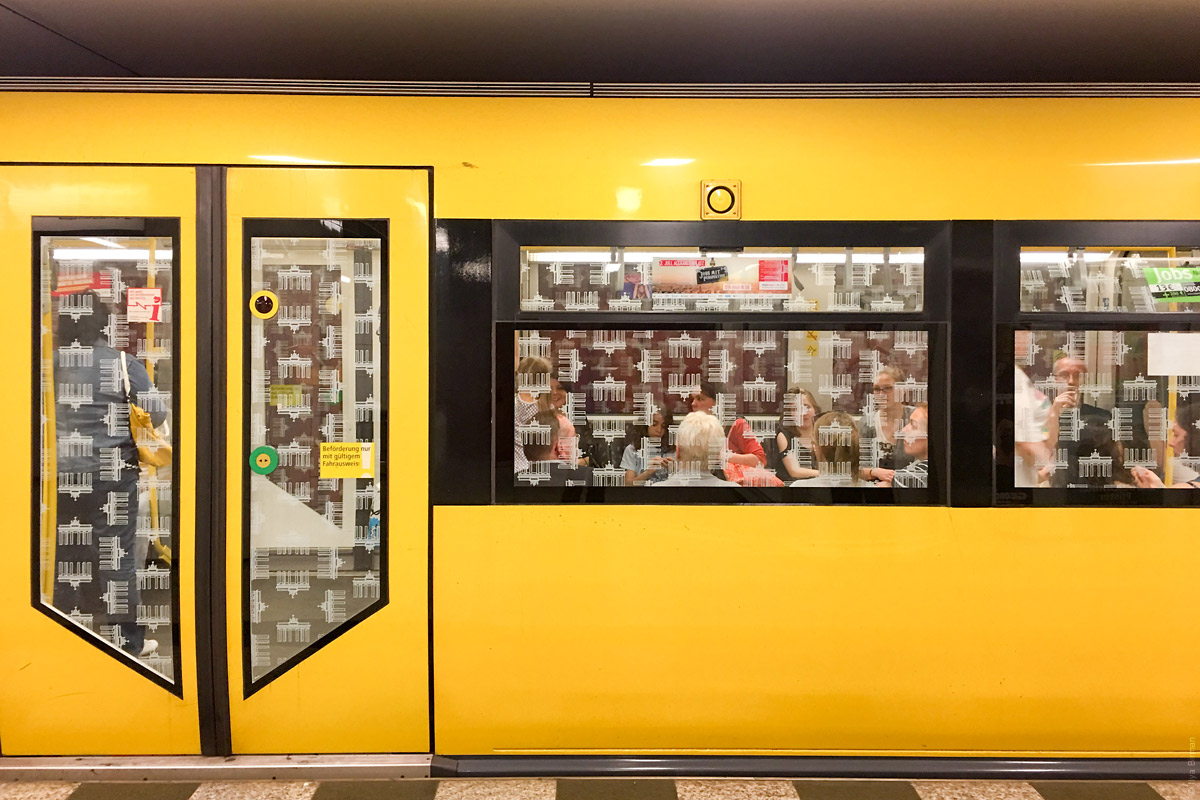 All trains have an external speaker (above a window) so that the announcement are heard from the platform. The windows are filled with the pattern of Brandenburg Gate.
Inside an older train: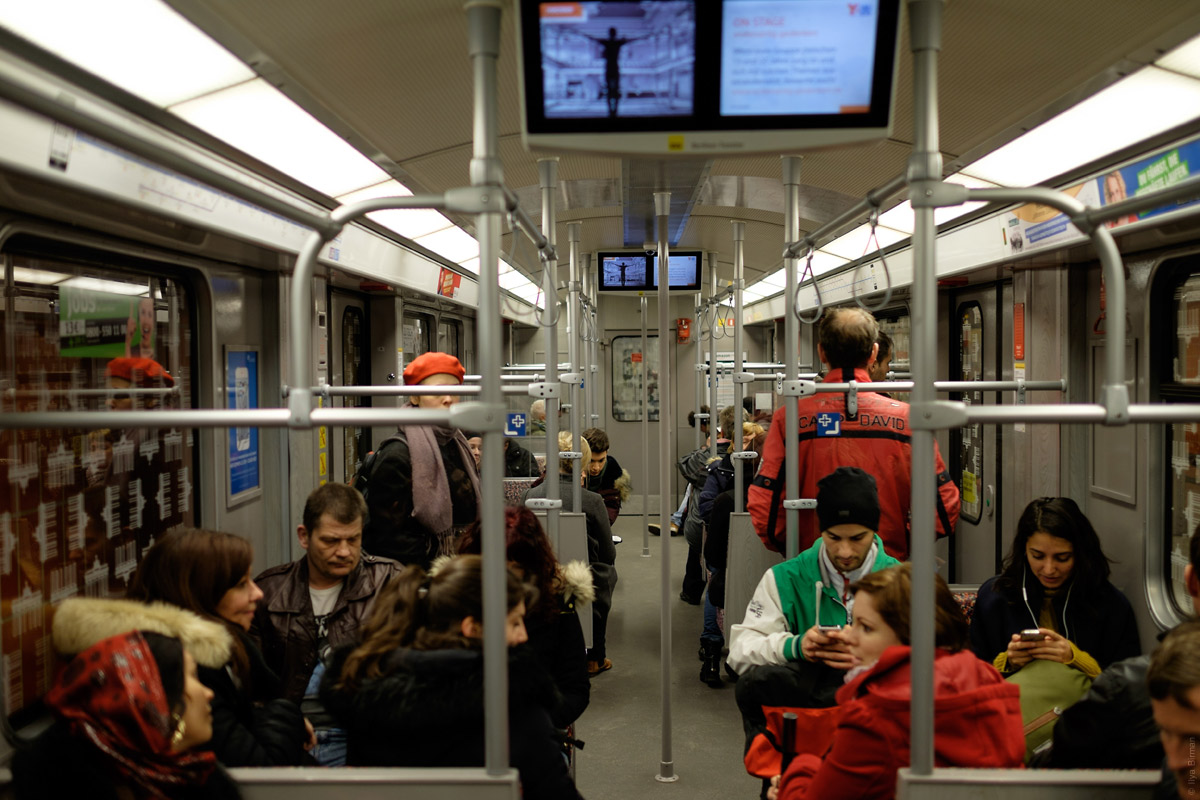 Inside an newer train: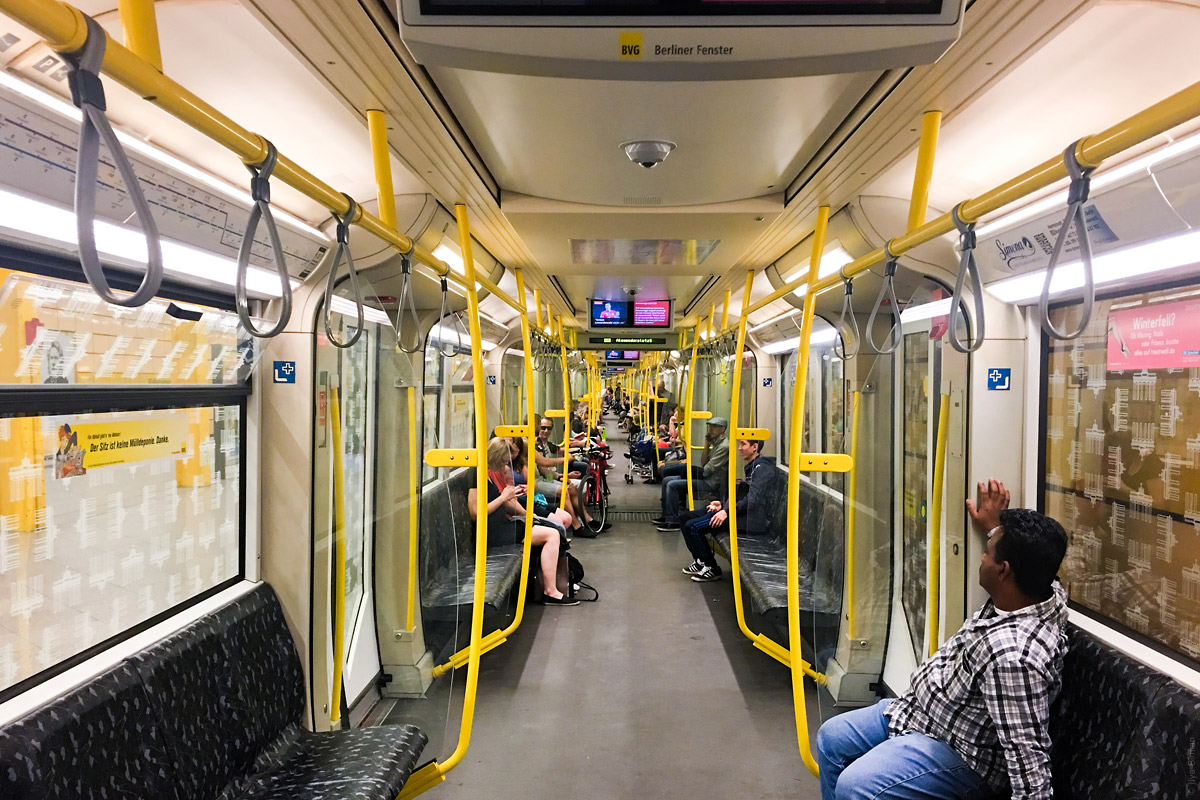 Line diagrams are grouped. 5, 8 & 9: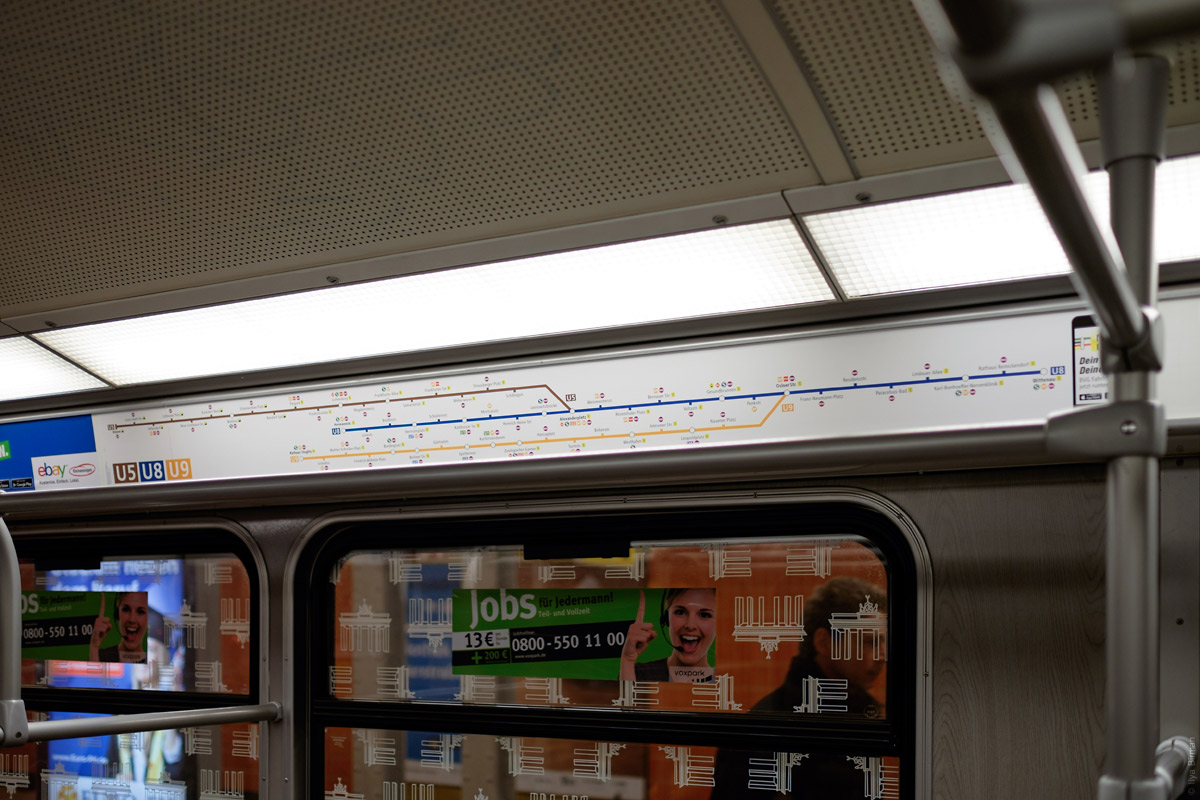 6 & 7: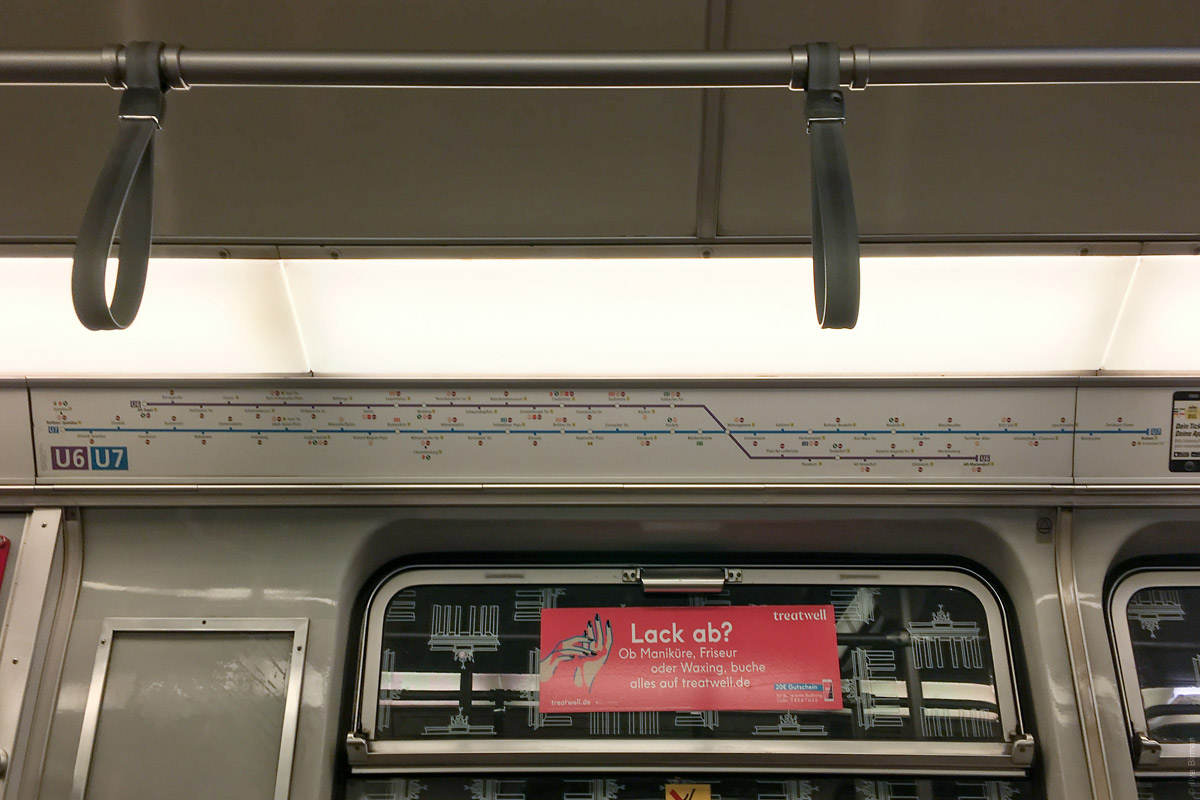 Apparently, this reduces the production cost. But this format also makes the shown lines more "related" in the eyes of a passenger, even though transfers to other lines are no worse.
A button to open the doors: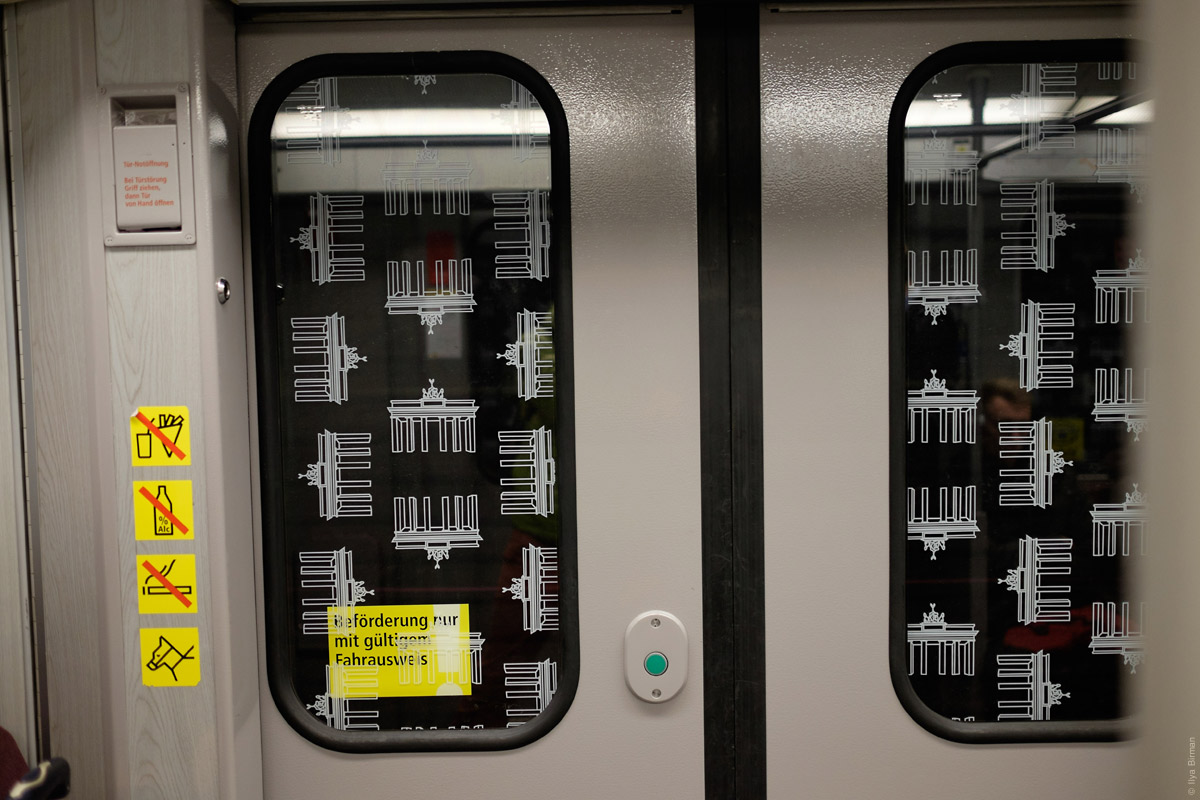 The system map is on the ceiling: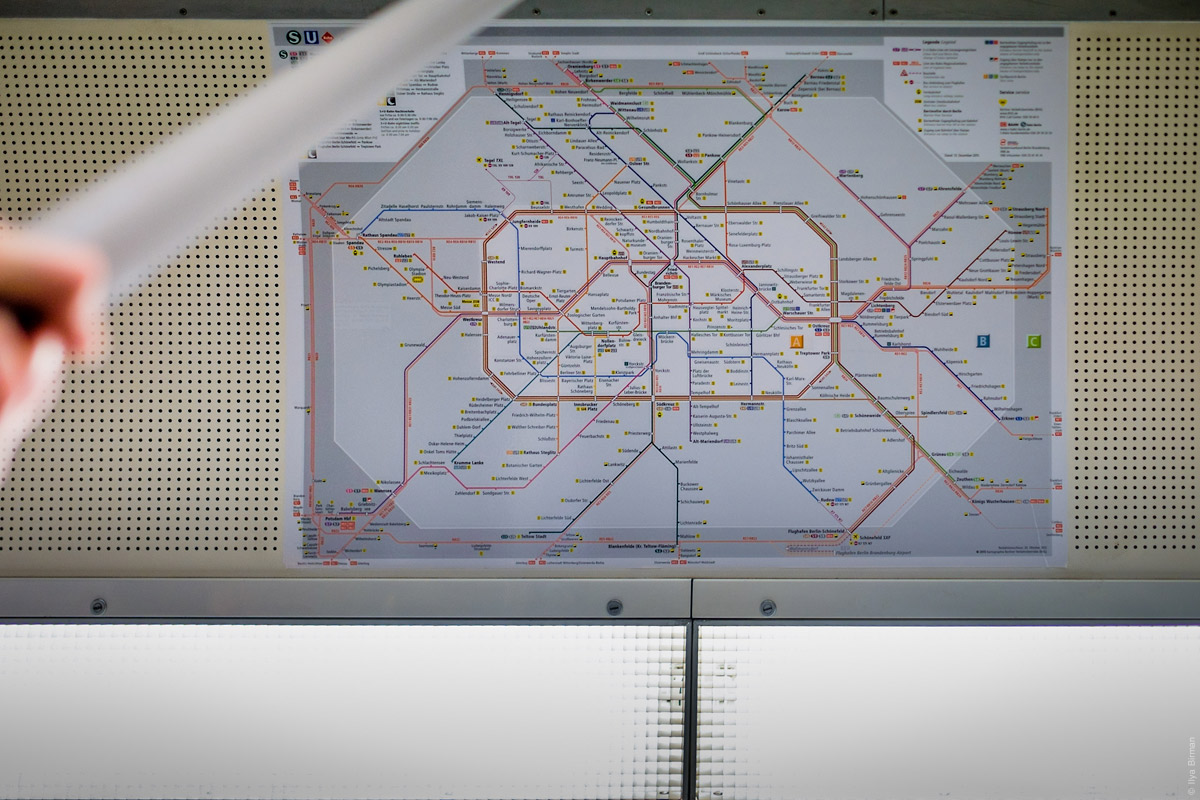 Hermannplatz station: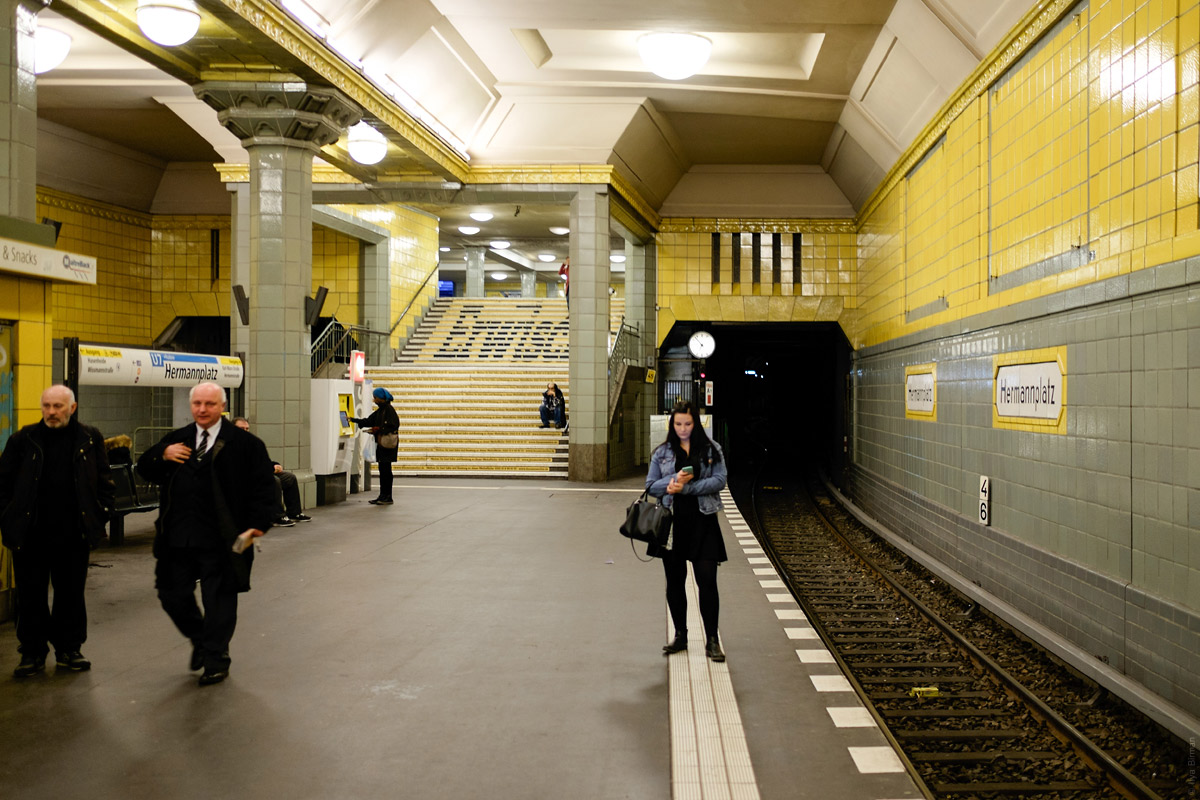 Weberwiese station: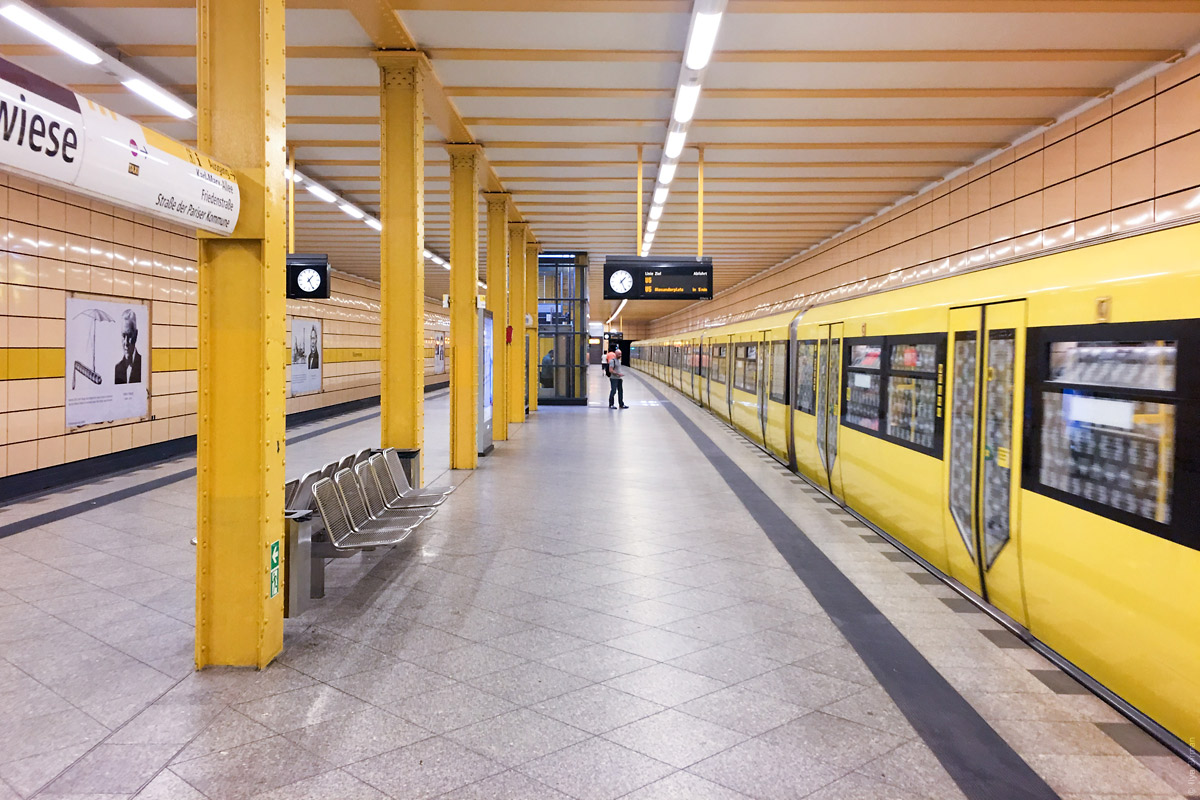 A train on an elevated structure: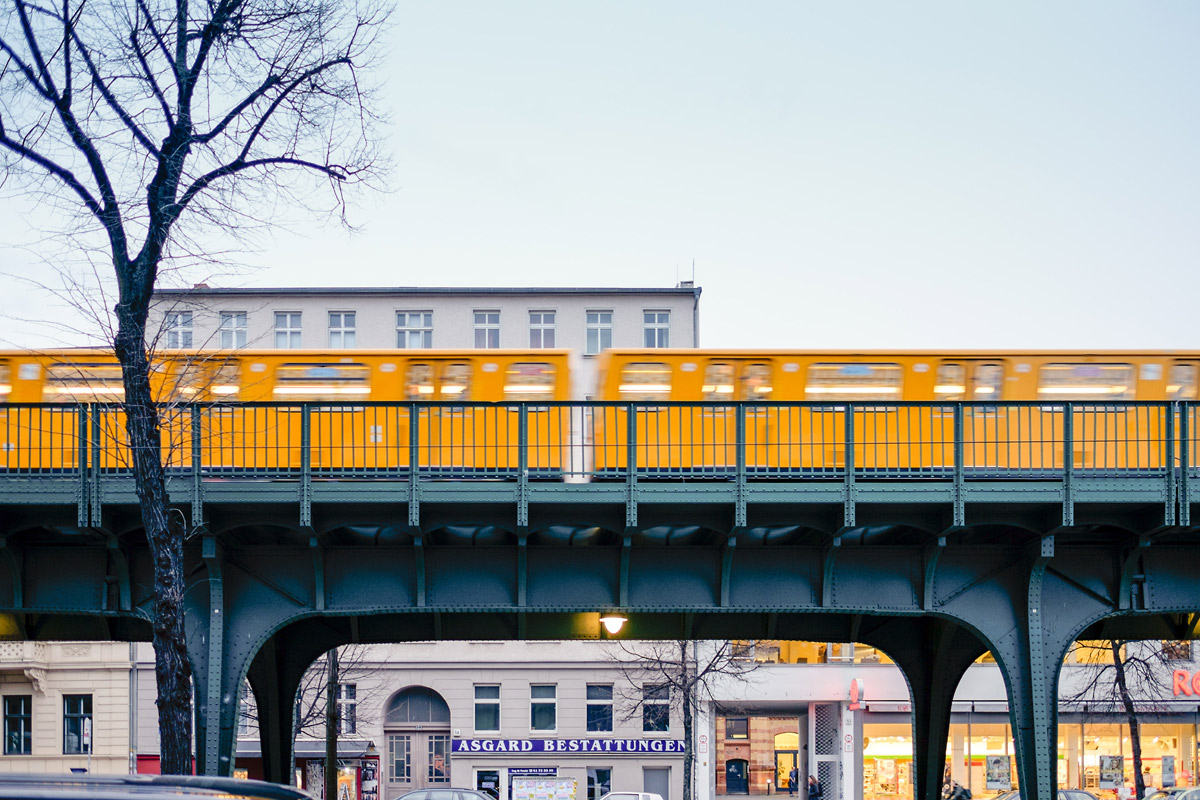 The photos are from the trips of March and May 2016.
More Berlin: