How to un-hang a hung app on a Mac
In some cases an app on your Mac would hang: the mouse cursor would turn into a spinning beach ball, and the app would ignore all clicks and key presses. If this doesn't cure itself in a couple of seconds, there's not much you can do other than to force quit the app and re-launch it.
Except that sometimes you can. Open Activity Monitor and select the hung app in the list. It's shown in red as "not responding". Then click the gear icon and select "Sample Process":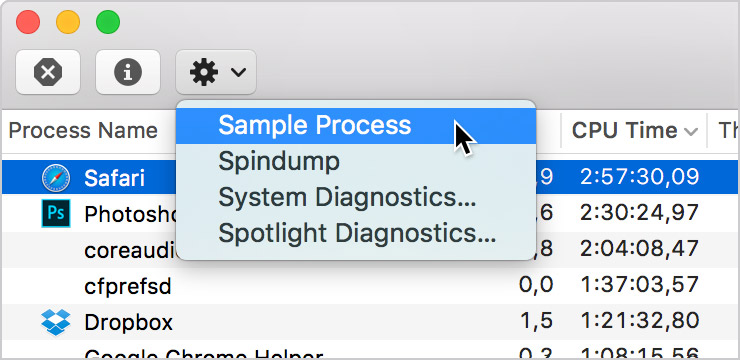 If you are lucky, the app would just magically un-hang!
I have no idea what this feature is for, and it doesn't always work. But if the app's data is very valuable to you, you don't just want to give up and force quit it. So you can try this. I've saved a couple of Photoshop files this way.